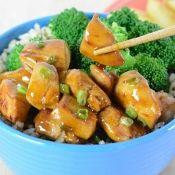 Chicken Teriyaki Bowl
You'll love that this bowl is nutritious, full of flavor and a kid-pleasing recipe that the whole family will enjoy. Chicken teriyaki is popular, yet so simple you can't go wrong. As an executive chef, Joel created a chicken teriyaki plate that was consistently the most popular menu item with students at a university in Portland, OR. We tweaked his recipe to be free from most top allergens (all but coconut). It's hands down as good as the original, and we're excited to share it. Ingredients include coconut aminos, orange juice or pineapple juice, water, mirin, honey, ginger, and boneless, skinless chicken breasts. Click here to view the full recipe.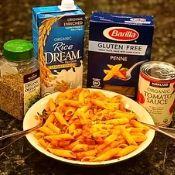 Penne alla Vodka
In the mood for some more "traditional" penne alla Vodka? Why not try this gluten and dairy-free version courtesy of Girl Behind The Hive. This recipe is simple, easy to adapt, and absolutely delicious any time of the year. Ingredients include gluten free penne, pancetta (remove for vegetarian version), white onion, parsley, oregano, gluten free vodka, canned tomato sauce, and unsweetened rice milk. Click here to view the full recipe.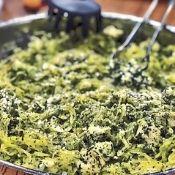 "Spaghetti" and Chicken with Pesto
Free from all top 9 food allergies, this "spaghetti" and chicken recipe is delicious and nutritious! Girl Behind the Hive shared one of her favorite recipes to make for lunch and dinner with us. This versatile recipe is filled with healthy vegetables and proteins and allows for customization throughout! Ingredients include spaghetti squash, basil, olive oil, lemon juice, boneless chicken breasts, and oil. Click here to view the full recipe.