Feasting With FARE: Rice Krispy Reindeer
By Lauren Less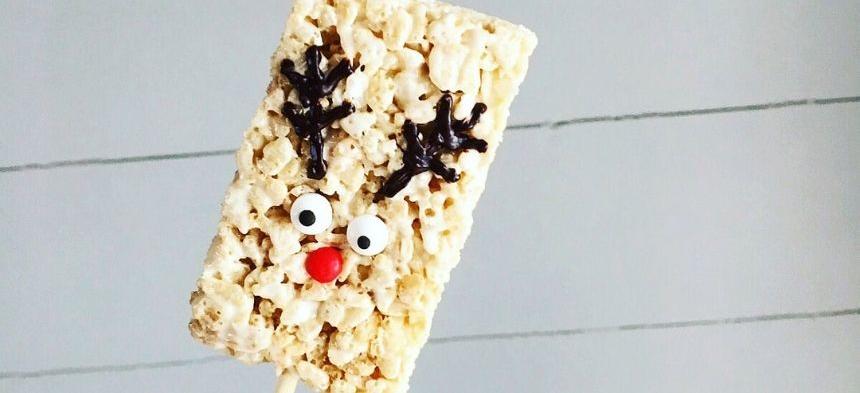 Ingredients
5 Tbsp vegan butter*
8 cups vegan marshmallows 
6 cups gluten-free rice cereal 
Package of wooden candy sticks
Dairy-free chocolate chips, melted
Allergy-friendly red candies 
Allergy-friendly white or eyeball candies 
Toothpick 
*Click here for substitution options
Instructions
Line a 9x9 baking pan with parchment paper and grease with butter.
Melt 5 Tbsp butter in large saucepan on medium-low.
Stir in marshmallows.
Remove from heat and stir in rice cereal.
Press into pan.
Cut while slightly still warm and insert wooden sticks.
Use melted dark chocolate and a toothpick to paint on the antlers.
Attach sugar candies for the eyes and nose using a dot of dark chocolate.
Let dry and enjoy! 
 
Recipe by Lauren Less.