Find a Support Group
It helps to know you are not alone. Use this search tool to locate a support group in your area.
Whether you are new to food allergies or facing a new milestone, sharing experiences and meeting other individuals and families who are in the same situation can be incredibly helpful.
To help you connect with a group in your area, FARE offers local contact information for food allergy support groups across the country. Use this search tool to identify and contact a support group near you. Support groups operate independently from FARE. Be sure to contact your healthcare provider if you have any questions, or before making any changes to your child's diet.
Use this search tool to search by state for a support group in your area. Many groups offer in-person meetings, events and activities, while others are based solely on websites or social media and provide an online-only forum for group members.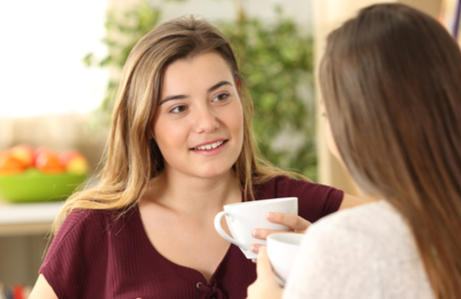 Start a Support Group
Interested in starting a Support Group? FARE-Recognized Support Groups and Support Group Leaders provide a valuable resource to the millions of families across the country managing the diagnosis of food allergy. They serve an integral role in carrying out FARE's mission by hosting meetings, forums and events to help families living with food allergies feel safe, included and supported. Our Support Groups are completely volunteer-run, meaning if there is not one in your area, we are in need of community leaders like you to create one!
FARE, in its sole discretion, reserves the right to include or exclude any Support Group from this listing at any time. FARE is not responsible for any contact, private or commercial, that Support Group Leaders may receive as a result of posting your Support Group information in our public directory.