Teal Pumpkin Project
Raising food allergy awareness and offering the option of non-food trinkets and toys in a separate bowl makes Halloween safer and more inclusive for all trick-or-treaters.
Take the Pledge
This spooky holiday is going to look a little different this year but no matter how you choose to celebrate, we are going to give you the tools to make it safe. Take the Teal Pumpkin Pledge! Sign up to tell your friends and neighbors that you want Halloween to be safe for everyone. Submit the form to receive your official Teal Pumpkin Project Pledge certificate to display on your window or door for the entire neighborhood to see. We have resources galore for you to explore and tips to make the most of the entire month of October!
Sign the Pledge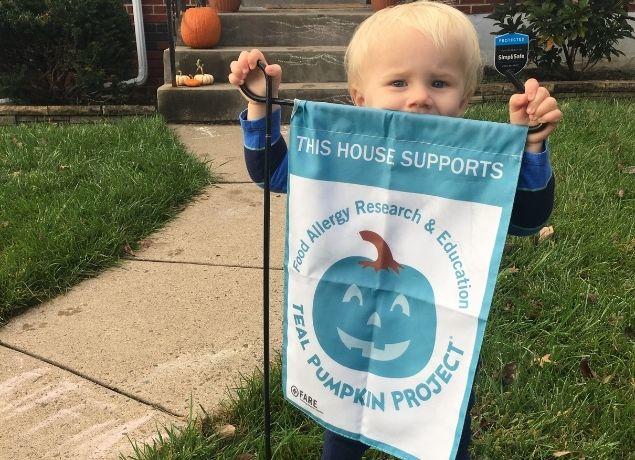 Information and Resources for All
Everything you need to have a safe Halloween.
Teal Pumpkin Shop
Frequently Asked Questions