Courage at Congress 2022: Advocate for a Cure
May 16-19, 2022
Register Today!
Monday, May 16 through Thursday, May 19

This year's free event features engaging panels with policymakers from Congress, the Food and Drug Administration (FDA), and the National Institutes of Health (NIH). We will also hold live advocacy training sessions to prepare advocates for their meetings with policymakers.
Register Now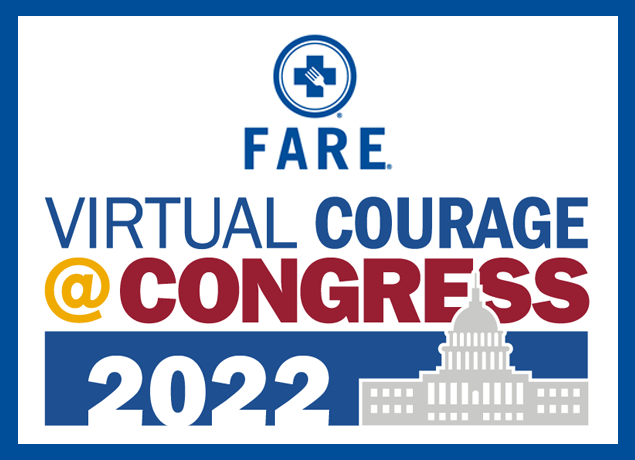 If you have any questions about the event, please contact Jon Hoffman, Senior Director of Government Affairs at Jhoffman@foodallergy.org or at 540-845-1094.

We look forward to seeing you in May at our Courage at Congress 2022: Advocate for a Cure.
Day 1 Presentations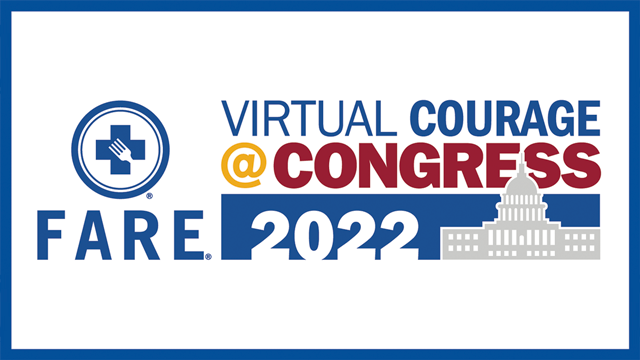 FARE CEO Welcome/Going Beyond Congress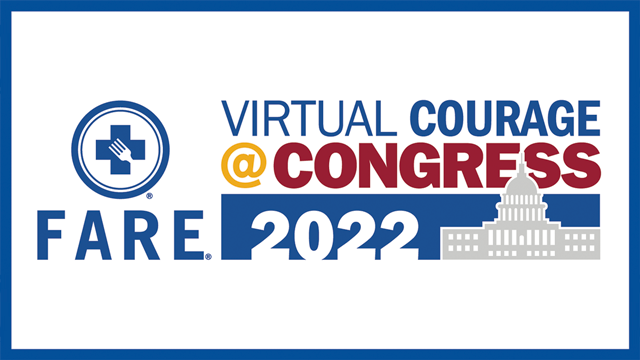 The FDA, FASTER Act and More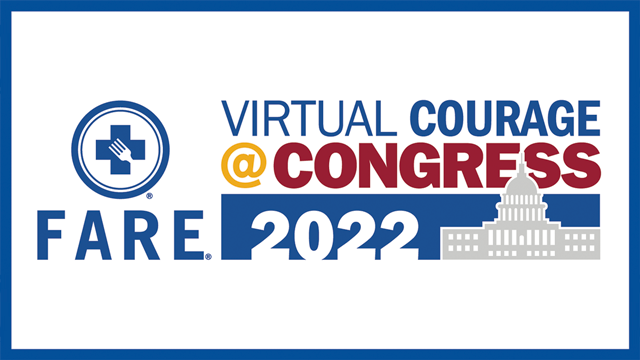 Discussing our 2022 Government Affairs Priorities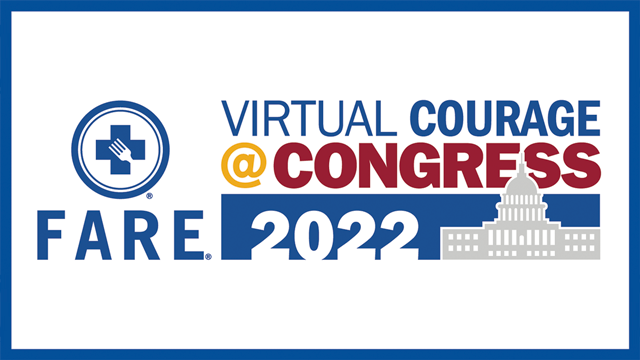 Community Access Programs and Neighborhood Advocacy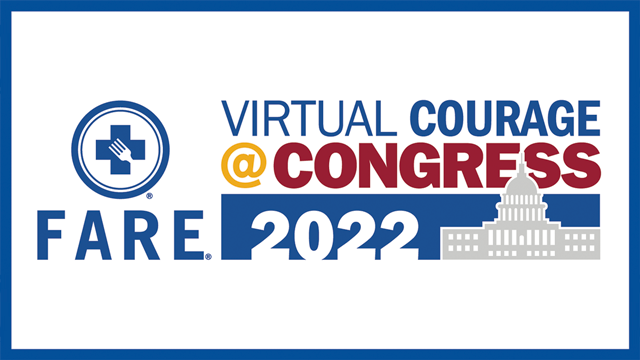 The Survey Says – FARE's Research Focus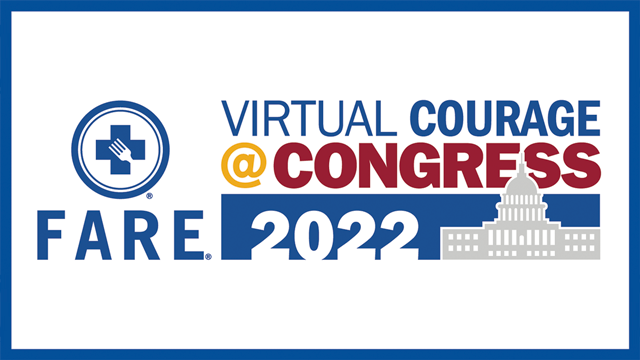 Lobbying Meetings Gone Bad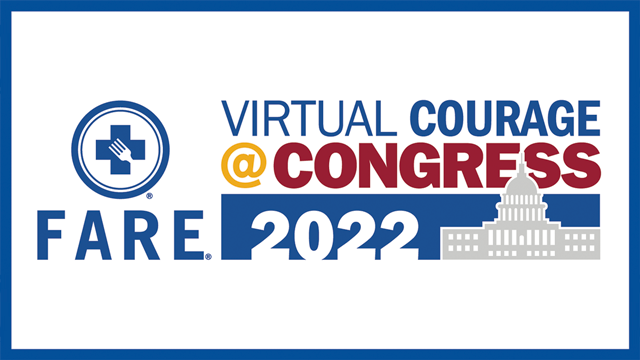 Advocacy ​Spotlight – Making a Difference in High School and College