Education Programs & Training
FARECheck
FARECheck is an enhanced training and review program in food handling and safety practices to help keep food-allergic individuals safe and included when dining out.
377% increase
in emergency treatment of diagnosed anaphylactic reactions to food in ten years
32 million
Americans with potentially life-threatening food allergies
Almost 30%
of food allergy reactions reported to the FARE Patient Registry occurred while dining out
Dining Out With Food Allergies
Eating outside the home can create added risk and anxiety for anyone with food allergies, because even a trace of the wrong food can cause a potentially life-threatening reaction. For food establishments to attract and safely serve this loyal, growing group of patrons, proper food handling to avoid cross-contact and accommodate the needs of the food allergy community is crucial.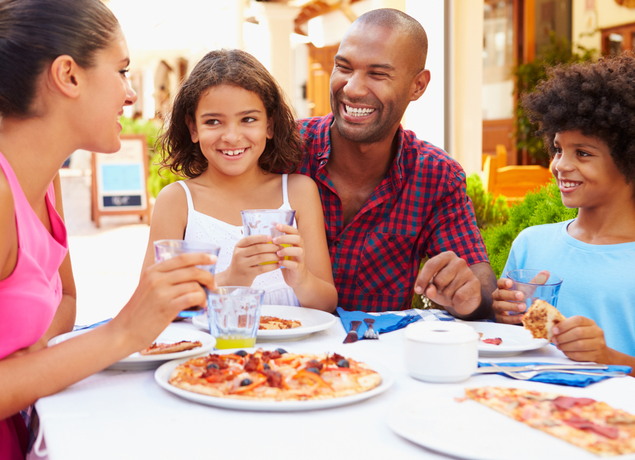 FARECheck Food Safety Training and Review Program
The FARECheck program offers education and awareness around food allergies and anaphylaxis to hundreds of thousands of workers across the country who serve the food allergy community. Working to standardize food allergen training for restaurants, college dining halls, senior centers, soup kitchens and other places that serve food, FARECheck helps keep food-allergic individuals safe by creating an inclusive environment where they can dine outside their homes with more confidence.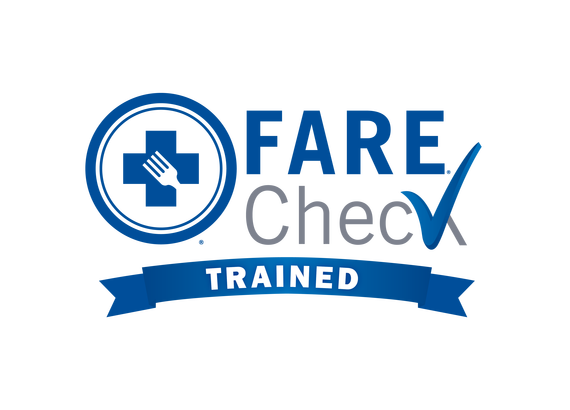 Awarded when an individual staff member has completed on-demand or instructor-led training provided by FARE or a third-party allergen training program reviewed and certified by FARE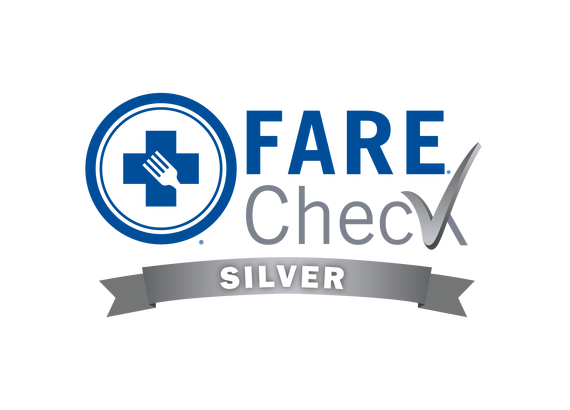 Awarded when at least 90 percent of a food establishment's workforce has been trained in food allergy safety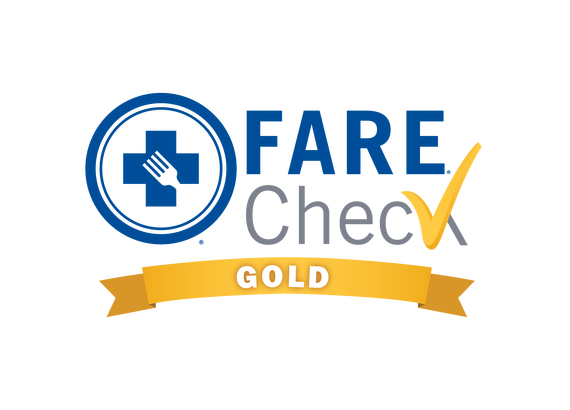 Awarded when, in addition to achieving FARECheck Silver status, food establishments also undergo a food service policy review and an annual onsite audit
To participate in FARECheck or learn more about the benefits of the program
"As someone with food allergies, I've always depended on the kindness of others to accommodate me. But whenever I have to ask for those accommodations, like reading an ingredients list or looking at the bottle of sauce used in a dish of chicken, the packaging of baked goods, I feel embarrassed; it's a difficult thing to ask. And I am grateful to the restaurant staff who are willing to make sure that a dish is safe for me. Even at the cost of extra work or extra diligence on their part."

– Michael M.
FARECheck Case Studies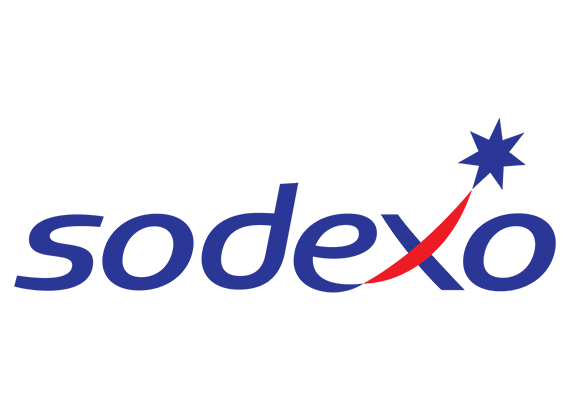 FARE has expanded FARECheck, its program of foodservice training in food allergen safety, and has announced the program's first partnership with Sodexo, a leading provider of catering, hospitality and food retail services. The expanded FARECheck program now includes multiple levels of recognition based on new safety and review standards. Sodexo, which serves more than 100 million people each day, has committed to become FARECheck's first Gold-tier partner.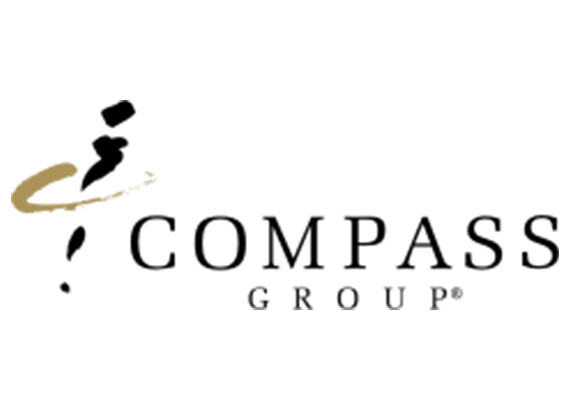 In support of their customers with food allergies and other dietary restrictions, Compass Group was the first in the food service industry to have its allergen management training courses reviewed and certified by FARE. Based in Charlotte, NC, Compass Group is a family of companies delivering the best in food, hospitality and support services. Compass has met FARECheck Silver standards for 5 years.
FARECheck Instructor Training (FIT)
FIT is designed for foodservice professionals working in educational settings from pre-K through college. Those who successfully complete FIT will become FARE-recognized instructors and eligible to deliver FARE-developed training to their foodservice staff. Register for the next session taking place July 14, 2021.
Register Now
FARECheck Current Clients