The Teal Pumpkin Project Map
By putting a teal pumpkin on your doorstep, you let kids know that your house is food allergy-friendly.
Thanks for Supporting the Teal Pumpkin Project!
See you in 2022!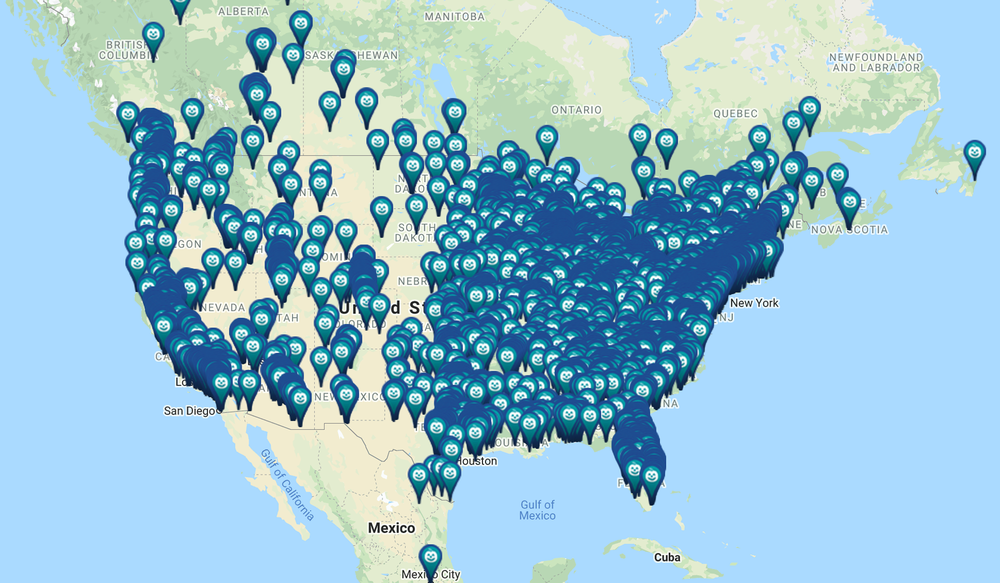 Want to become a Teal Pumpkin Project Neighborhood Captain?
FARE has partnered with Allergy Insider to offer free DIY (Do-It-Yourself) Teal Pumpkin arts-and-crafts kits to help encourage families to participate in the Teal Pumpkin Project! To become a neighborhood captain, enter your address on the Teal Pumpkin Project Map, indicating that you are offering food allergy friendly treats, and download the Allergy Insider DIY craft kit. In this kit you'll find a fun word search, stencils for carving or painting pumpkins, and a food allergy friendly yard sign cut-out that you can stake out front of your home. Be sure to talk to friends and neighbors about being food allergy aware this Halloween so that every child can have a fun and inclusive holiday!
Learn More
More Teal Pumpkin Project Resources
Teal Pumpkin Project
The Teal Pumpkin Project is a simple way to make trick-or-treating safer and more inclusive. Placing a teal pumpkin on your doorstep signals that, in addition to candy, you offer non-food trinkets and treats that are safe for all trick or treaters.
Learn More