Feasting With FARE: Top-10 Free Stuffing
A delicious top-10 free cornbread stuffing by Chef Lori Dziuba.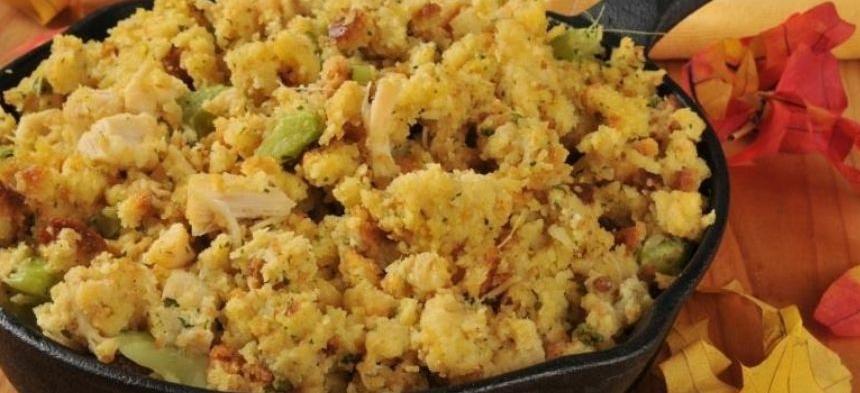 Dried out cubes of cornbread are required before making this stuffing. So, make a double batch of cornbread – one to eat and one to turn into stuffing. To dry out the cornbread for stuffing, cut a batch into bite sized cubes. Spread evenly on a baking sheet and allow to dry overnight. Or, you can put the baking sheet in the oven and bake at 200 F for about 90 minutes. Then proceed to follow the ingredient list and instructions to make the stuffing.
Ingredients
1 batch of cornbread, cubed and dried
¼ cup vegan margarine 2-3 cups chicken broth
1 large sweet onion, diced 4 stalks if celery, diced
1 teaspoon thyme
1 teaspoon rosemary
½ teaspoon sage
½ teaspoon salt
Instructions
Preheat oven to 350F, lightly oil a 9x13 casserole dish, set aside.
Melt vegan margarine in a large skillet on the stove over medium heat.
Add diced onions, celery and spices. Cook over medium heat until tender, not browned.
Place dried cornbread cubes into prepared casserole dish. Add cooked onion and celery mixture.
Slowly add chicken broth, one cup at a time, gently stirring. The mixture needs to be moist, not soggy.
Bake 25-30 minutes, until top is golden brown.