Feasting With FARE: Maple Glazed Ham
Baked ham makes a simple, low-maintenance main dish. It is an excellent choice to add to any holiday menu. Recipe by Lori Dziuba!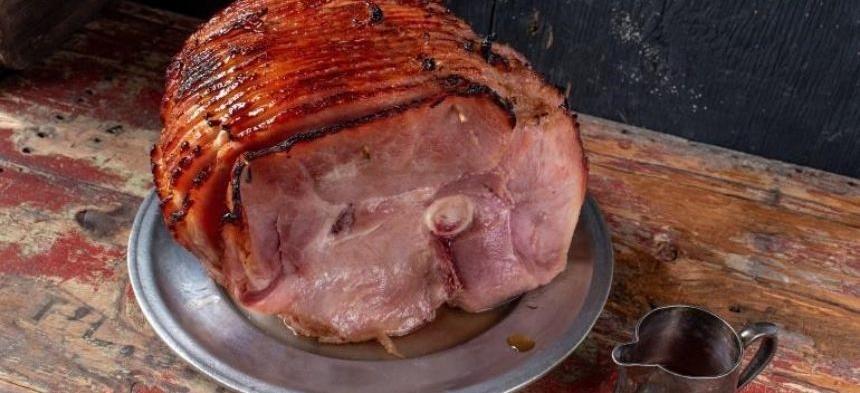 The maple glaze turns a basic ham into a deliciously sticky and sweet delight. I have yet to find anyone who doesn't love this ham recipe – both adults and kids. I have included oven and Instant Pot instructions. Using the Instant Pot allows the oven to be used for other dishes if you are making a holiday feast!
Ingredients
1 spiral sliced fully cooked ham
½ cup maple syrup
½ cup brown sugar
¼ teaspoon ground cloves
Note: This makes enough glaze for a 3-5 pound ham. Double the ingredients to make more glaze for a larger sized ham. You can never have too much glaze!
Oven Instructions
Preheat oven to 300°. Place ham on a rack in a shallow roasting pan. Cover and bake for 10 minutes per pound or until a thermometer reads 130°.
Meanwhile, in a large saucepan, combine glaze ingredients. Bring to a boil; cook and stir until slightly thickened, 2-3 minutes.
Remove ham from oven. Pour glaze over ham. Bake ham, uncovered, until a thermometer reads 140°, about 15-30 minutes longer.
Instant Pot Instructions
Place trivet inside the inner pot of instant pot, pour in 1 cup of water.
Place ham on a large sheet of heavy-duty aluminum foil; fold up the sides to shape around the ham.
Gently separate slices of spiral ham, so glaze can penetrate the ham slices.
Pour maple syrup over ham, then sprinkle with the brown sugar and ground cloves.
Securely wrap foil around the ham, and place into prepared instant pot.
Set Instant pot to pressure cook on high for 2 minutes per pound; quick release when done.
Note: 10 minutes of extra cooking time is needed to account for heating through heavy-duty tin foil. So, cook time will be 10 minutes plus 2 minutes per pound.
Optional: Reduce liquid to thicken into glaze:
Place foil packed ham on heat safe surface. Gently open foil, remove ham to a large platter.
Remove trivet and discard water.
Place inner pot back onto Instant Pot, set to "sauté". Carefully pour rendered liquid into pot.
Create slurry by combining 1 tablespoon of cornstarch with 1 tablespoon of cold water.
Add slurry to rendered liquid, whisk well, and cook until the glaze is reduced by half, about 3-4 minutes.
Pour the thickened glaze over the ham.