Feasting With FARE: Turkey Gravy
A gravy recipe by Lori Dziuba that is dairy-free and gluten-free, and can be made with or without drippings from a roast for additional flavor.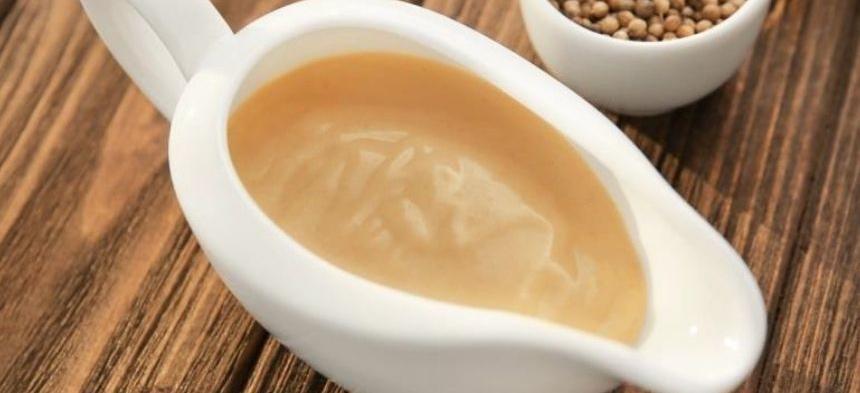 Gravy is such a basic condiment, yet often calls for flour, butter, milk or some combination of these ingredients. Many gravy recipes are made with drippings from a roast. I have learned an incredibly easy method to make gravy from scratch. This gravy is dairy-free and gluten-free. It can be made without relying on drippings from a roast. If you are making a roast, add some of the drippings to the broth for additional flavor.
Ingredients
2 cups chicken or turkey broth
¼ cup vegan margarine
¼ teaspoon onion powder
½ teaspoon garlic powder
½ teaspoon pepper
¼ teaspoon salt
To thicken:
¼ cup cornstarch
¼ cup cold water
Instructions
Add chicken broth to a saucepan, bring to a gentle boil.
Whisk all spices into broth, add margarine.
Continue to cook until margarine melts throughout.
Create slurry to thicken gravy by mixing cornstarch and cold water in a small glass or bowl.
Add slurry to gravy, whisk to combine. Continue whisking until gravy thickens.