Feasting With FARE: Dairy-Free Grilled Cheese
A delicious recipe for a kid-friendly Top-9-free classic!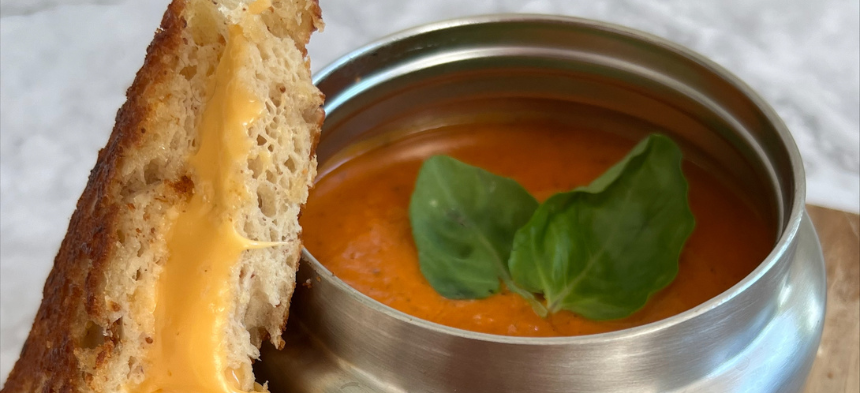 Ingredients
Dairy-Free Grilled Cheese
Dairy-Free Butter
Dairy-Free Cheddar Cheese
Wheat-Free Bread
Tomato Soup
4 Tbsp. vegan butter
1/2 large onion, cut into large pieces
1 (28-ounce) can of tomatoes, we prefer to use fire roasted diced
1 ½ cups chicken stock
1/2 tsp. fine sea salt, or more to taste
2 Tbsp. garlic powder
1 Tbsp. dried basil leaves
Instructions
Tomato Soup
Melt butter over medium heat in a large pot.
Add all ingredients to a pot. Bring to a simmer. Cook, uncovered, for about 40 minutes. Stir occasionally and add additional salt as needed.
Blend the soup, and then season to taste.