Feasting With FARE: Pumpkin Cupcakes
by Ingrid Panameno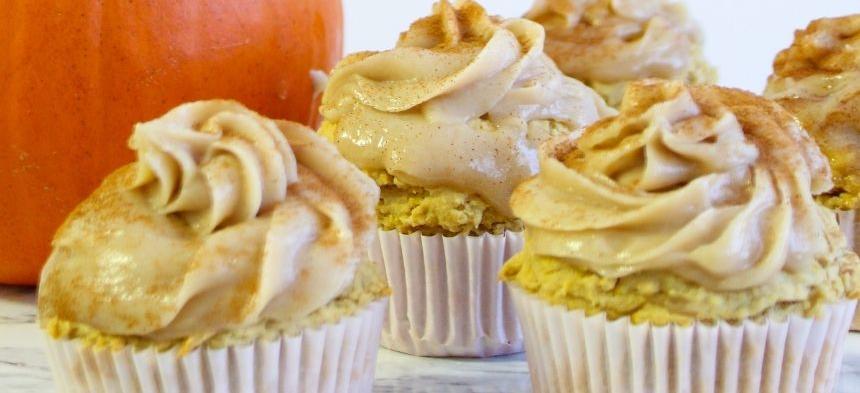 Ingredients
1 cup of brown rice flour
1 cup of oat milk (or preferred plant based milk)*
1/2 cup of oat flour
1/4 cup of brown sugar
1/4 cup of pumpkin purée
1/4 cup of applesauce
1 tbsp of baking powder
1 tbsp of coconut oil (or preferred oil)
3/4 tsp of xanthan gum
1/2 tsp of vanilla extract
80 g of vegan cream cheese
3 tbsp of brown sugar
1 can of solid coconut cream
Optional: cinnamon powder
*Click here for substitution options
Instructions
In a bowl, mix flours, 1/4 cup of brown sugar, pumpkin purée, apple sauce, oat milk, baking powder, oil, xanthan gum, and vanilla.
To the muffin pan, add six cupcake liners.
Add 2.5 tbsp of cupcake dough inside each liner.
Bake cupcakes for 20 min at 350°F.
To make vegan cream cheese frosting whisk vegan cream cheese, 3 tbsp of sugar, and solid coconut cream.
Add frosting to the pastry bag.
Decorate cupcakes with frosting and sprinkle cinnamon powder on top.
Tip: If you prefer to make your own pumpkin purée, you will need 1/2 cup of pumpkin. Clean flesh and steam for 10 min, then blend in the food processor for 4 min.
Recipe by Ingrid Panameno.