Feasting with FARE: Allergy-Friendly Spice Cake
I am very excited to share one of my most favorite recipes, Spice Cake. It is a flavorful and fluffy delight!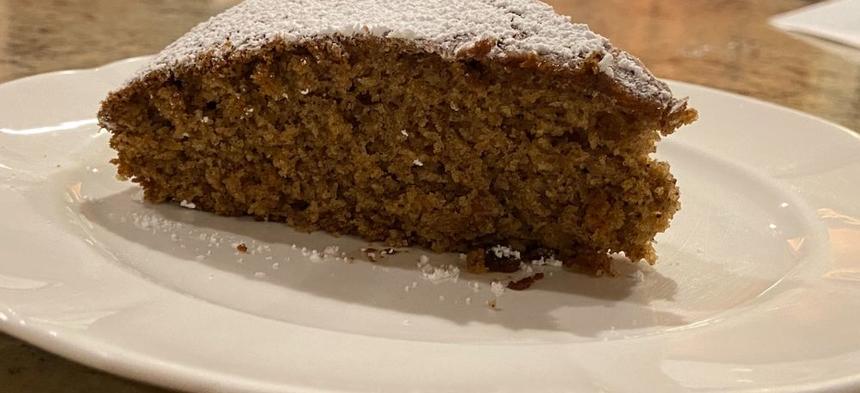 I hope everyone is staying safe, healthy and finding fun ways to fill the extra time during this coronavirus quarantine! I have been doing a lot of cooking and baking, one of my favorite things to do in my free time.
Cooking can be tough with allergies, from finding substitutes for allergens to making tasty food to getting a balanced meal. I have allergies to eggs, dairy and all nuts, some of the most common ingredients in baked goods. I believe that is what has led me to love baking because it is an interesting challenge that I face.
I also have a big sweet tooth, and I am very excited to share one of my most favorite recipes, Spice Cake. It is a flavorful and fluffy delight! I got this recipe from my Kindergarten teacher, who actually had a nut allergy herself. We would make cakes as a class whenever there was a birthday. I am very grateful that she was so careful with my allergies and made sure that I was able to eat the cake. The cake was free of 7 of the top 8 allergens. It did call for wheat, but I've substituted that here with a gluten-free flour mixture.
Whether you have allergies or not, I promise this is a delicious treat!
Tools
Two bowls (one large, one medium)
A whisk for mixing (or spoon or fork)
A spatula
A baking pan (rectangle or round, or a cupcake pan (with cupcake liners)
Measuring cups
Measuring spoons
Sift (optional for decoration)
Ingredients
Dry Ingredients
3 cups of your favorite gluten-free flour (click here for options)
2 cups (golden) brown sugar
2 tsp. baking soda
2 tsp. baking powder
1 tsp. salt (I used kosher)
2 tsp. ground cinnamon
1.5 tsp. ground allspice
1 tsp. ground ginger
1 tsp. ground cloves
Wet Ingredients 
½ cup oil (I used corn oil, but most oils should work. Do not use olive oil!)
2 tbsp. vinegar (I only had apple cider vinegar on hand, but white vinegar works too.)
2 tsp. vanilla extract
2 cups water
Optional
Powdered sugar for dusting at the end
Instructions
Mix all dry ingredients together in a bowl (I used a whisk).
Mix all wet ingredients together in a separate bowl. (I used a whisk.)
Mix wet ingredients into the dry ingredients until well incorporated. DO NOT OVERMIX!
Pour or spoon batter into a baking pan or cupcake tin. Don't worry if your batter seems very watery; that is normal.
Bake at 350°F for 30-35 minutes or until a toothpick comes out clean.
Let cool and dust with powdered sugar right before serving. The powdered sugar is optional, however, I highly recommend it. Not only does it look pretty, but it enhances the flavor. Only add the sugar right before serving, otherwise, it can dissolve into the cake. (You can even create designs on the cake by placing a paper cut out on top of the cake and putting powdered sugar around it.)
Enjoy!
Recipe by TAG Member Jacqueline See-Tho