Feasting with FARE: Galbi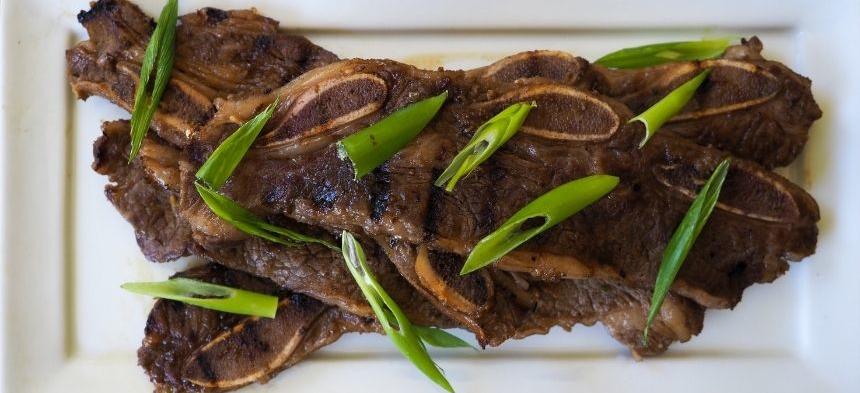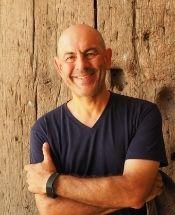 One of the aspects I enjoy most about living in Los Angeles is the vast variety of international cuisines that are available. The city has, amongst many others, huge Thai, Filipino, Greek, Armenian and Chinese American neighborhoods and communities. All of whom offer up fantastic examples of food from their heritage. Most of all, however, I love the fact that Los Angeles provides a location for what some have proclaimed "the best Koreatown outside of Korea." And, pre-lockdown, you would often find me hopping from restaurants to bars in K-Town until the early hours of the morning, particularly if I had a visitor from out of town.
This kind of progressive eating – going to a number of restaurants during a single evening – is a great way of experiencing the breadth of a cuisine. And, when it comes to variety, Korean food is hard to beat. Every tour, however, would have to include at least one stop at a top Korean BBQ restaurant, where diners sit at tables each with a built-in grill on which they cook marinated strips of pork, beef, chicken or seafood until they are slightly charred but still juicy. With a cold Korean beer, or equally cold glass of soju, and a supporting act of "Banchan" or side dishes, it's a hard experience to beat.
Perhaps my favorite dish of all is "Galbi." It roughly translates to "rib" and is comprised of thinly sliced length cut beef short ribs marinated and then grilled at the table. So, I was delighted when my friends at FARE shared a recipe from one of their board members, Helen Jaffe, that was close to the ones that I have used to prepare Galbi in the past.
I am sharing Helen's recipe with a few small changes. I have added a few notes to give some of the different processes I have used with success at home. And, I have also given alternatives to some ingredients to which readers or their families might have allergies. 
Do give it a try, and don't forget to let us know via social media what you think of the end result.
GALBI RECIPE 
Serves: 4
Ingredients 
3 lbs. Korean Cut Beef Short Ribs (If these are hard to come by, Helen uses 2 lbs. Round Roast Beef sliced very thinly)
Fresh Ground Black Pepper (To Taste)
¼ Cup Sesame Seed Oil (For those with sesame allergies, check with your health care provider to verify if you can use Perilla Oil as a substitute – product available online)
4 Cloves Garlic (Minced)
½ Small White Onion (Grated)
1 Asian Pear or Apple (Grated) 
2 Scallions (Rough Chop)
¼ Cup of Japanese Mirin
¾ Cup of Dark Soy Sauce (For those with soy allergies, check with your health care provider to verify if you can use Coconut Aminos as a substitute – product available online)
¼ Cup of Water
Instructions 
Place your ribs (or thinly sliced round roast) in a large bowl.
In another bowl, combine the mirin, soy sauce (or Coconut Aminos), pear, water, onion, garlic, pepper, scallions, and sesame seed oil (or Perilla Oil). (I will often combine these in a blender to get a smooth marinade).
Pour over sliced meat. Make sure each slice of meat is covered. If you have a food vacuum sealer, sealing the meat and the marinade in a bag is a great way to do this.
Marinade for at least 30 minutes in the refrigerator.
These ribs are wonderful cooked on an outside grill. But, if cooking indoors, bring a grill up to a medium heat.
Shake excess marinade from each rib and cook for 2 minutes each side. 
Serve with rice, nori (seaweed) and Korean pickled vegetables.
This marinade also works well with other meats, and with vegetables or seafood. If you are using it with seafood, use half the marination time for seafood.
---
Photo Credit: Sybil Villanueva
Disclaimer: This post from Simon Majumdar is for informational purposes only and is neither intended as medical advice, diagnosis or treatment nor a substitute for the medical advice, diagnosis or treatment of a physician or other qualified health provider. Please consult your physician or other qualified health care provider for medical advice, diagnosis or treatment.