Feasting With FARE: Roasted Holiday Curried Pumpkin Seeds
With your recently carved pumpkin sitting proudly on the porch, it is time to rinse off those seeds and put them to good use! Even if you already have a go-to pumpkin seed recipe, this simple savory snack is one you must try!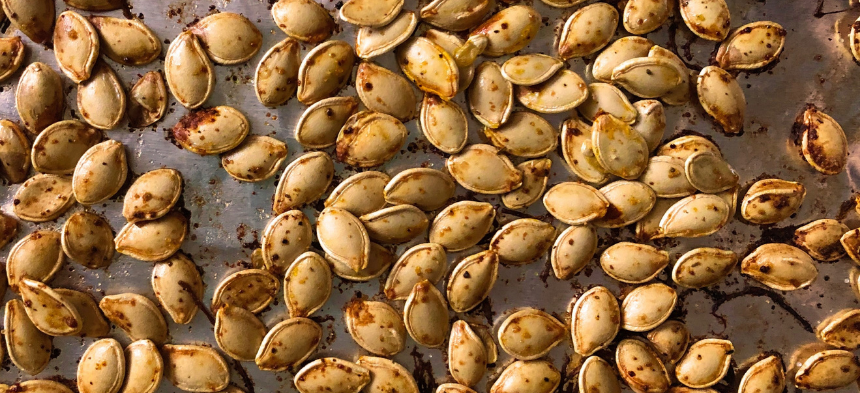 Ingredients
1.5 cups fresh pumpkin seeds
1 tablespoon olive oil
1 teaspoon kosher salt
1 teaspoon curry powder
¾ teaspoon garam masala
½ teaspoon cinnamon
Instructions
Preheat oven to 350 degrees.
Remove the seeds from the pumpkin and rinse thoroughly to remove all the pumpkin. Allow to fully dry on kitchen towel.
In the olive oil, mix in the curry powder, garam masala, cinnamon and salt. Add the pumpkin seeds and mix to coat.
Pour the pumpkin seeds on a parchment paper lined baking sheet. Bake for 25 minutes, or until browned and crispy.
Pro Tips:
For more crispy seeds, let them dry overnight before roasting
Toss the pumpkin seeds every in the middle of the roasting to ensure they get browned and crisped on all sides
Make sure to roast the seeds in a single layer so they brown and crisp evenly