Feasting With FARE: Cuban Jackfruit Ropa Vieja
Take a Trip to Cuba with Leslie and Rashad!
Serves: 4
Ingredients
1 onion, sliced
1/2 red bell pepper, sliced
1/2 yellow bell pepper, sliced
1/2 green bell pepper, sliced
4 cloves of garlic, minced
1/4 tsp red chili flakes
1-2 TBSP olive oil
2 -20 ounce cans of green jackfruit, rinsed really well, and shredded
1/2 tsp dried oregano
1/2 tsp ground cumin
1 tsp smoked paprika
1/4 tsp allspice
1 tsp salt
1/4 dry white wine
1/4 cup vegetable broth
1/4 cup canned diced tomatoes
1 TBSP tomato paste
1/3 cup fresh cilantro to garnish
Instructions
In a large frying pan, sauté the onion, peppers, garlic, and chili flakes in olive oil over medium heat.
After a few minutes and onions and peppers are starting to get soft, add the jackfruit and the spices and stir.
Pour in the white wine and vegetable broth and let reduce for 5 minutes.
Add in the tomatoes, paste, and olives, stir well.
Let come together and reduce for another 5-10 minutes.
Serve topped with fresh cilantro, Cuban bean and rice.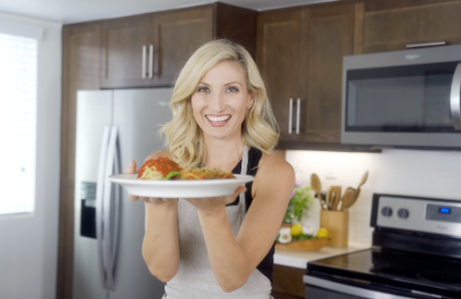 Around the World in 80 Plates with Leslie Durso
In Around the World in 80 Plates, host Leslie Durso recreates top-9 free dishes she puts on menus in resorts in the world's hottest destinations!