Feasting With FARE: Summer Berry Trifle
Recipe by Melissa Engel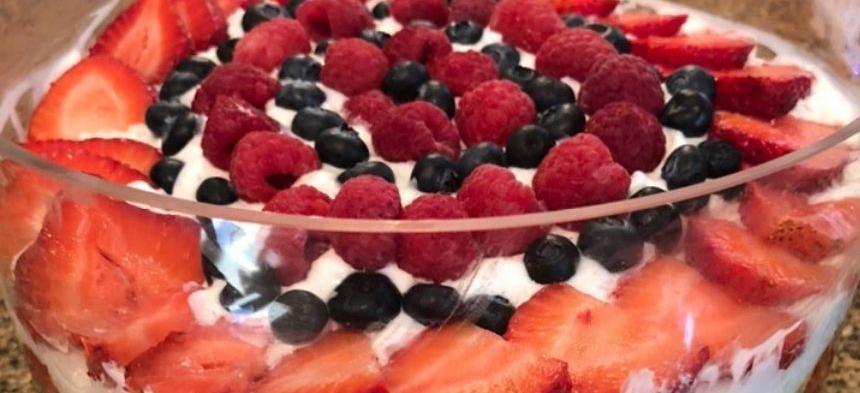 Ingredients
1 box yellow cake mix, prepared
2 3.4oz packages instant vanilla pudding mix, prepared
1 container whipped topping
1 c strawberries, thinly sliced
1 c raspberries
1 c blueberries
Instructions
Cut yellow cake into cubes. Place 1/2 of cubes at bottom of trifle dish, forming a base layer.
Top with about 1/2 of vanilla pudding.
Top with about 1/2c of each type of berry.
Top berries with whipped topping.
Repeat steps 2-5.
Decorate top of trifle with remaining berries.
Refrigerate until ready to serve.
Watch your friends and family devour this top-8 free treat!
Notes
I used Hungry Harry's Yellow Cake Mix, Jell-O Instant Vanilla Pudding, and Reddi Wip Coconut Non-Dairy Whipped Topping. To make the pudding, I used So Delicious Unsweetened Coconut Milk (click here for substitution options). To make pudding using plant-based milk, be sure to add only HALF of the milk called for on the box!
Recipe by Melissa Engel, @missmeliss1895