Feasting With FARE: Gazpacho
We're off to Spain as Chef Leslie Durso brings to life a favorite childhood recipe. Follow along for how to make this cold, delicious, and allergen-friendly soup!
Ingredients
3 pounds roma tomatoes, halved
½ large purple onion, quartered 
1 garlic clove
1 large cucumber, peeled, seeded, and diced
1 red bell pepper, diced
½ cup fresh basil 
¼ cup extra virgin olive oil
2 tbsp. sherry vinegar
½ tsp. cumin 
salt and pepper to taste
Instructions
Blend the tomatoes, onion, garlic, cucumber, and bell pepper in a blender.
When smooth, add in the basil, olive oil, sherry vinegar, cumin, and a pinch of salt and pepper. 
Puree again until smooth. 
Place in an airtight container and refrigerate 2 hours to overnight. 
Serve chilled with a drizzle of olive oil and basil.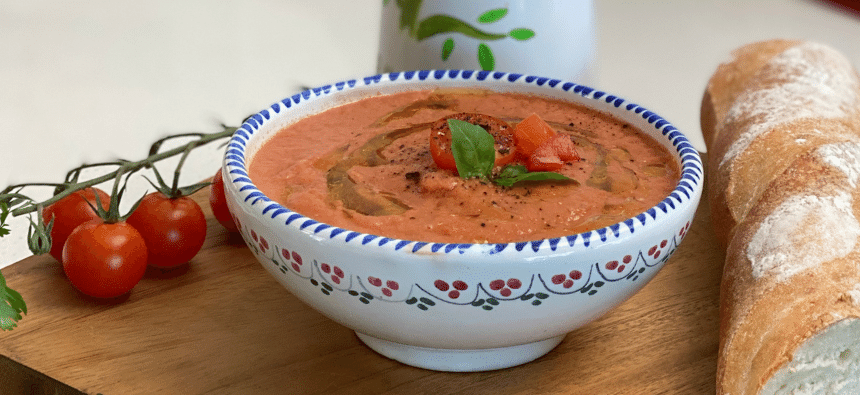 More Around the World in 80 Plates with Leslie Durso
More Recipes