Feasting With FARE: German Schnitzel
Our award-winning top-9 free culinary showcase Around the World in 80 Plates with Leslie Durso is back for another delicious spin around the globe! First stop, GERMANY!
Ingredients
6 large king oyster mushrooms
1/2 cup gluten-free flour 
2 tbsp. cornmeal 
1 tsp. garlic powder 
1 tsp. smoked paprika 
1 tsp. salt 
1/4-1/2 tsp. ground black pepper 
1/2-1 cup beer (or club soda or sparkling water)
2-3 cups cooking oil (avocado or sunflower)
sea salt 
Instructions
Bring a medium pot to boil, drop in the whole mushrooms and boil for 7 minutes. Drain and let cool. 
Using a sharp knife, fillet that mushroom into a flat piece. Score.
In a bowl, combine all the dry ingredients for the batter and whisk. 
Slowly add the beer and whisk.
Heat oil in a pan or cast iron skillet. 
Coat the mushroom fillets in the beer batter and drop into the hot oil. 
Cook until golden on both sides. 
Remove and place on a paper towel lined dish and sprinkle with kosher salt.
Serve immediately.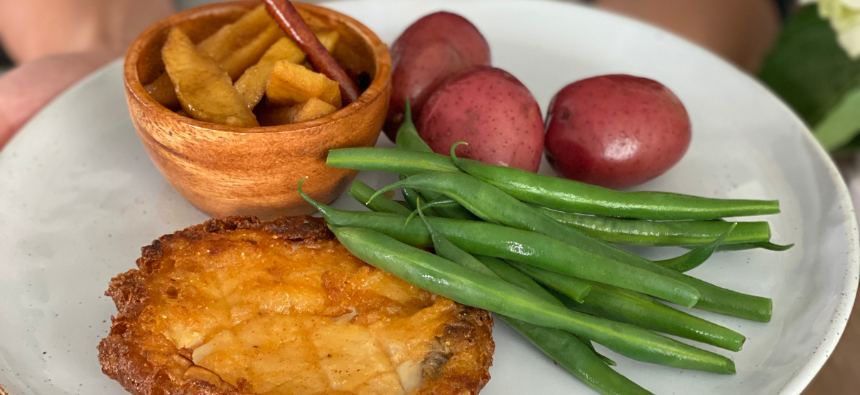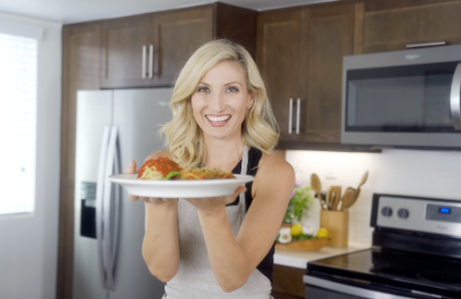 Around the World in 80 Plates with Leslie Durso
In Around the World in 80 Plates, host Leslie Durso recreates top-9 free dishes she puts on menus in resorts in the world's hottest destinations!