Feasting With FARE: Top 9 Free Nachos
Join Chef Leslie Durso on her adventure Around the World in 80 Plates as she makes her first stop in Mexico!
Whether you're allergic to wheat, dairy, soy, egg, fish, shellfish, sesame, peanut, or tree nut, Leslie Durso is taking us to Mexico to teach us how to make her Top 9 Free Nachos!
TOP 9 FREE NACHOS RECIPE
Serves: 6
Ingredients
A few handfuls of tortilla chips
Stewed Black Beans (recipe below)
Seed Chorizo (recipe below)
Vegan Nacho Cheese (recipe below)
Pico De Gallo (recipe below)
Guacamole (recipe below)
Instructions
To assemble the nachos - Make sure the beans are warm and give the nacho cheese a quick zap in the microwave.
Place the chips in a large bowl, followed by some big spoonfuls of beans and chorizo, drizzle the nacho cheese all over and top with the pico de gallo and lastly the guacamole.
Recipes for Nacho Ingredients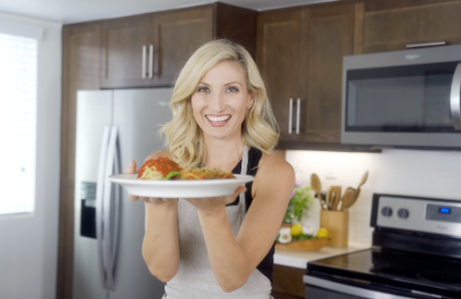 Around the World in 80 Plates with Leslie Durso
In Around the World in 80 Plates, host Leslie Durso recreates top-9 free dishes she puts on menus in resorts in the world's hottest destinations!