Feasting With FARE: Top 9 Free Perfect Pumpkin Soup
Nothing better than filling your house with fall scents while simultaneously creating a wonderfully warm dish, guaranteed to fill your tummy with all of the fall favorites.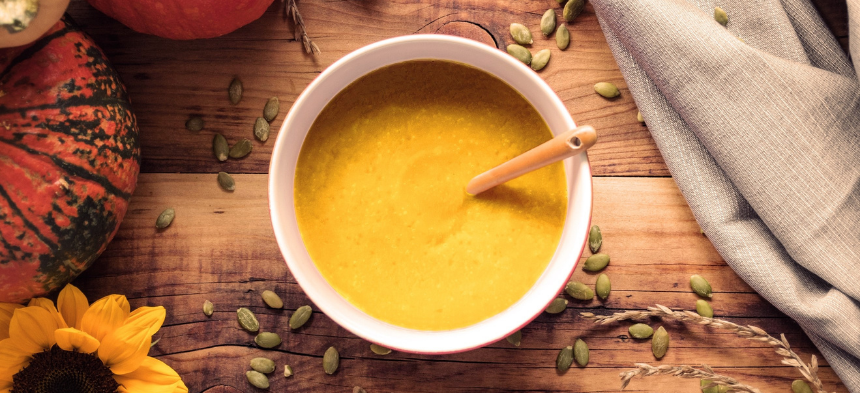 Ingredients
2 pound sugar pumpkin or a 28 oz can of pumpkin puree
3 cups vegetable or chicken broth
1 large yellow onion, chopped
1 large apple, chopped
2 crushed garlic cloves
1 teaspoon powdered ginger
1 bay leaf
1.5 teaspoon curry powder
Salt and pepper to taste
Sliced ginger and fresh sage for garnish
Instructions
Cut pumpkin in half. Remove seeds and roast in a 400 ° F oven for 45 minutes or until you can easily scoop out the soft flesh. (You can use a 28 oz can of pumpkin puree instead.)
In a large sauce pan, heat ¼ cup of the broth over medium, add chopped onion, apple, garlic, and herbs and spices.
Cook until onions and apples are soft and then add the remainder of the broth.
Add pumpkin to the sauce pan.
Simmer for 10 minutes.
Working in batches, purée the soup in a blender or food processor.
Return puree to sauce pan, taste and adjust seasoning according to personal preferences.
Serve and top with fresh sage leaves or thin ginger slices.