Feasting With FARE: Creme Brulee
Take a trip to France with Chef Leslie Durso in your very own kitchen! This delicious Crème Brûlée is a favorite and top-9 free!
Serves: 4
Ingredients
2 cups oat milk
⅔ cup superfine sugar (you can also place regular sugar in the blender)
¼ cup cornstarch
2 tbsp. vanilla extract
Topping
Ingredients
Place all the ingredients in a blender and blend till smooth. 
Pour into a saucepot and heat on medium stirring often until thicker, about 5 minutes. 
Spoon evenly into 4 ramekins and chill for 1 hour to overnight.
Sprinkle superfine sugar over the top of the cream and torch with a kitchen torch until golden.
Let rest for 5 minutes and serve.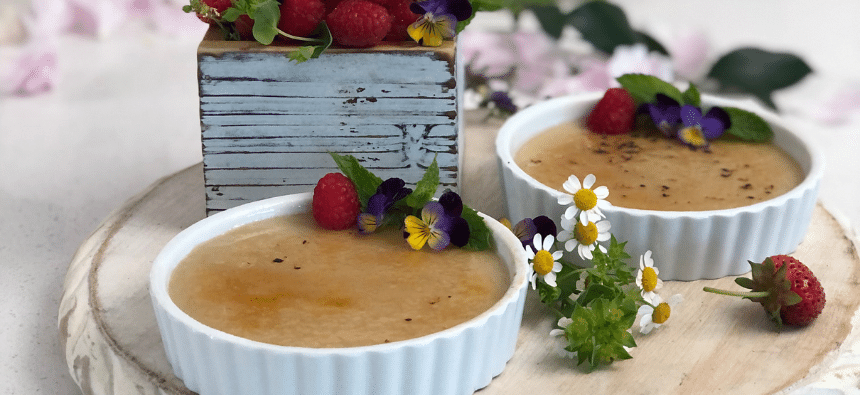 More Around the World in 80 Plates With Leslie Durso
More Recipes