Feasting With FARE: Lemon Cake
Delicious lemon cake recipe made by our friends Cheri's HazelCream!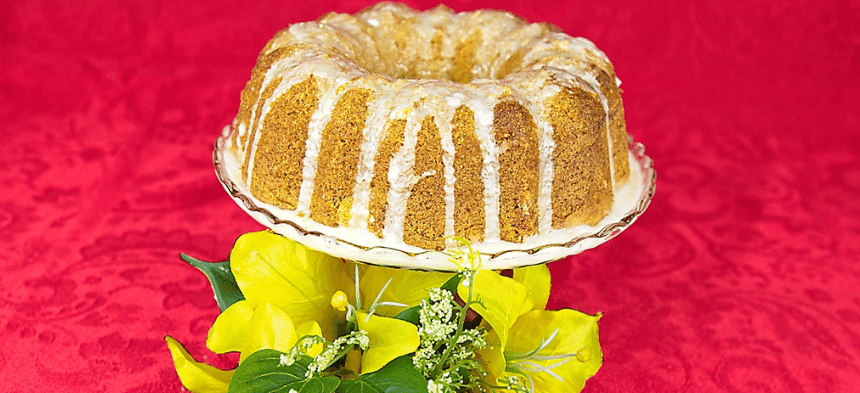 This lemon cake has become a favorite of my friends and family. It is the 'go-to' birthday cake, and it rarely lasts a day. No one ever dubs it 'that gluten free cake' or 'that egg free cake' or 'that milk free cake', even though it's all of the above. Don't skip the step of sifting the confectioner's sugar on the glaze, or you will get lumps. Still edible lumps, but not as pretty. If you haven't heard about my HazelCream milk substitute, please check out our video for the super simple instructions. This product is designed to be a one-to-one milk substitute, and it really works!
Ingredients
Cake batter  
¾ cup + 1 tbsp. non-dairy milk (Cheri's HazelCream recommended) 
2 tbsp. lemon juice
2.5 cups or 337.5 grams of gluten free all-purpose flour
1 tbsp. baking powder
½ tsp. salt  
¾ cups non-dairy butter
1 ¼ cup sugar
1 tsp. vanilla extract
1 tbsp. lemon zest
¼ cup unsweetened apple sauce
2 tsp. baking soda
2 tbsp. vinegar (apple cider or white)  
Cake glaze 
1 ½ cups sifted confectioner's sugar 
3 tbsp. lemon juice 
1 tbsp. lemon zest  
Instructions
Cake
Gather all the ingredients.
Stir together milk and lemon juice. Set aside.
Stir together baking soda and vinegar. Set aside. 
Whisk together flour, baking powder, salt in a large mixing bowl.
Oil & flour the bundt pan.
Preheat over to 350F. 
In an electric mixer, whip butter and sugar for 6 minutes.
Add in vanilla & lemon zest. 
Add apple sauce, mix.
Add half the flour mixture, mix.
Add soda and vinegar, mix. 
Add remaining flour mixture, mix. 
Add milk and lemon juice, mix.
Do a final mix until the batter is smooth.
Pour into pan, smooth out the top.
Baking time varies depending on your pan:  
Small loaf pan – 30 mins
Large loaf pan – 75 mins
Bundt pan – 60 mins  
The cake is done when a toothpick comes out clean.
Gently remove cake from the bundt pan.
Let cool.   
Icing
Whisk together icing ingredients. 

Pour over cake.

Enjoy!!!
For additional recipes by 2 Cooks 4 Recipes, visit 2cooks4allergies.com