Top 9 Allergen Free Thanksgiving Cookbook
Download these tasty allergy friendly Thanksgiving recipes for you and your family to make and enjoy!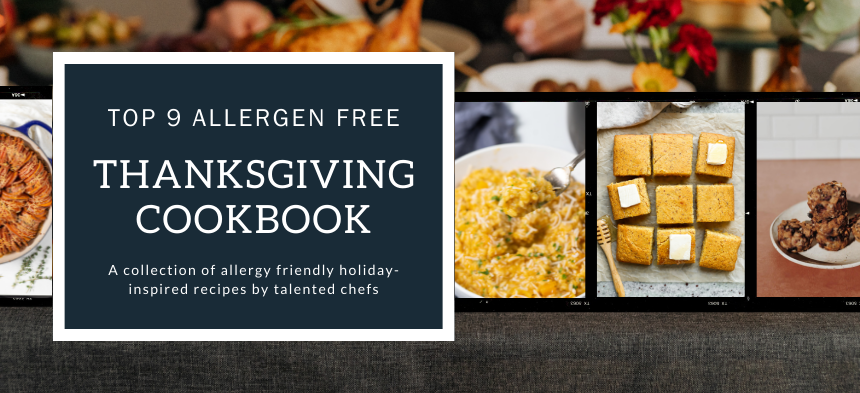 We have gathered delicious holiday-inspired recipes from talented chefs in our community to share with YOU!
What delicious recipes are in the recipe book?
Rosemary Garlic Squash with Pumpkin Seed Crisps
@kulas_kitchen
Dairy Free Mac n Cheese
@yourallergychefs
Butternut Squash Risotto
@zardyplants
Sweet Potato Casserole
@lesswithlaur
Stuffing Muffins
@melissas_healthykitchen
Shingled Sweet Potatoes
@zardyplants
Garlic Mashed Potatoes and Gravy
@yourallergychefs
Pumpkin Pie Bars
@melissas_healthykitchen
Cinnamon Sugar Pumpkin Bread
@lesswithlaur
Cranberry Sauce
@foodallergydiva
Cranberry Margarita
@foodallergydiva
More Thanksgiving Resources
Celebrate Thanksgiving with those you are thankful for while remaining safe. Whether hosting at home or traveling to family and friends, our tips, tricks, and recipes are guaranteed to make your day teal and tasty.
Learn More