Feasting With FARE: Creamiest Mashed Potatoes
A top-9 free classic with a secret ingredient to make it even better.
Ingredients
2 ½ pounds Yukon Gold Potatoes  
4 tbsp vegan butter*
¼-½ cooking water from the potatoes
Salt & pepper to taste 
Optional: 
1 clove minced garlic 
1 tbsp chopped chives  
*Click here for substitution options
Instructions
Peel or not the potatoes and cut into large chunks. Place in a large pot and fill with water till the potatoes are just covered. Bring to a boil. Sprinkle in a big pinch of salt. Reduce heat to medium so that the water is a soft boil. Cook until the potatoes are fork tender, about 20 minutes. 
Drain the potatoes, reserving about a cup of cooking liquid.  
In the warm pot, return the potatoes and mash. Fold in the butter and add a pinch of salt and pepper and garlic if you like. When the potatoes are about half mashed, begin to slowly add some cooking liquid until you reach your desired consistency.
Serve warm topped with chives.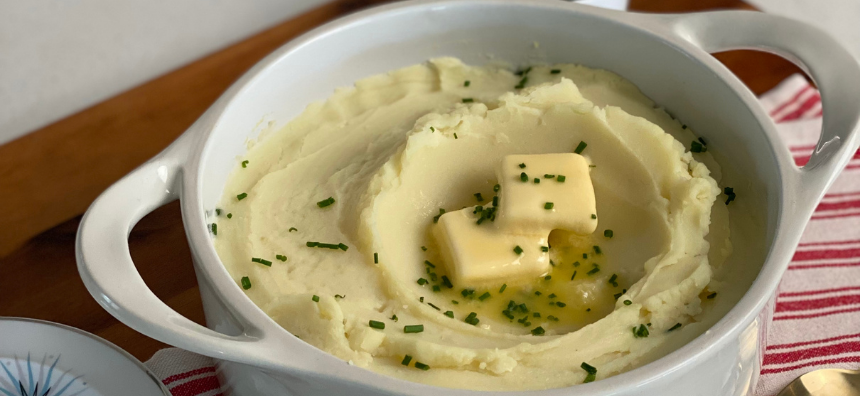 More Side Dishes
This holiday season whip up some of Chef Leslie Durso's recipes for classic and delicious top-9 free side dishes for you and your family to enjoy!
Learn More