Living Teal Videos
Premium video hub for all things Living Teal, from Top-9 Free recipes to holiday hacks and your food allergy stories, there's something here for everyone! You won't want to miss it!
Coming from a family with multiple food allergies listen as Gunner and Rhonda share their vulnerable food allergy story. We deeply mourn this tragic loss of life that was taken too soon due to an allergic reaction.
Food Allergy Diaries
Food Allergy Diaries raise the voices of food allergy individuals and families, amplify their strength, raise awareness, and most importantly, make others know that they are not alone.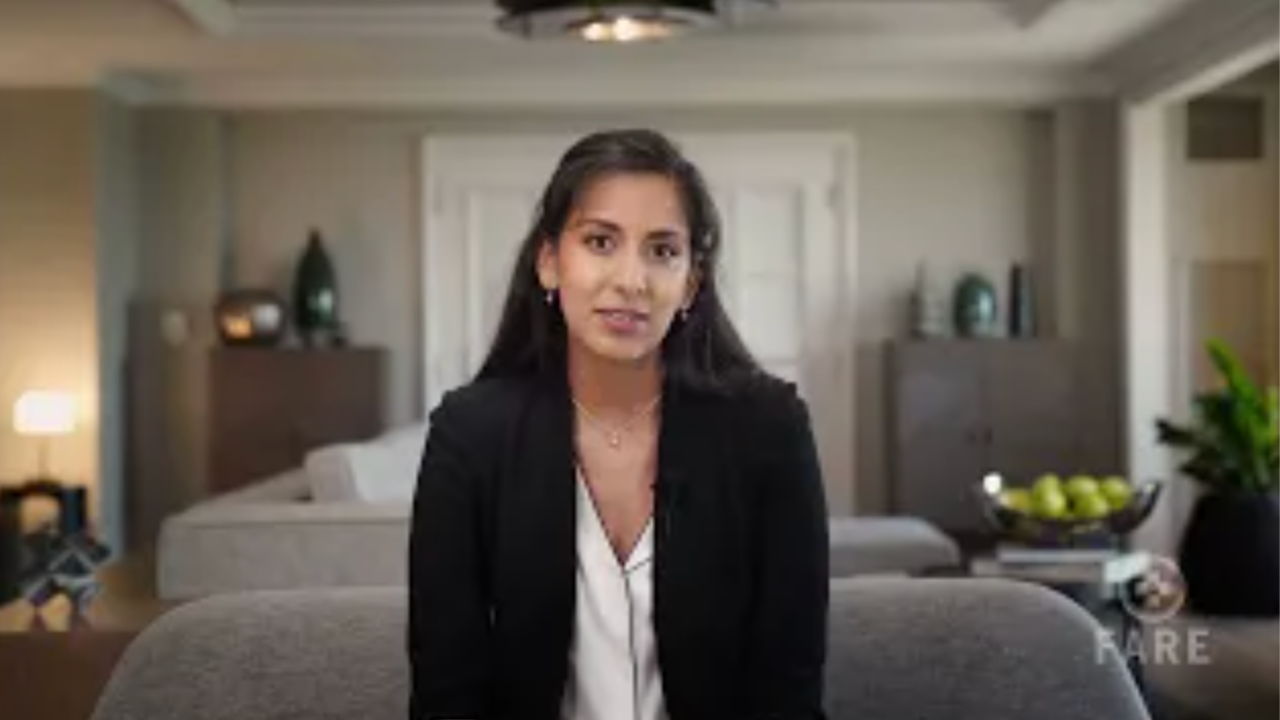 Satya Shanmugham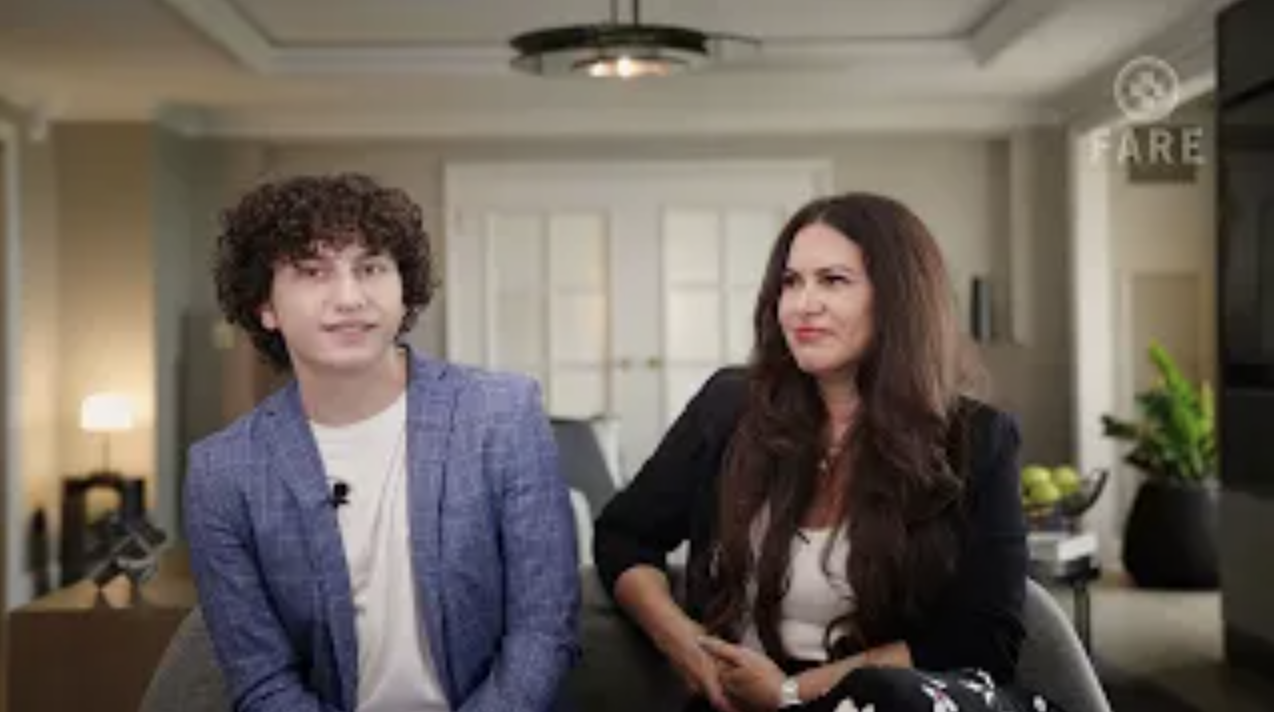 August & Maha Maturo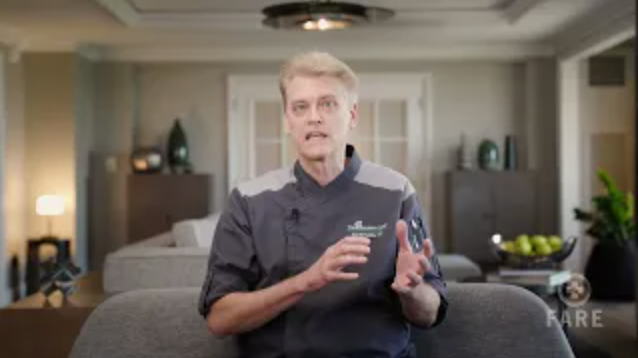 Joel Schaefer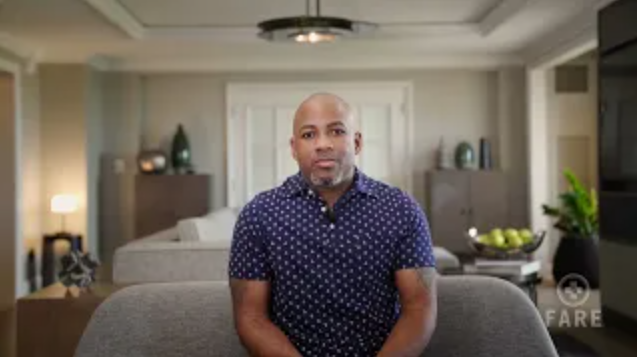 Thomas Silvera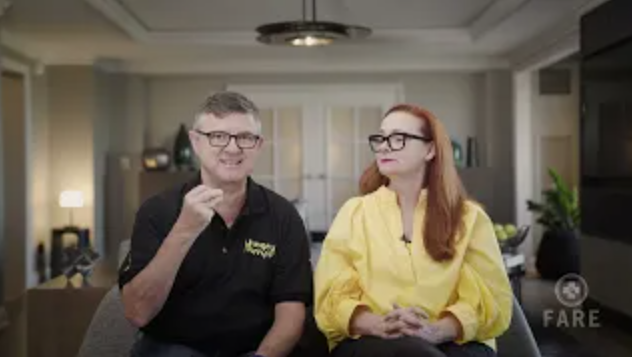 Hungry Harry's
KiAnna Dorsey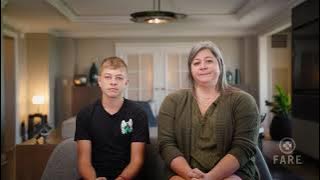 Gunner and Rhonda
Kid Cuisine Remix
Chef Leslie Durso and Zacky tackle making traditional kid-friendly meals allergy-friendly and delicious.
Pizza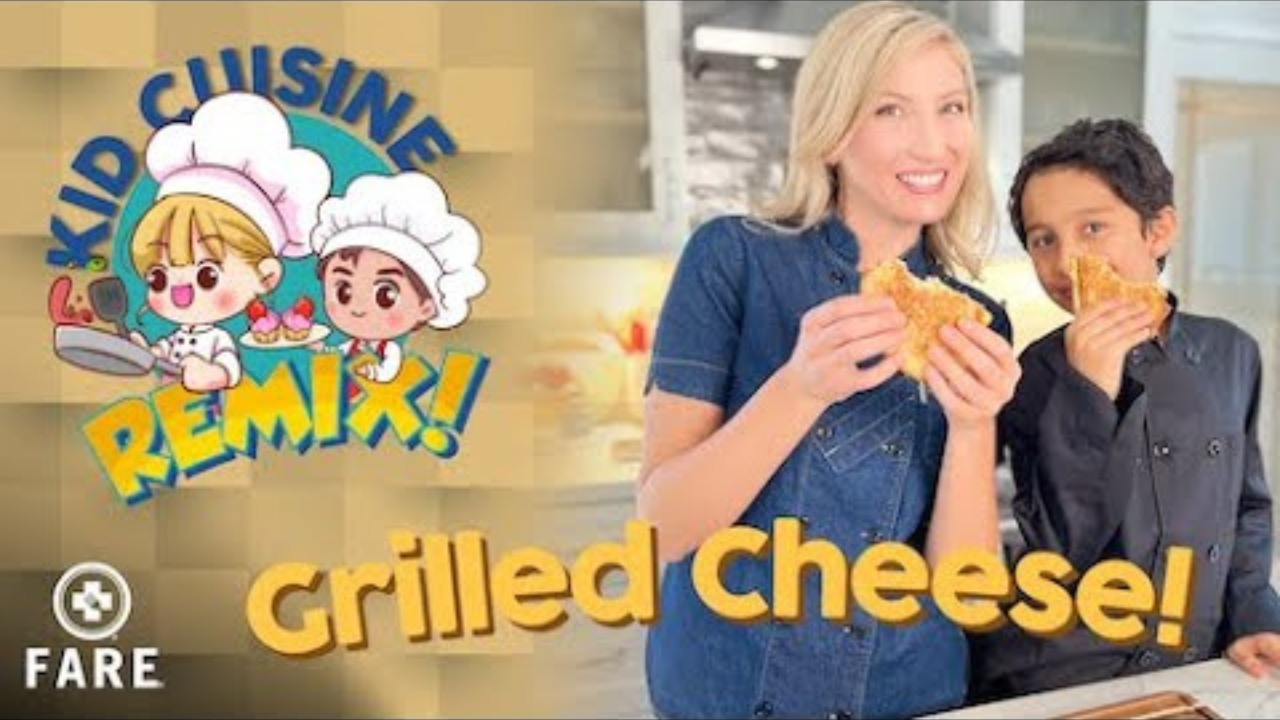 Grilled Cheese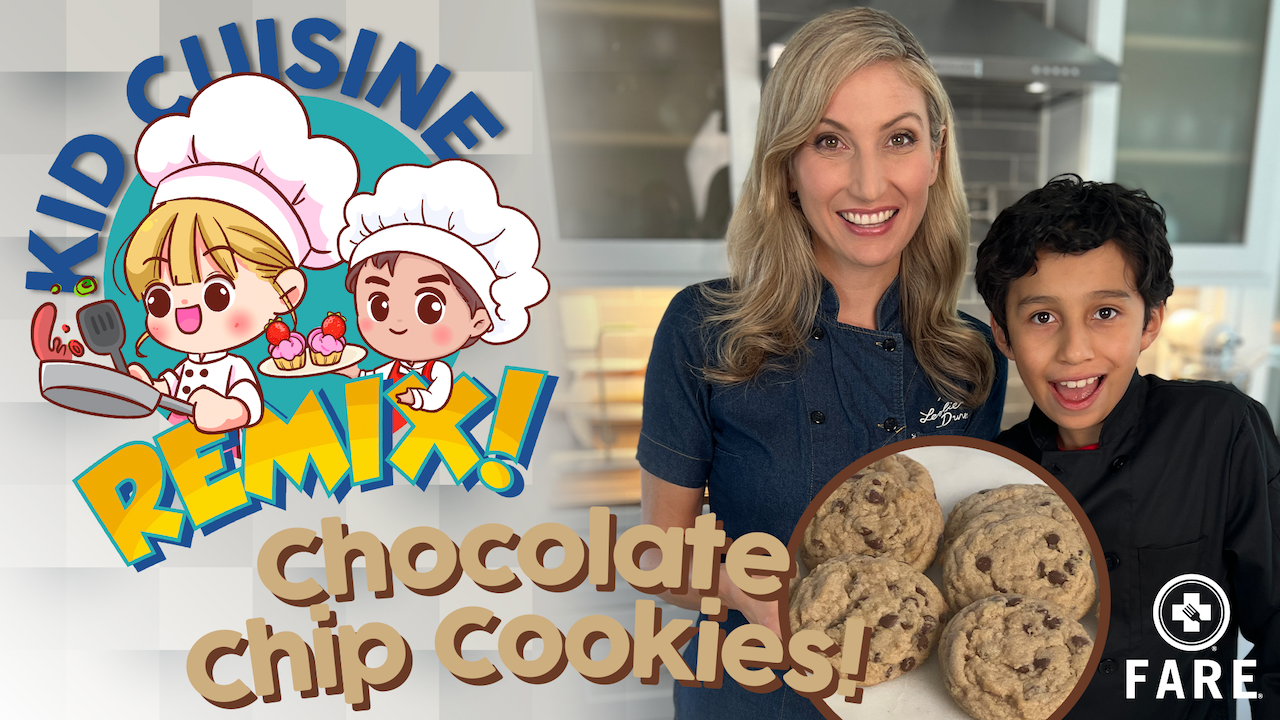 Chocolate Chip Cookies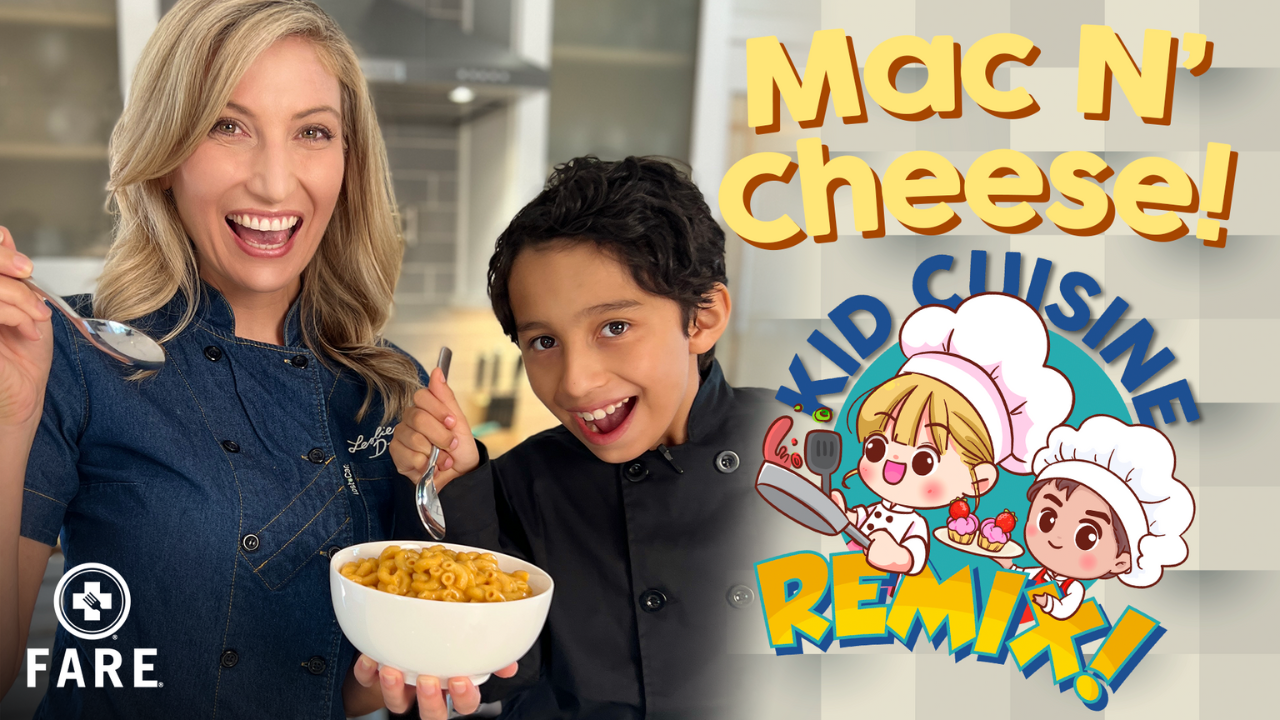 Mac N' Cheese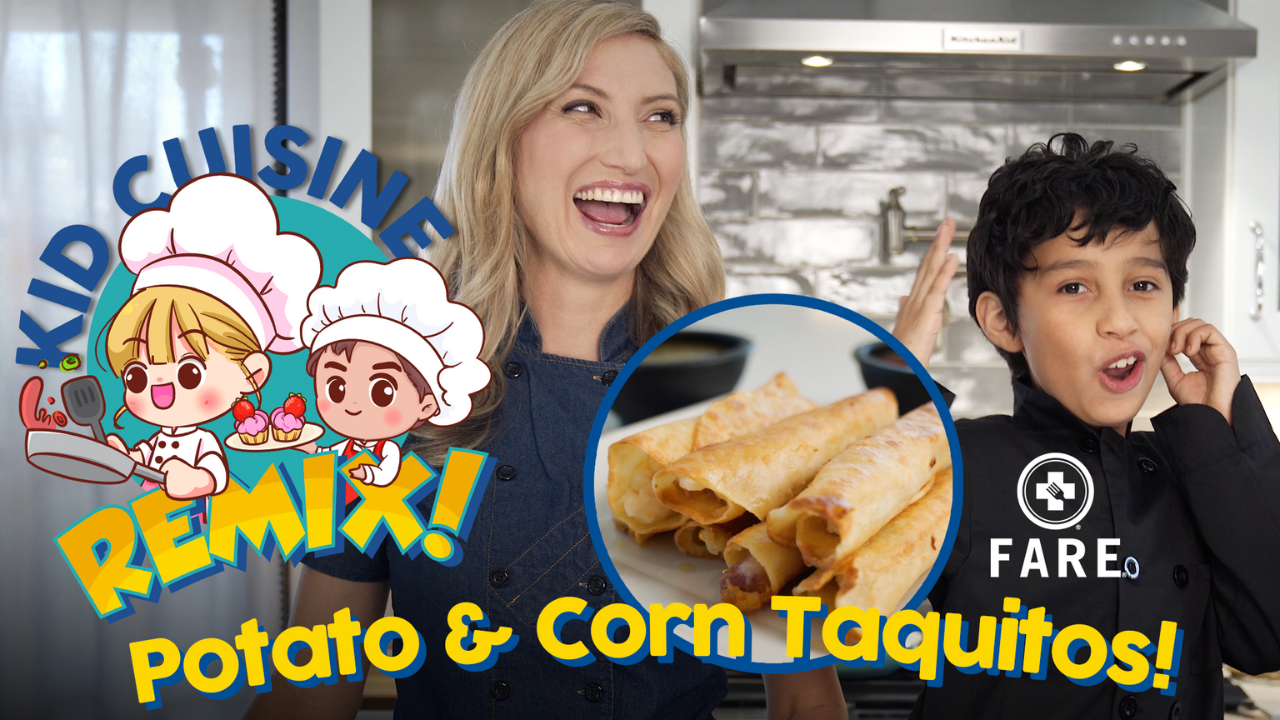 Taquitos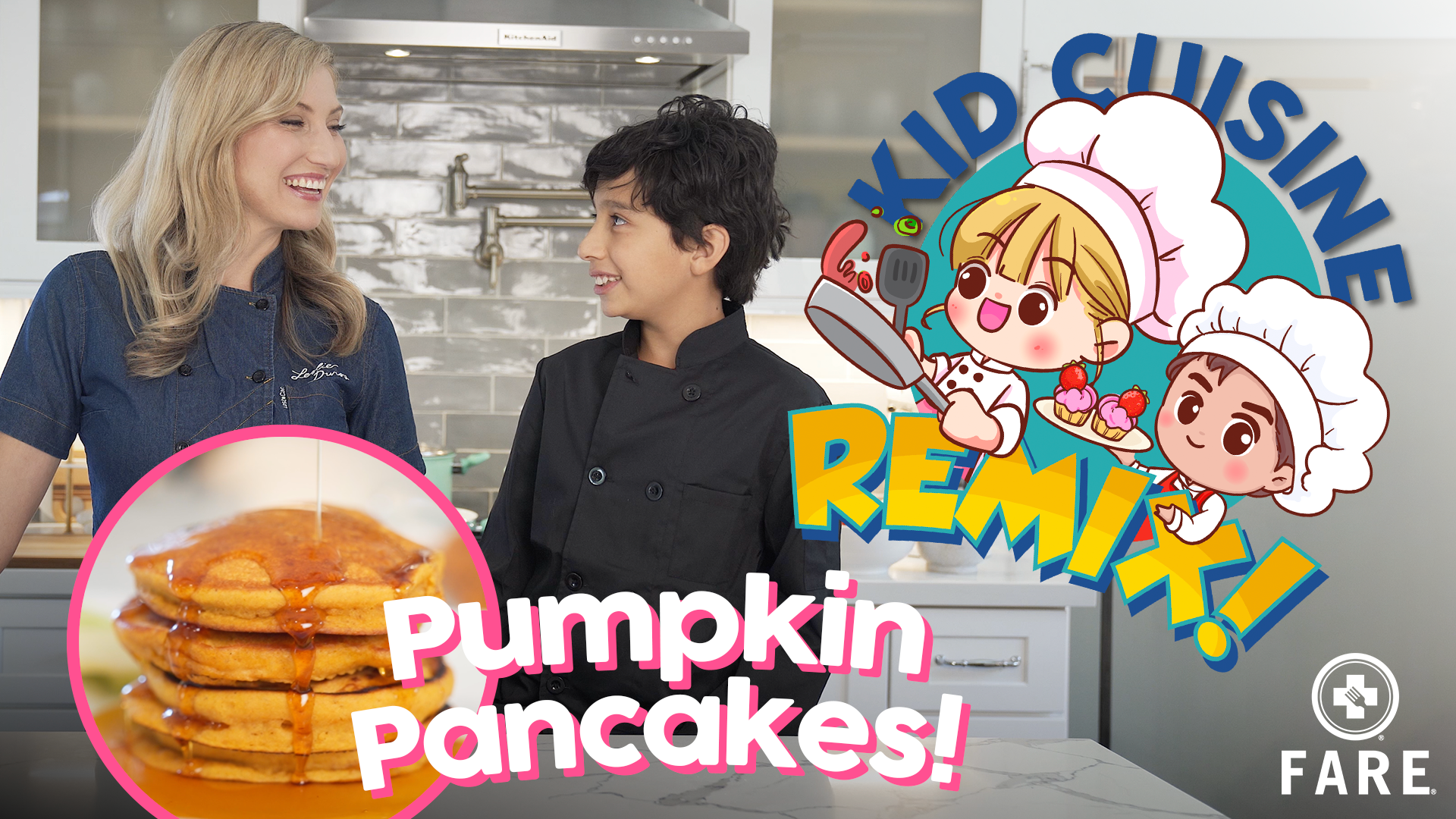 Pumpkin Pancakes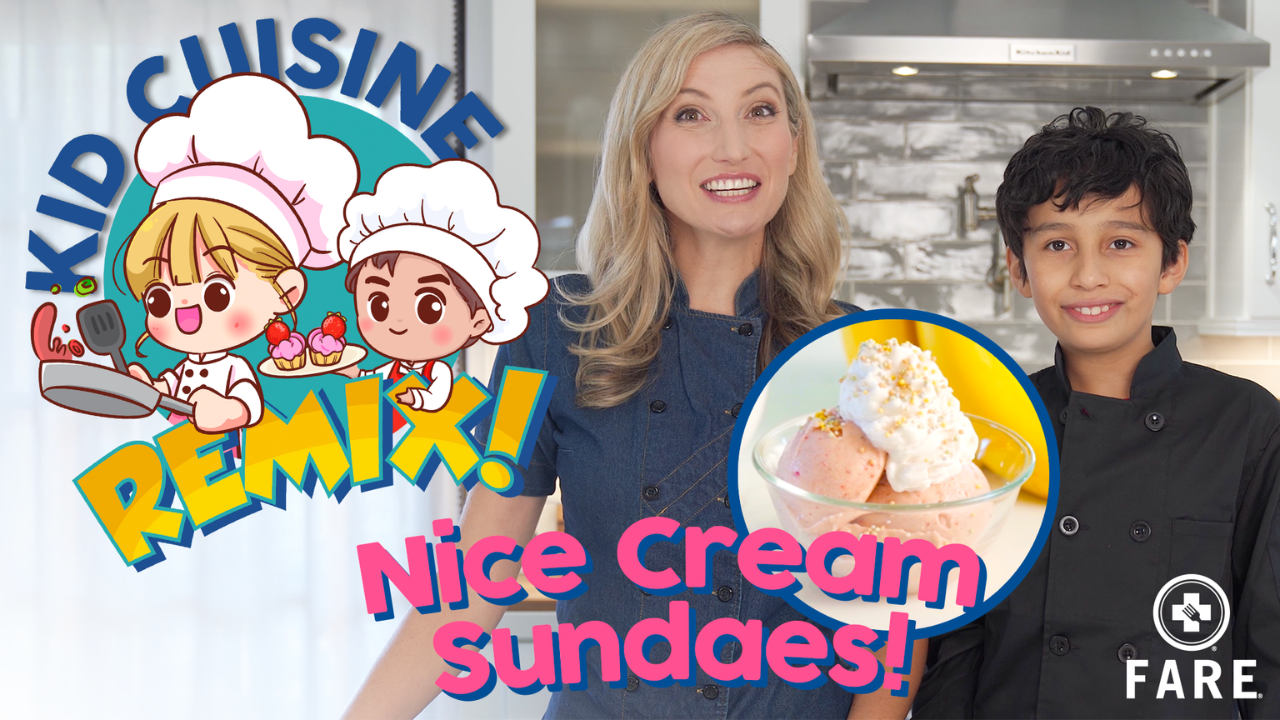 Nice Cream Sundaes
Around the World in 80 Plates With Leslie Durso
In Around the World in 80 Plates, host Leslie Durso recreates top-9 free dishes she puts on menus in resorts in the world's hottest destinations!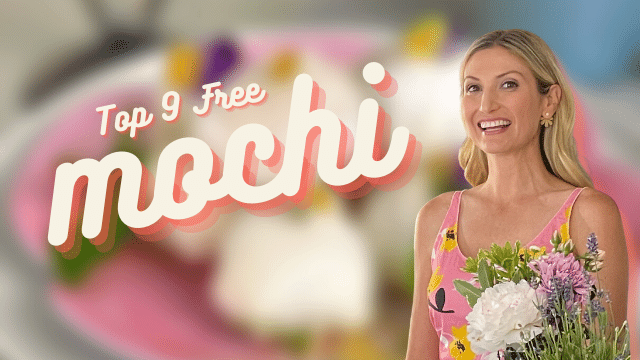 Mochi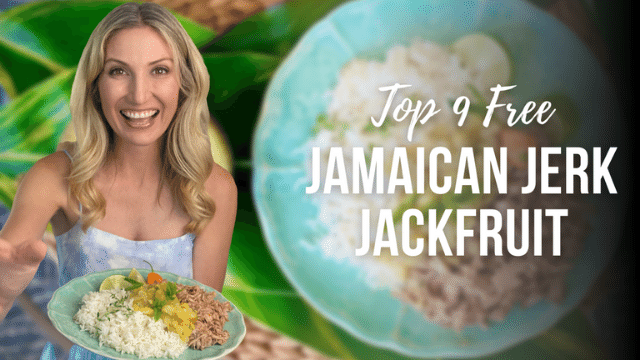 Jamaican Jerk Jackfruit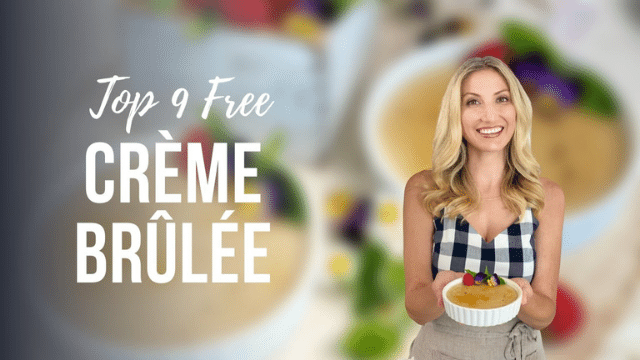 Creme Brulee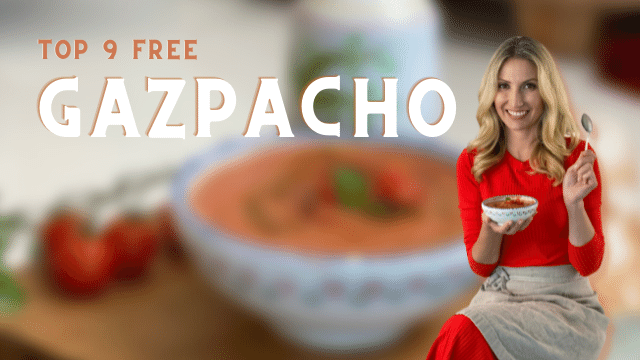 Gazpacho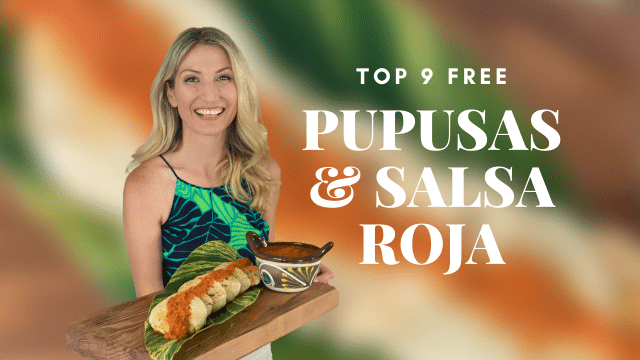 Pupusas and Salsa Roja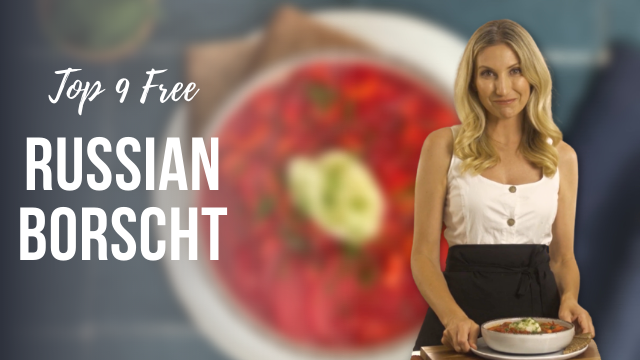 Russian Borscht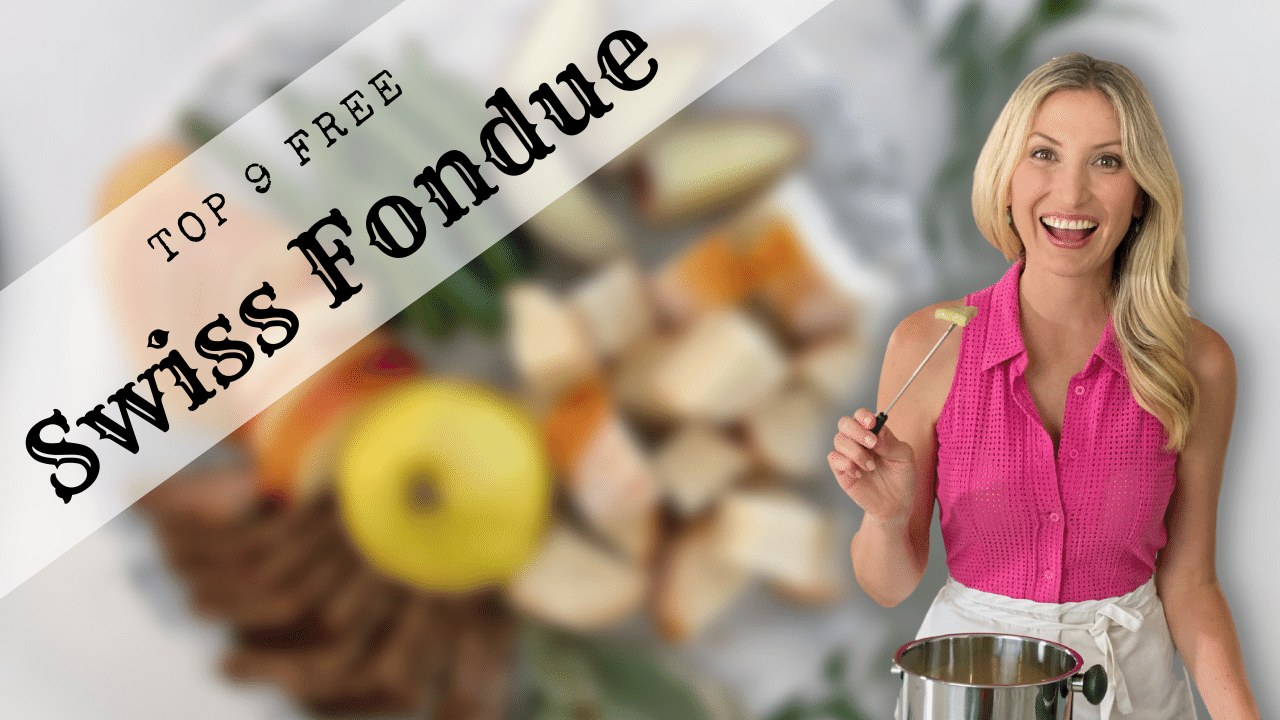 Top-9 Free Swiss Fondue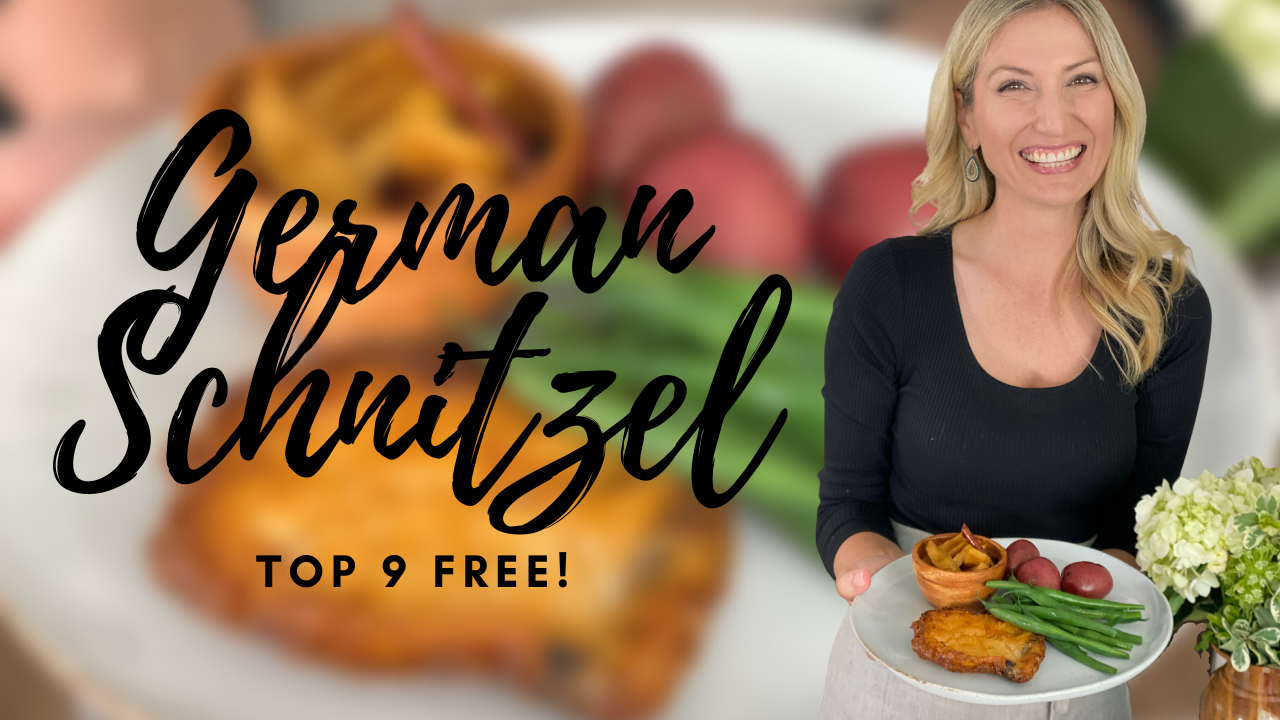 German Schnitzel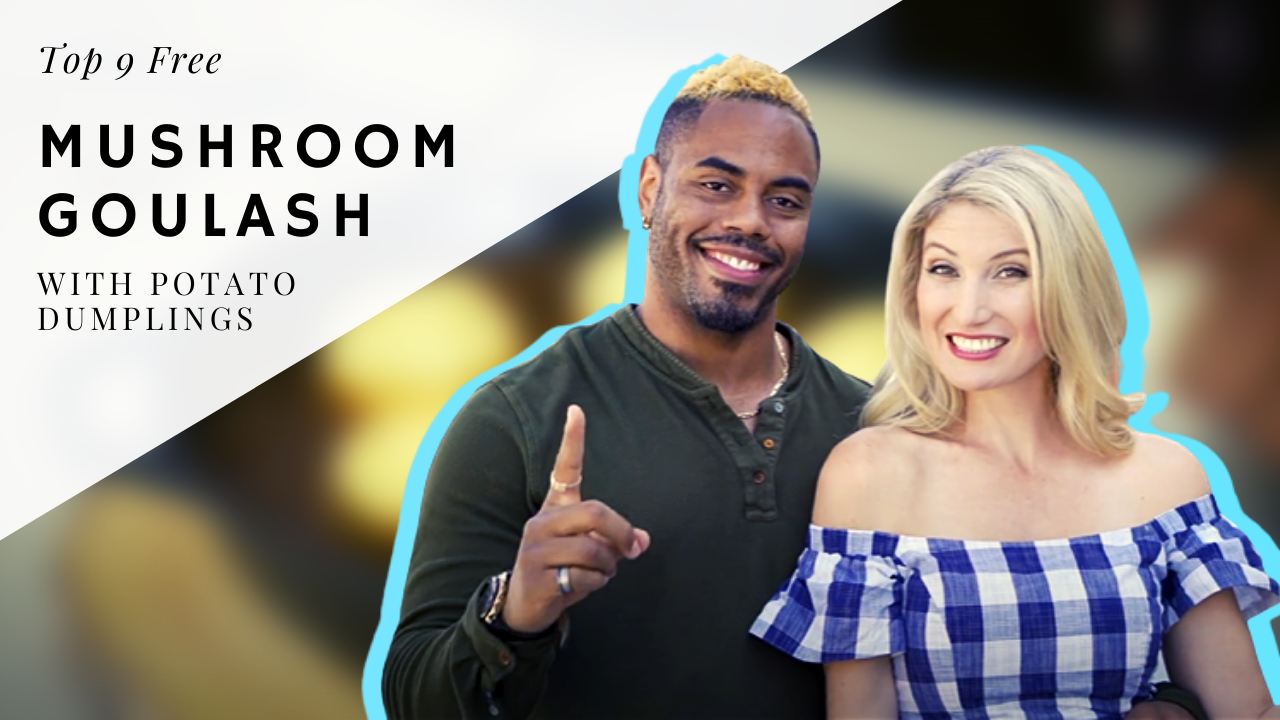 Austrian Goulash featuring Rashad Jennings!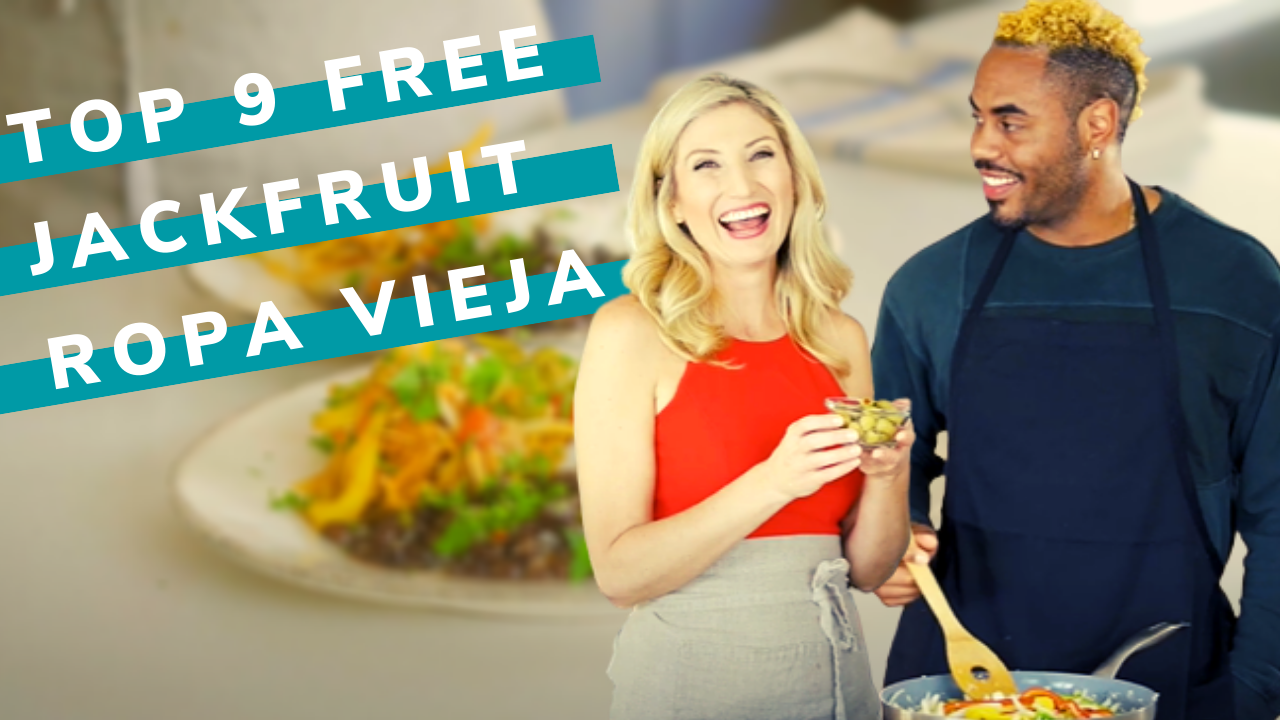 Take a Trip to Cuba with Leslie and Rashad!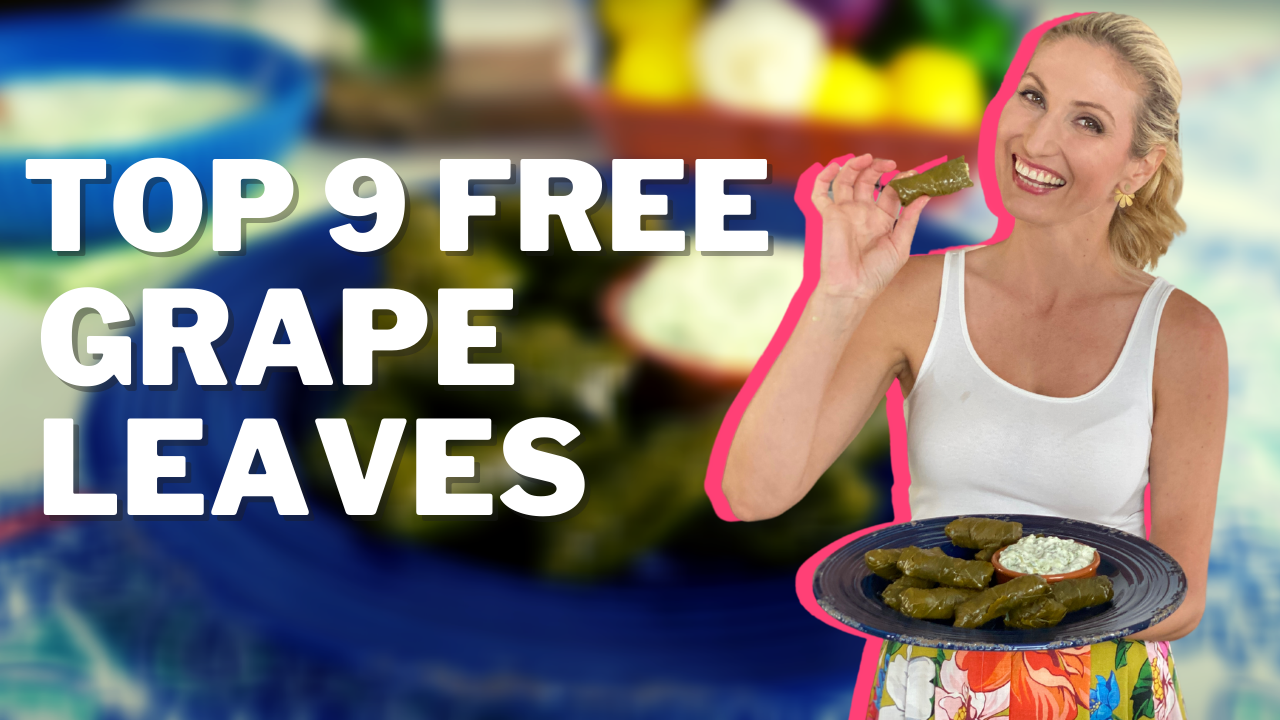 Let's Go to Greece!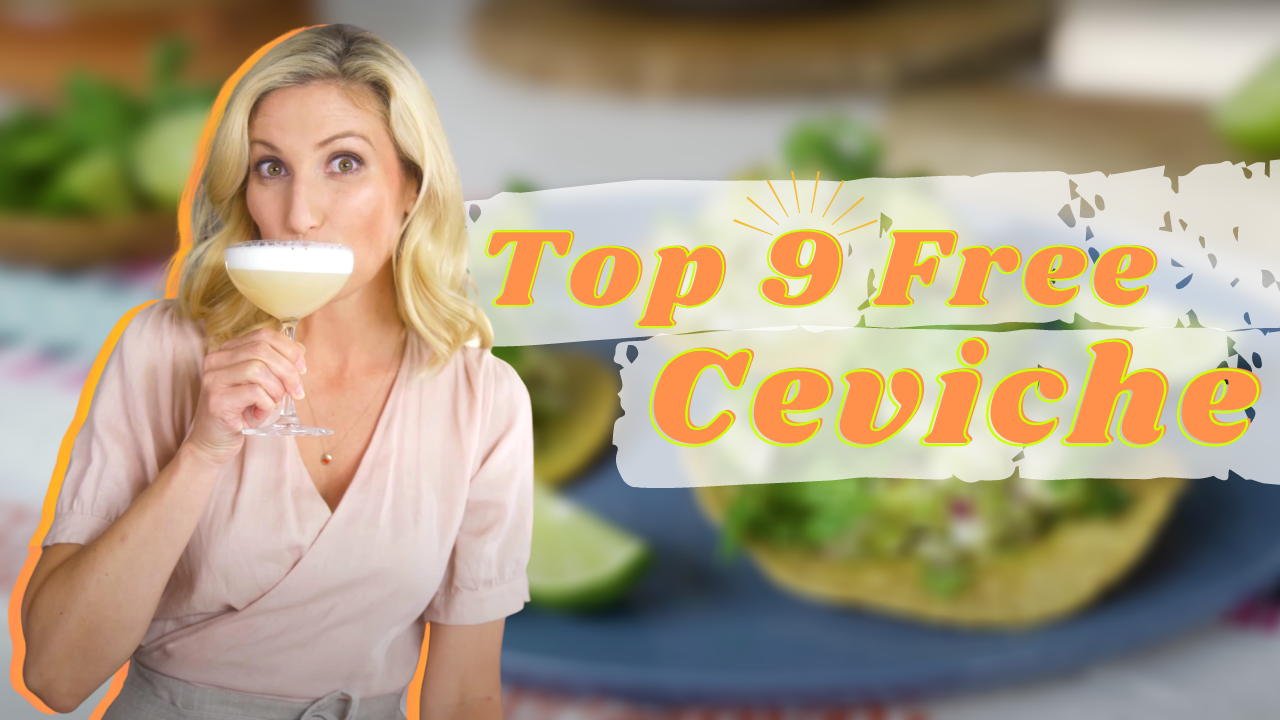 Let's Go To Peru!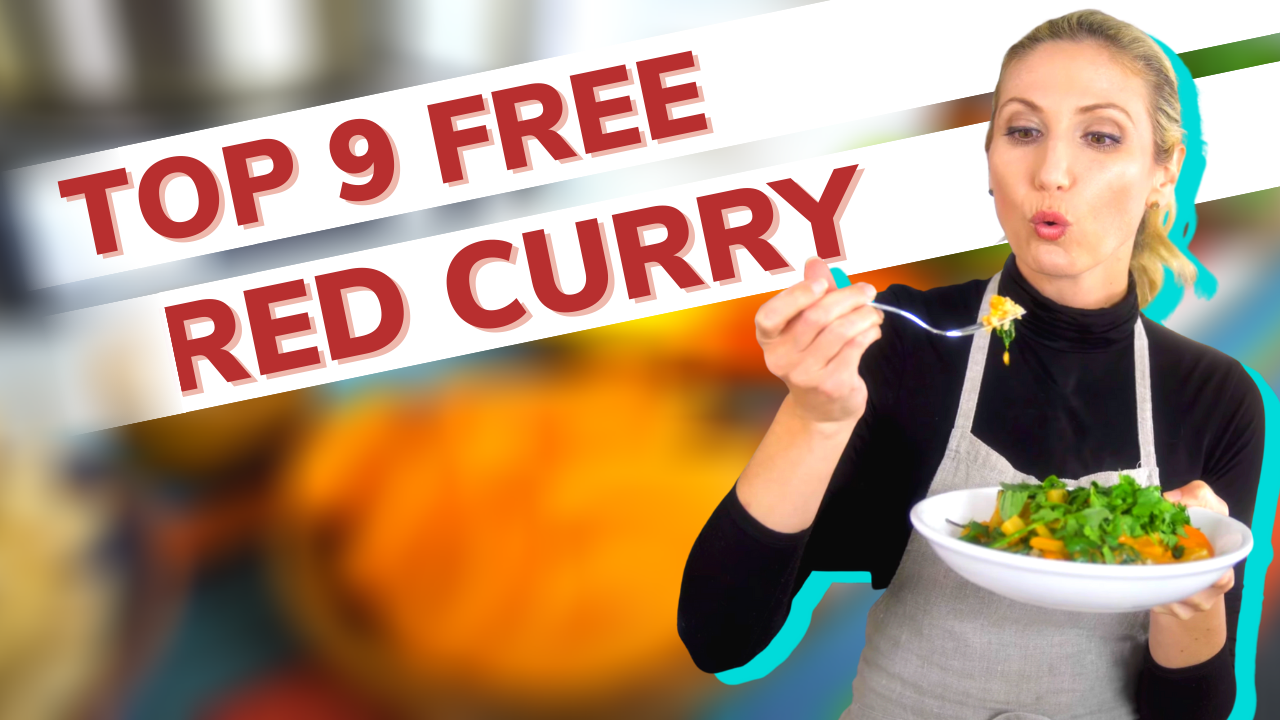 Let's Go to Thailand!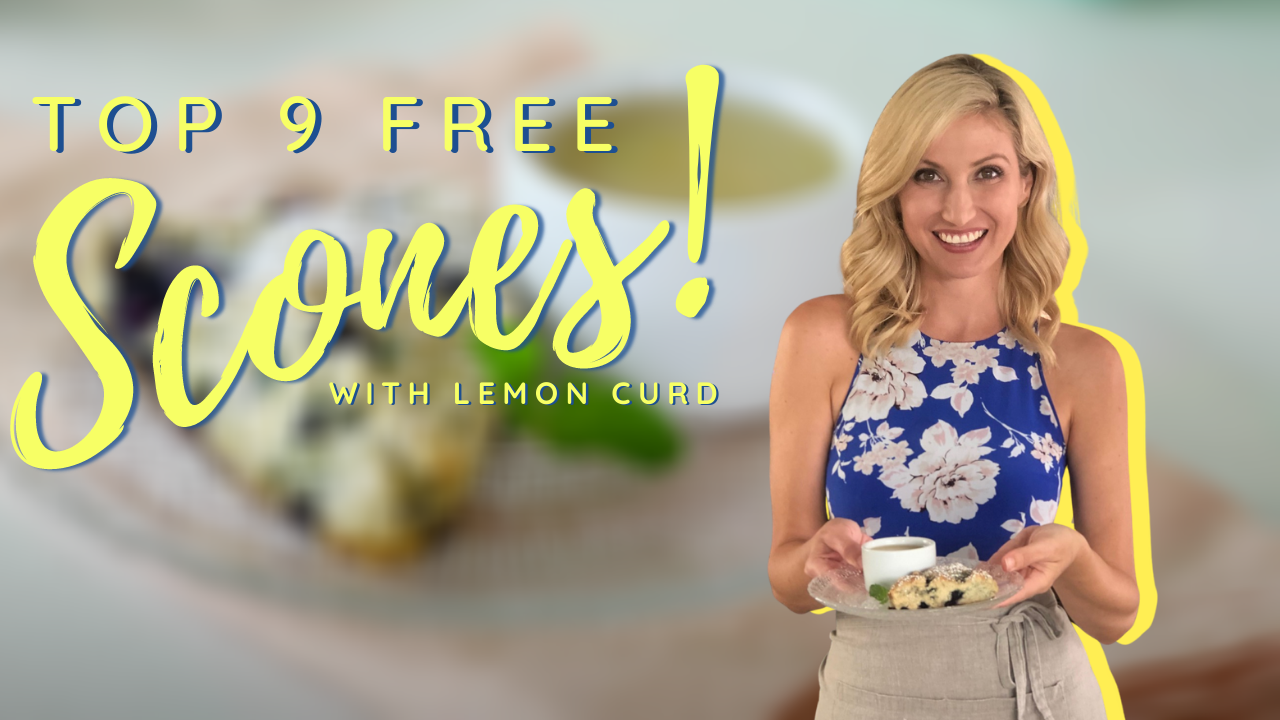 Let's Go to England!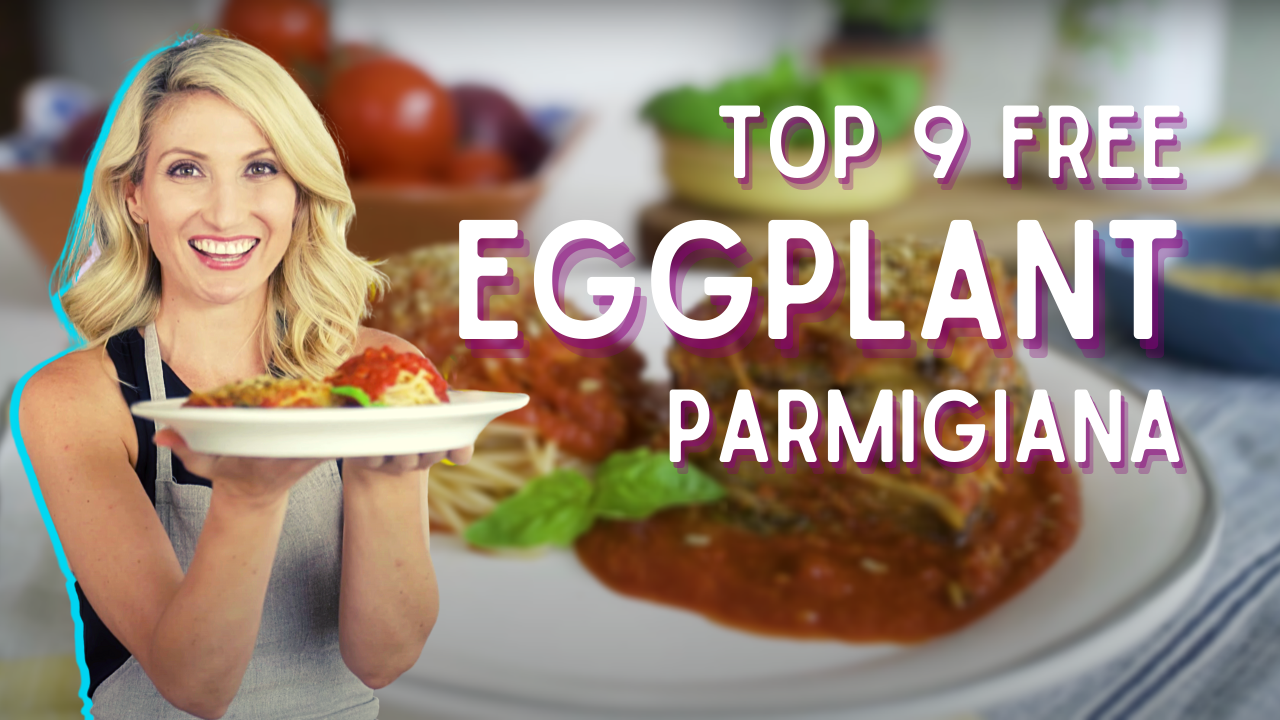 Let's Go to Italy!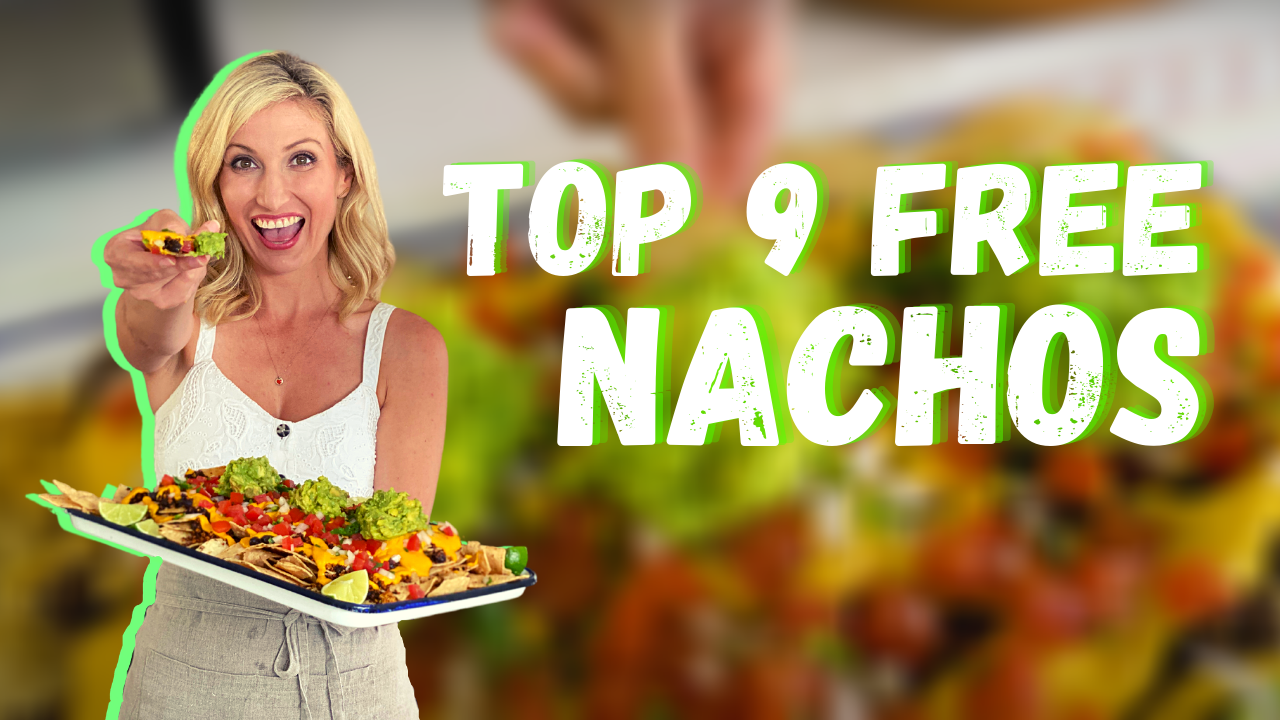 Let's Go to Mexico!
Food Allergy Minute
From advice for holiday celebrations to EpiPen safety, Shannon delivers what you need to know not just to manage but thrive with food allergies.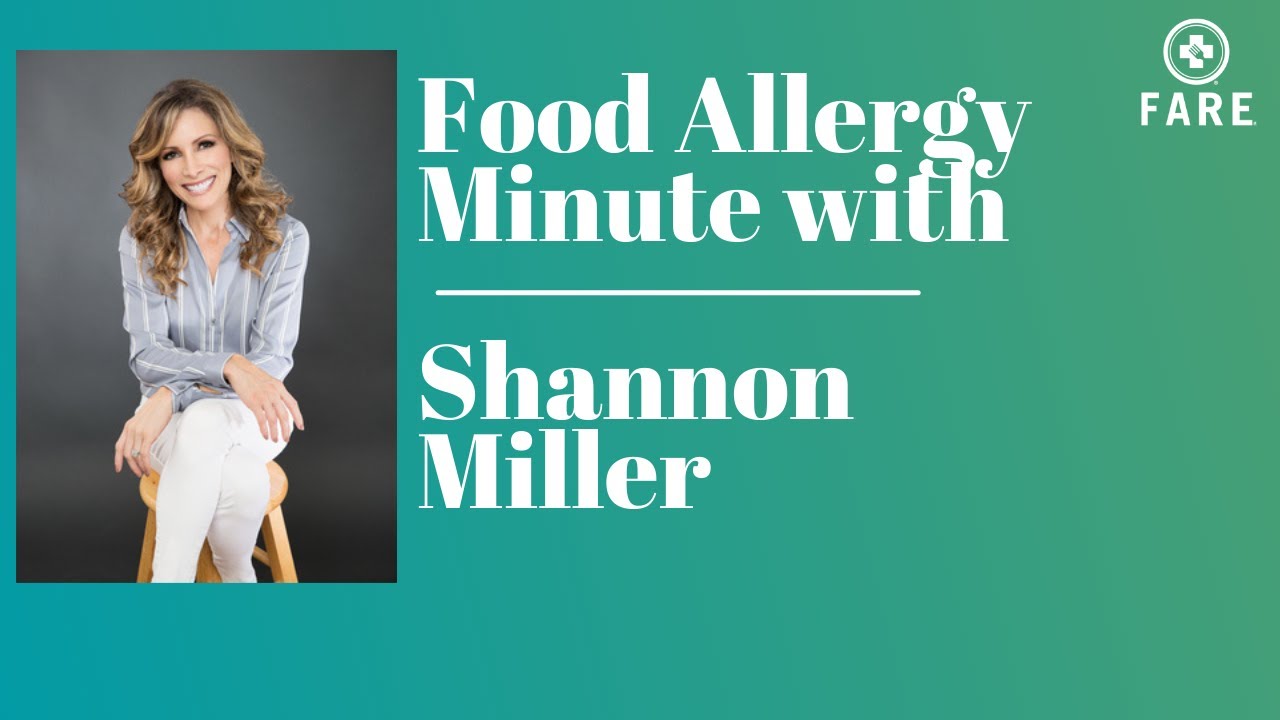 Back to School 2022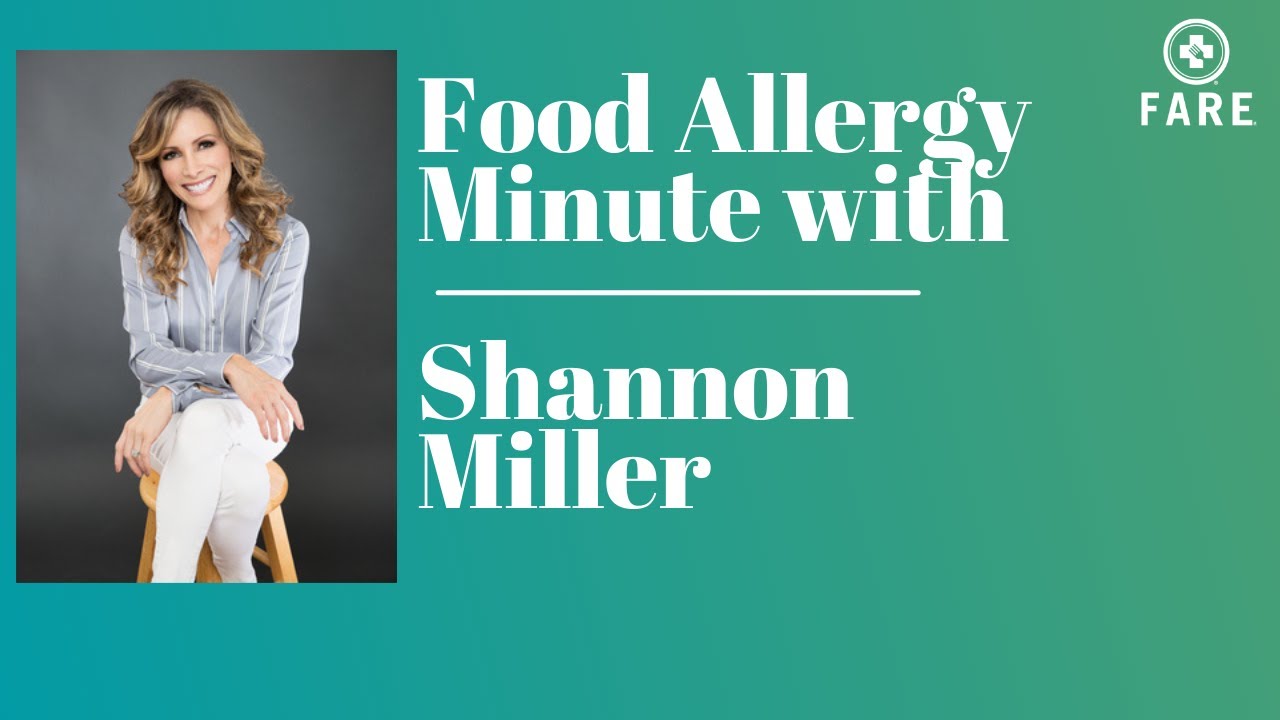 Advocacy...by YOU!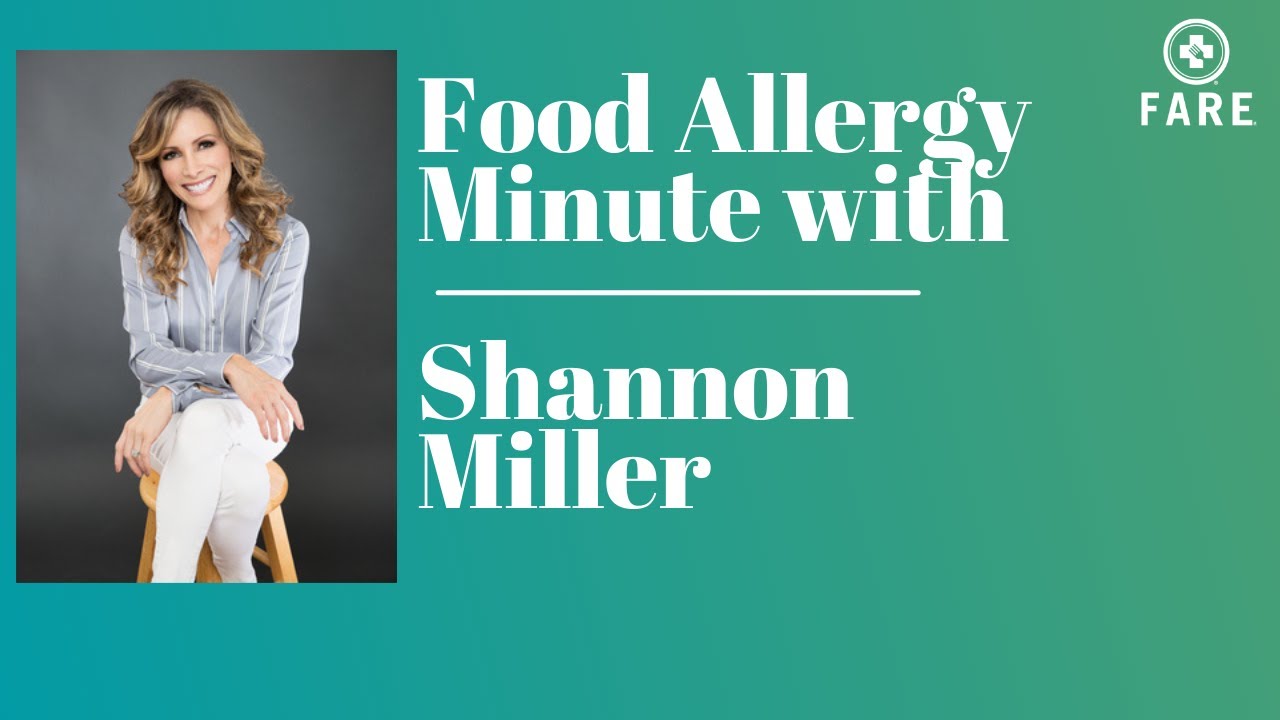 Understanding a Milk Allergy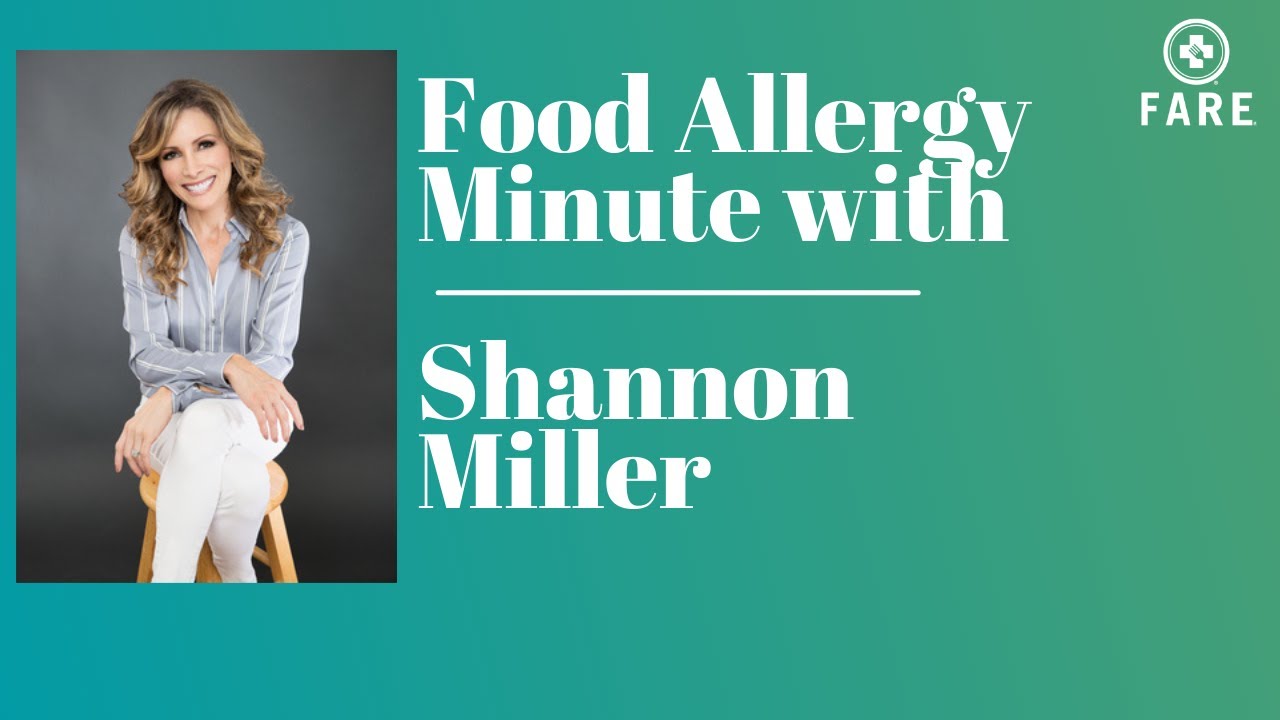 Substitutions Just for You!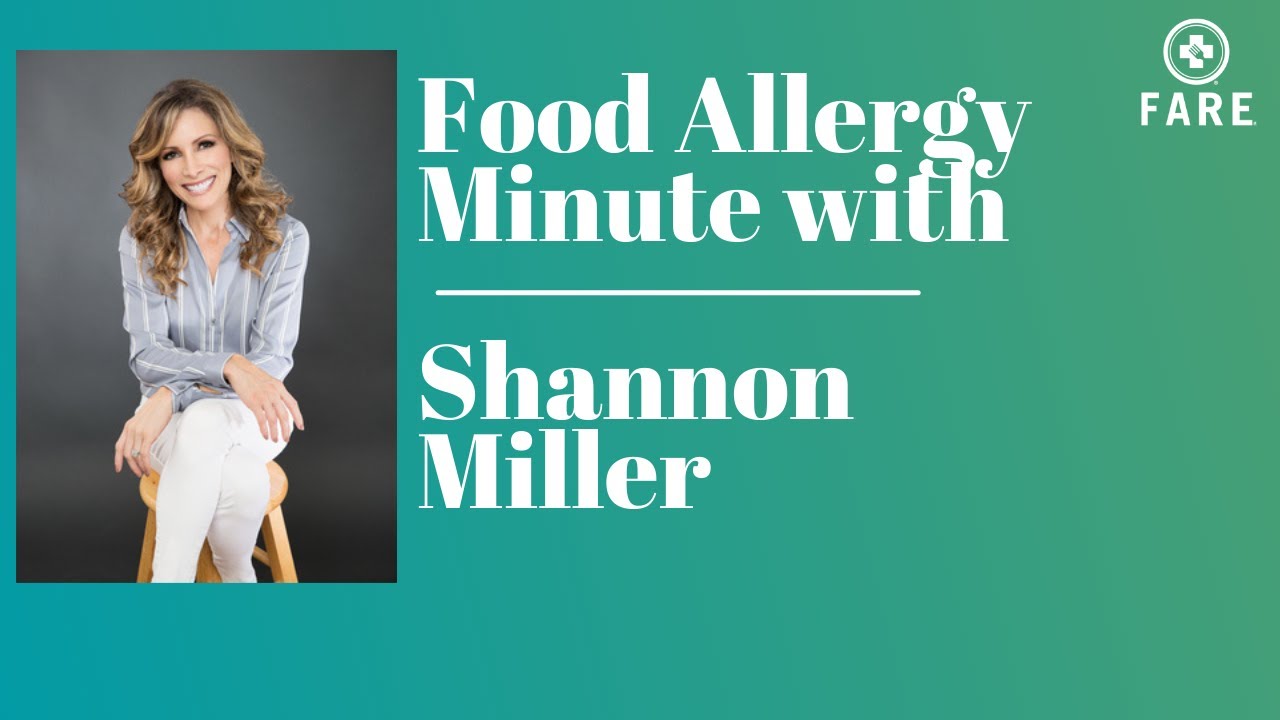 Powering Research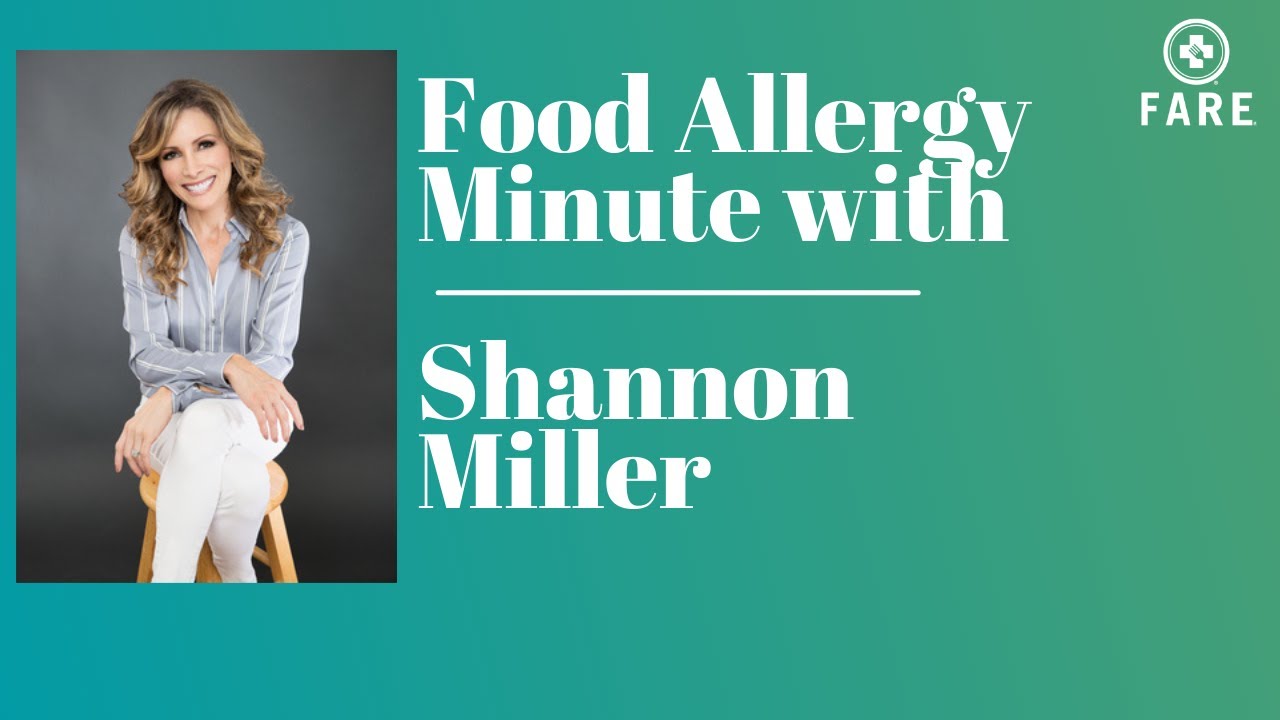 It's Food Allergy Awareness Week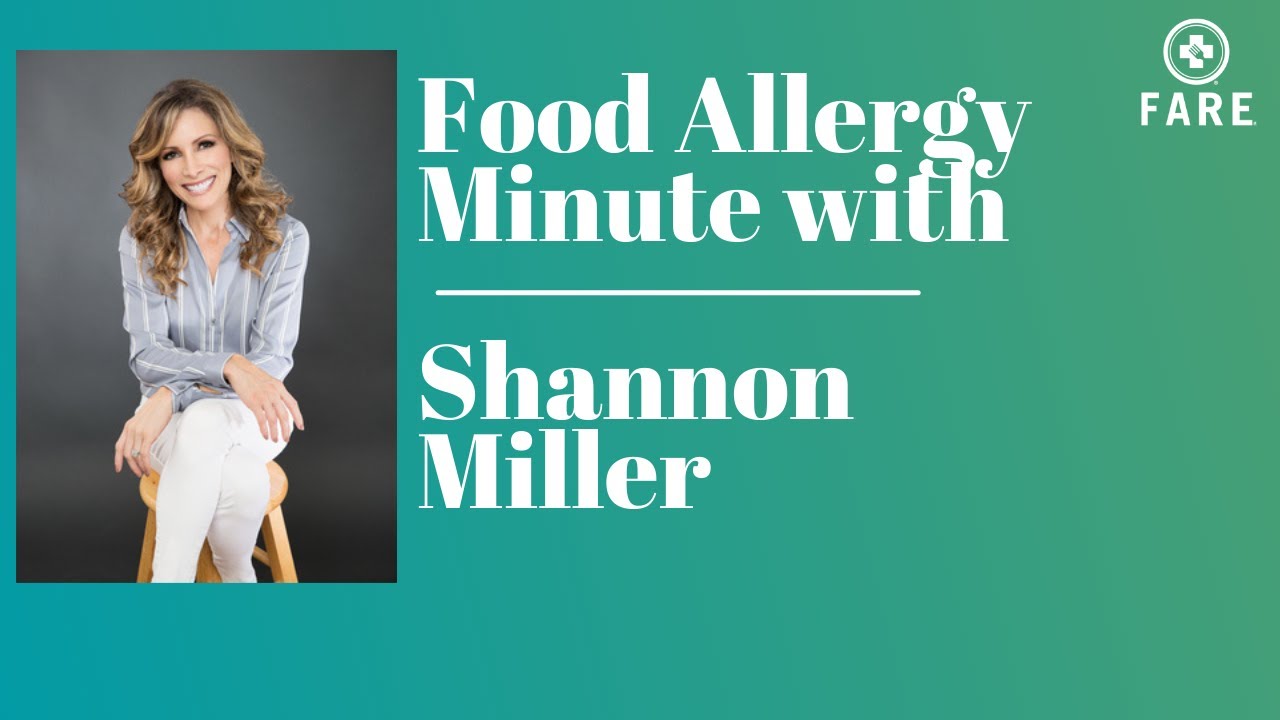 Tree Nuts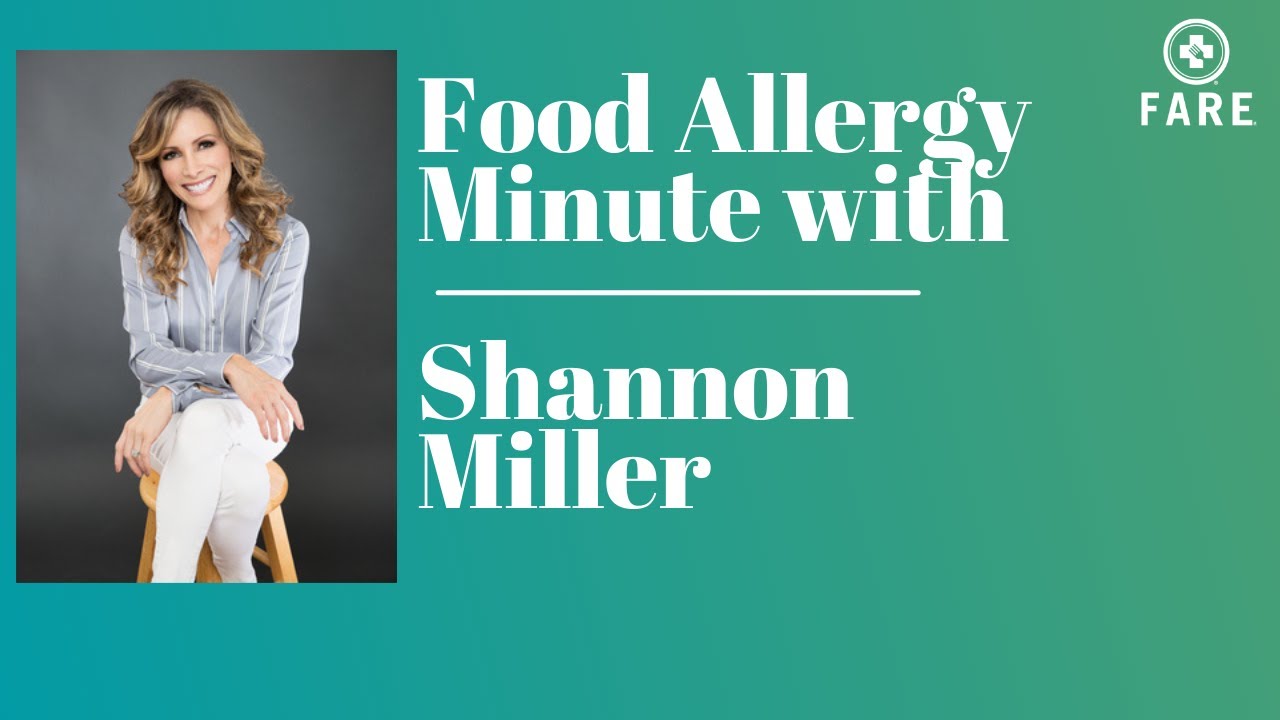 A Round of Applause for Teachers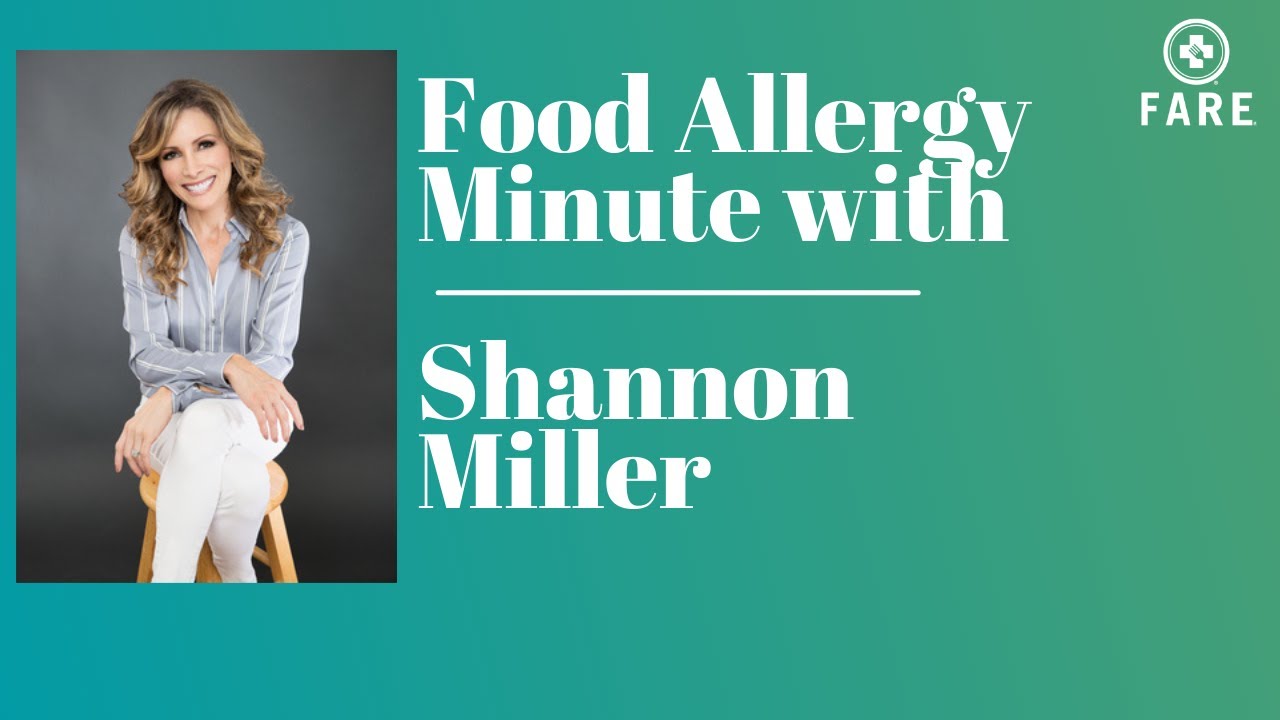 Shellfish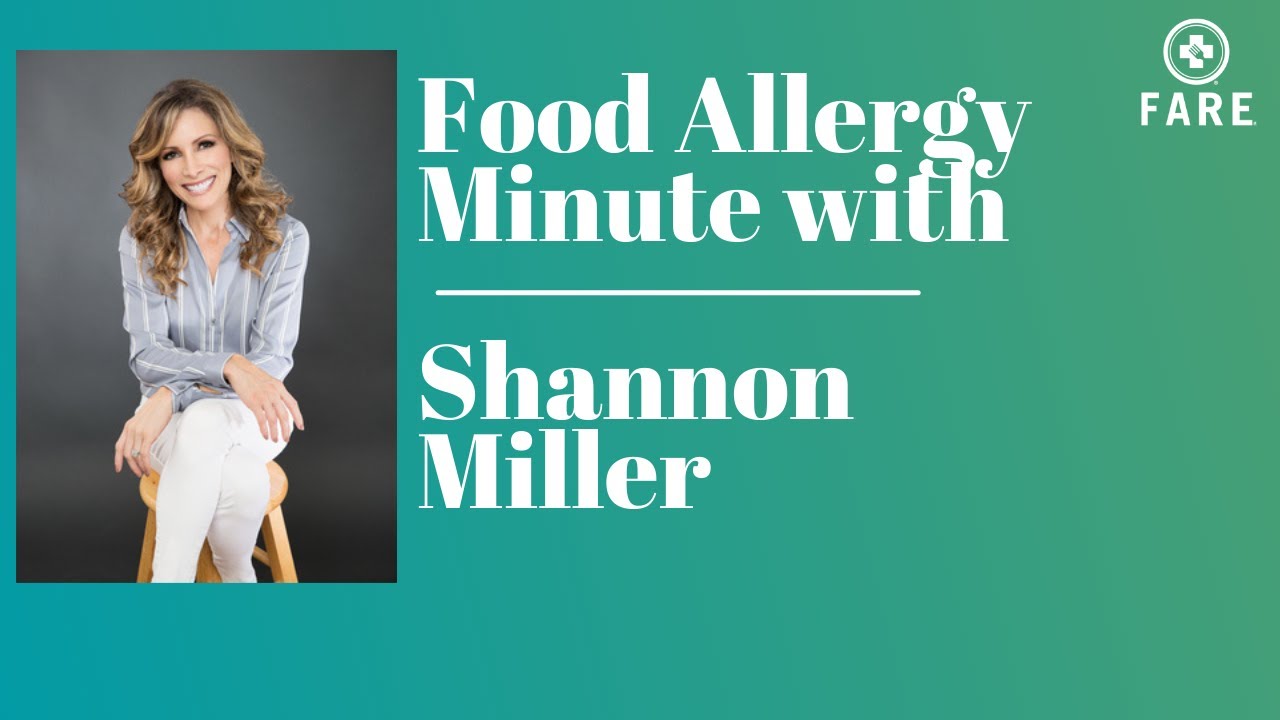 Let's Take a Road Trip!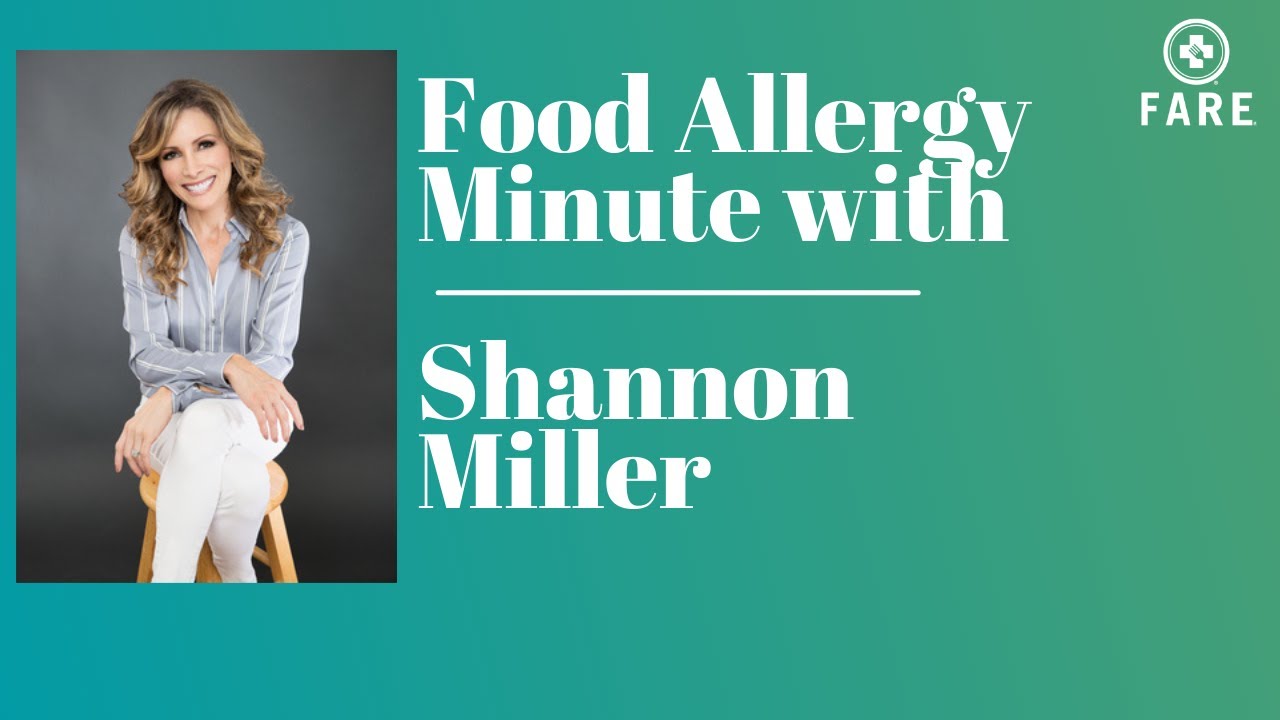 Peanuts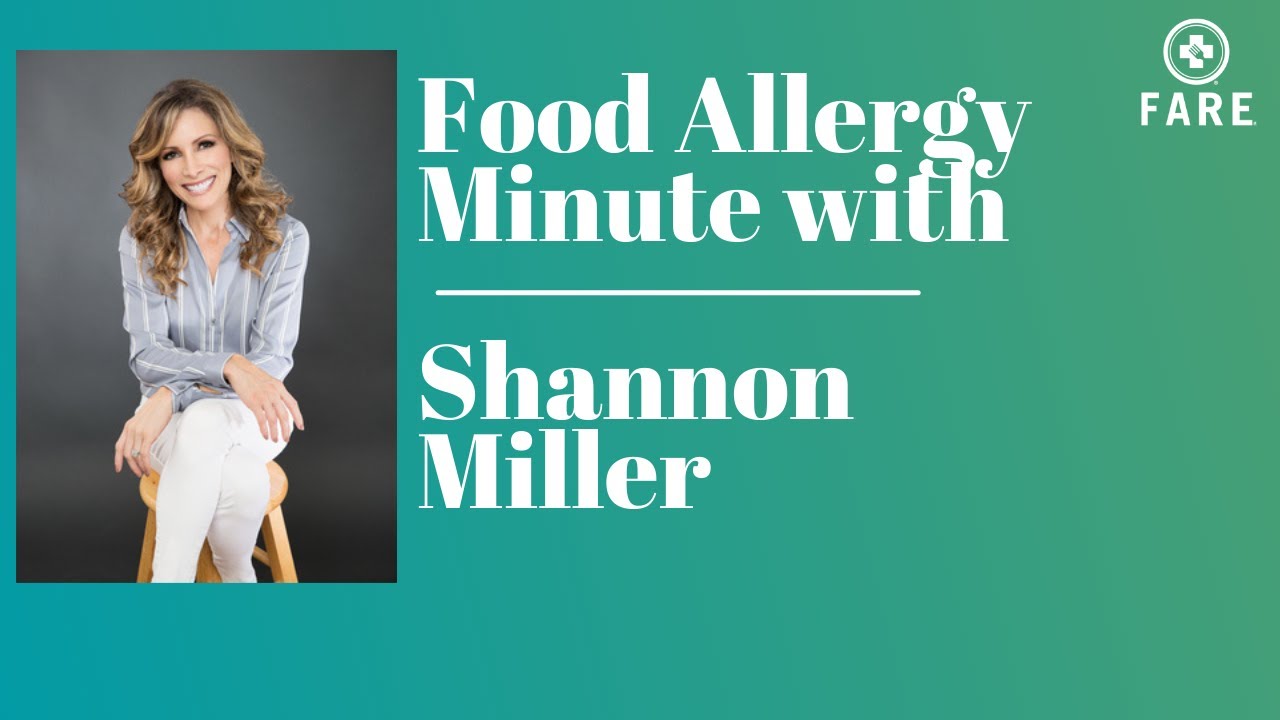 Patient Registry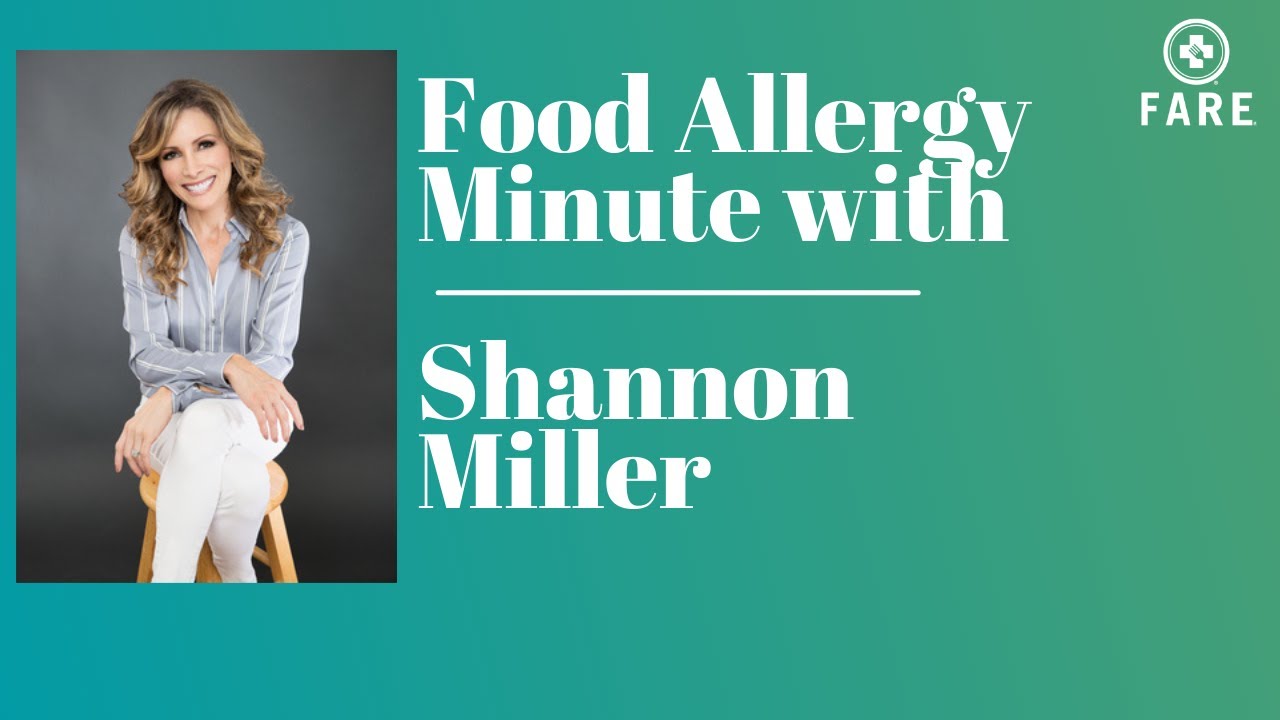 Understanding Your Egg Allergy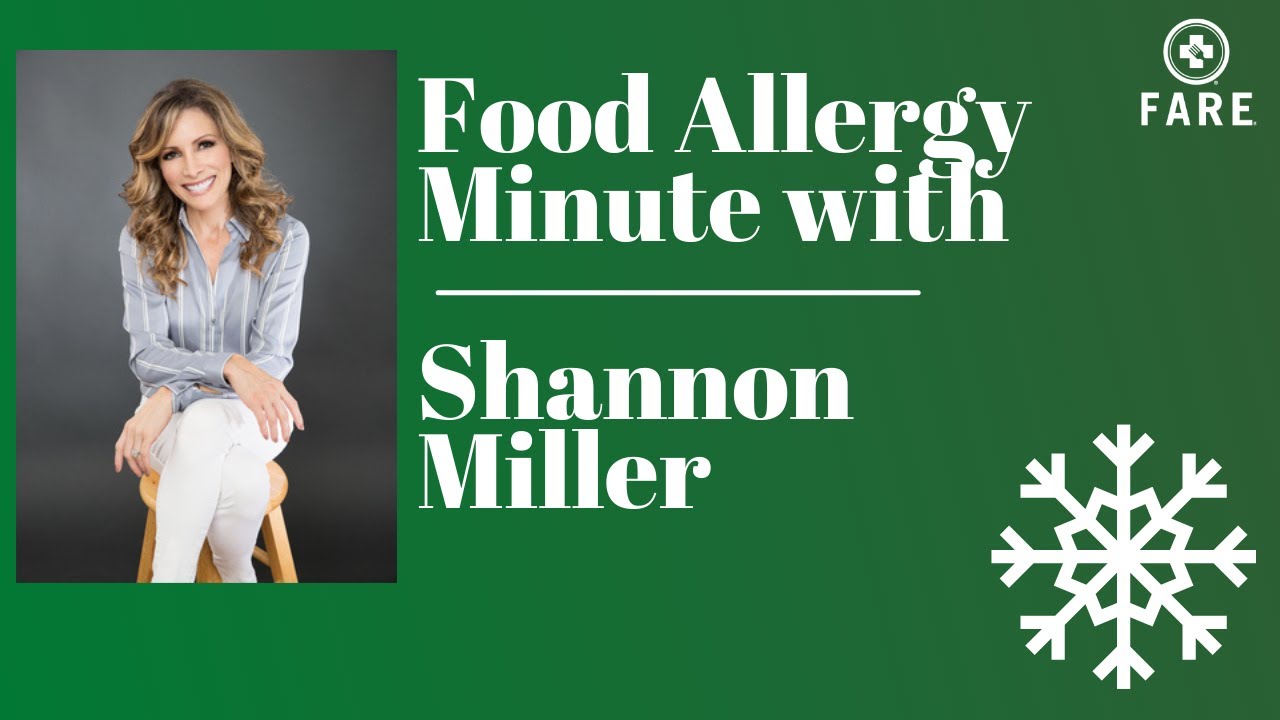 Season's Greetings!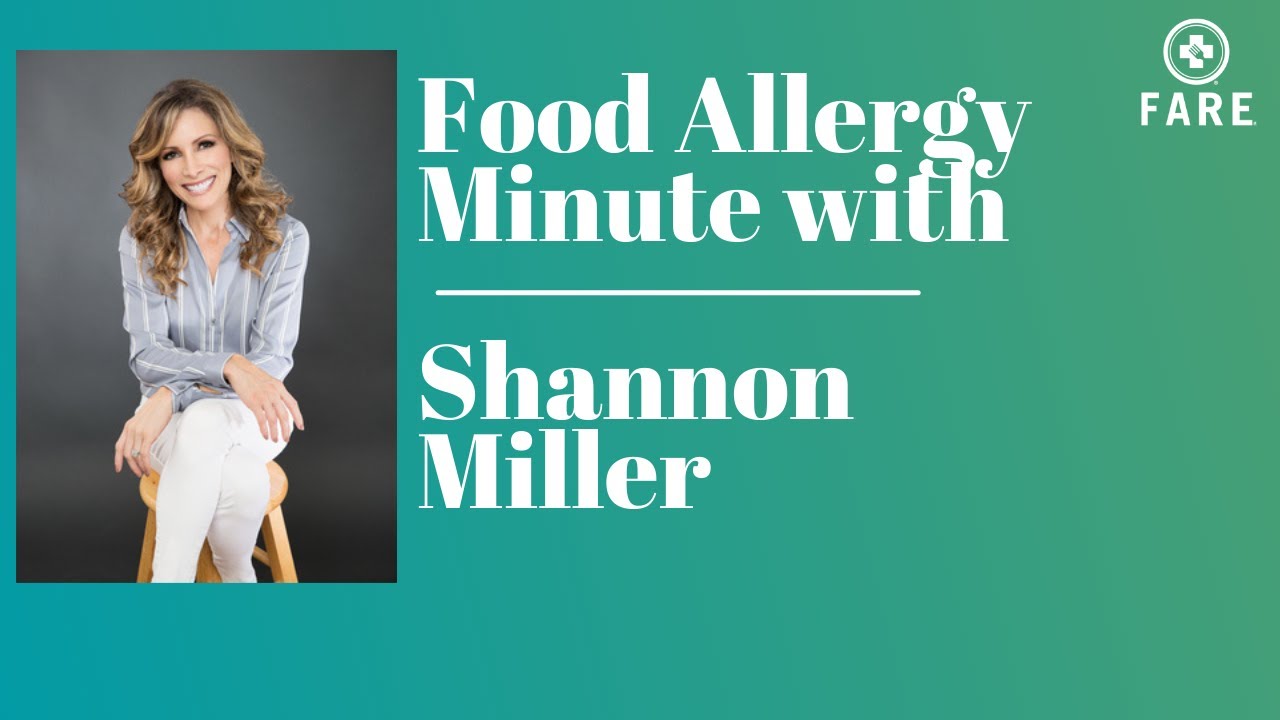 Epi Auto-Injector Safety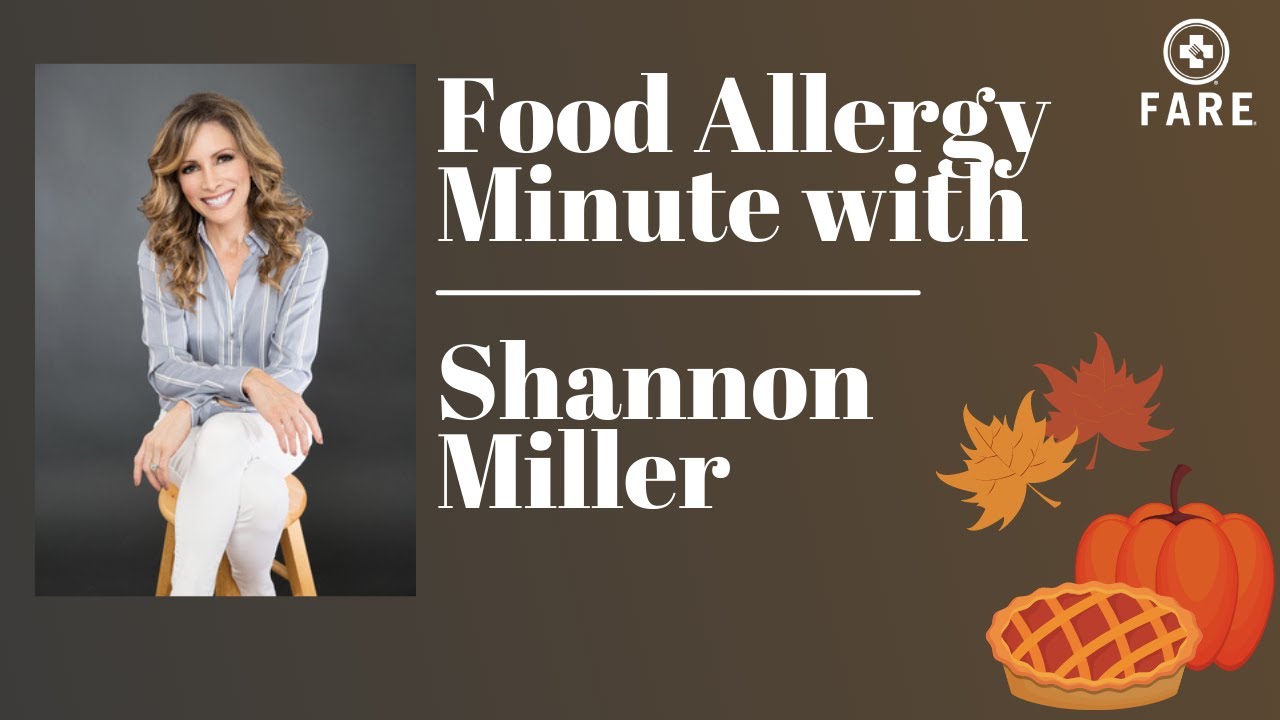 Thanksgiving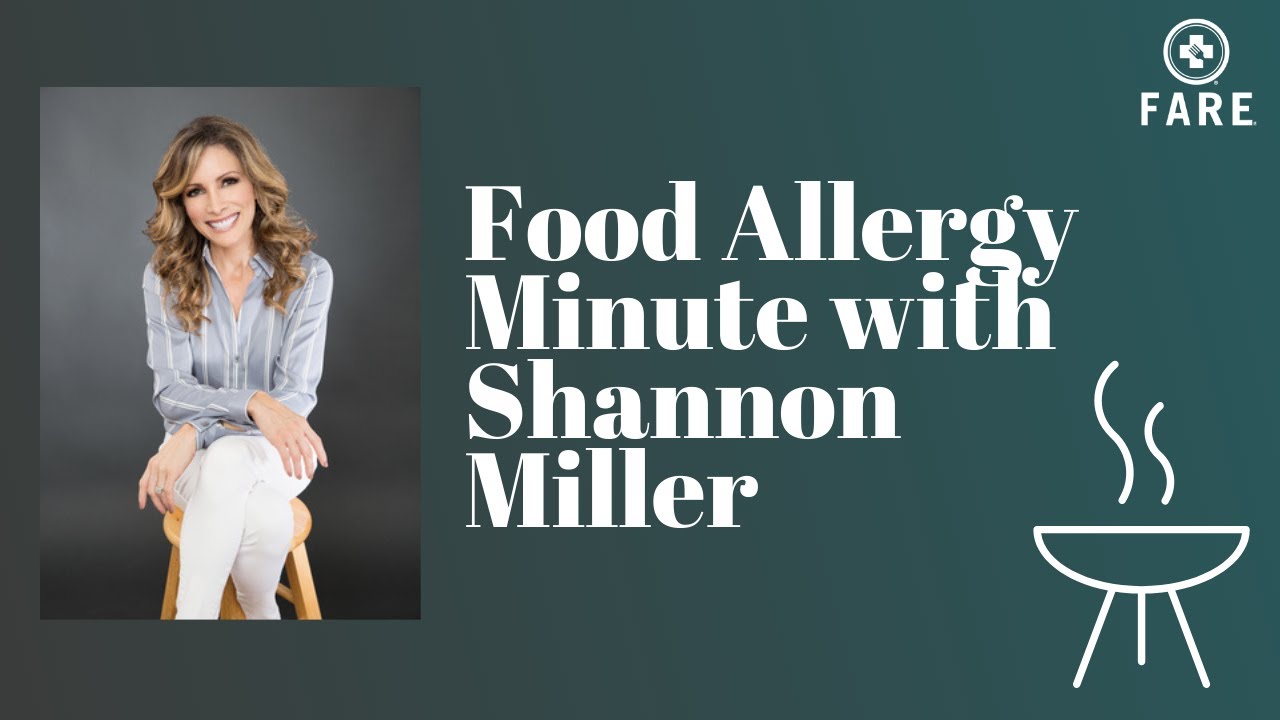 It's Time to Tailgate!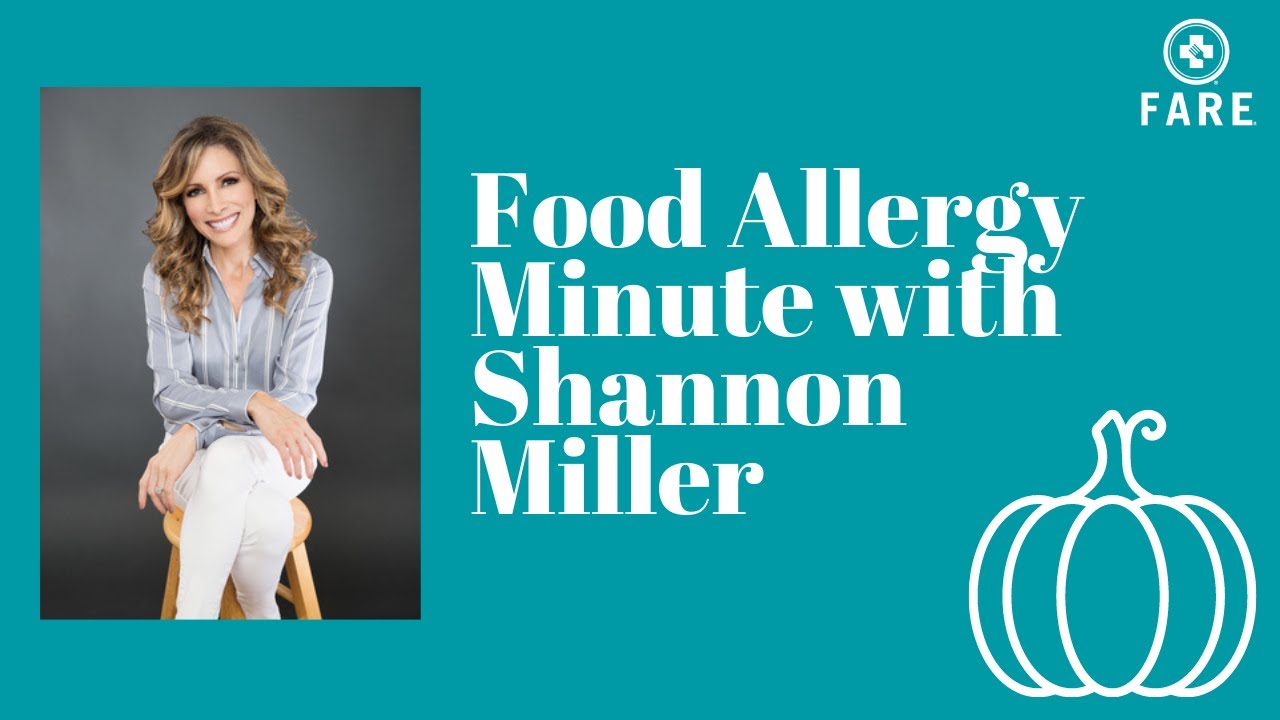 Get Ready for Halloween!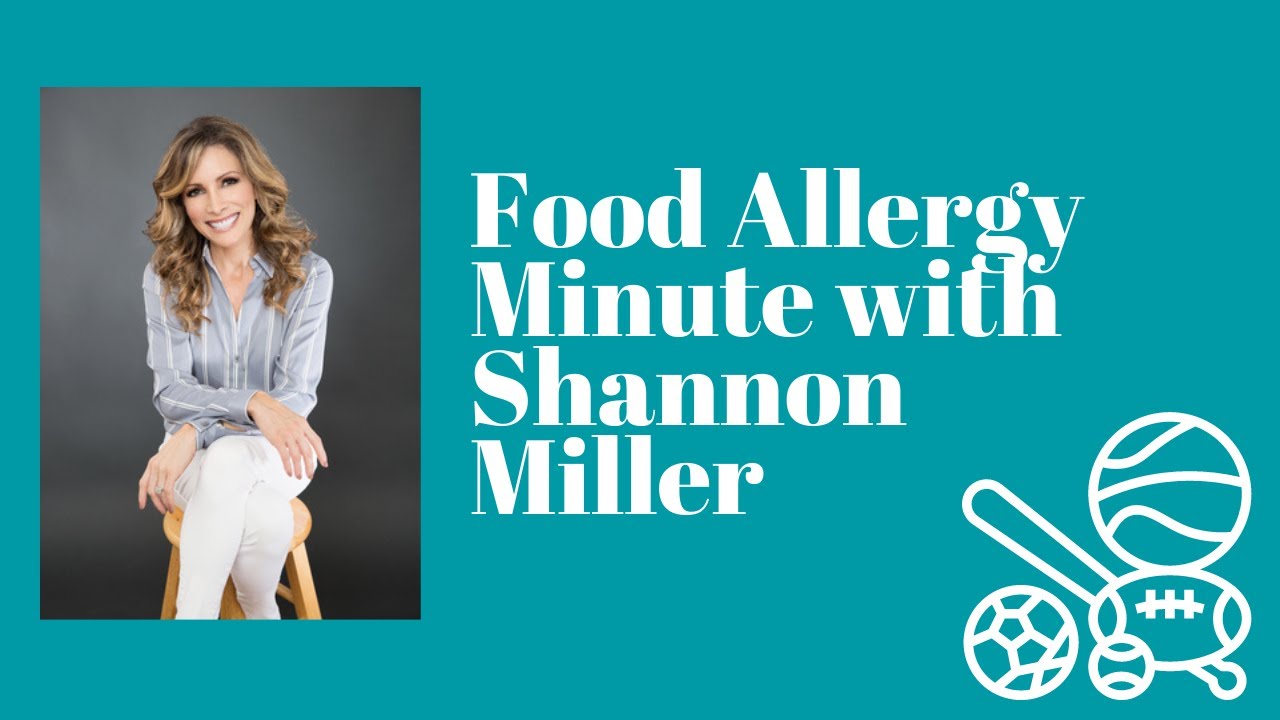 Attending Sports Events with Food Allergies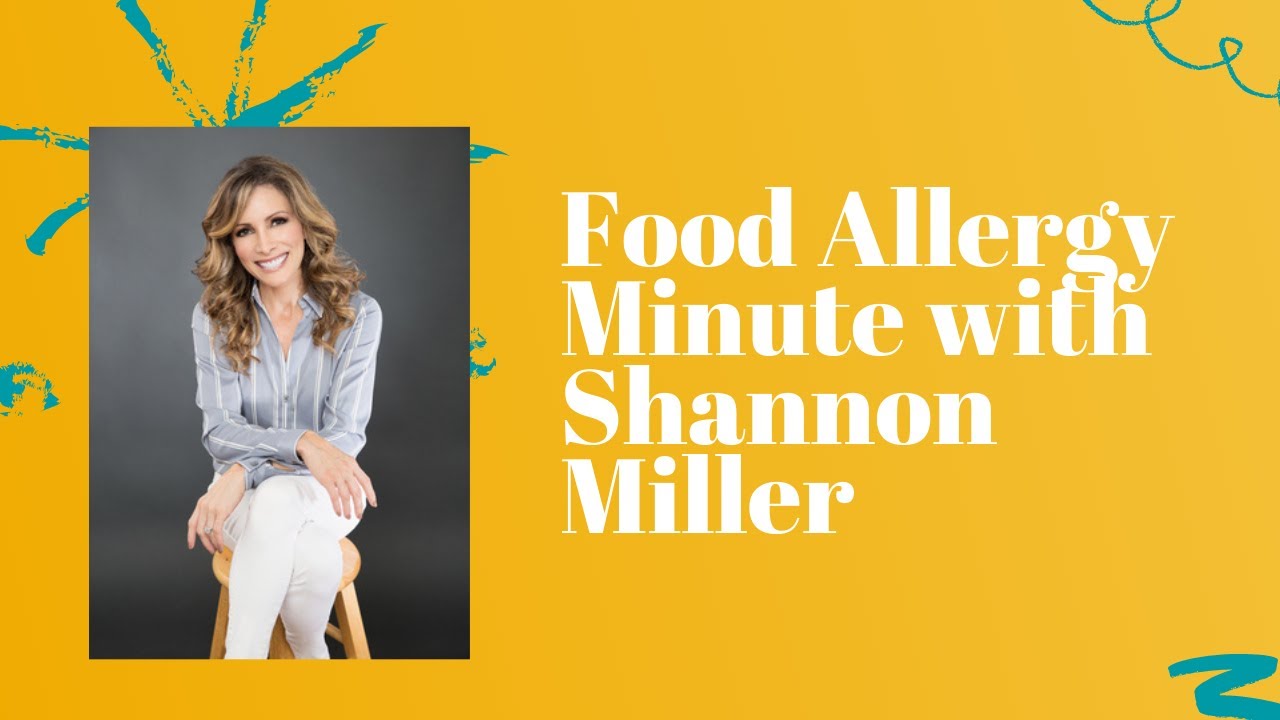 Thanking our Doctors & Nurses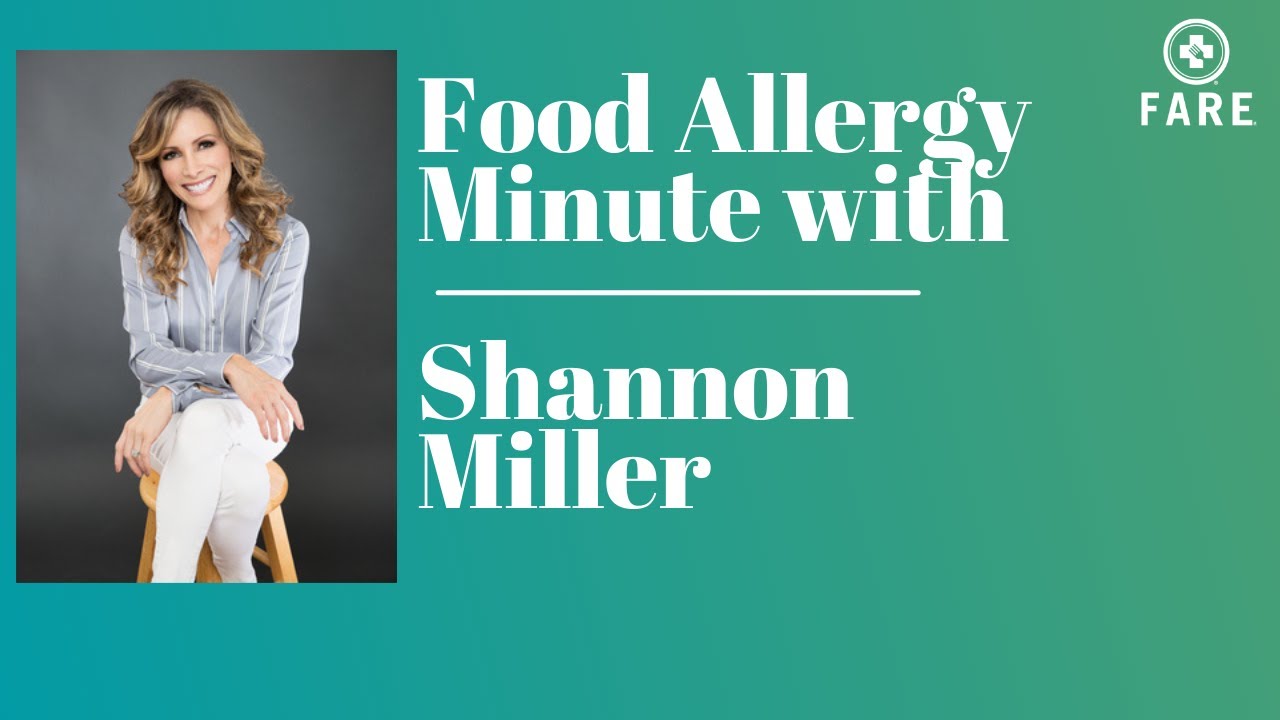 Understanding a Sesame Allergy
In the Kitchen with Dr. Reneé and Chef Alycia
Dr. Reneé and Chef Alycia are here to show you that food-allergy-friendly foods can and should be as delicious as they are safe to eat!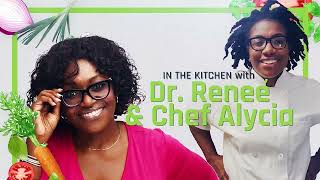 Pancakes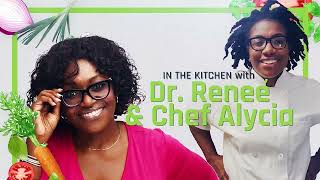 Dairy-Free Ice Cream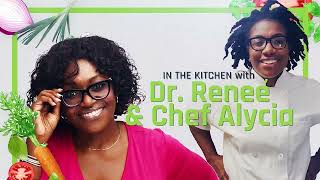 French Toast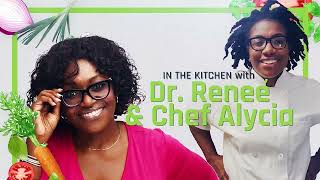 Chocolate-Free Brownies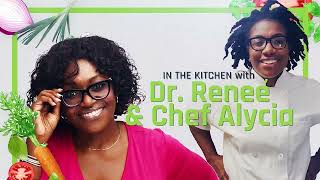 Potato Salad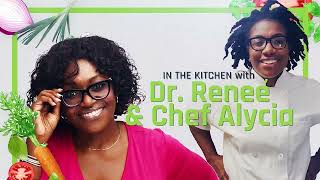 Chicken & Sausage Gumbo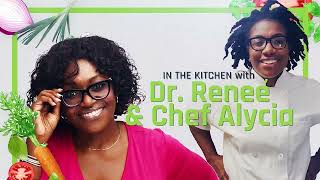 Gluten-Free Birthday Cake
Take Action!
Host of Take Action! food allergy mother and advocate, Hillary Carter, brings people from all walks of life to the table to talk about how food allergies have impacted their lives and how they're taking action to make the community a better place.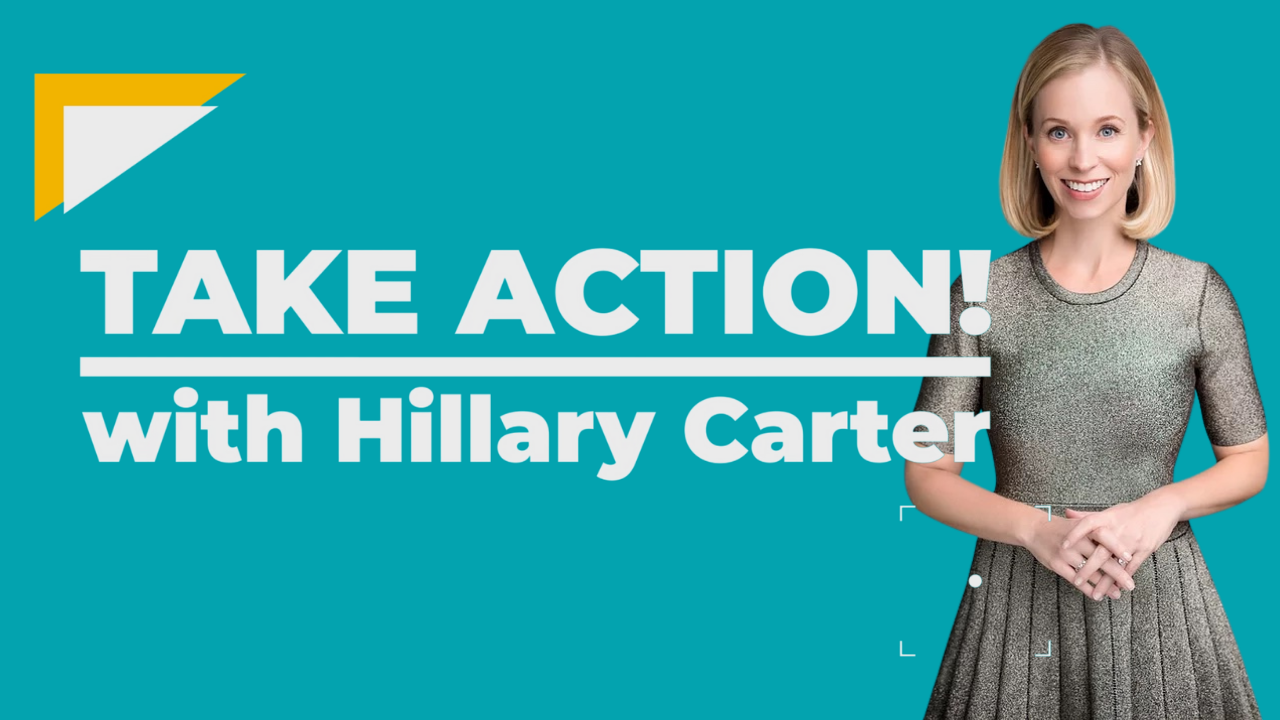 A Conversation with Kyle Dine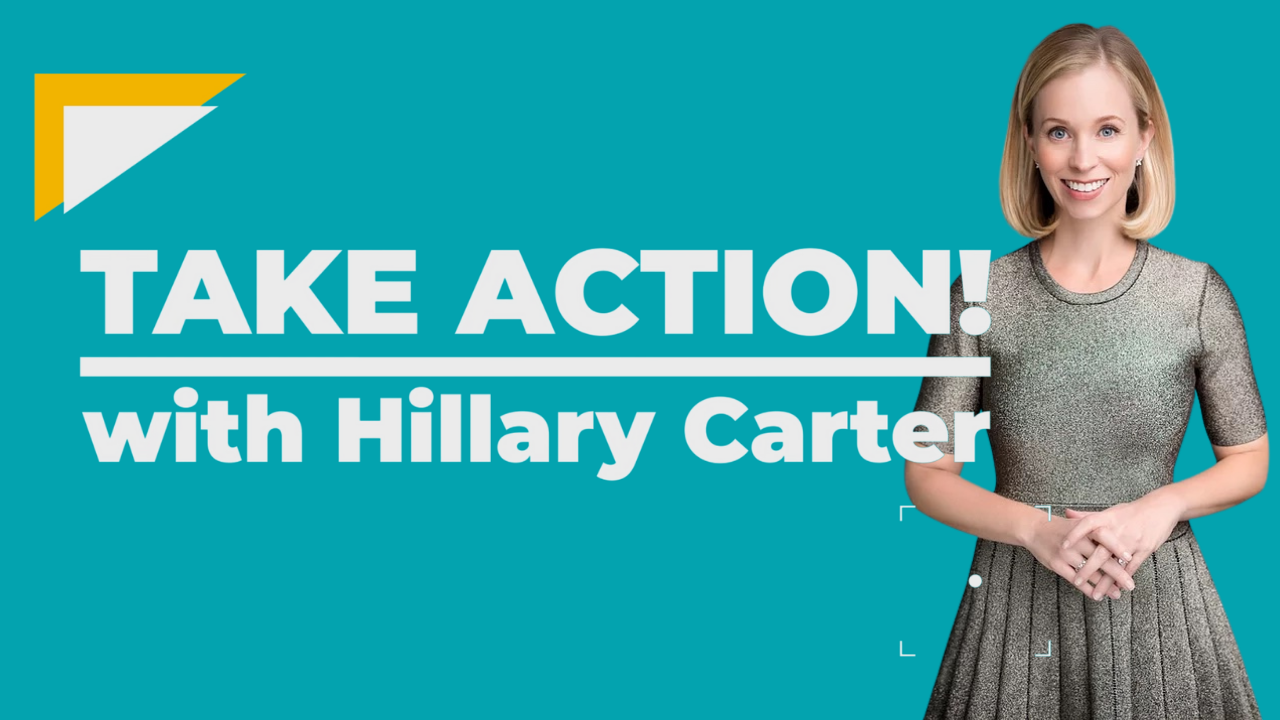 Take Action! Food Allergy Advocate Thomas Silvera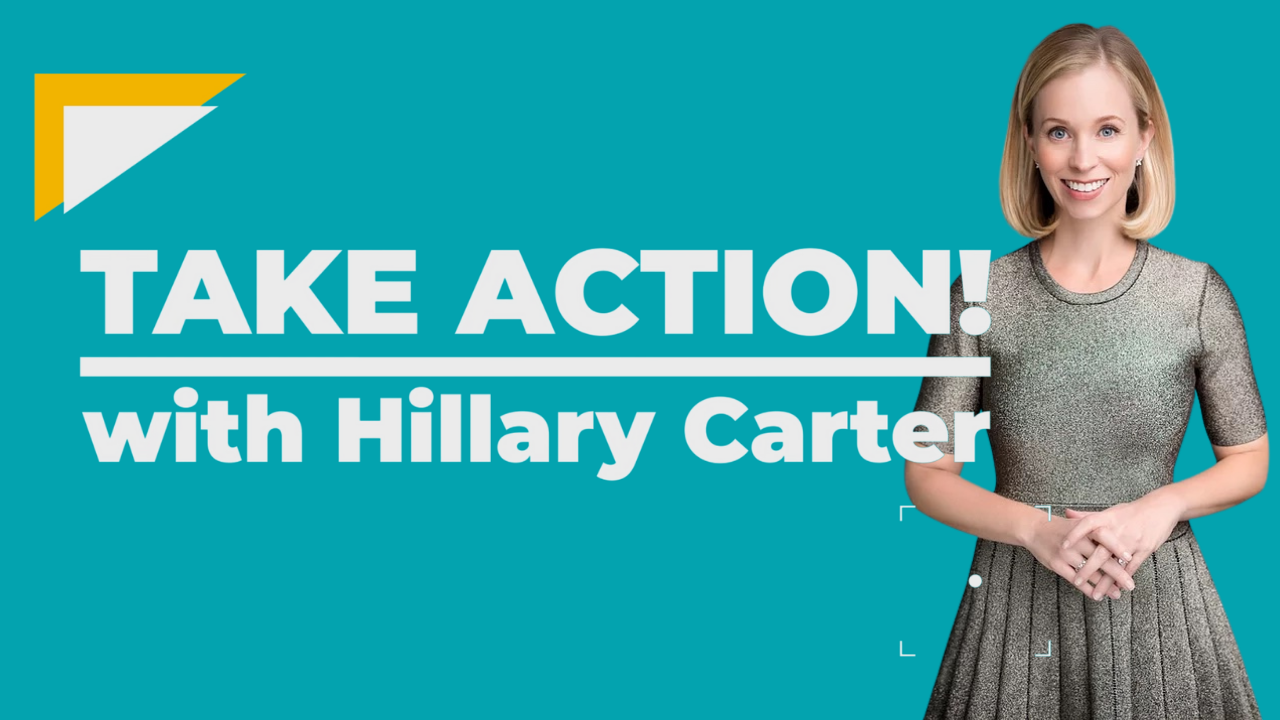 A Conversation with Jackie Ourman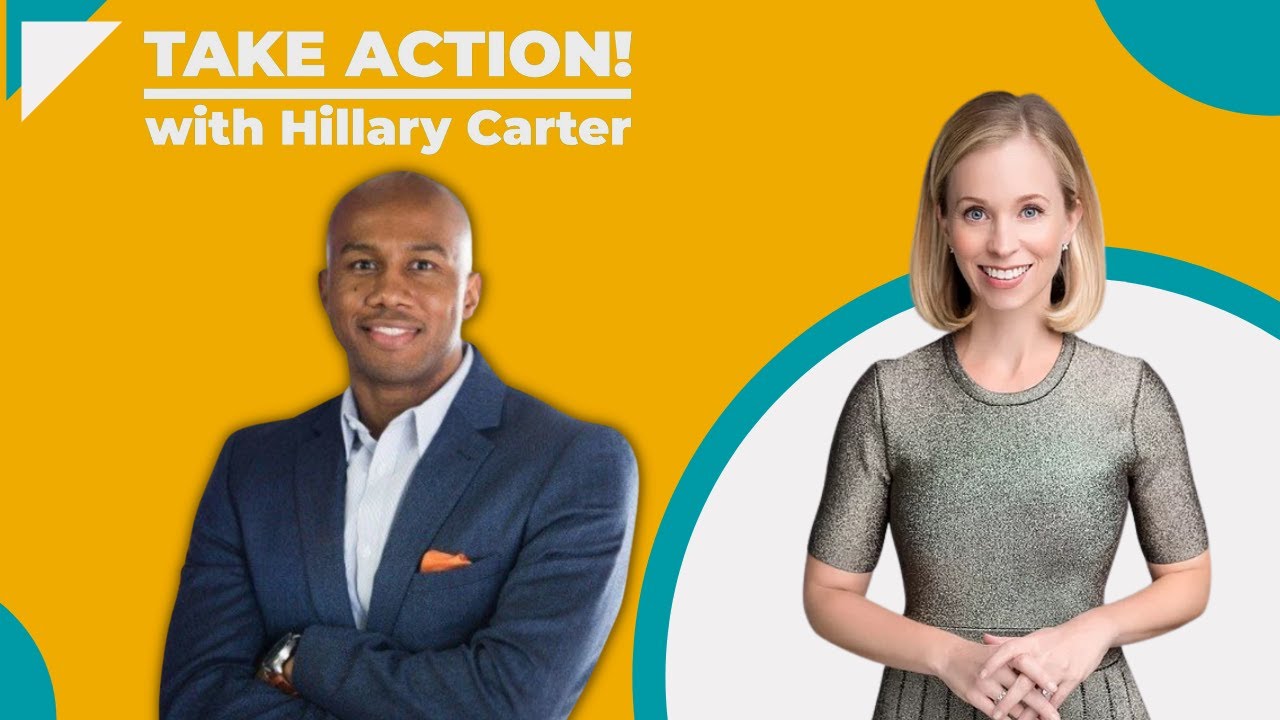 A Conversation with Javier Evelyn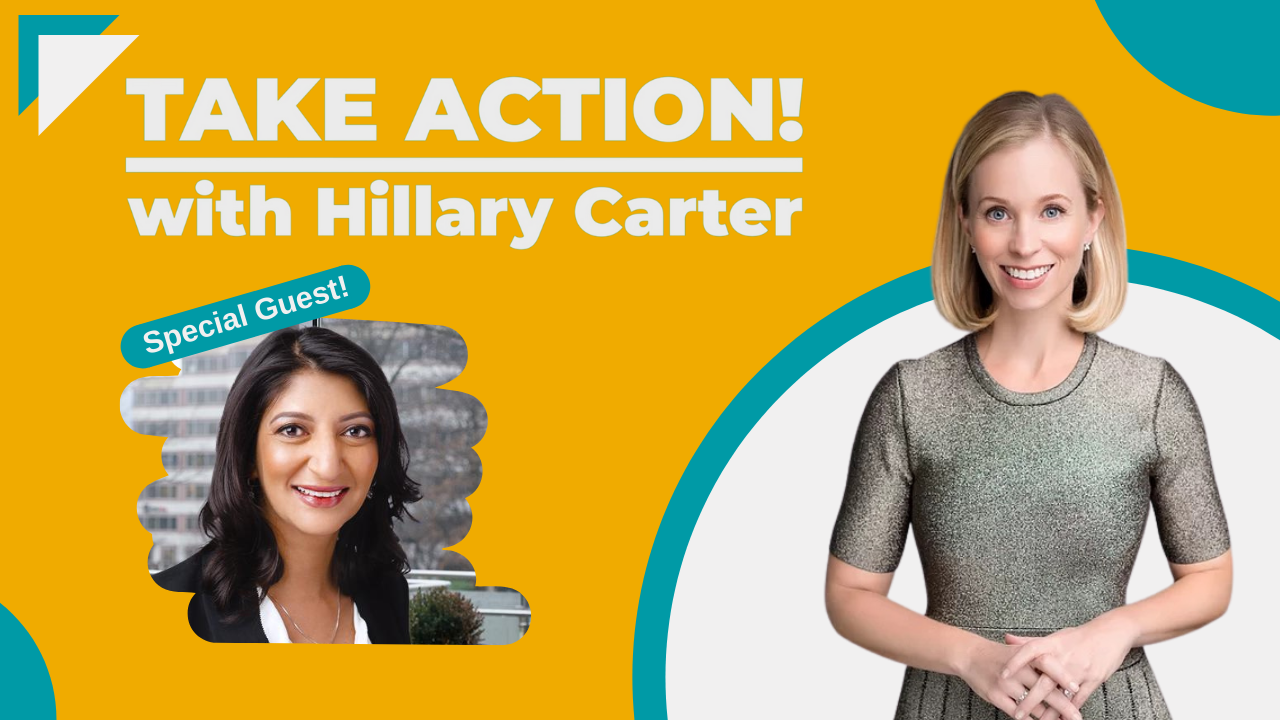 A Conversation with Dr. Ruchi Gupta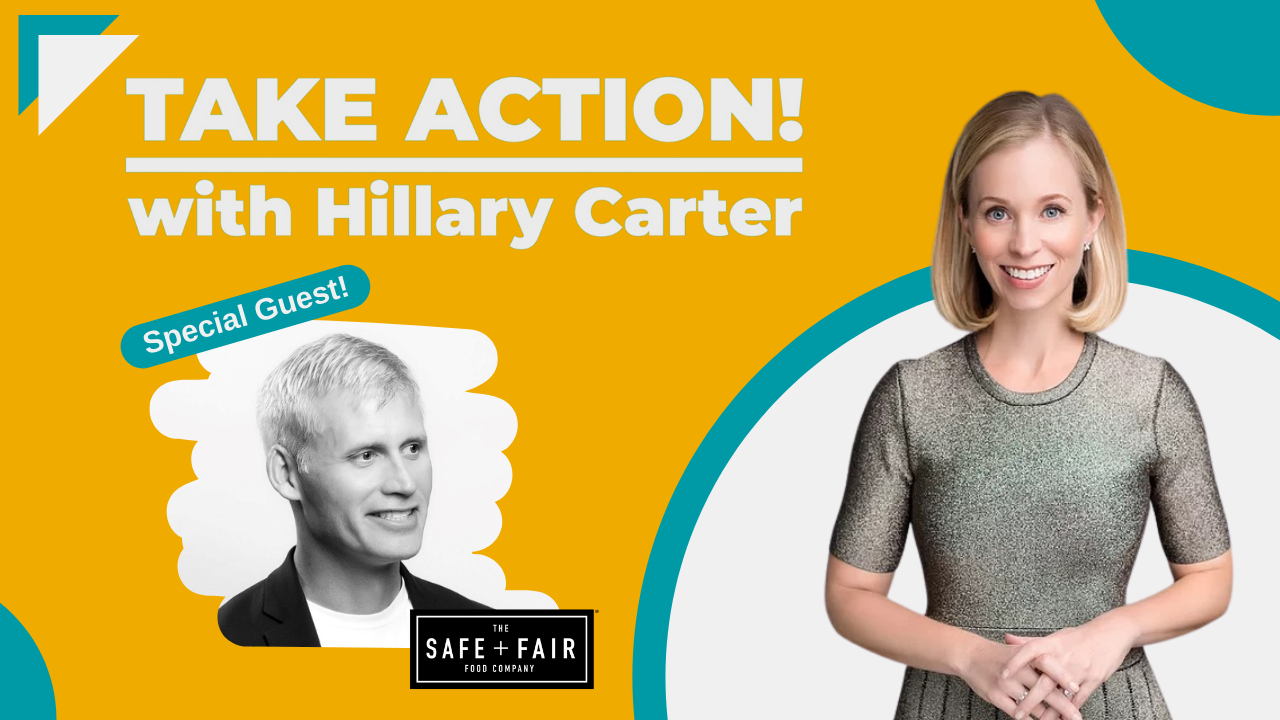 Take Action! Featuring Will Holsworth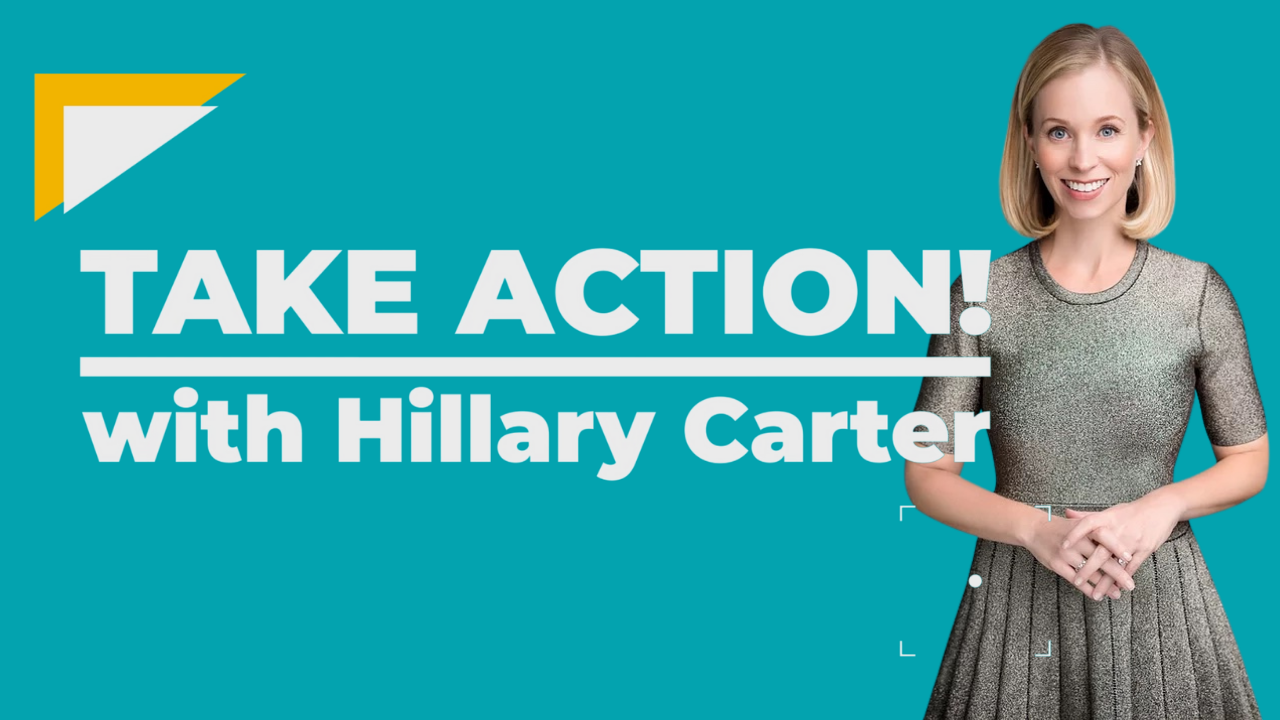 Building a Food Allergy Community of Inclusion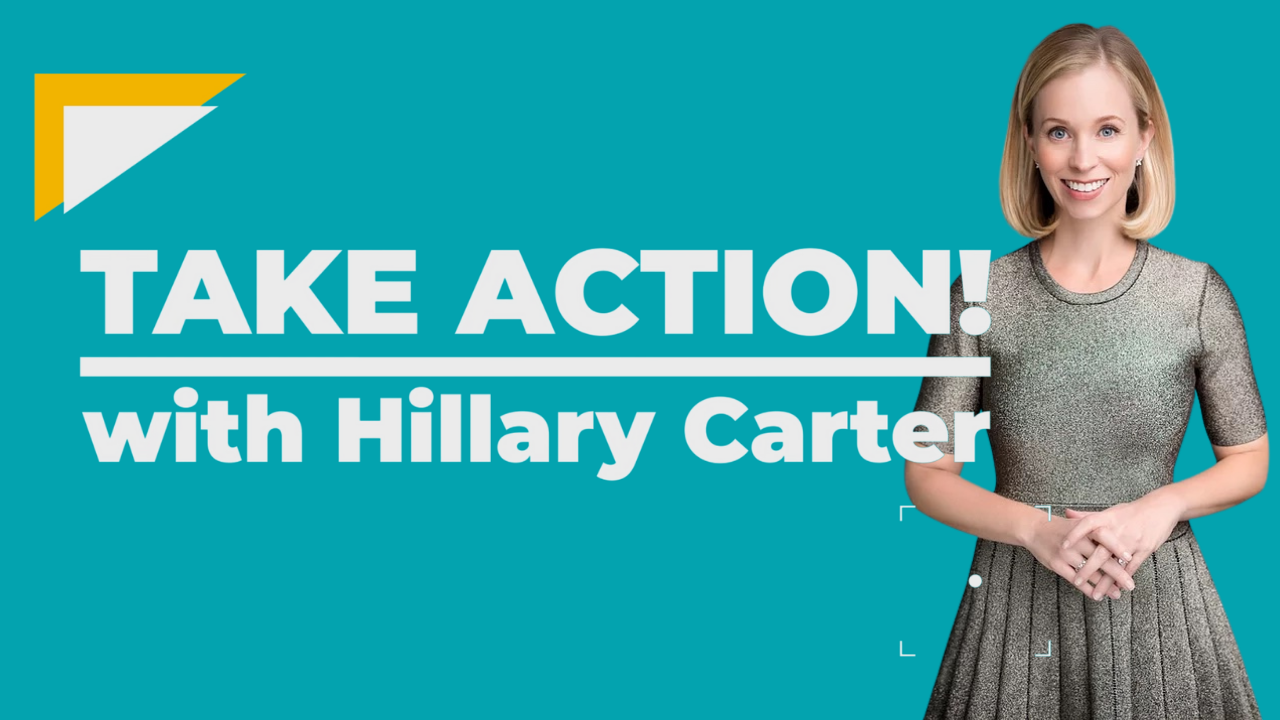 A Candid Conversations with a Food Allergy Mom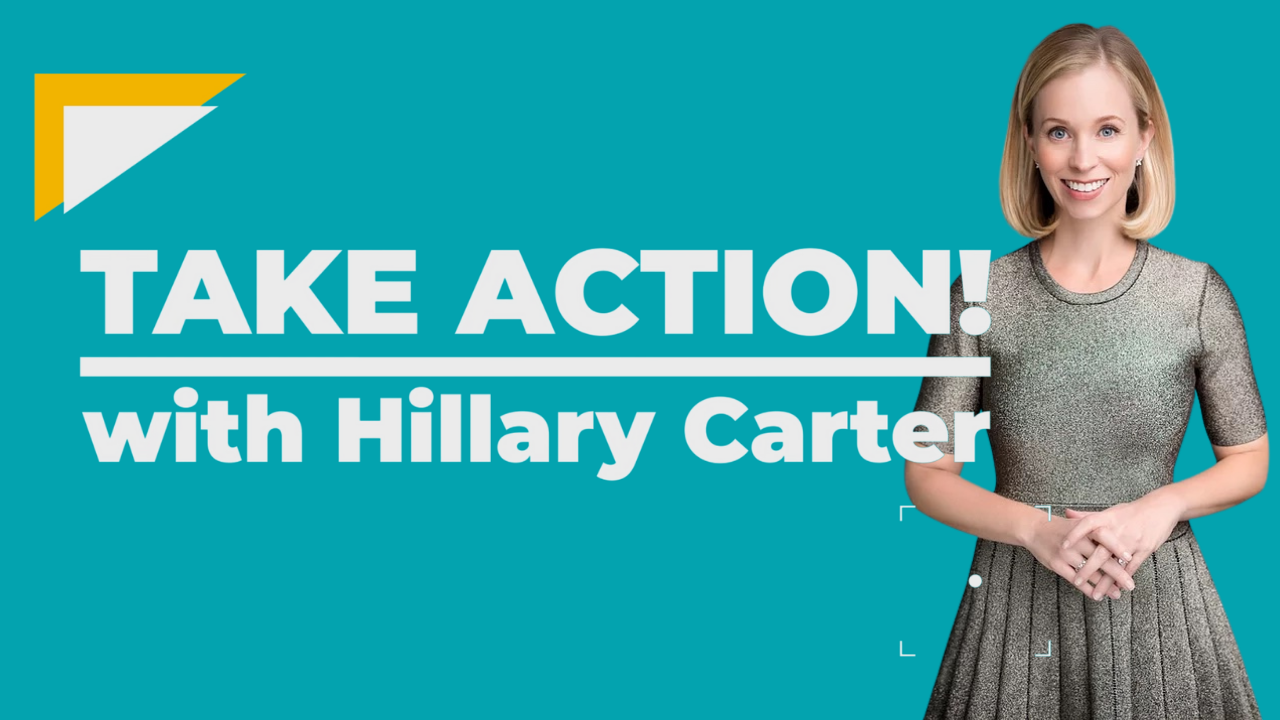 A Conversation with Debbie Taback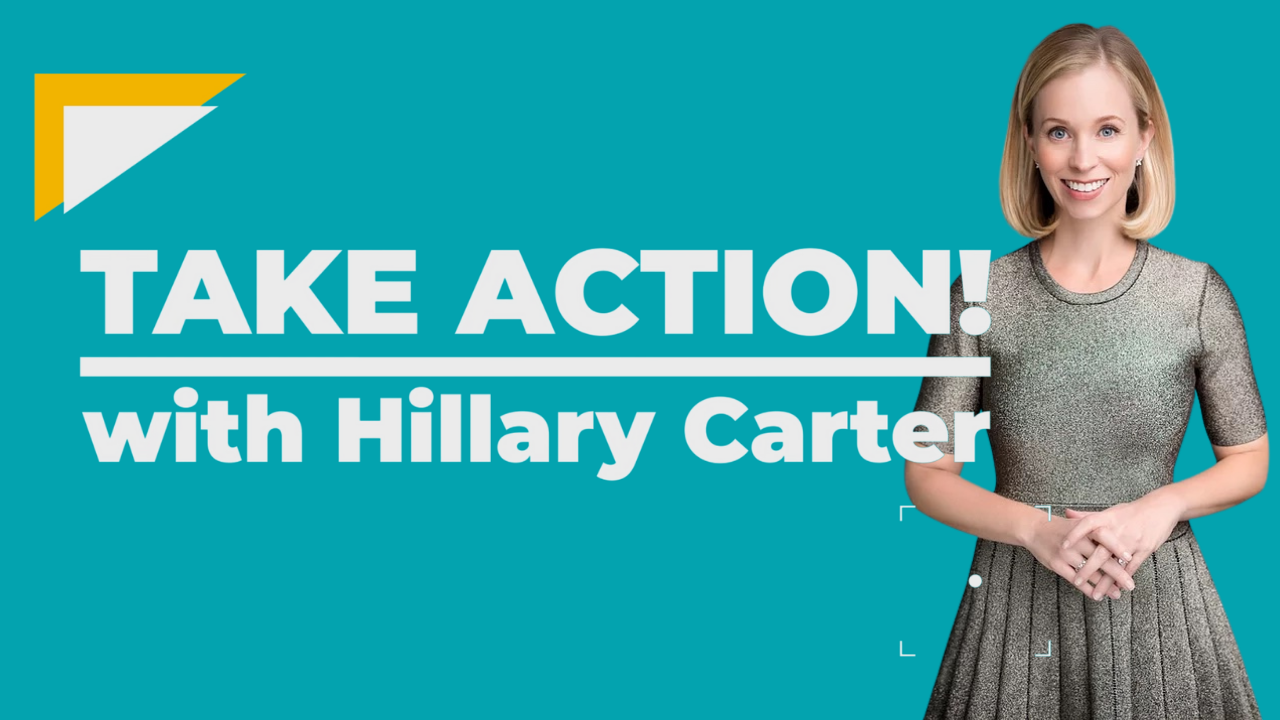 A Conversation with Dr. Gary Soffer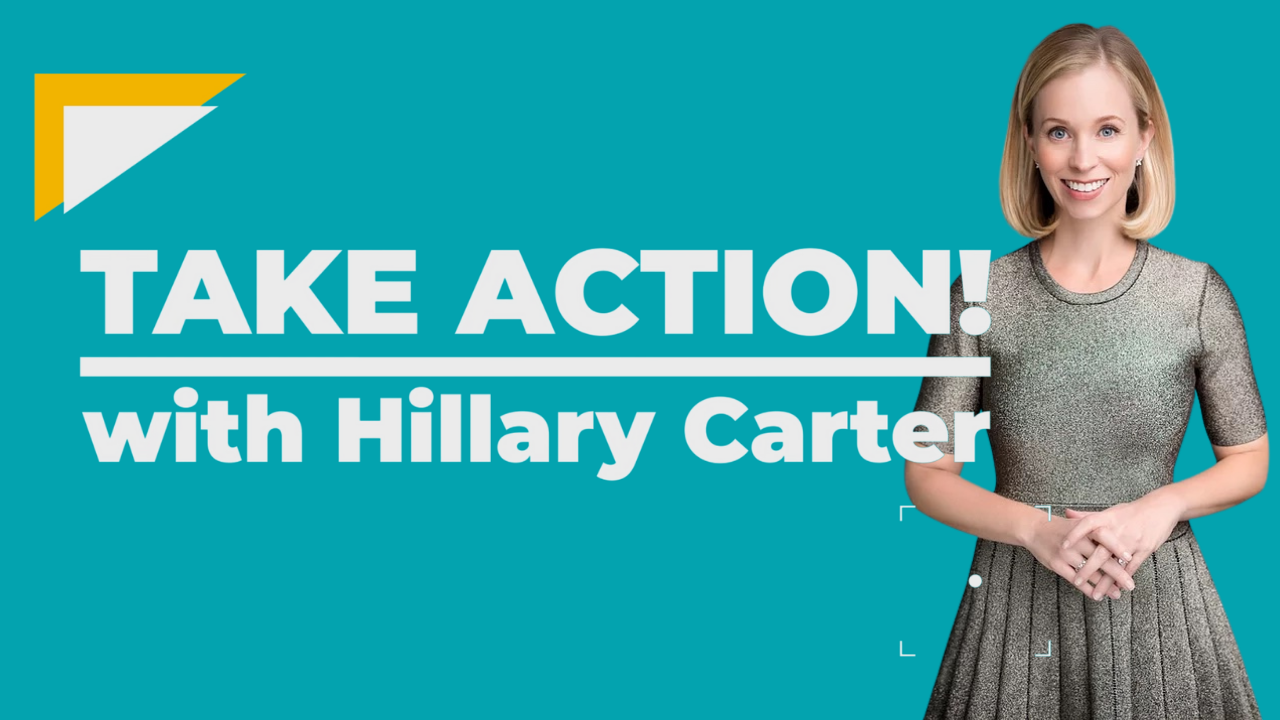 The Ever-Evolving Food Allergy Journey | A Conversation with Holly Bayardo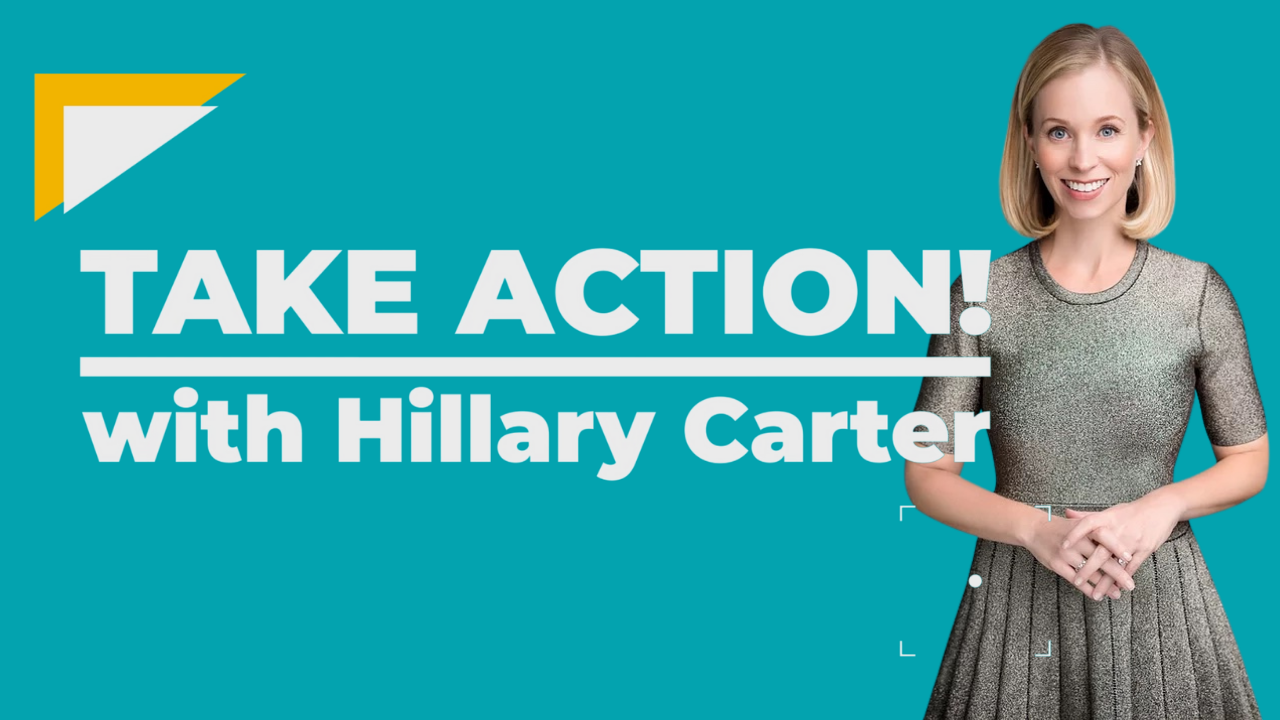 Film and Food Allergies | A Conversation with Kianna Dorsey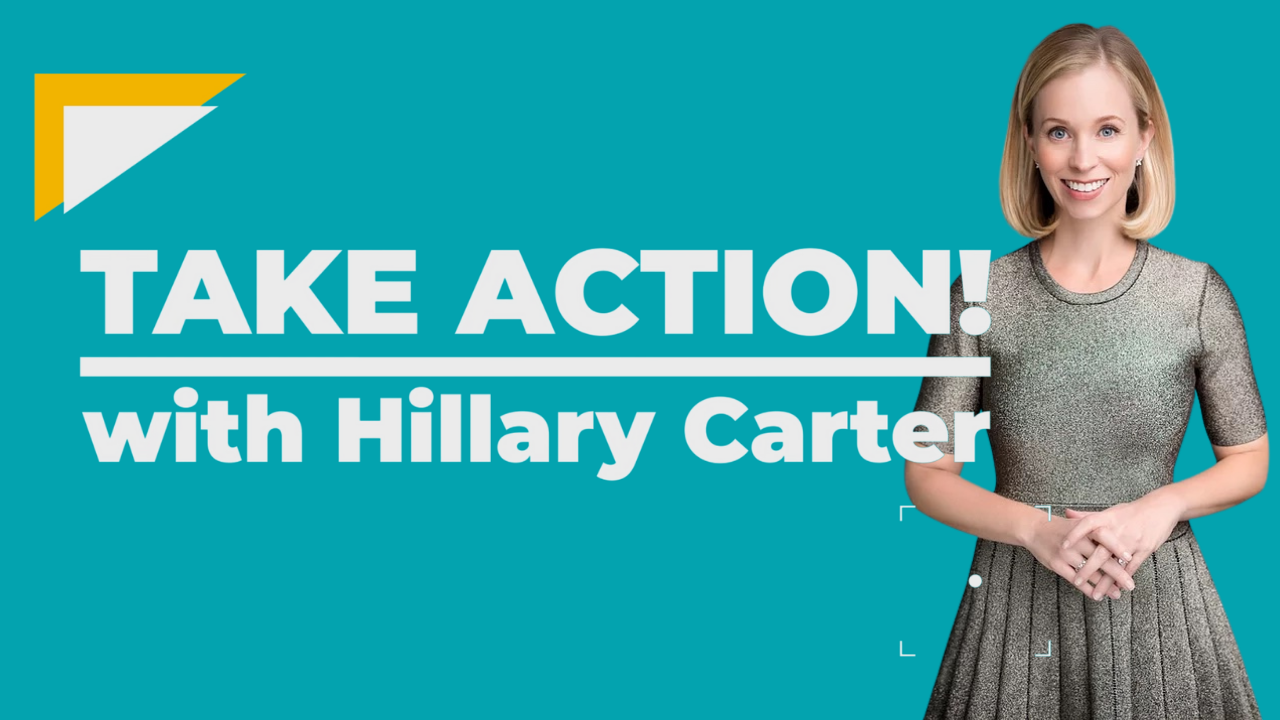 Take Action! featuring Food Allergy Mom and Travel Agent Pixie Lizzie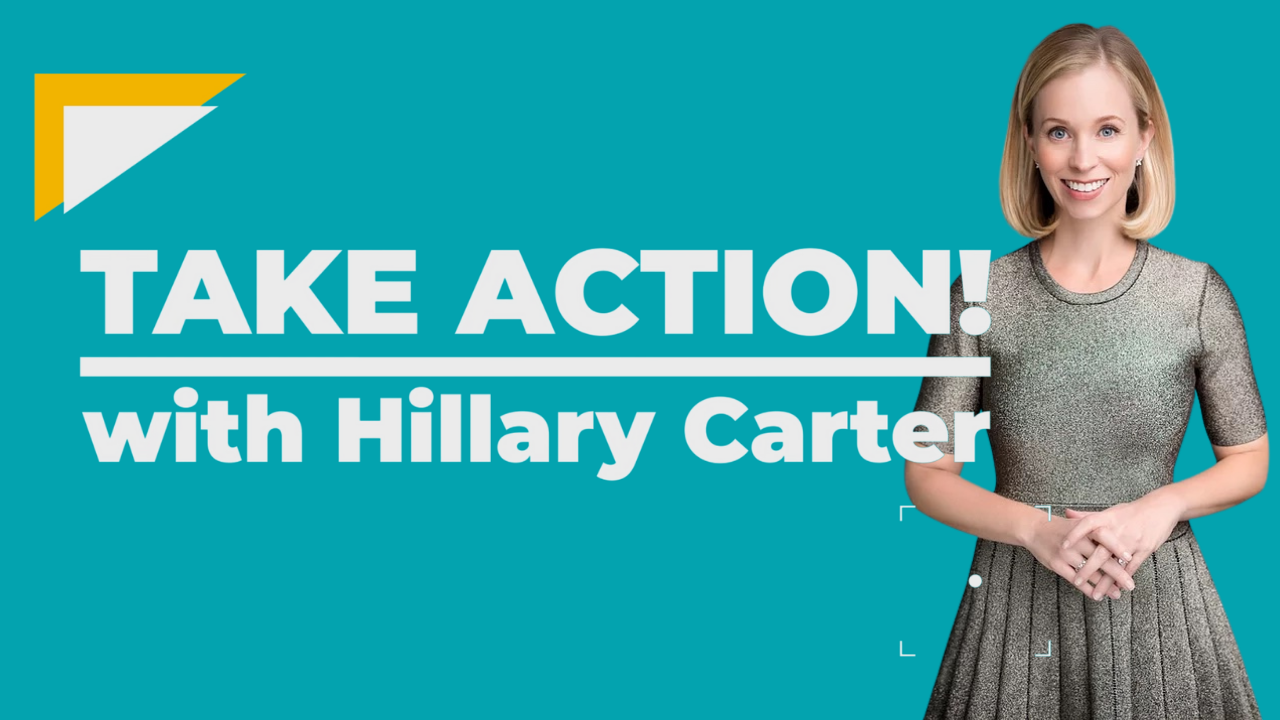 Take Action! featuring Food Allergy Mom & Advocate Heather Gass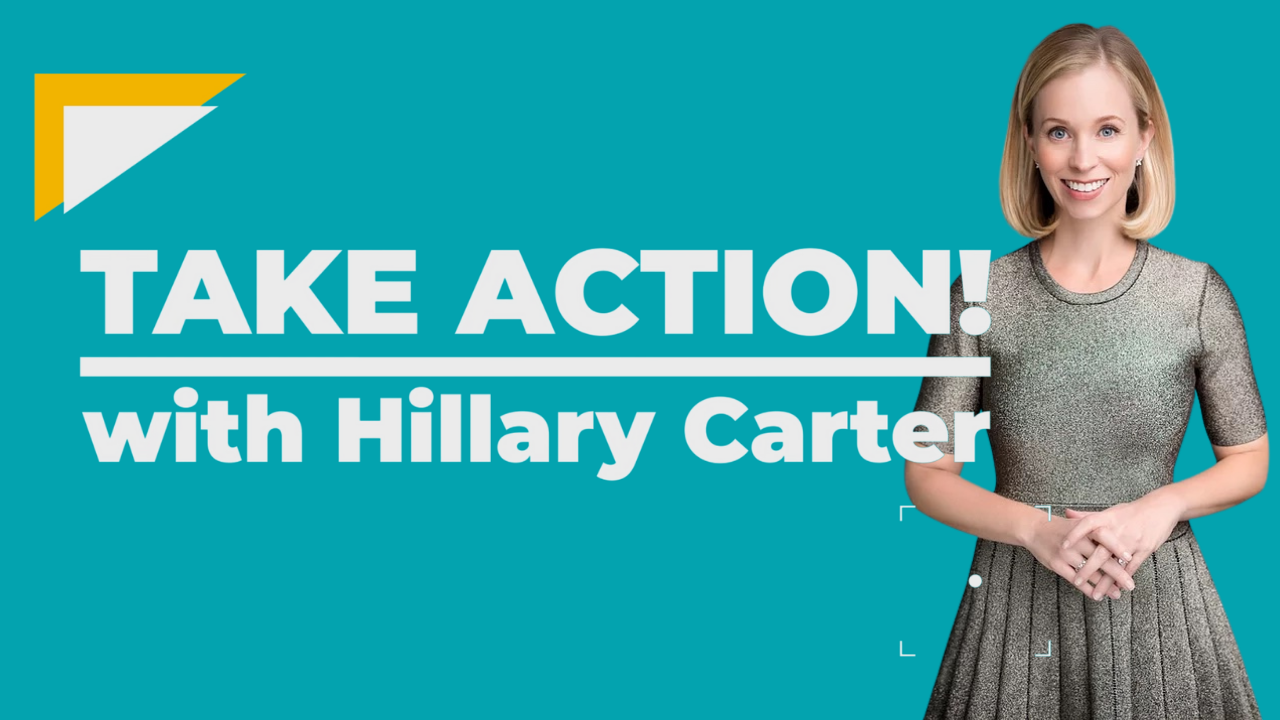 Take Action! featuring food allergy advocate Indrani Maitra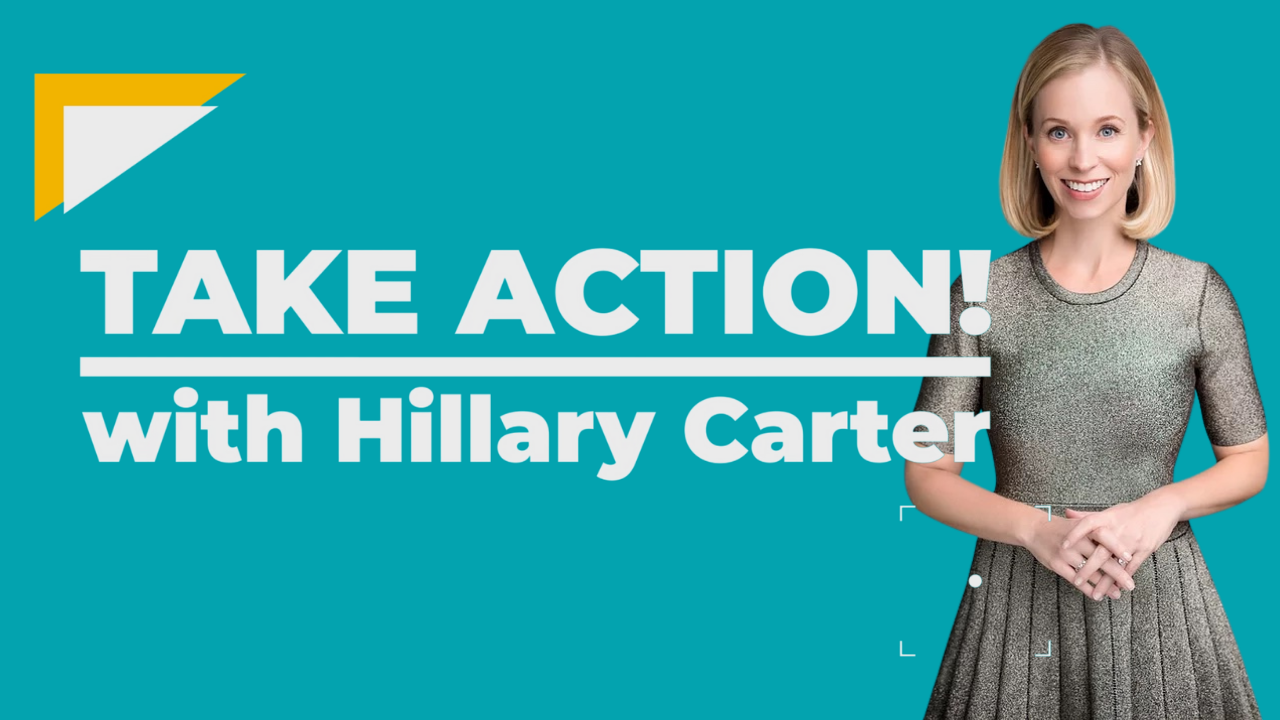 Take Action! featuring Megan Lavin aka AllergyAwesomeness
Our Family Recipes
Our Family Recipes explores the history behind each family-favorite dish, as well as the heartfelt stories that inspired the allergy-friendly way of cooking them.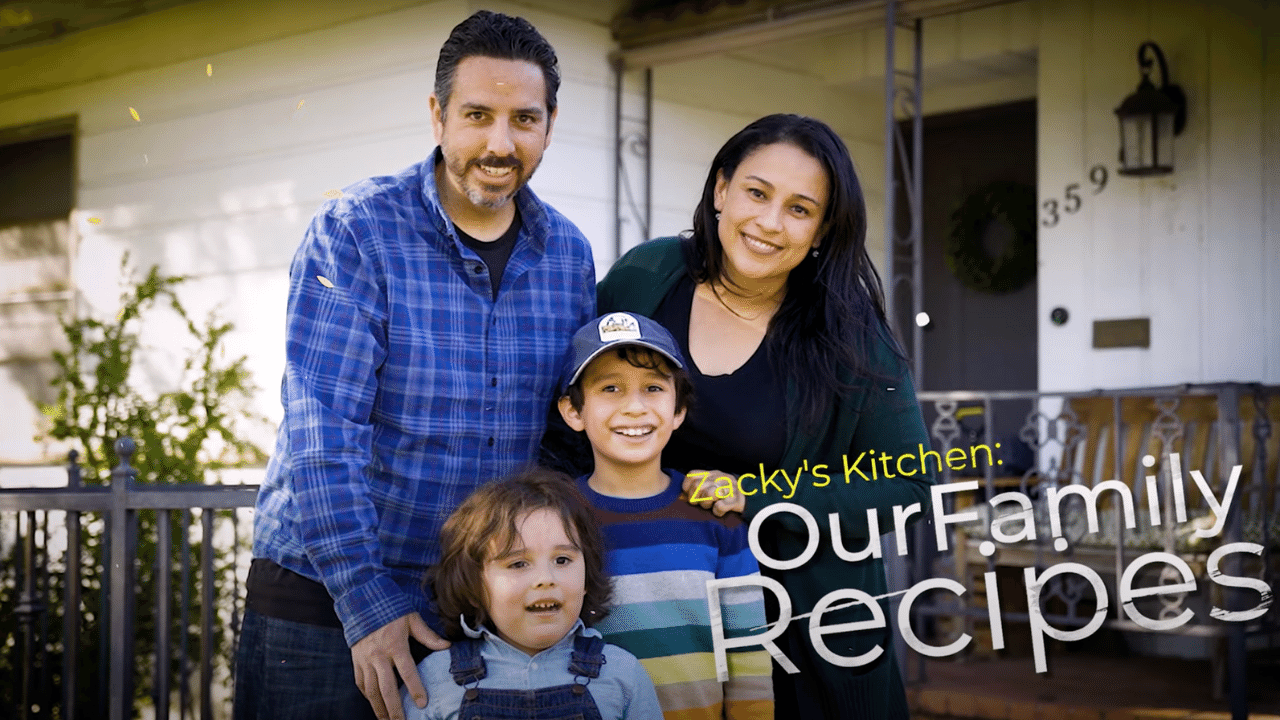 Horchata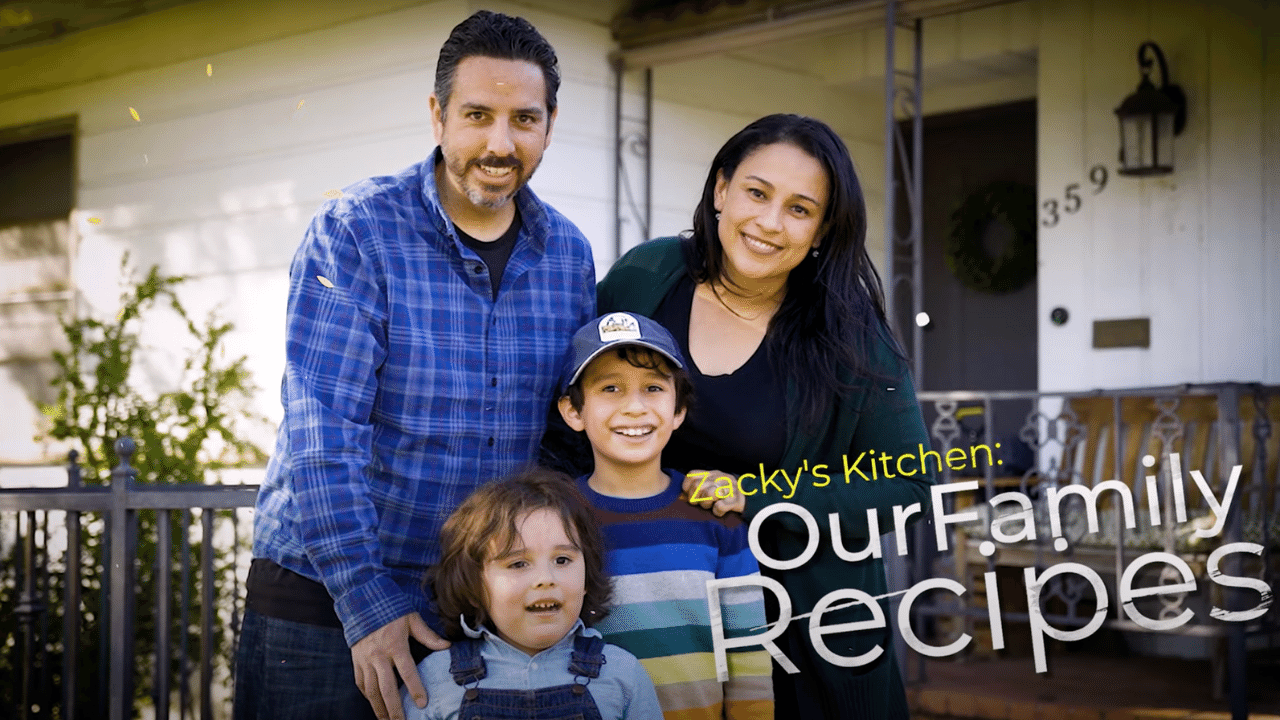 Salmon Taco Recipe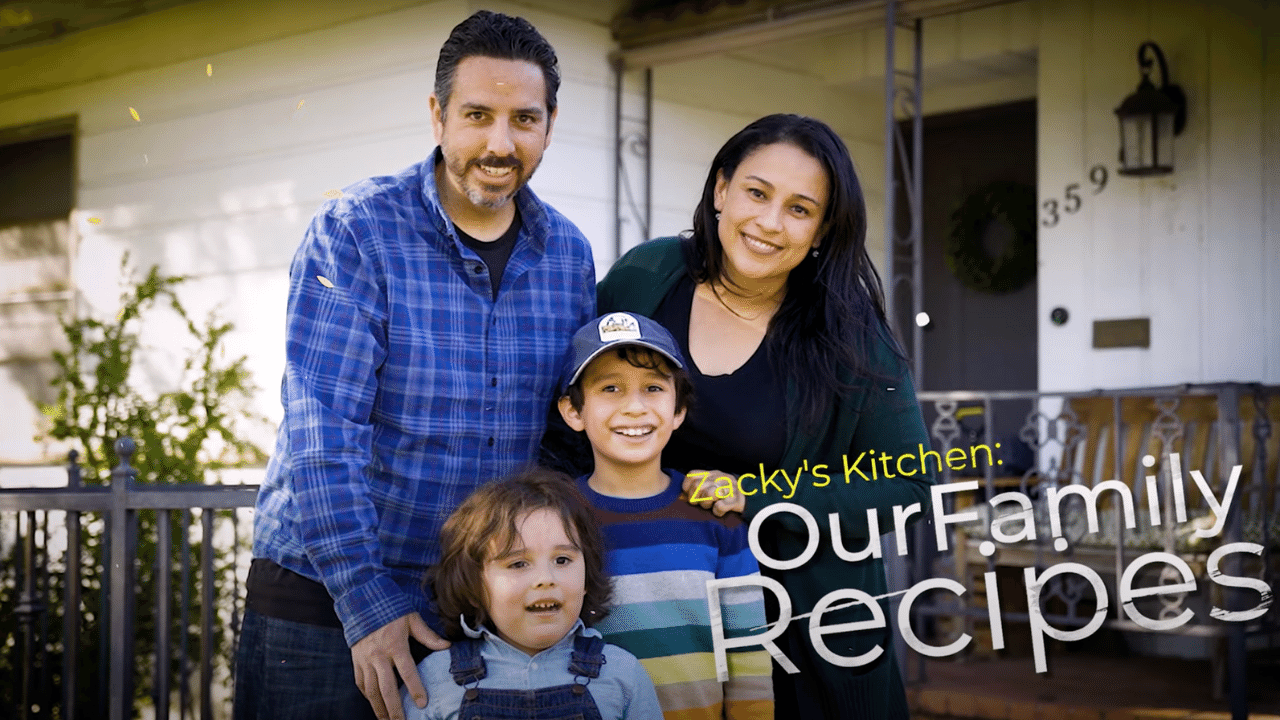 Salsa Verde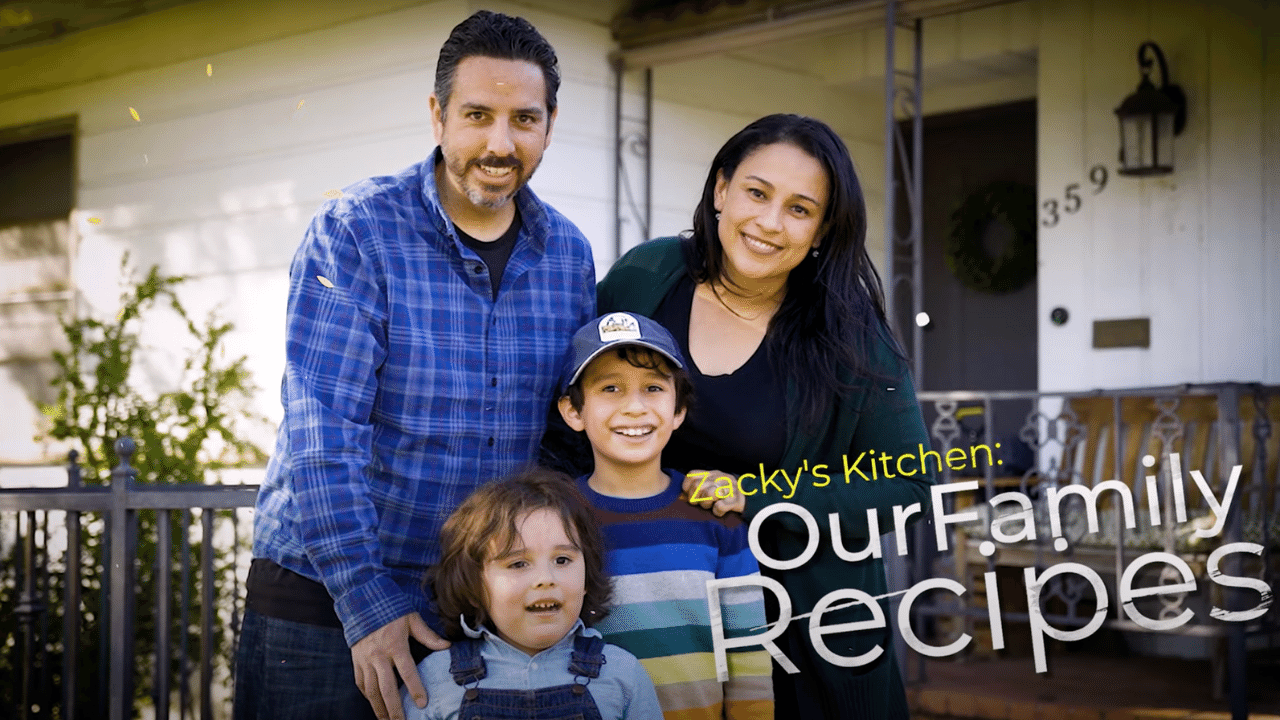 Albondigas
Piece of Cake with Sarah & Brooke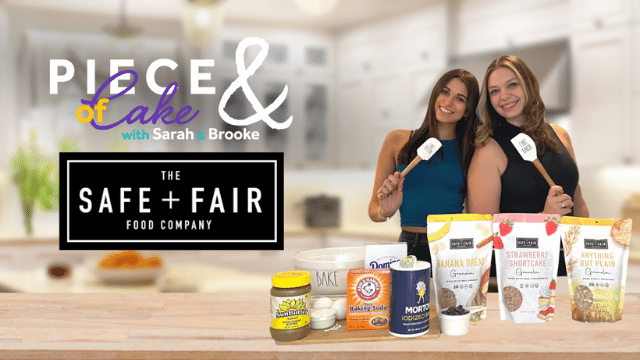 3 Ways to Eat Granola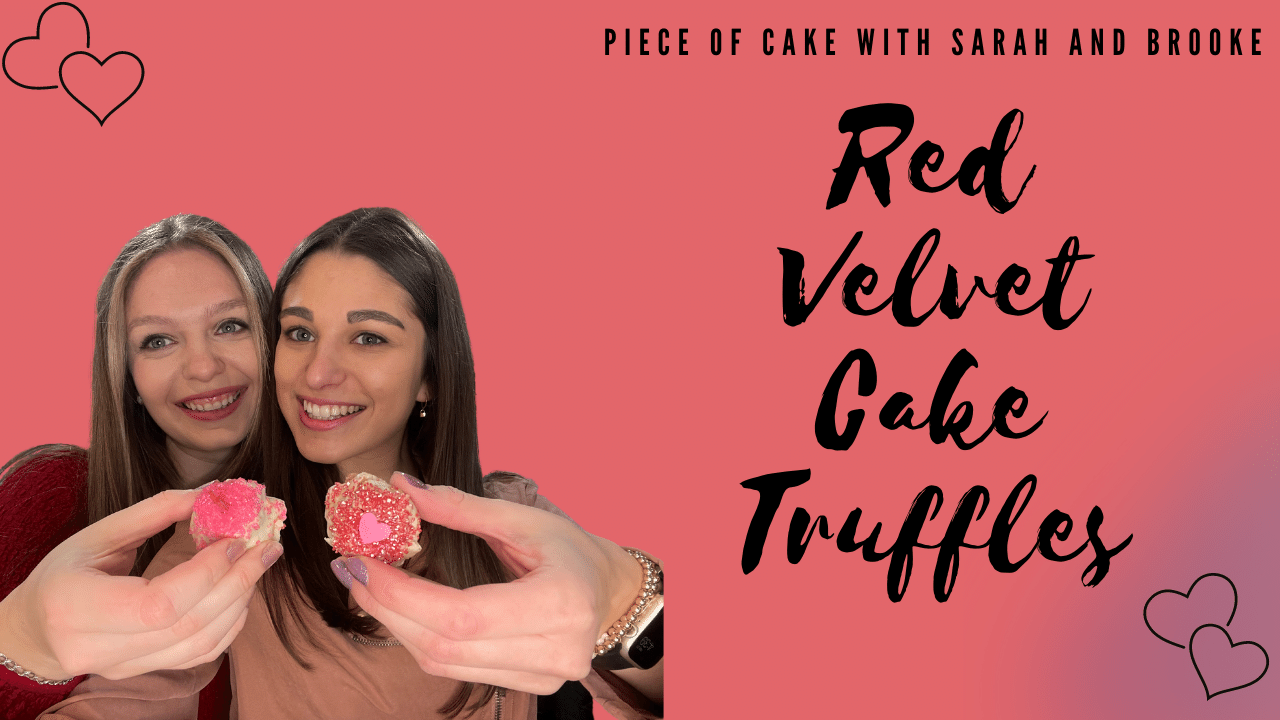 Red Velvet Cake Truffles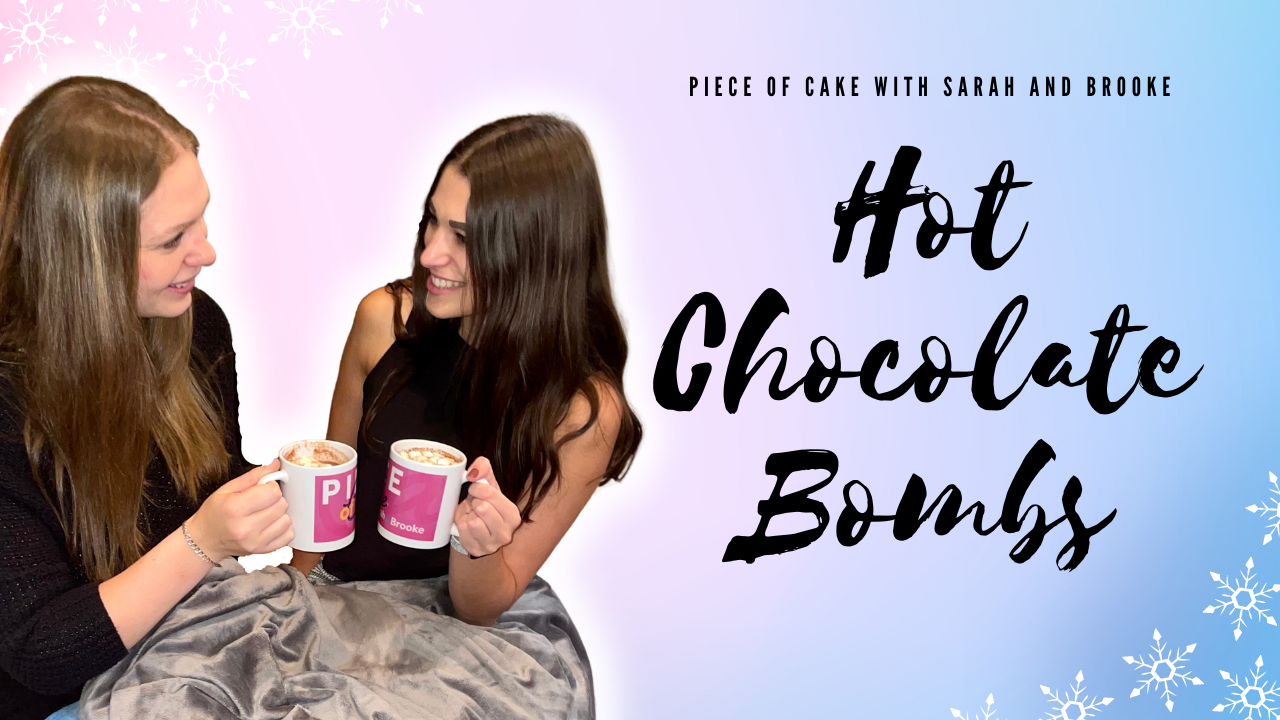 Hot Chocolate Bombs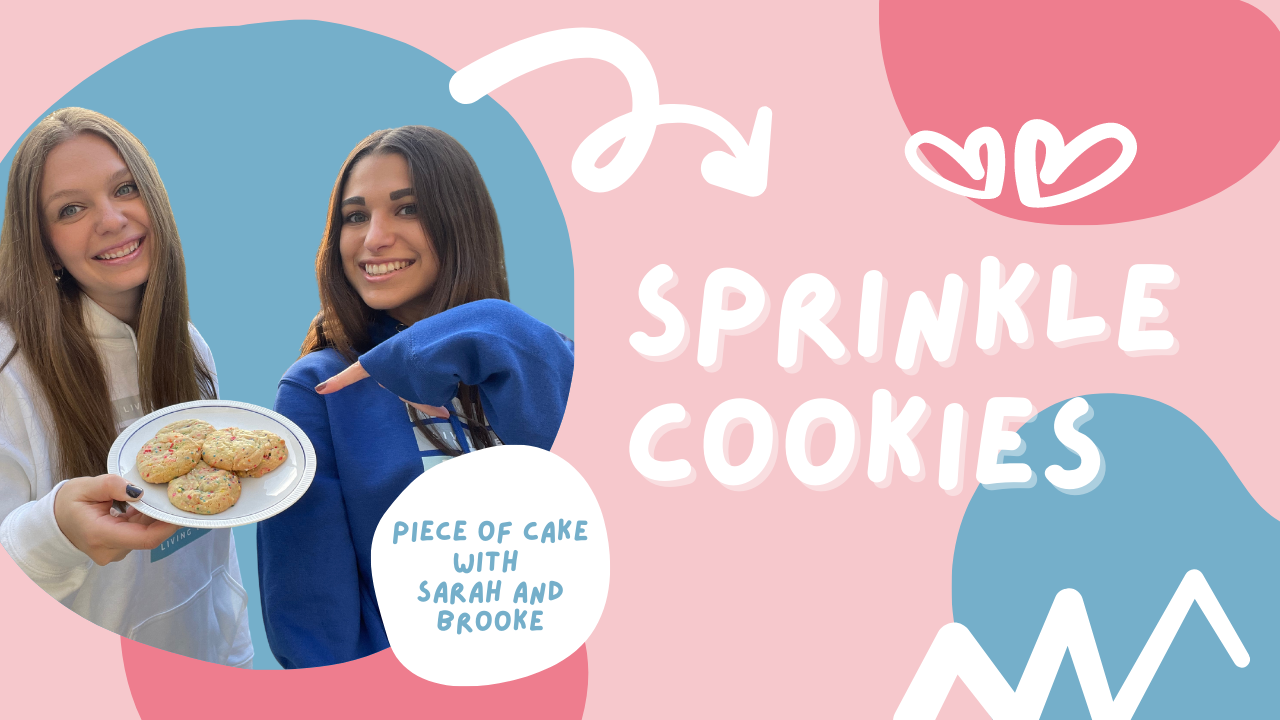 Sprinkle Cookies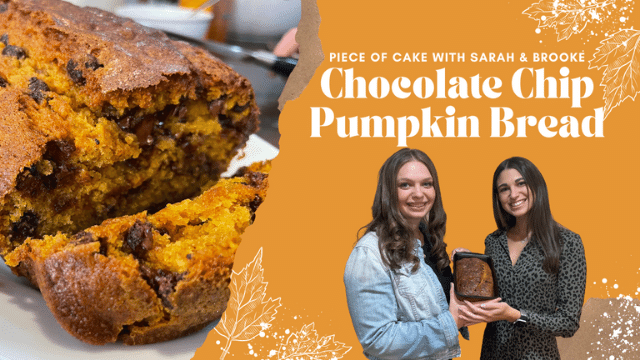 Chocolate Chip Pumpkin Bread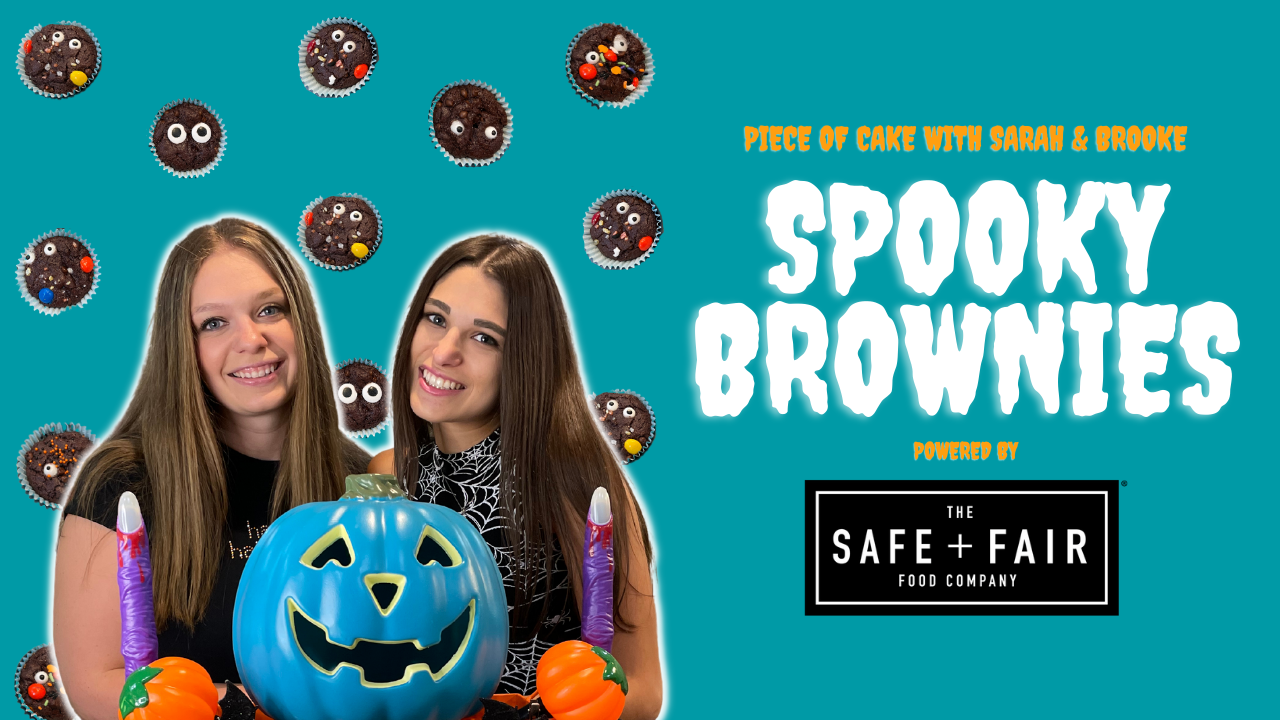 Spooky Brownies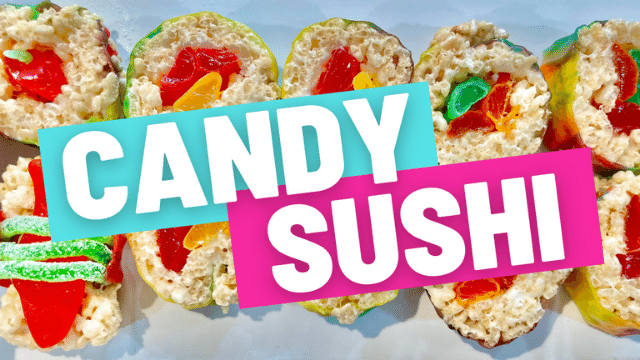 Candy Sushi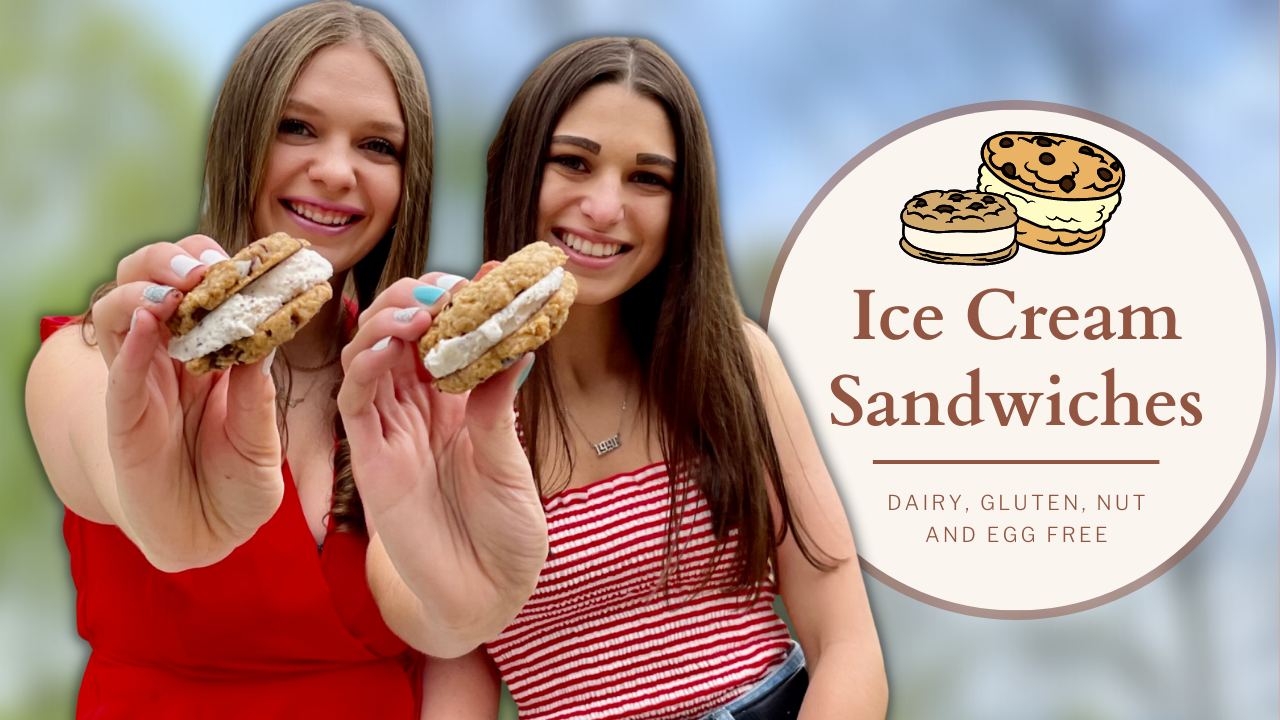 Ice Cream Sandwich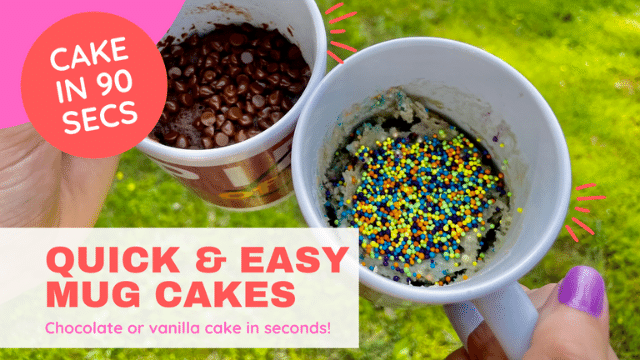 Mug Cake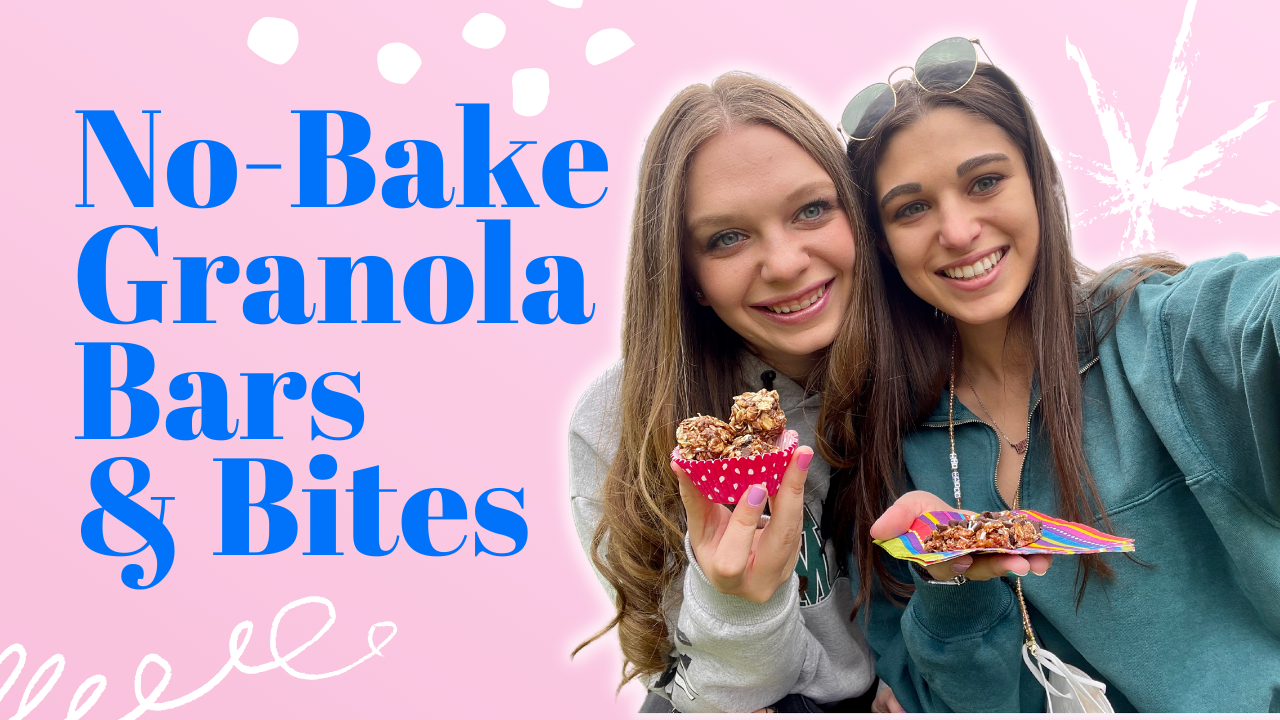 "No-Bake" Granola Bars & Bites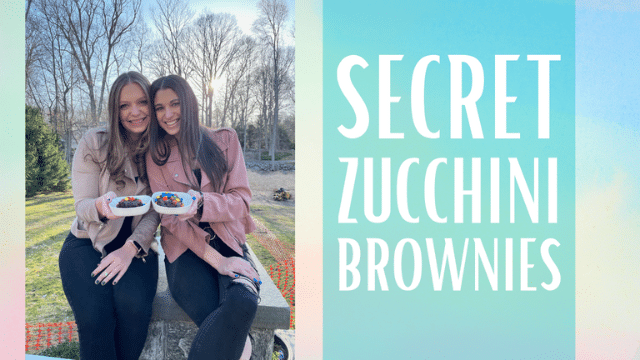 Secret Veggie Brownies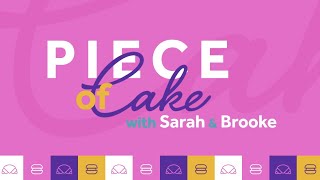 Lollipop Cookies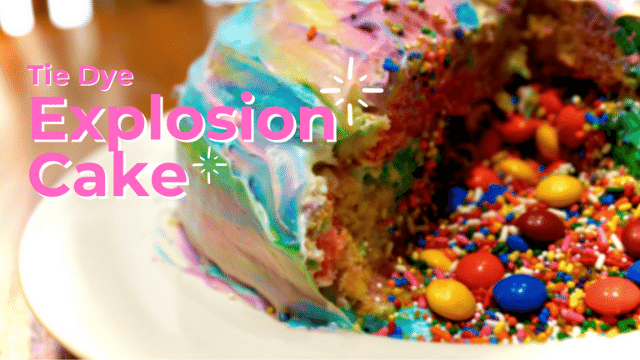 Tie Dye Explosion Cake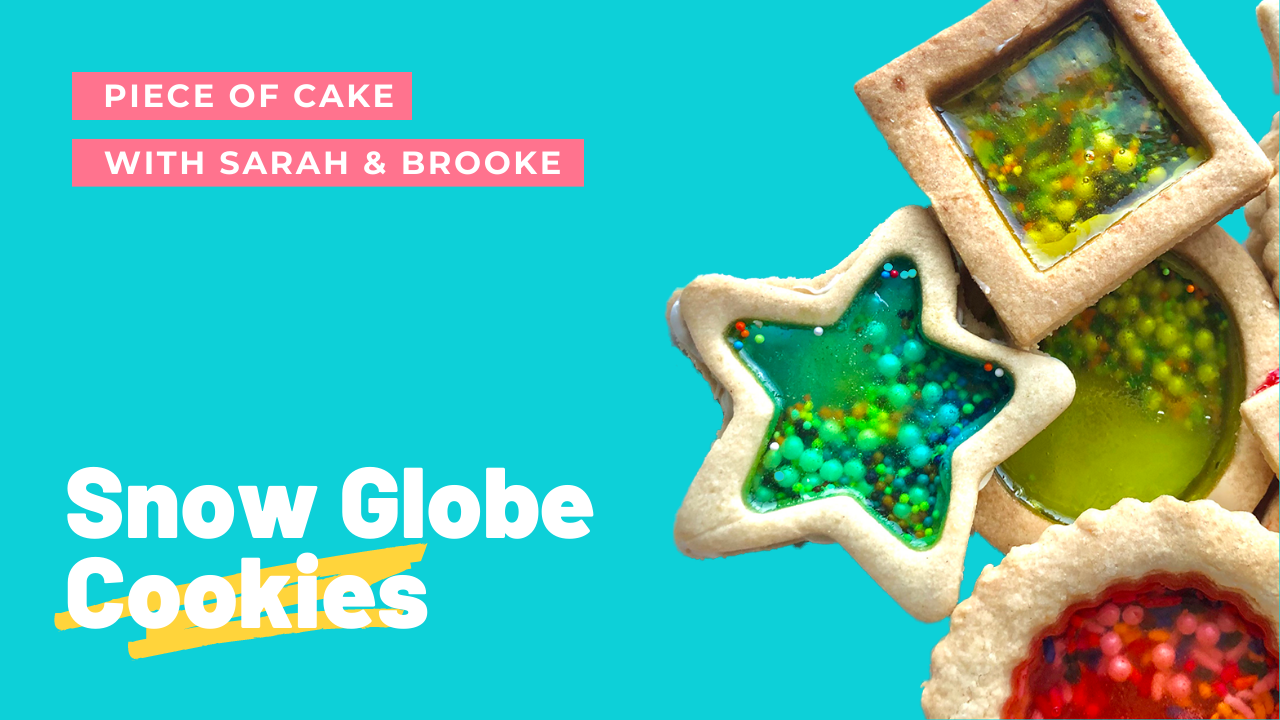 Snow Globe Cookies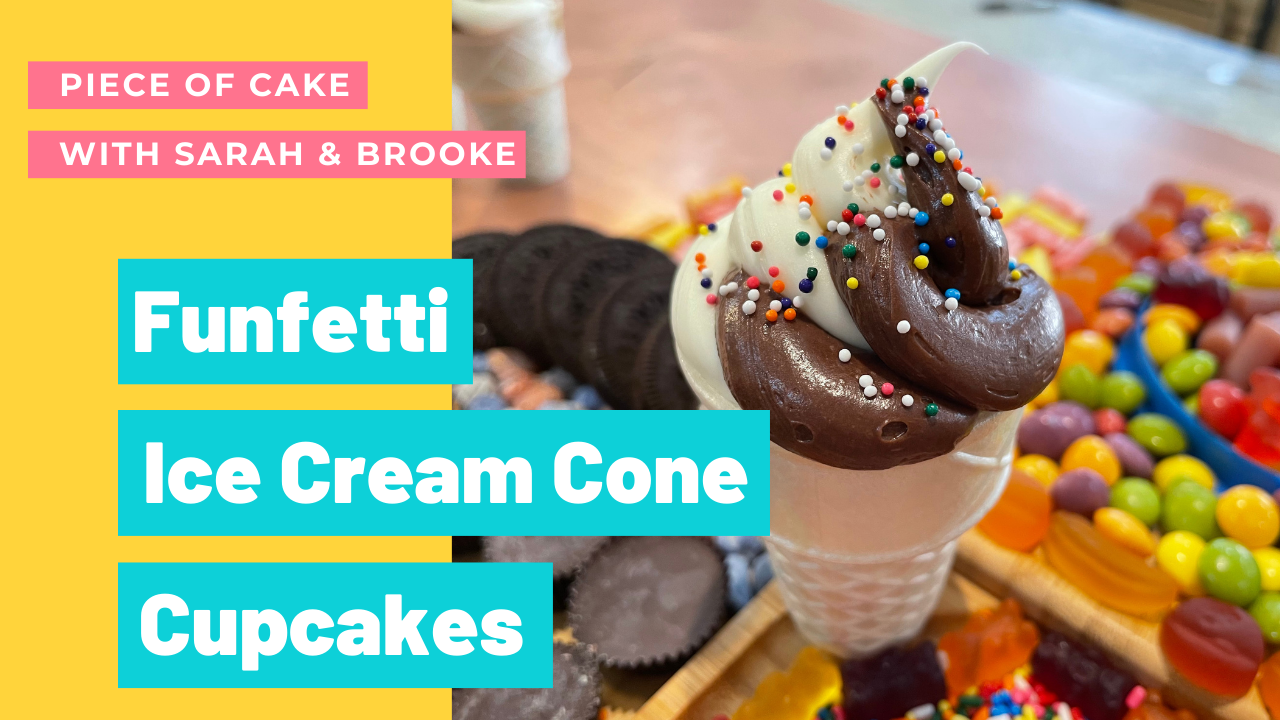 Funfetti Ice Cream Cone Cupcakes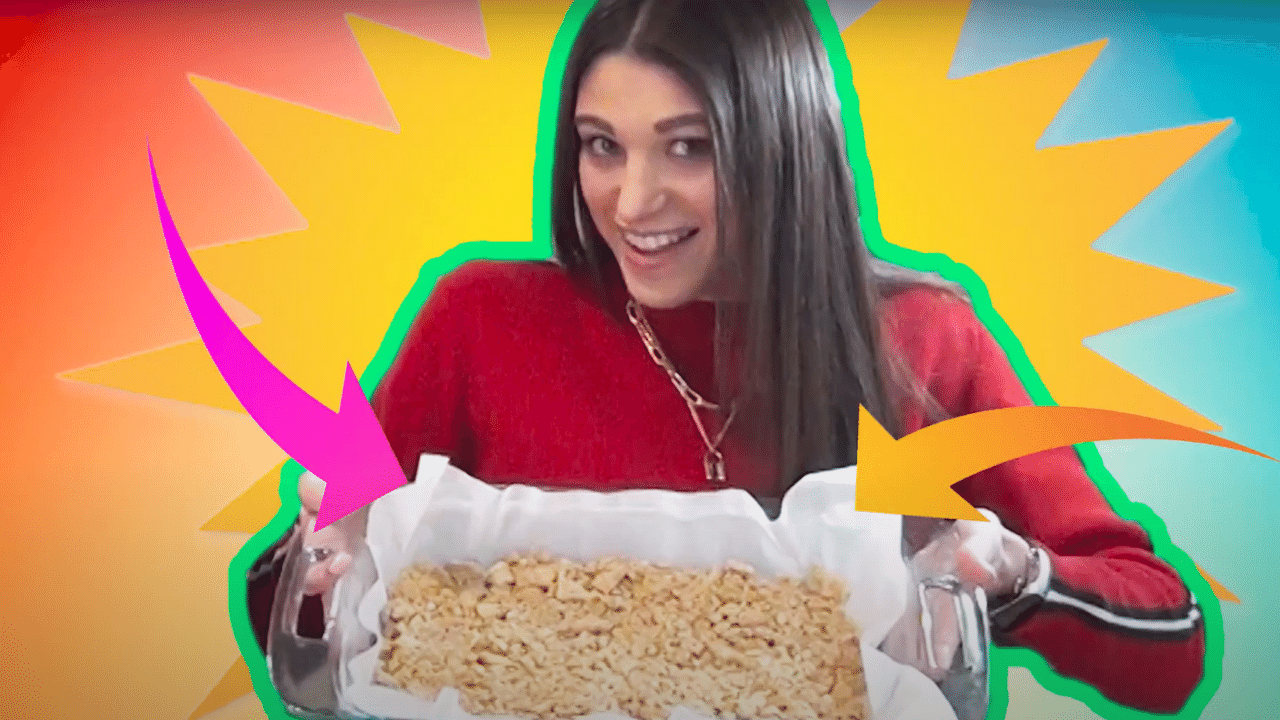 Easy 4 Ingredient S'mores Bars!
Side Dish with Leslie Durso
This holiday season whip up some of Chef Leslie Durso's recipes for classic and delicious top-9 free side dishes for you and your family to enjoy!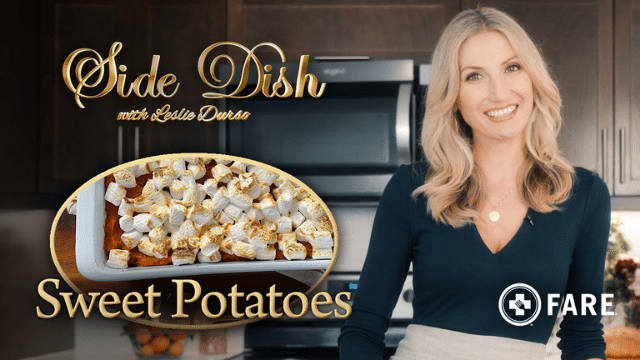 Sweet Potato Casserole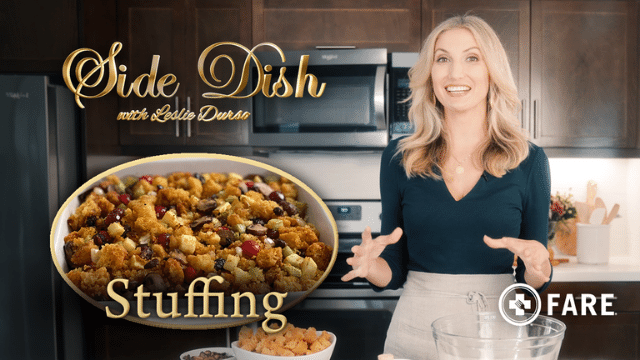 Cornbread Stuffing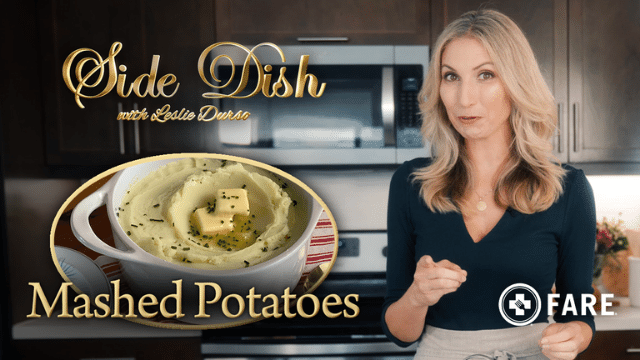 Creamiest Mashed Potatoes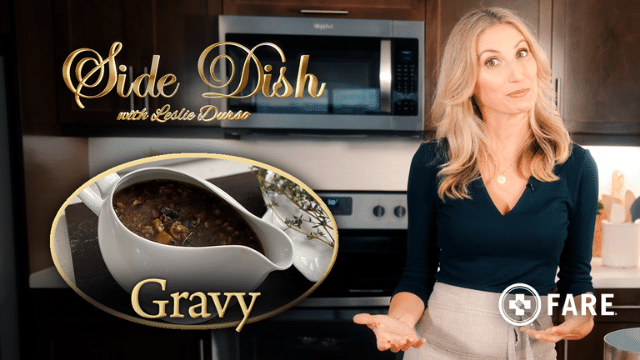 Wild Mushroom Gravy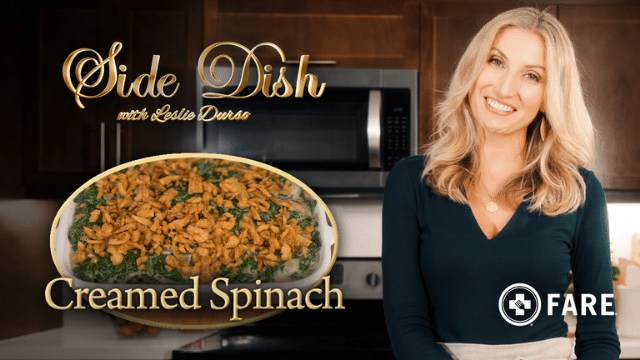 Creamed Spinach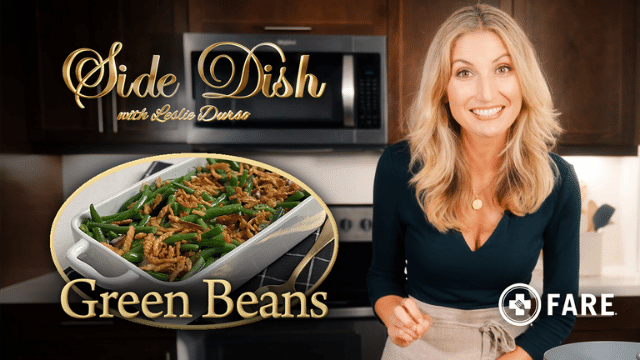 Green Bean Casserole
Food for Thought with Heather Brooker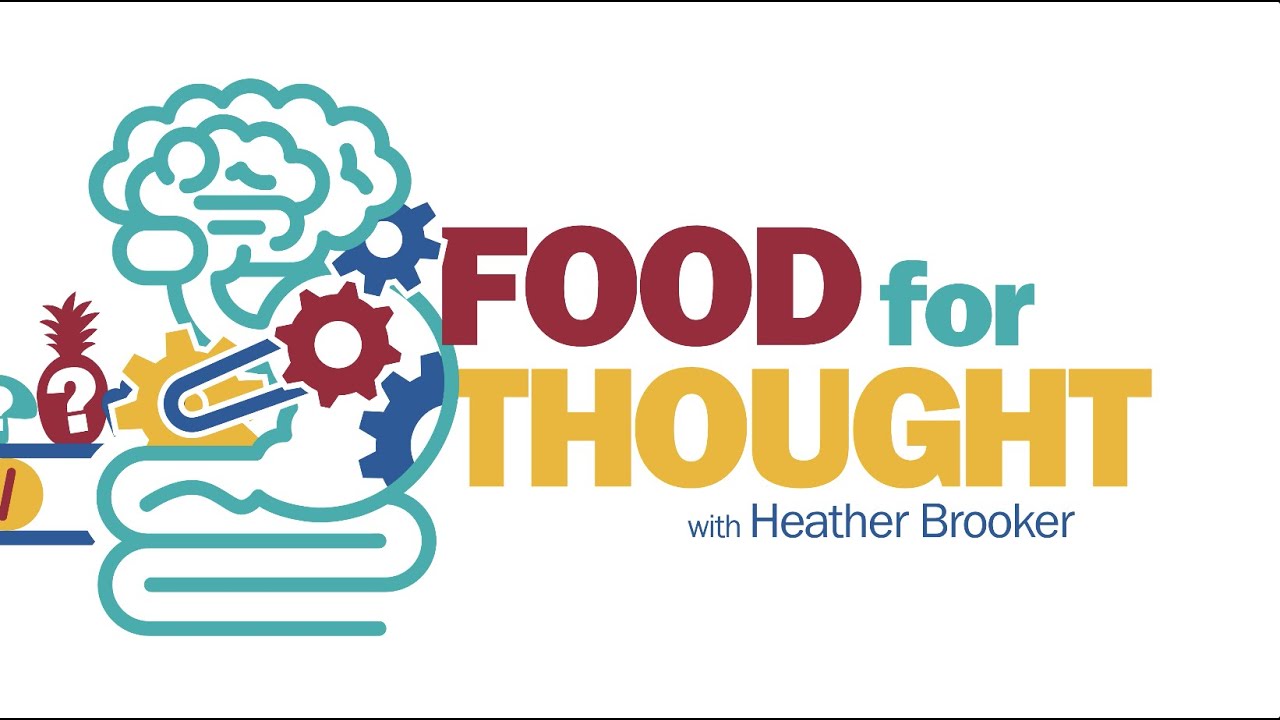 What are Pro & Prebiotics?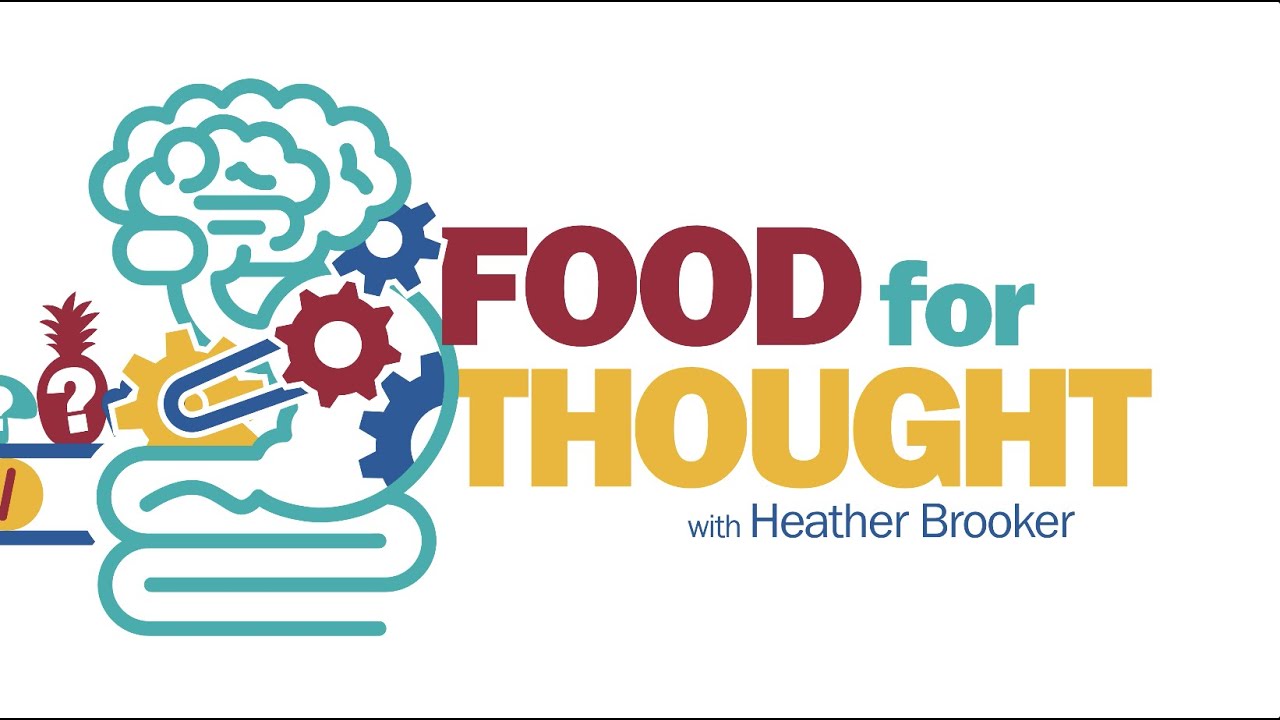 Understanding Fats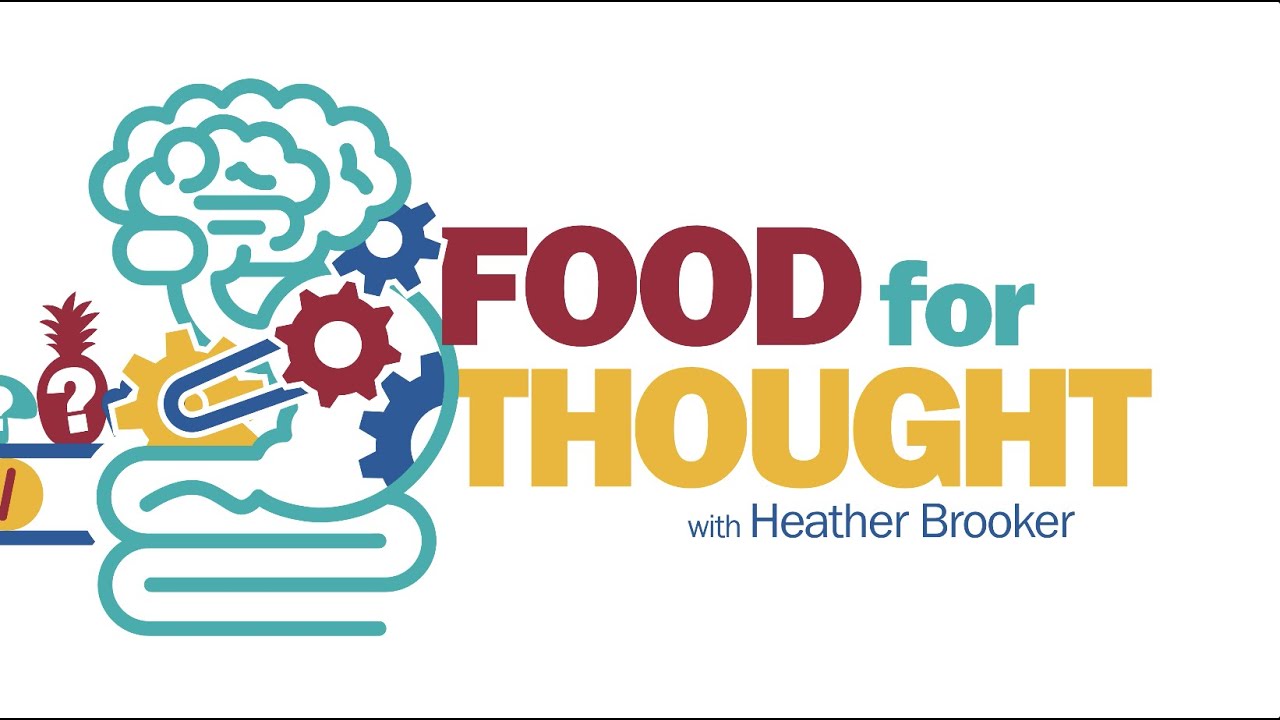 Milk Allergy vs. Lactose Intolerance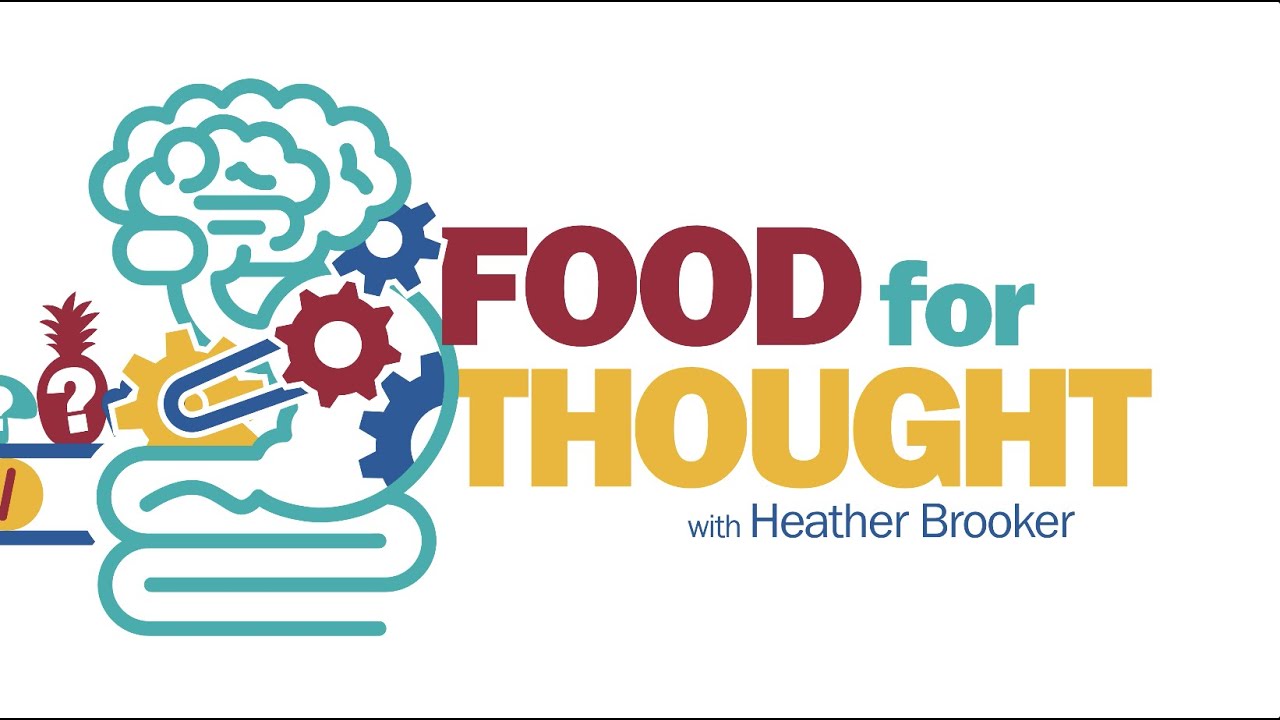 Peanuts vs. Tree Nuts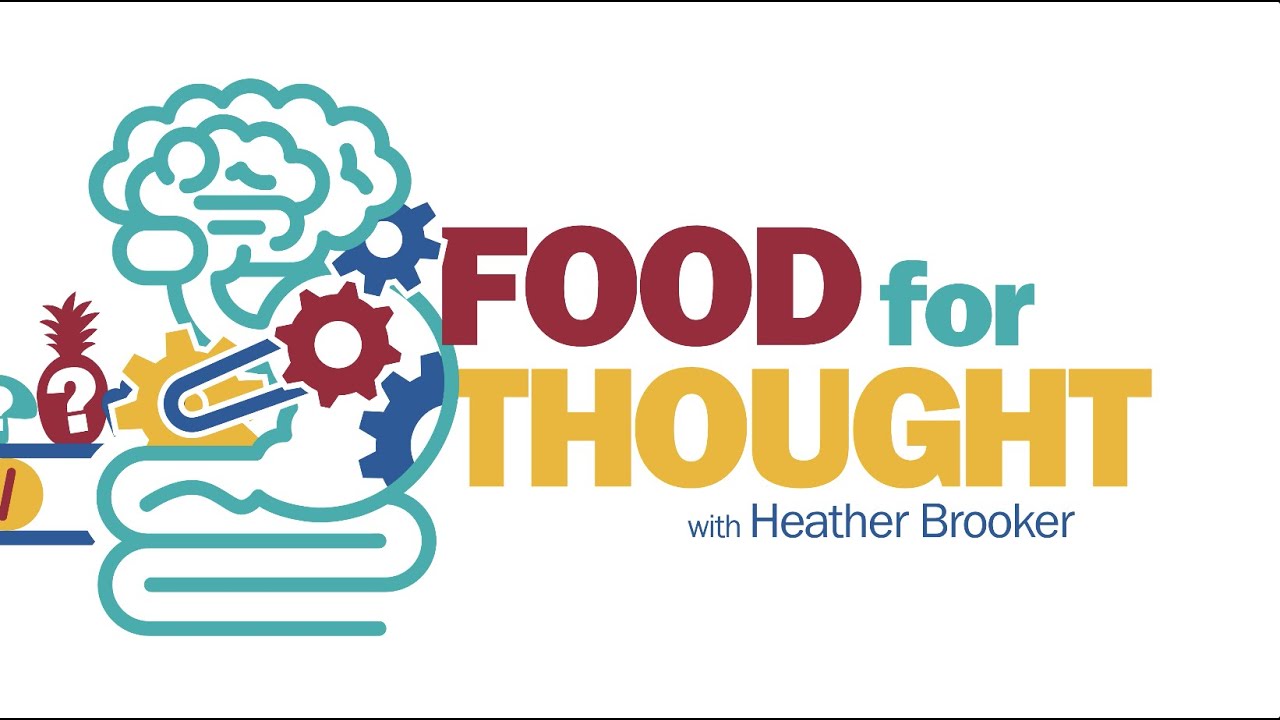 Reading Food Labels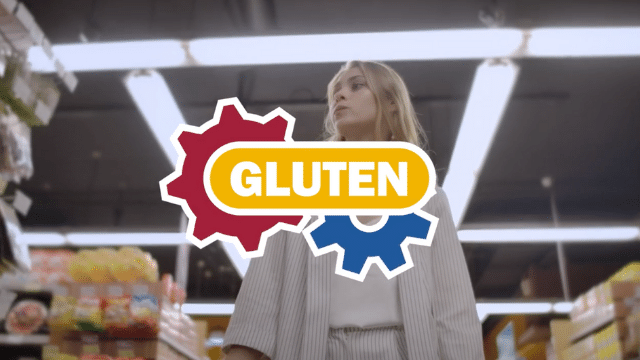 What Exactly Is Gluten?
Bite-Sized Snacks
Need some inspiration for a quick and healthy snack? Check out these bite-sized snack videos for some fun ideas that are free from one of the Top 9 allergens!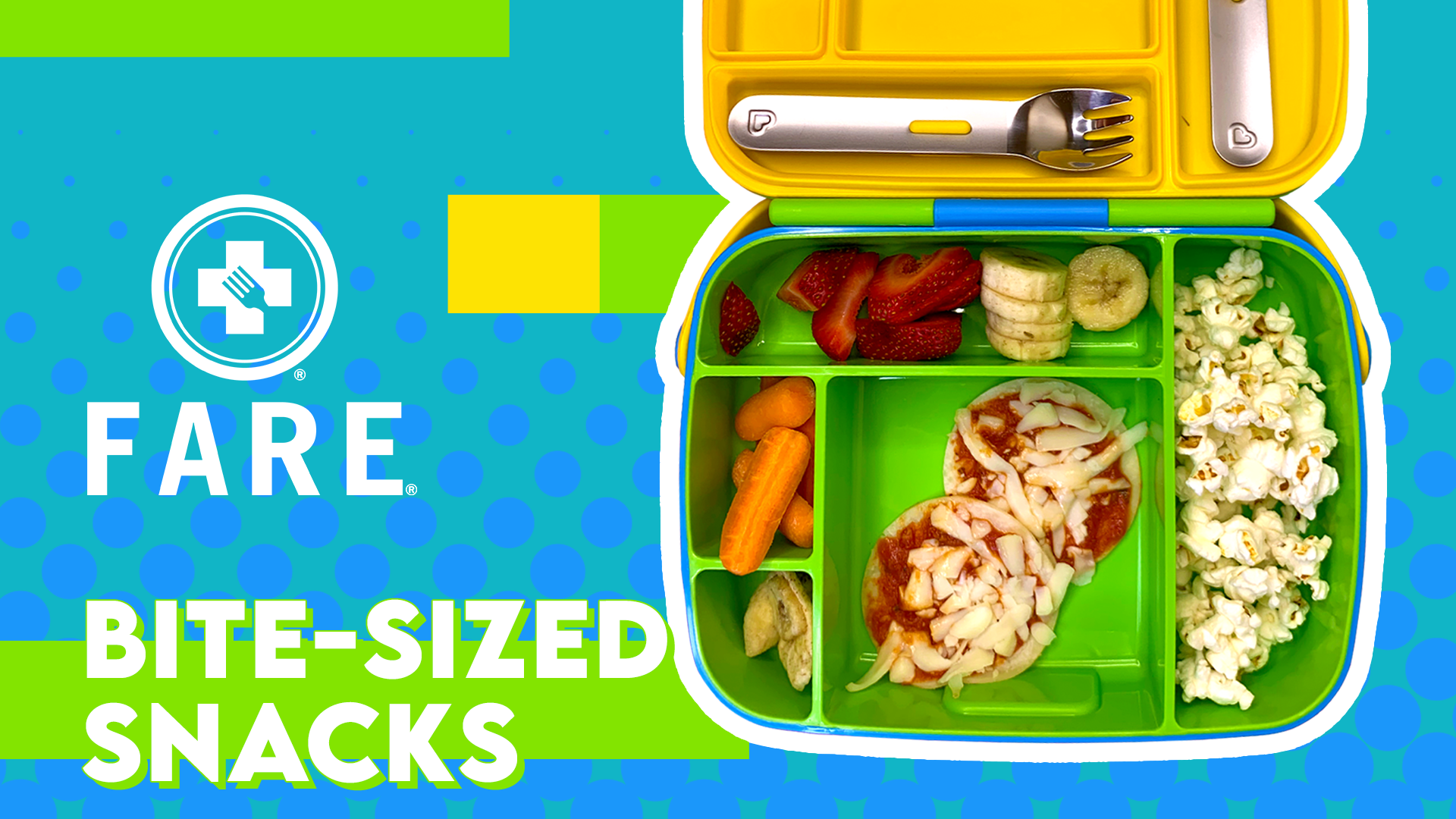 Bite-Sized Snacks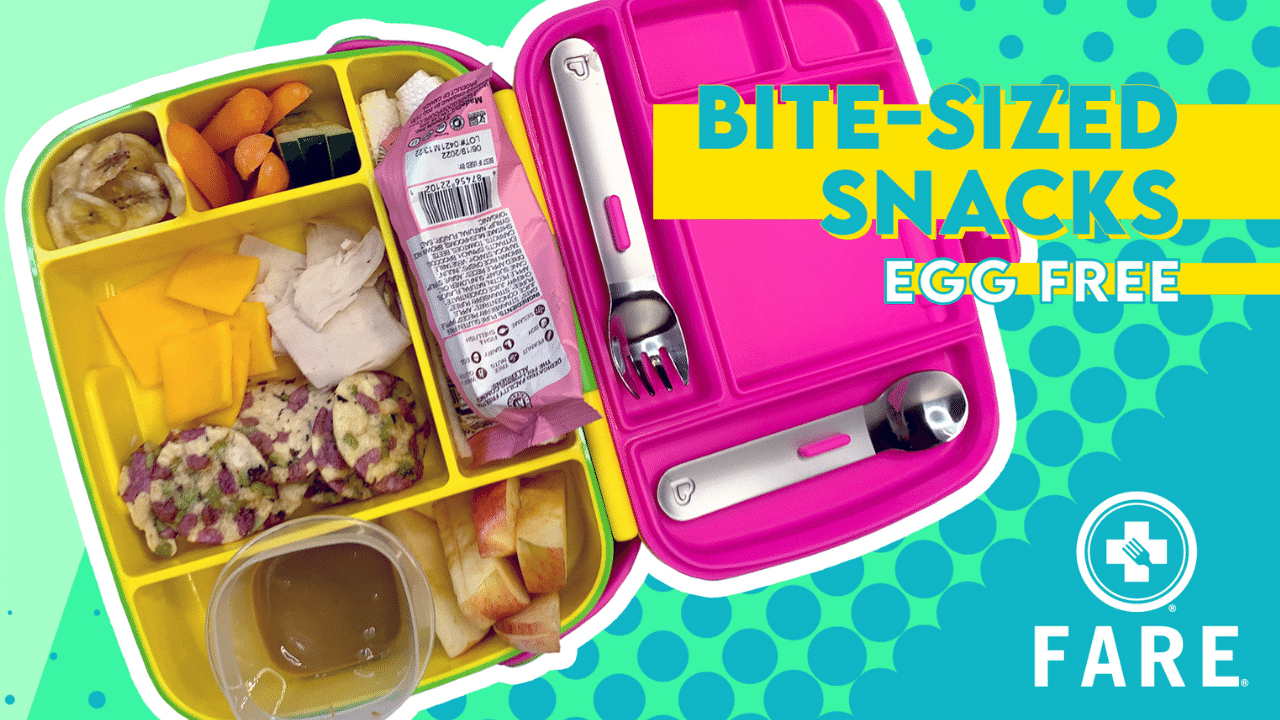 Egg-Free Bite-Sized Snacks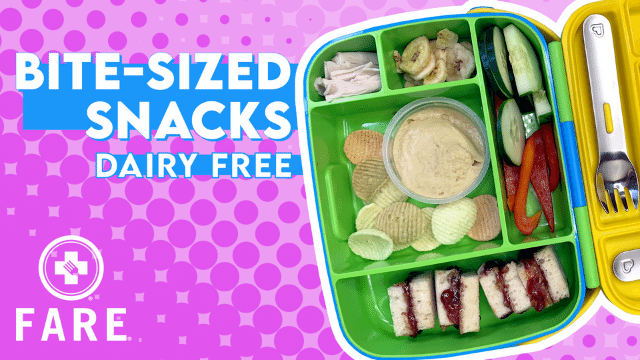 Milk-Free Bite-Sized Snacks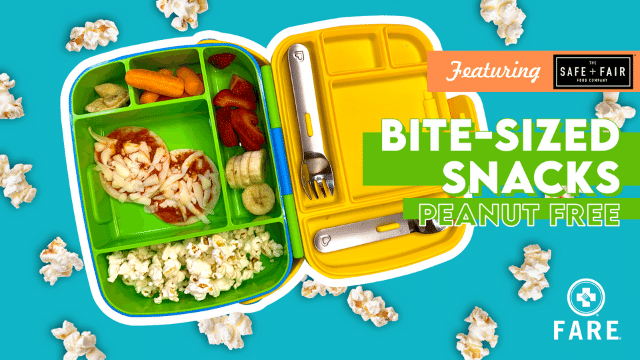 Peanut-Free Bite-Sized Snacks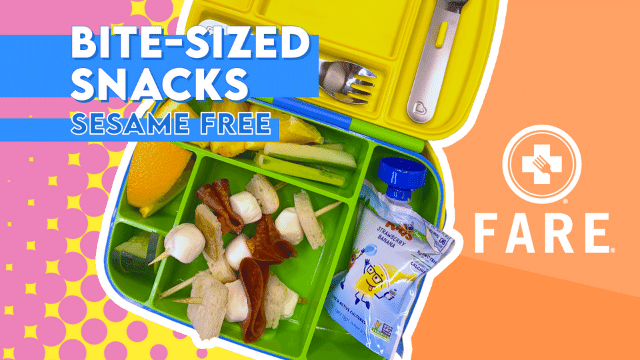 Sesame-Free Bite-Sized Snacks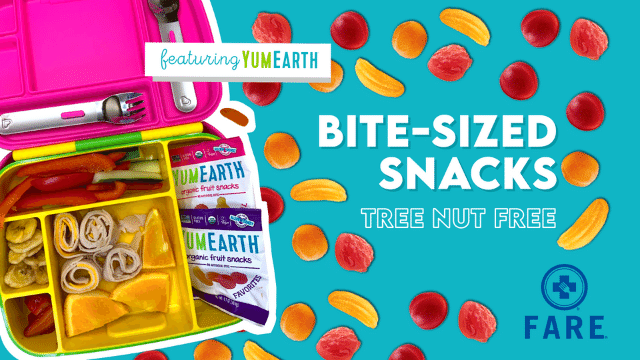 Tree-Nut-Free Bite-Sized Snacks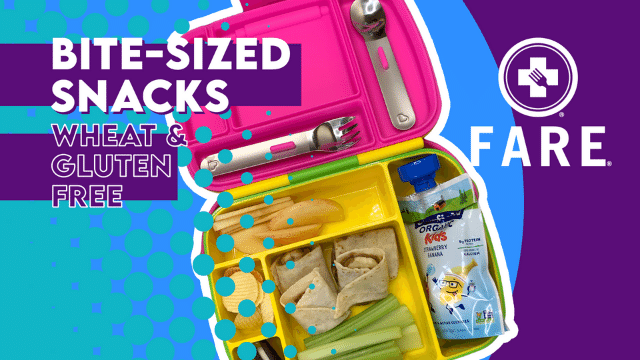 Wheat & Gluten-Free Bite-Sized Snacks
The Big IDEA with Rashad Jennings
Rashad Jennings is on a mission to find out why food allergy research has a serious diversity issue from the nation's leading experts and authorities, and use his platform to inform and educate.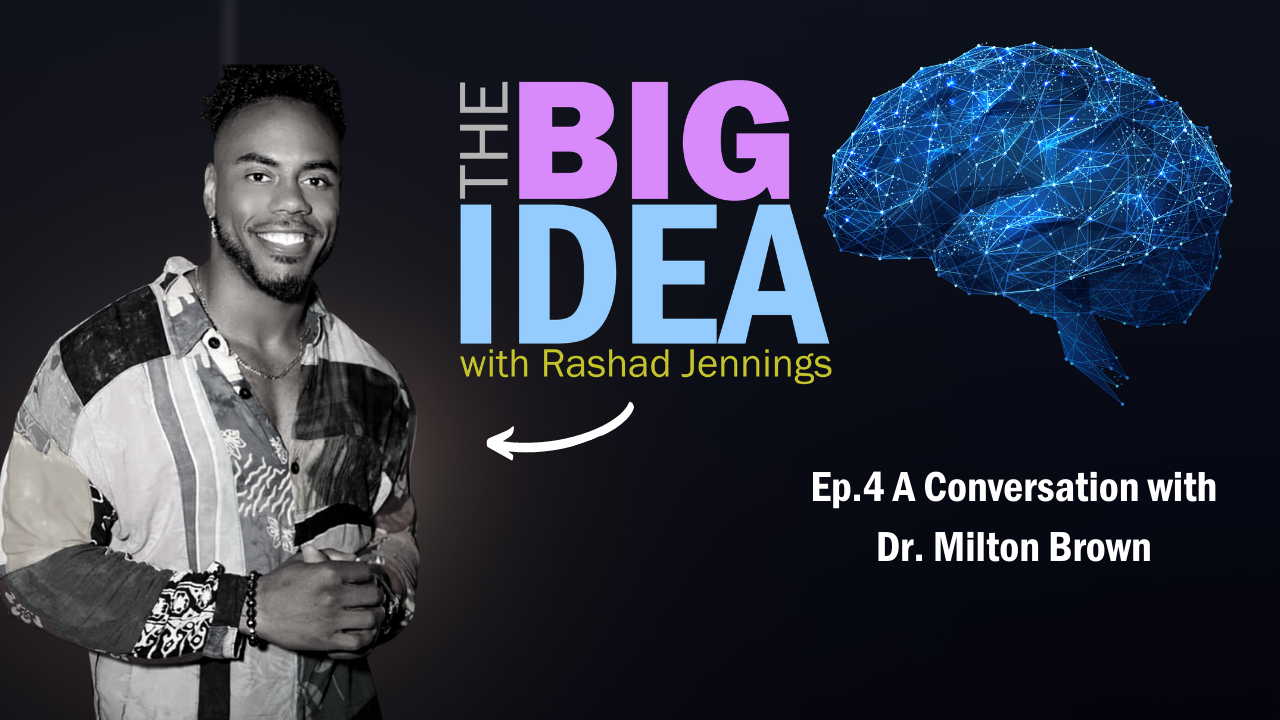 The Big IDEA with Rashad Jennings featuring Milton Brown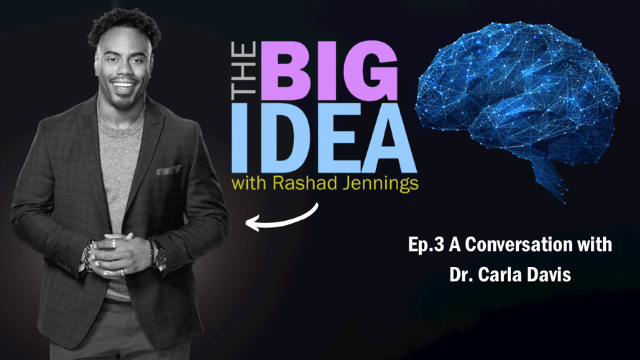 The Big IDEA with Rashad Jennings featuring Dr. Carla Davis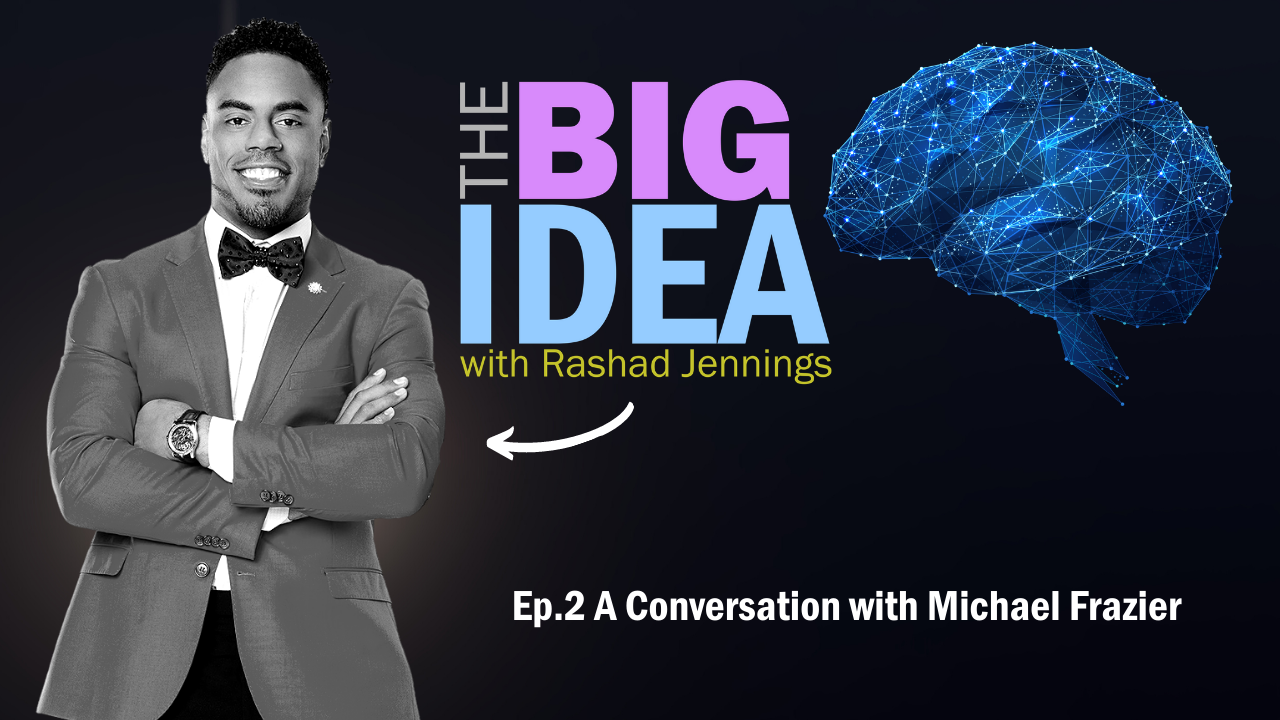 The Big IDEA with Rashad Jennings | Michael Frazier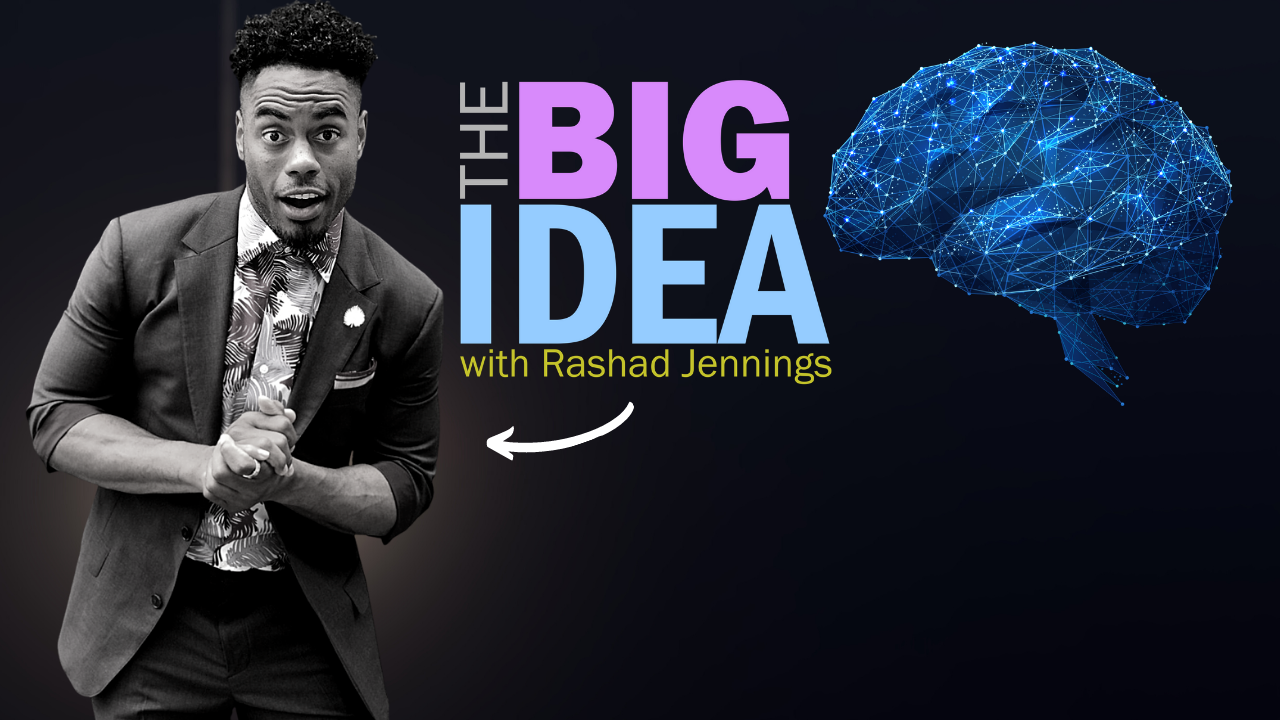 The Big IDEA with Rashad Jennings | Emily Brown
My Food Allergy Story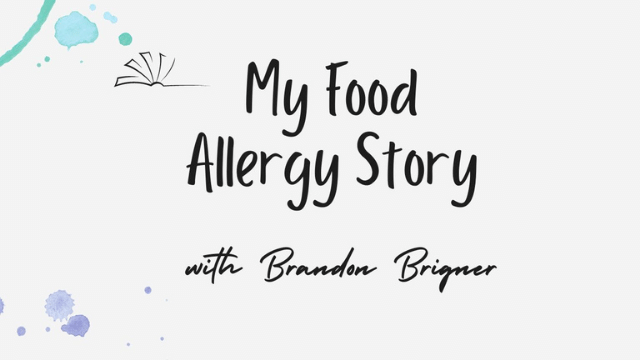 Brandon Brigner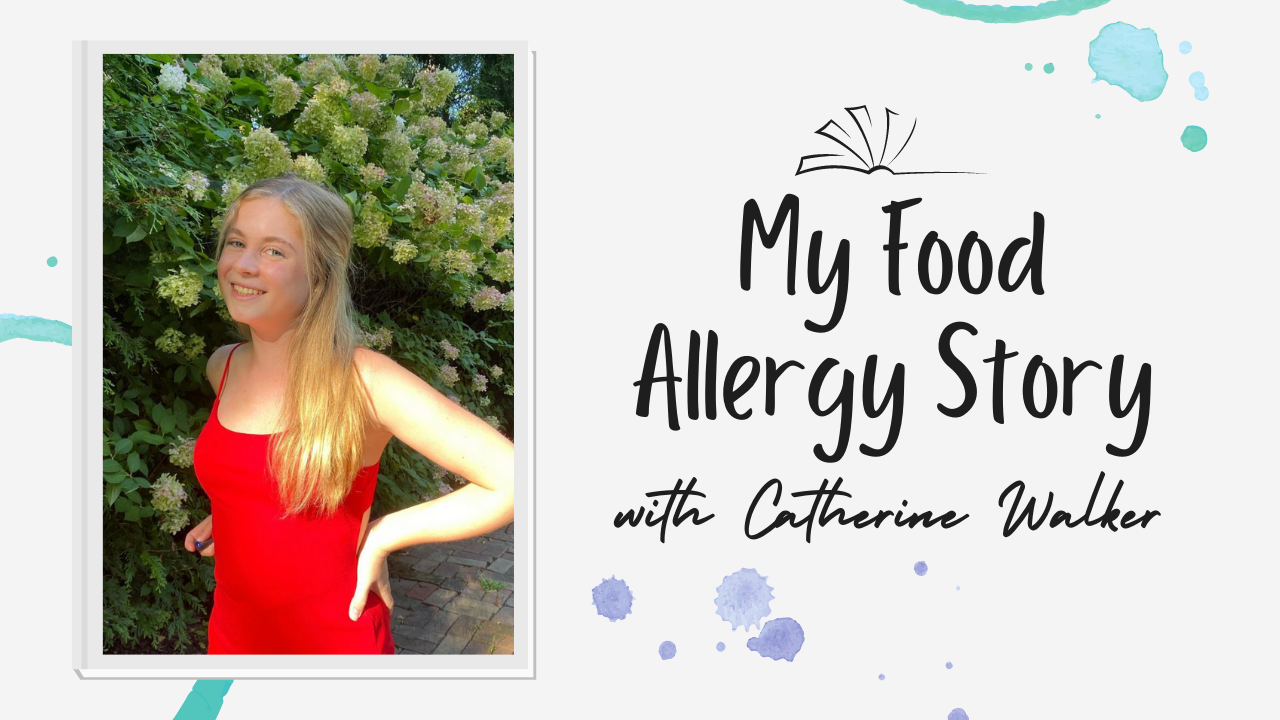 Catherine Walker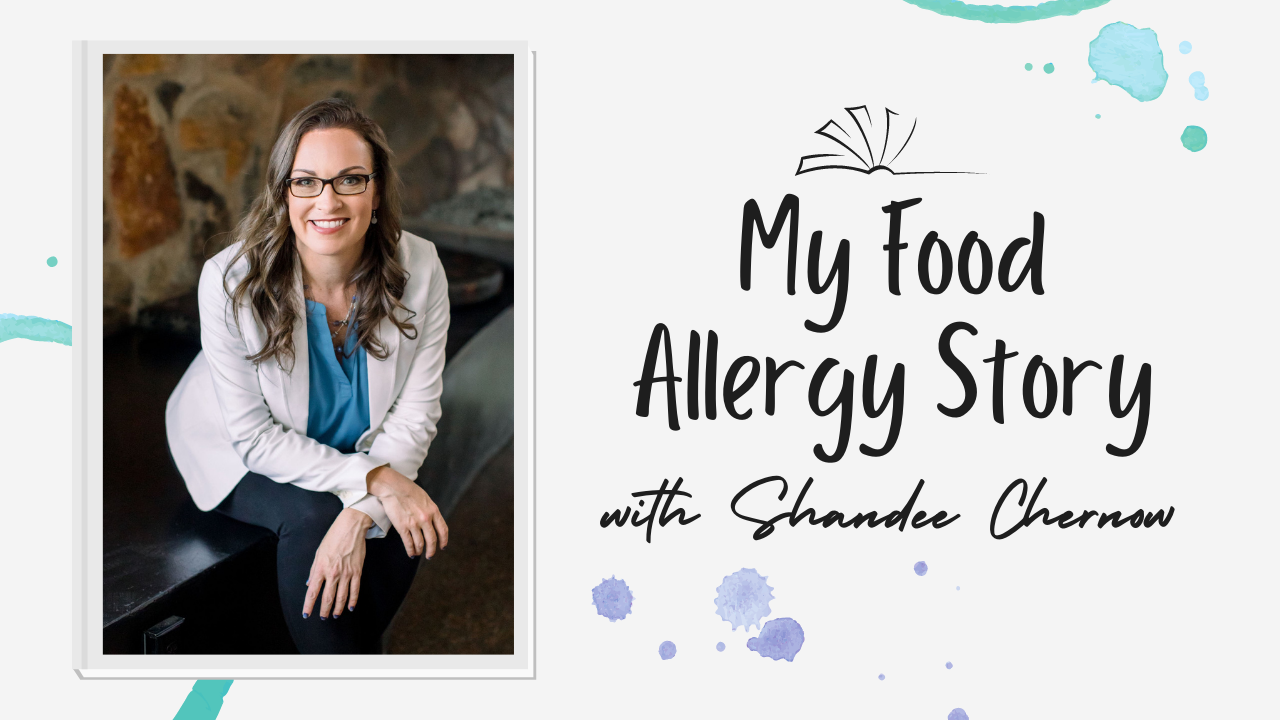 Shandee Chernow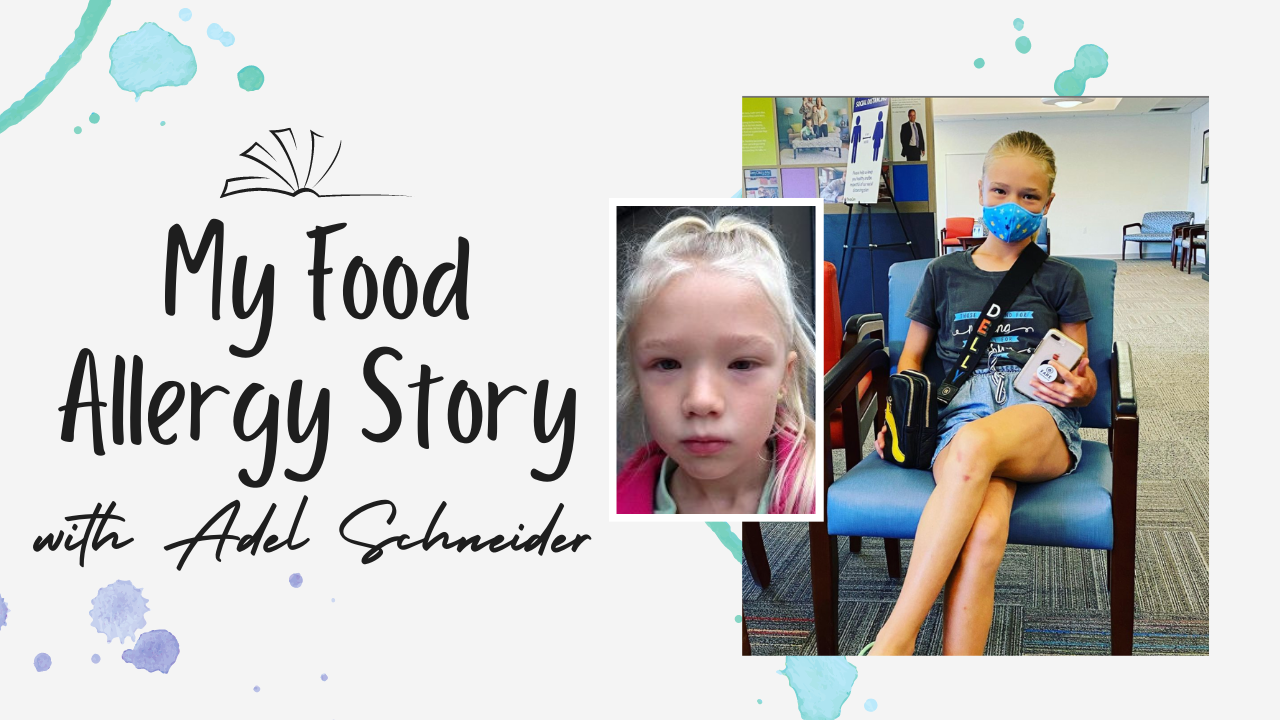 Adel Schneider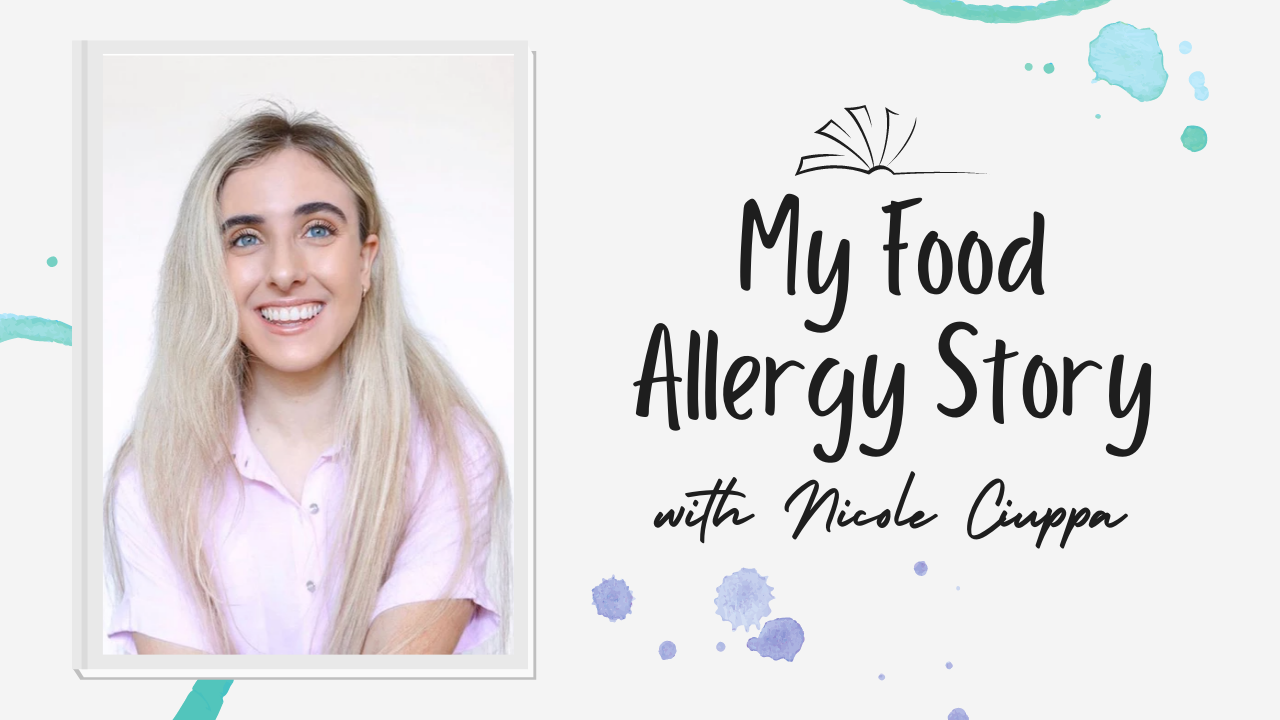 Nicole Ciuppa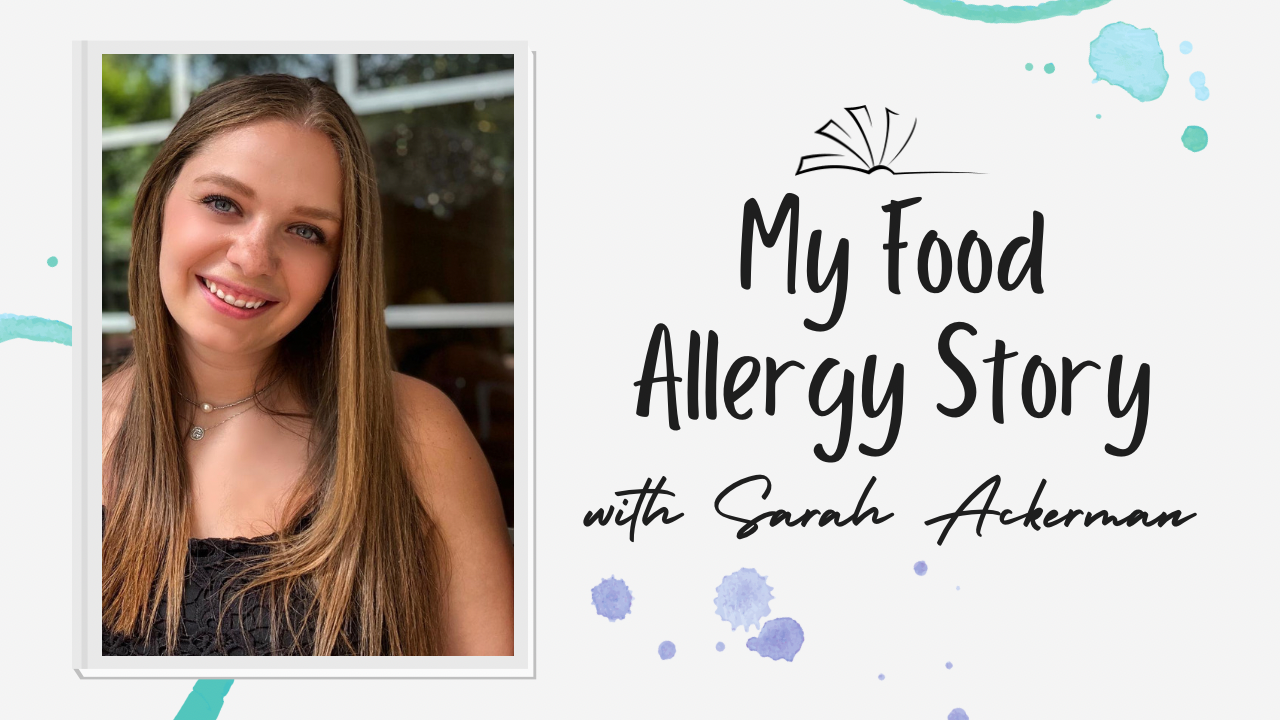 Sarah Ackerman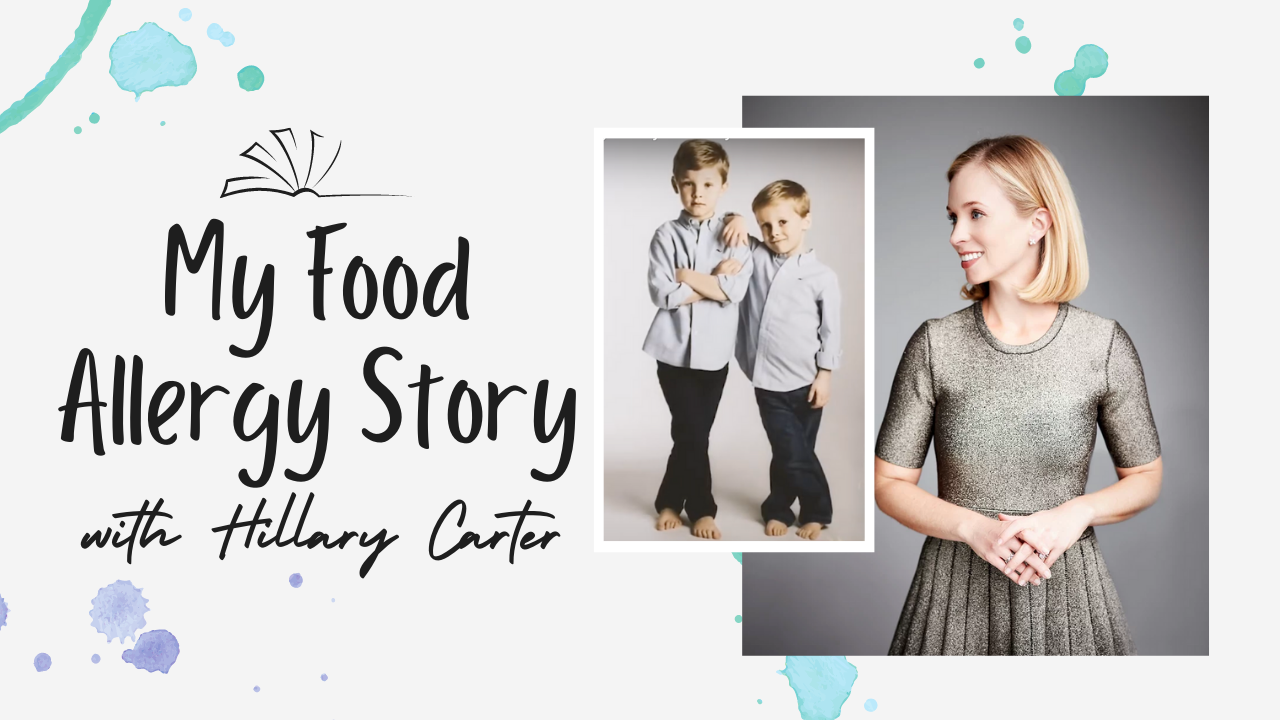 Hillary Carter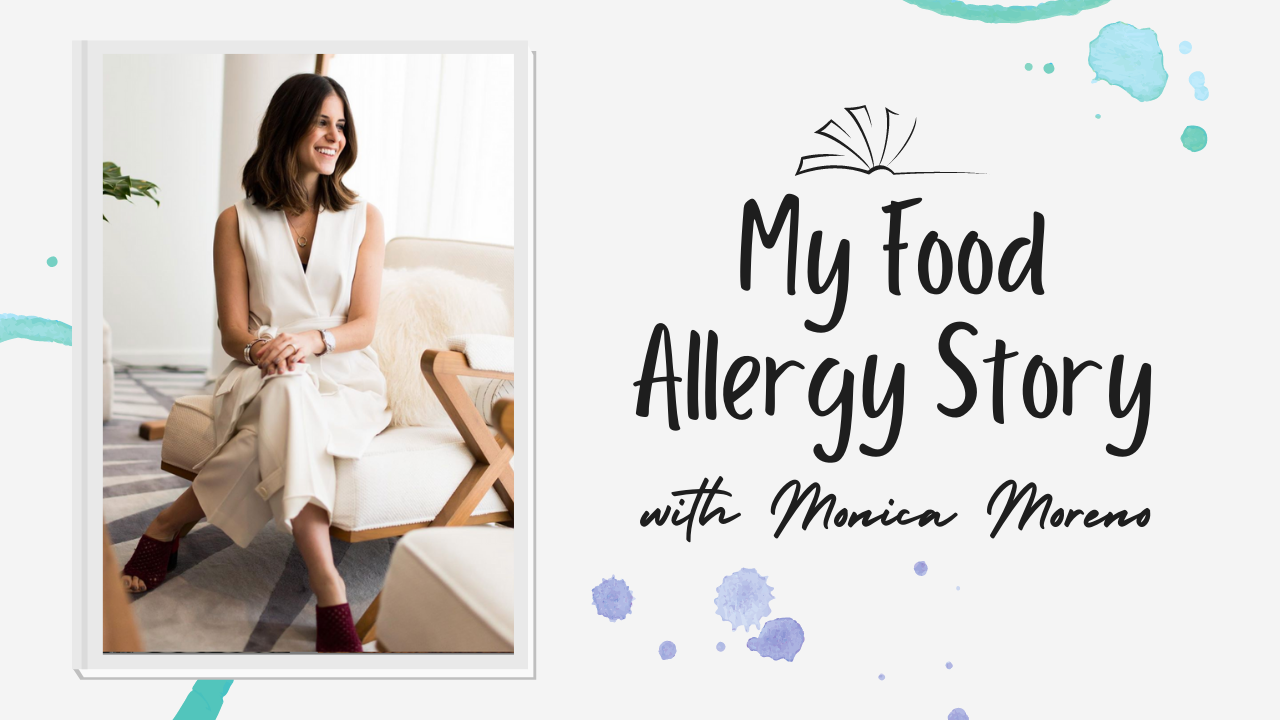 Monica Moreno
Fridge to Table with the Packers
This mother/daughter duo is here to provide witty banter while cooking up simple recipes that are incredibly tasty, and food allergy-friendly.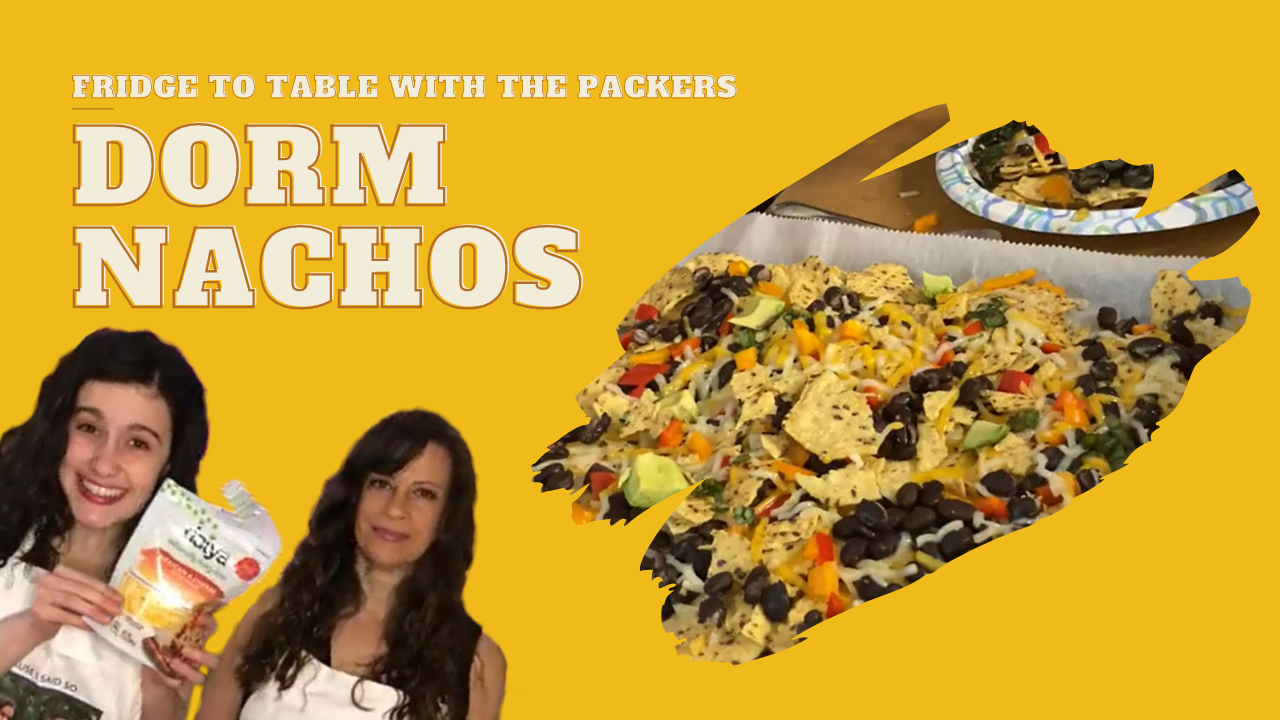 Dorm Nachos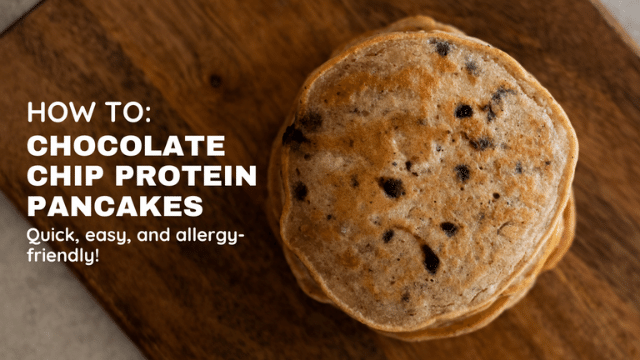 Chocolate Chip Protein Pancakes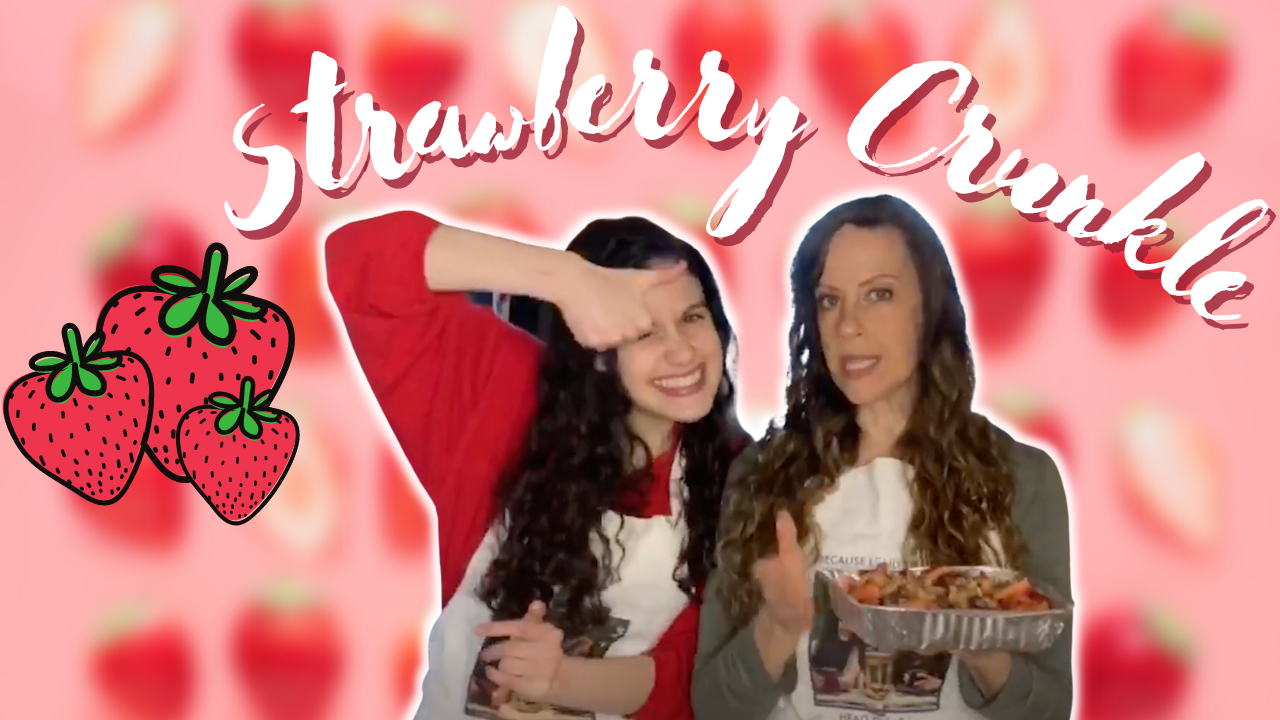 Strawberry Crunkle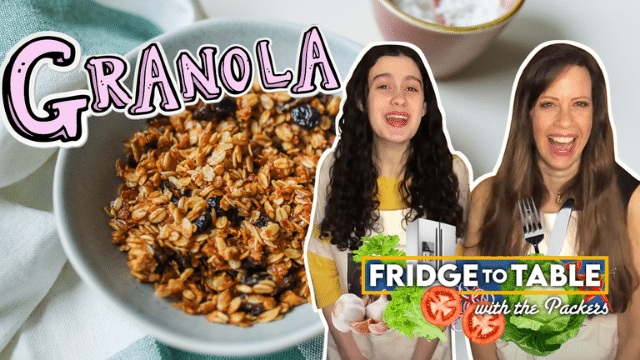 Gluten Free and Nut Free Granola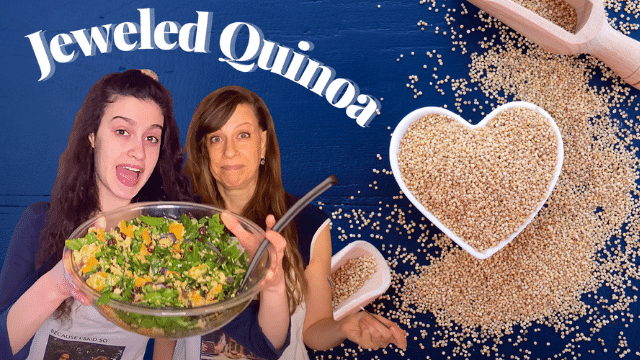 Food Allergy Friendly Jeweled Quinoa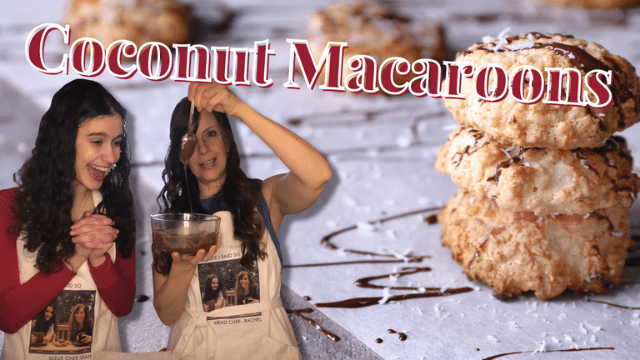 Coconut Bliss Apricot Bars
That Breakfast Show
Breakfast can be tricky, and that is why Ali Khan is here to provide quick and easy breakfast recipes that are easily customizable for your taste preferences and allergens!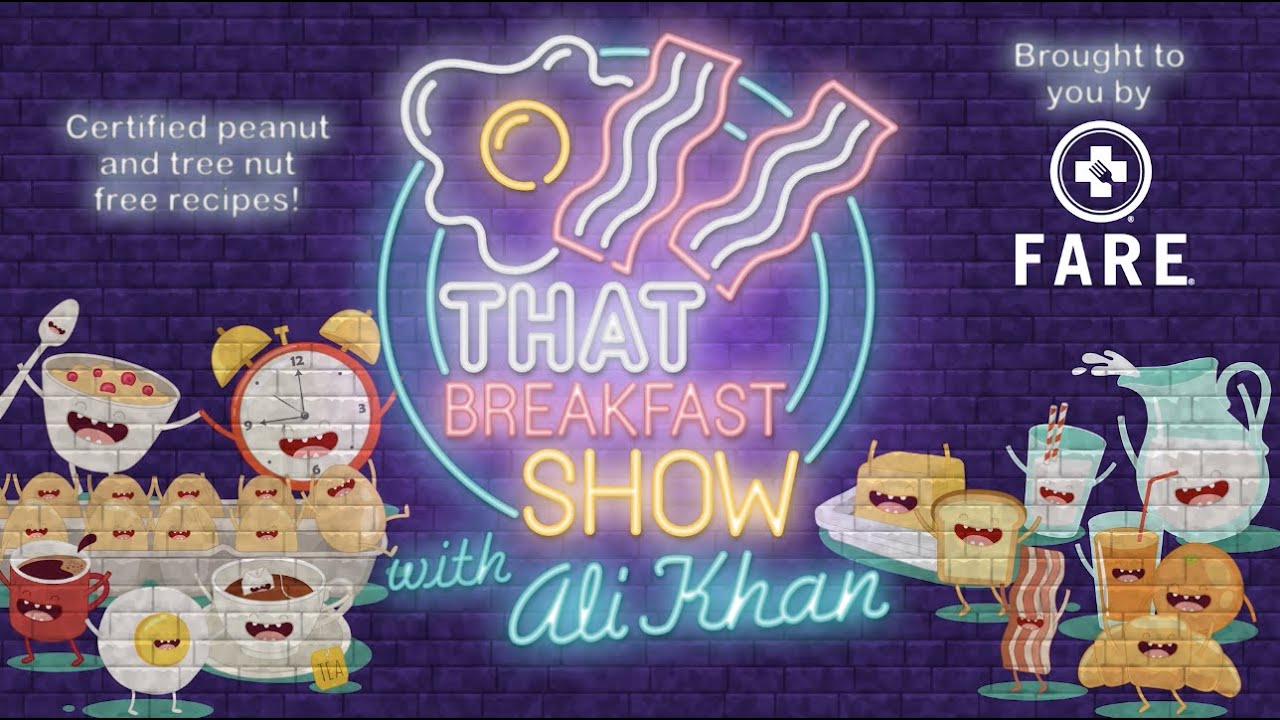 French Toast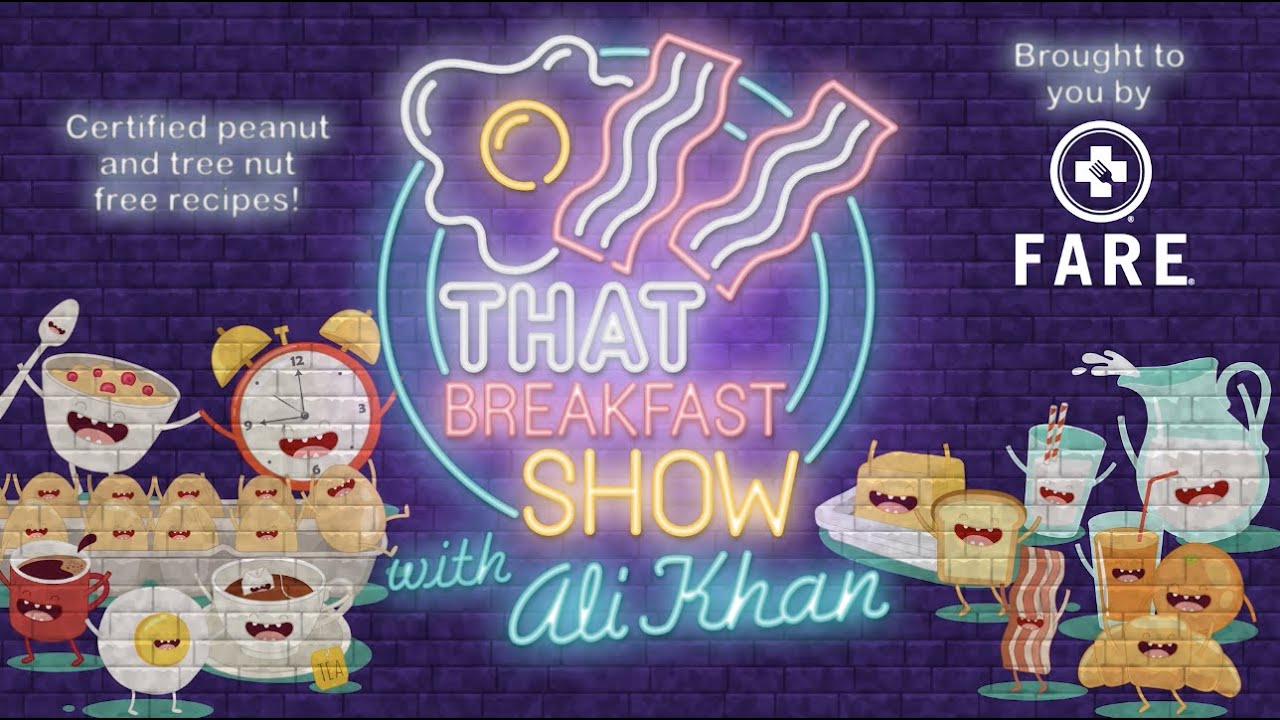 Avocado Toast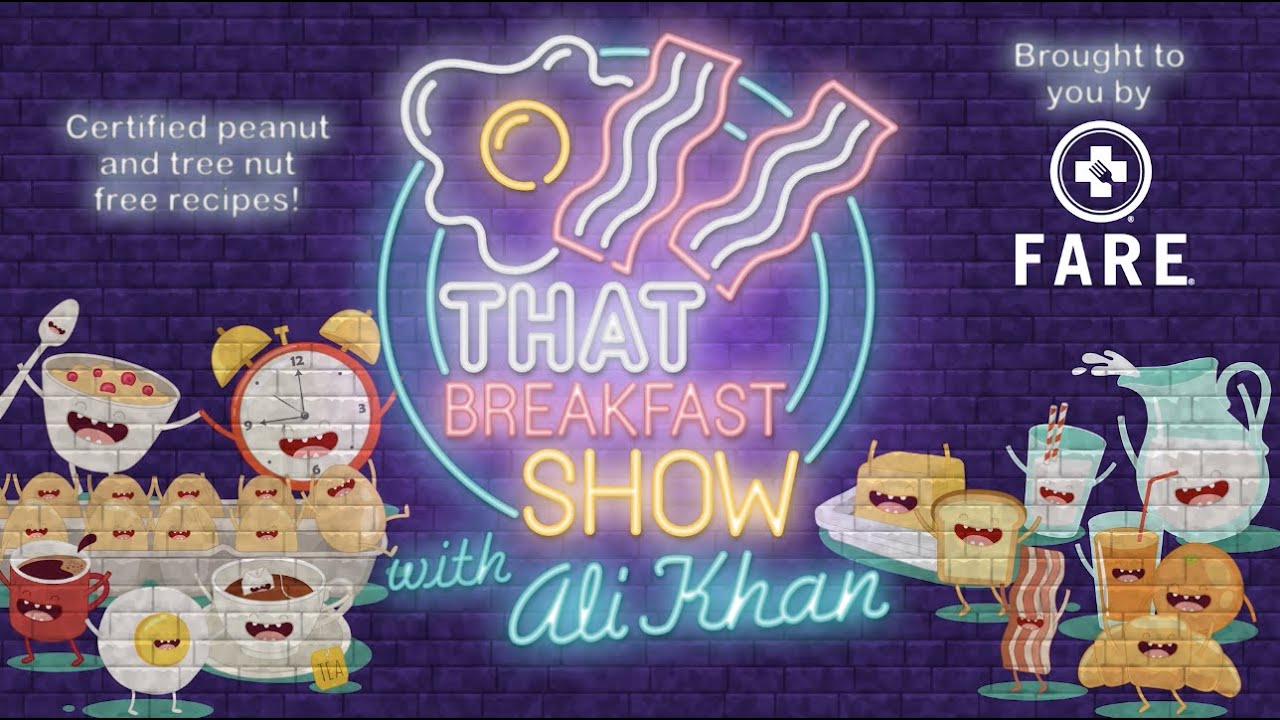 Oatmeal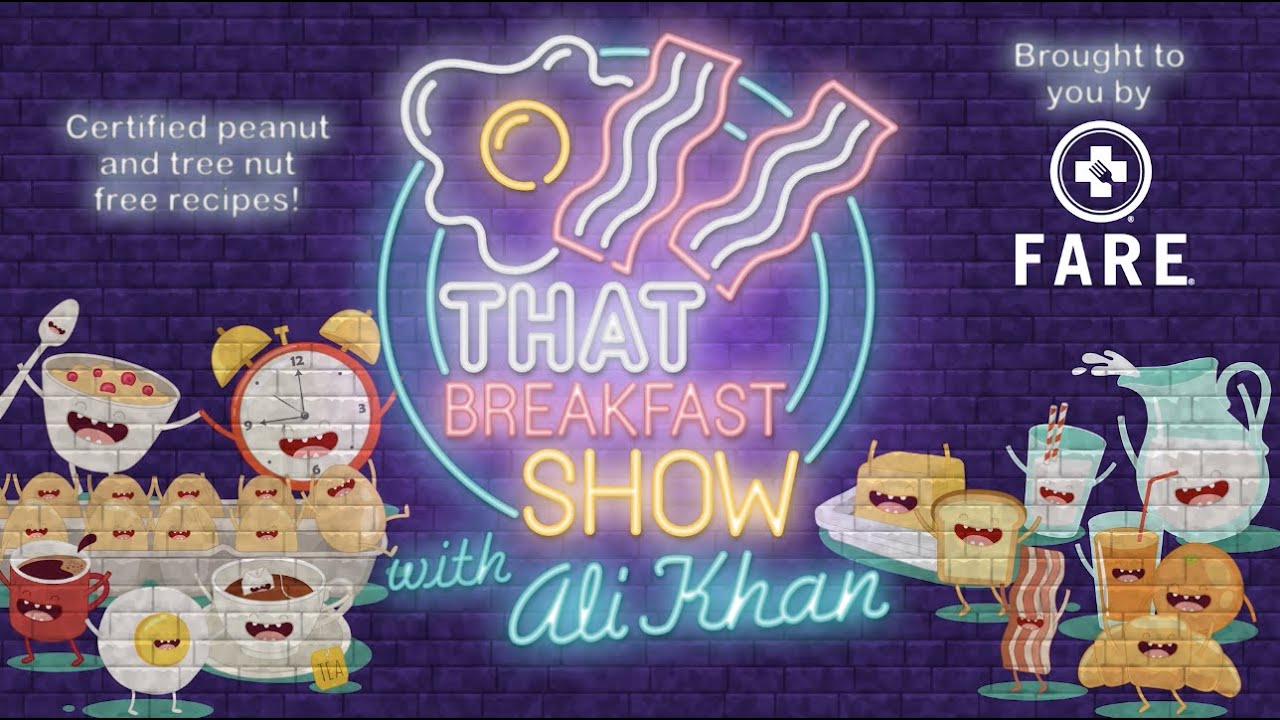 Breakfast Tacos
Teal Holidays With Heather
Heather is celebrating some of the major holidays with us, giving us teal tips and tricks for keeping our families, our guests and our greater communities safe and included!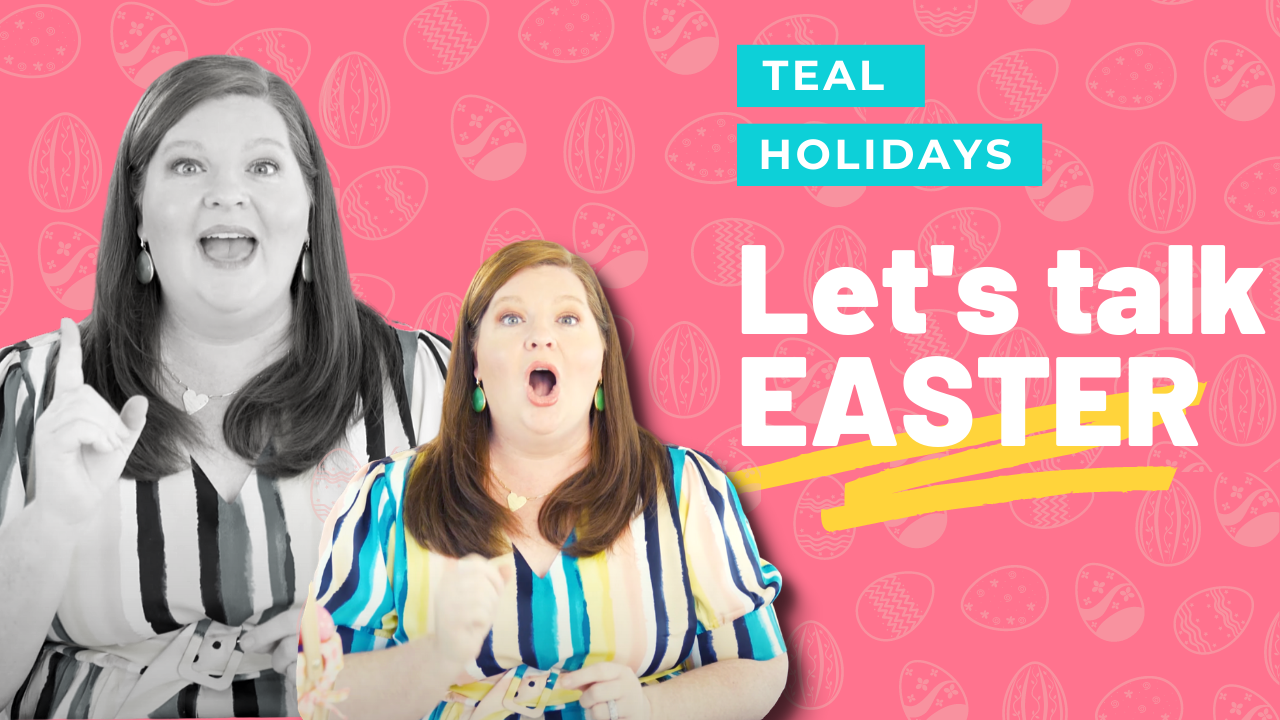 Food Allergies & Easter Holidays!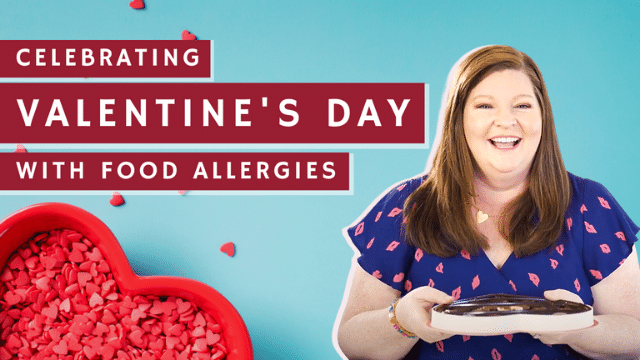 Celebrating Valentine's Day with Food Allergies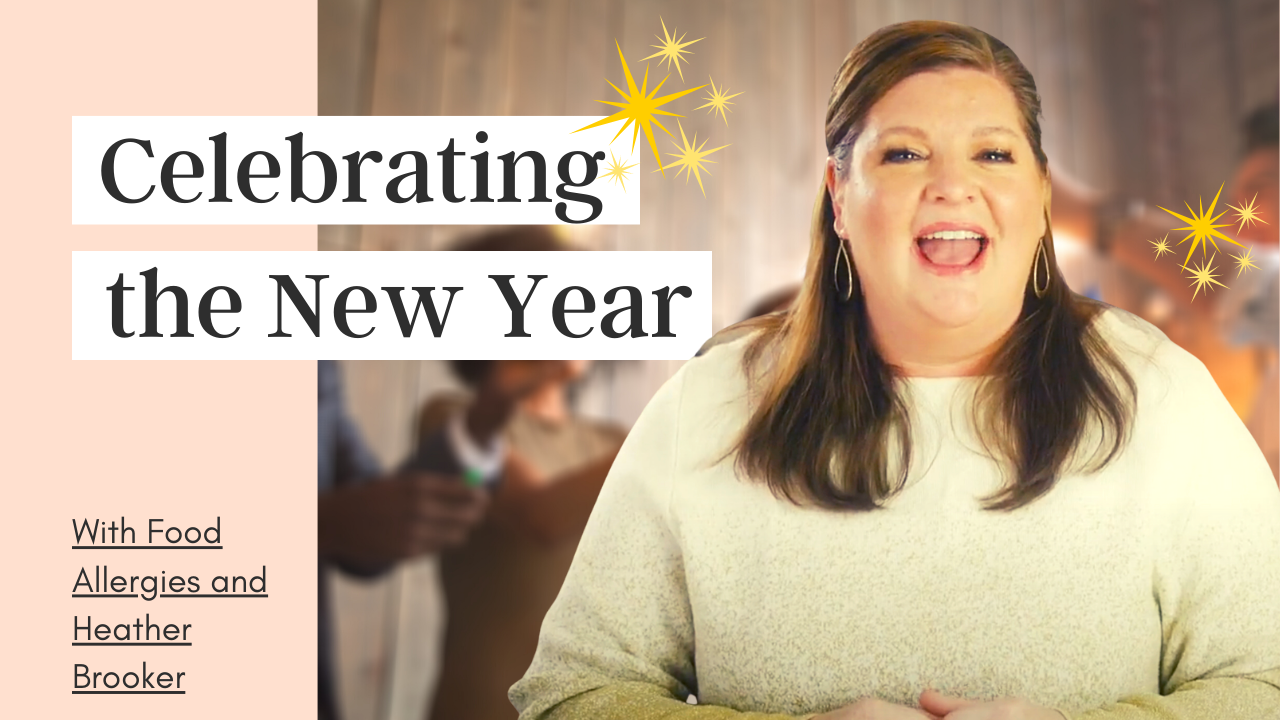 Celebrating the New Year with Food Allergies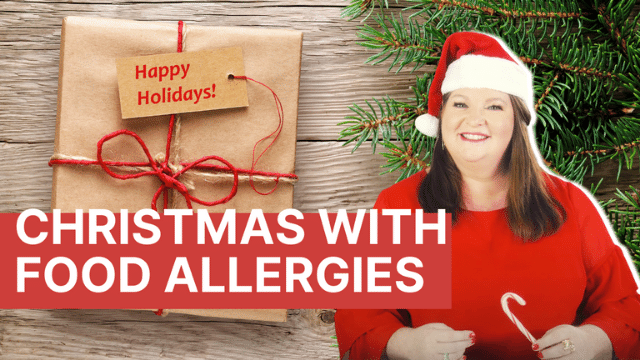 Celebrating Christmas with a Food Allergy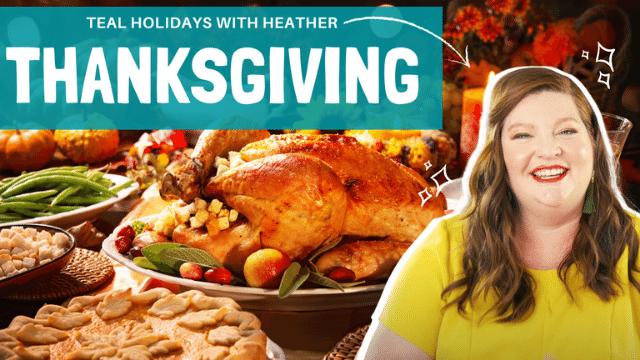 How to Host Thanksgiving with Food Allergies
Halloween with Food Allergies
MOCHA Talk
Grab a cup of coffee or tea and join us for conversations with Mothers of Children Having Allergies (MOCHA)!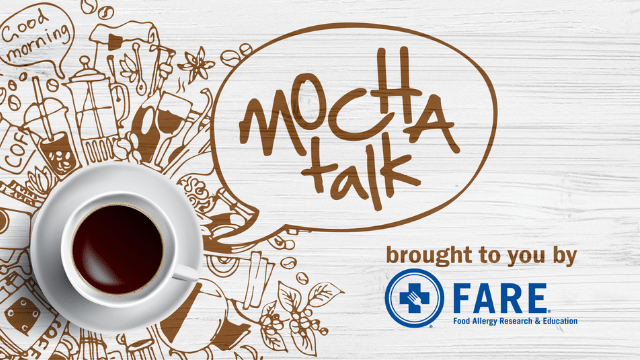 FARE 10th Anniversary Edition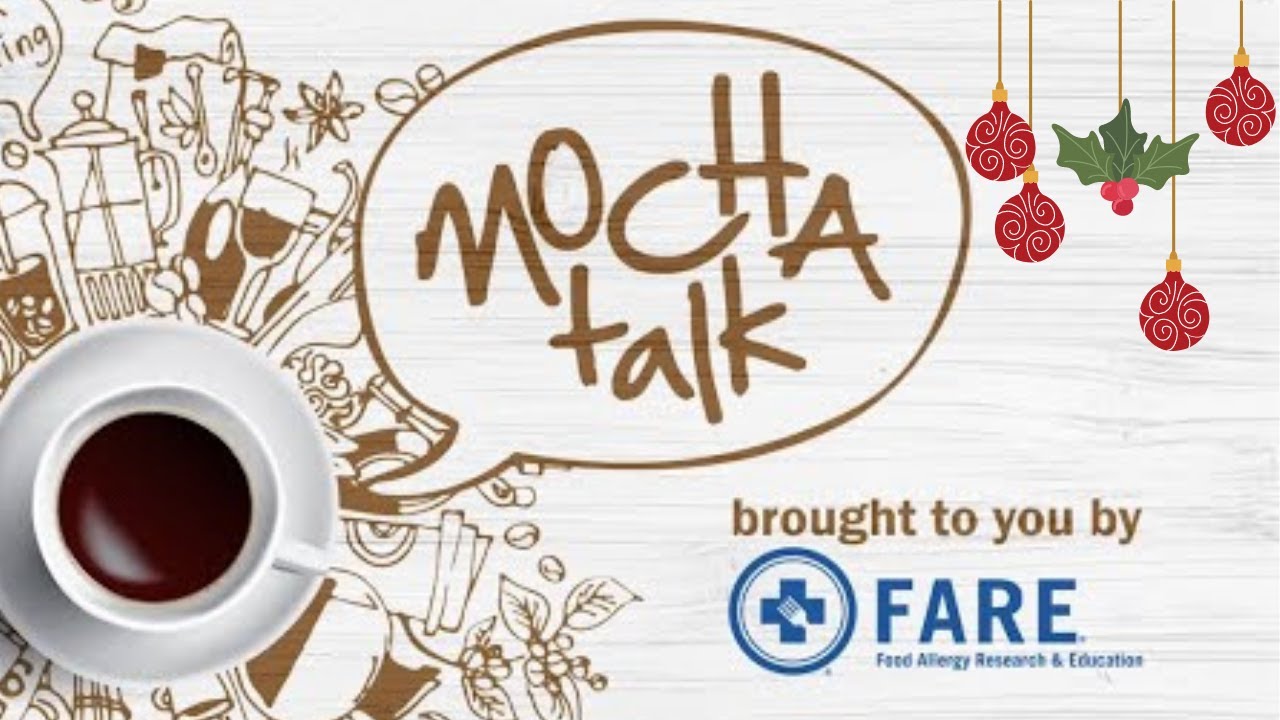 Holiday Edition!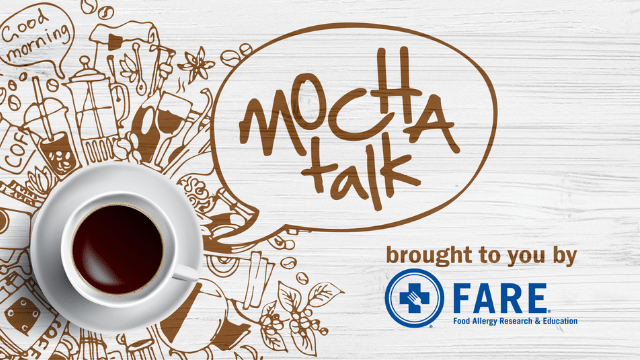 Thanksgiving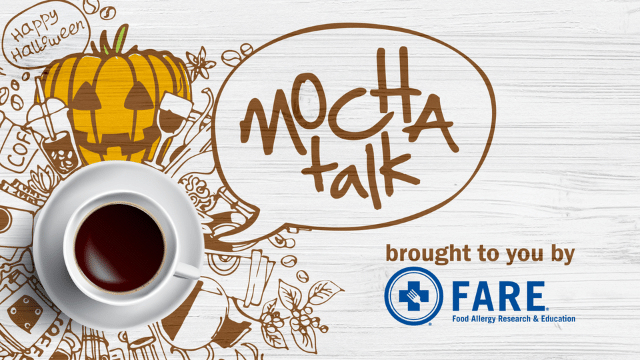 Halloween!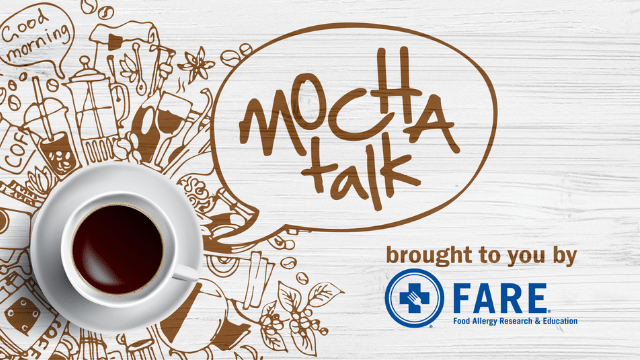 Emergency Readiness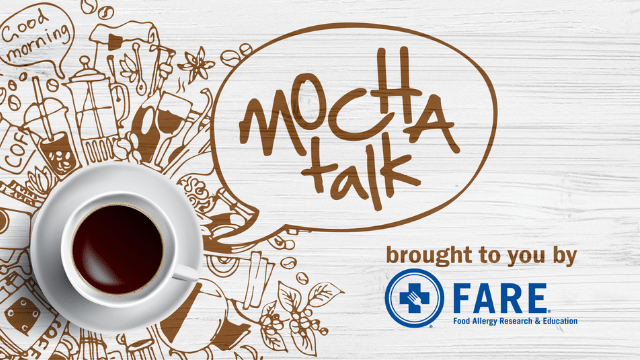 Back to School 2021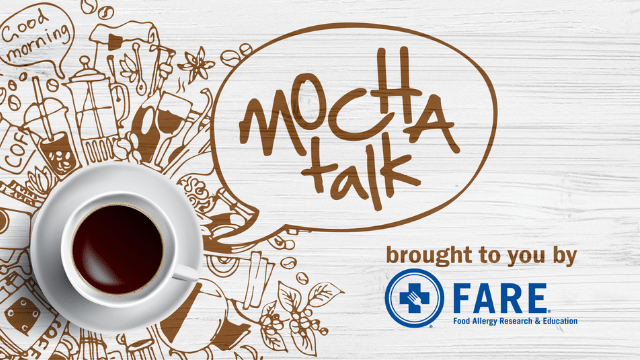 Food Allergy Awareness Week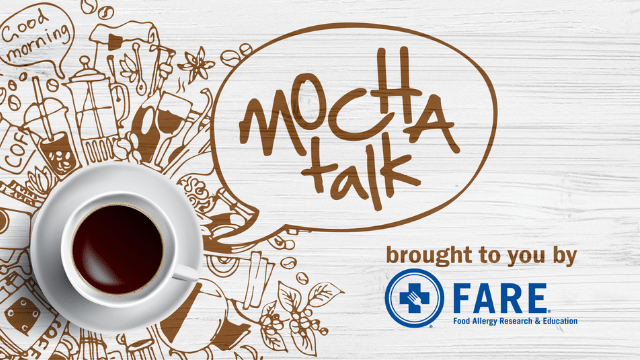 "Covid Anniversary"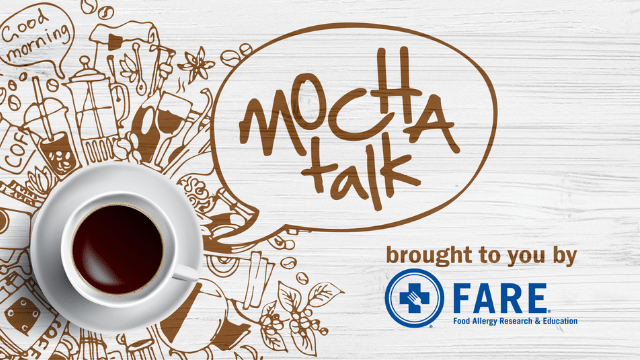 Coziness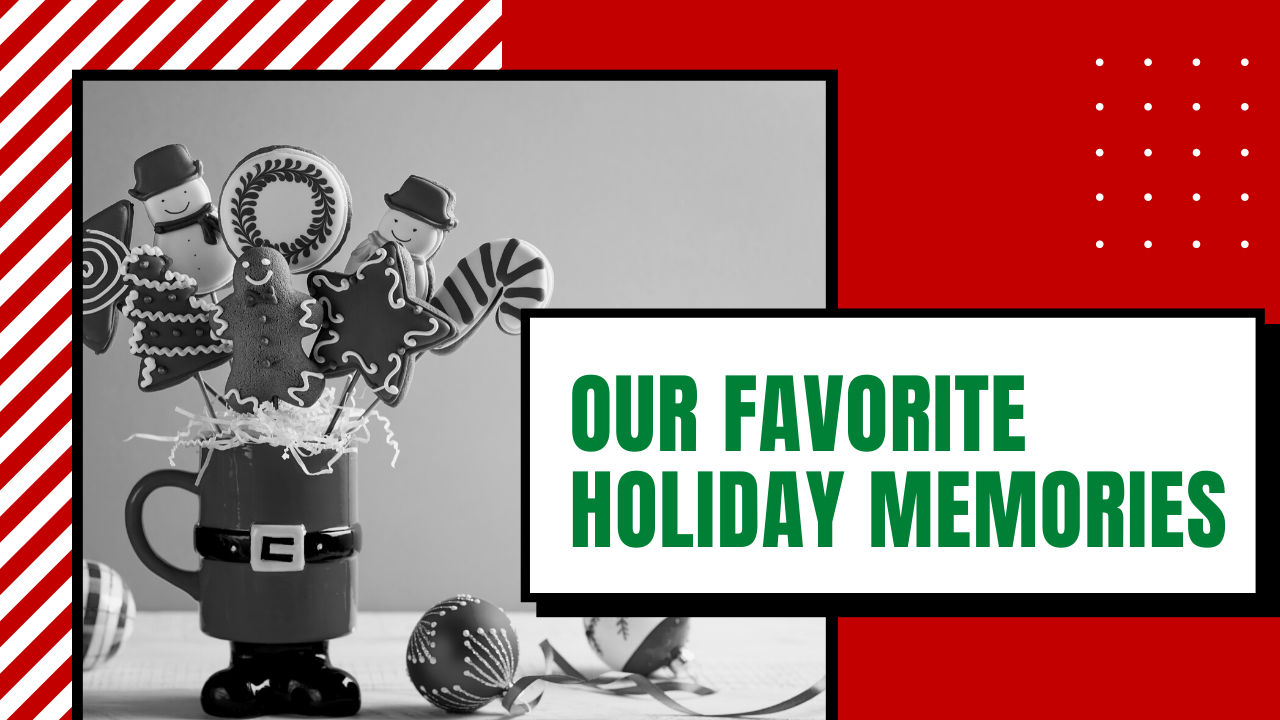 Our Favorite Holiday Memories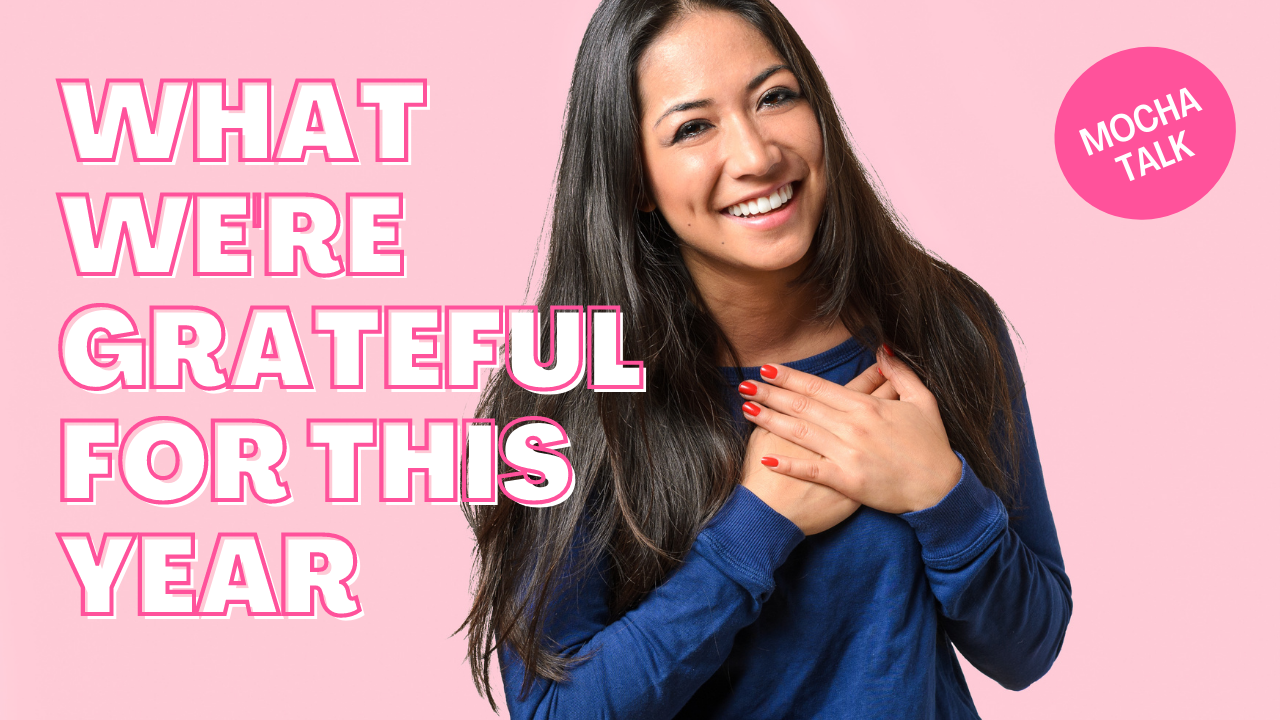 What We're Grateful For This Year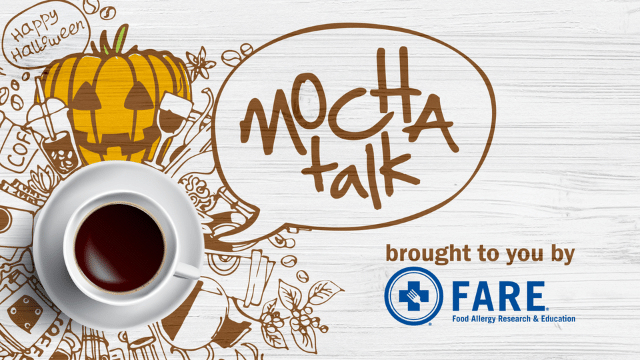 Halloween with Food Allergies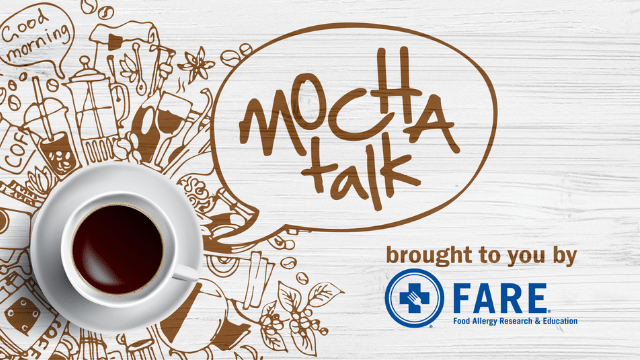 Back to School with Food Allergies
That Takeout Show with Ali Khan
Ordering takeout can be difficult if you're living with food allergies. So Ali Khan, Food Network star, is here to help you navigate more than just the menu.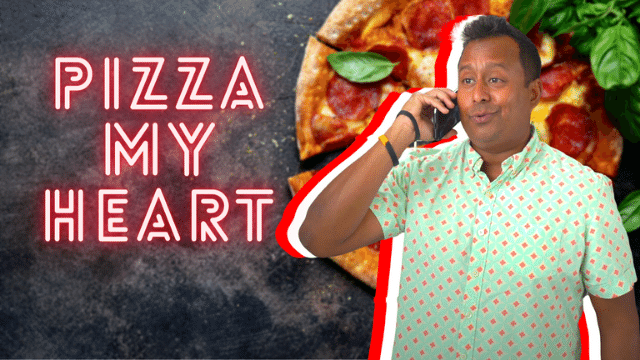 Pizza My Heart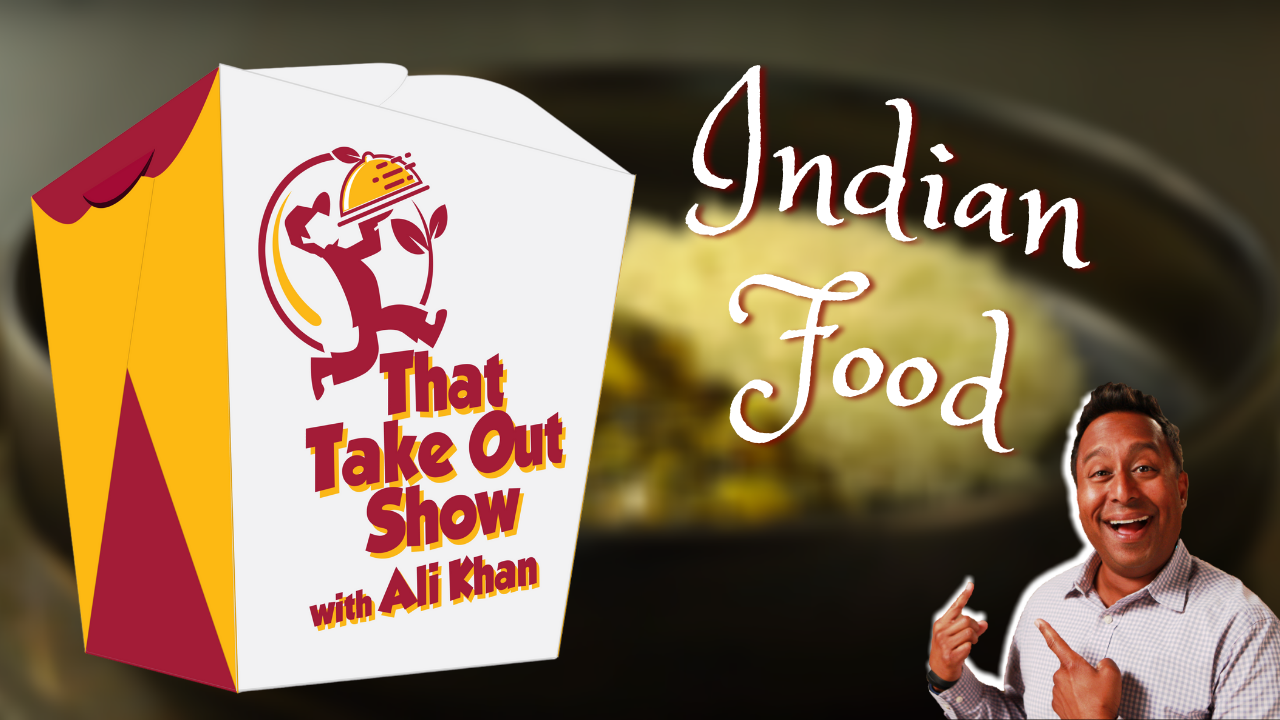 In the Mood for Indian Food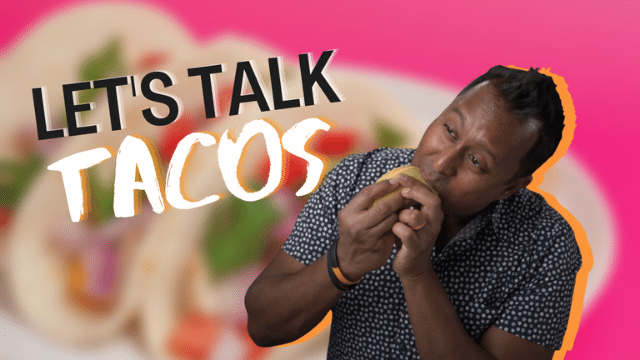 Let's Talk Tacos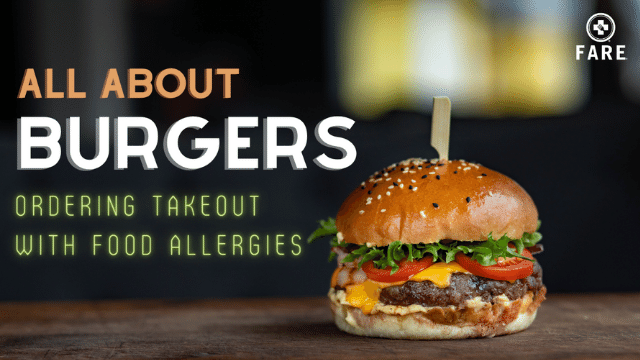 All About Burgers
More Living Teal™
Living Teal: At the Table With FARE, provides engaging conversation that shares key tips for daily living including a special focus on living with, or caring for someone with, food allergies.
Having food allergies should not stop you from being the chef of your own kitchen. Create tasty treats for friends and family, free from your allergens, with some of our amazing dishes created by friends of FARE!
Explore our information and resources to see how you can prepare for this holiday and join our Teal Valentine's Day movement to help make sure everyone can share in the fun!
All Things Living Teal™