FARE Diversity Scholars Program
About the Program
As part of FARE's Health Equity Initiative, we have partnered with National Medical Fellowships (NMF) to launch the FARE Diversity Scholars Program. The program is designed to provide mentorship and financial support to graduate-level students of color interested in food allergy research and community engagement. FARE is committed to helping build a pipeline of racially and culturally diverse physicians and researchers interested in investigating, evaluating, and addressing the socioeconomic factors that impact healthcare access for under-resourced patients with food allergies.
The Diversity Scholars Program offers each scholar a $10,000 annual stipend to rising second, third and fourth-year graduate students working toward an MD, PhD, or MPH, with an option to renew for one year. Over 10 months scholars will commit to a minimum of 200 hours, working with the FARE Clinical Network (FCN), or other medical and academic institutions, on substantive research/data analysis projects related to food allergy prevention, management or understanding barriers to accessing food allergy care and safe foods.
Scholars receive mentorship from the partnering medical/academic institution regarding food allergy research and career pathway. Additionally, scholars are given valuable professional development, conference participation and networking opportunities.
Medical and academic institutions interested in in the Diversity Scholars Program must have the bandwidth to support students by offering a dedicated mentor, provide necessary resources and relevant training opportunities. Host sites benefit from increased capacity, and by offering enriching opportunities to graduate students, participating institutions are helping to create a diverse workforce pipeline into food allergy.

For more information, please contact Adeela Abbasi
FARE Diversity Scholars Program 2022-2023 Cohort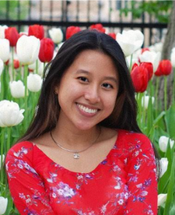 Hang Nguyen
Yale School of Medicine
1st Year Medical Student
Diversity Scholar Host Institution: Yale School of Medicine 
Hang is passionate about leveling the playing field for first-generation and low-income (FGLI) students. In college, she led a group called A Leg Even, organizing career workshops and mentorship program that connect FGLI undergraduates to graduate and professional students with similar interests. Hang continues to advocate for FGLI students in her role as a co-leader of Yale's FGLI group. 
---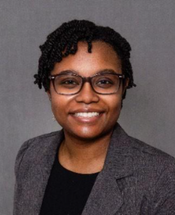 Sydney Butler
University of North Carolina School of Medicine
4th Year Medical Student, Master of Public Health Candidate
Diversity Scholar Host Institution: University of North Carolina School of Medicine
Sydney is dedicated to mentorship and promoting health equity. While attending Harvard for her undergraduate studies, she was very active in the Boston community, serving as a mentor and tutor to children in underserved areas and teaching health workshops in local high schools. 
---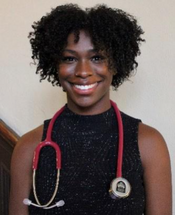 Tecora Turner
University of Chicago Pritzker School of Medicine
1st Year Medical Student
Diversity Scholar Host Institution: University of Chicago
Tecora attended the University of Texas at Austin, where she was a Division 1 soccer player. She is the current vice president of Pritzker's Student National Medical Association (SNMA), leader of the Obstetrics and Gynecology Interest Groups and SNMA's Region 2 Political Advocacy Liaison. 
---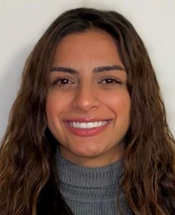 Rowanne Murrar
University of Illinois College of Medicine in Rockford
1st Year Medical Student
Diversity Scholar Host Institution: University of Chicago
Rowanne was a member of the President Award Honors Program at the University of Illinois at Chicago. She is passionate about diversifying the face of medicine and improving health literacy in underserved communities. She is currently working on her school's Committee of Diversity and Inclusion and has organized events that focus on educating medical students on related topics. 
---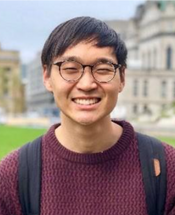 Justin Choi
Agnes Scott College
Post-Bacc Glide Year
Diversity Scholar Host Institution: Emory University/Children's Healthcare of Atlanta
Justin graduated magna cum laude from Yale University and plans to enter medical school in 2023. As a FGLI student, he is interested in increasing diversity in higher education. At Yale, he volunteered as an English tutor at Yale Bridges ESL, a nonprofit that provides free English classes to immigrants in the community. He was also on the Political Education and Action Committee of Yale's Asian American Student Alliance. 
---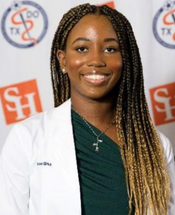 Brooke Birks
Sam Houston State University College of Osteopathic Medicine
2nd Year Medical Student
Diversity Scholar Host Institution: Baylor College of Medicine
Brooke has a passion for public health, serving marginalized communities, and increasing diversity in medicine. While an undergraduate at the University of Houston, Brooke participated in several community service events, including volunteering at the Houston Food Bank, Ronald McDonald House and assisting Hurricane Harvey victims.