Making Healthy Eating Easy for Everyone
You should not have to compromise to find foods that are safe to eat. With the FARE powered by Sifter tool, you do not have to! This tool's powerful Shop By Diet™ technology makes it easy to find so many more foods for your complex diet needs.
Shop Now
Using the FARE powered by Sifter tool for food allergy needs
Sifter knows shopping with food allergies can be difficult and time-consuming. Juggling multiple food allergy needs, plus any other dietary or health needs you may have, can feel like an impossible task. The FARE powered by Sifter tool can help make grocery shopping for those with food allergies a bit easier.
Sift through foods by 12 food allergy filters, including top 9 allergens plus mammalian meat/red meat, mustard, and corn.
Ingredient exclusions in combination with other health or dietary needs.
Registered Dietitian Nutritionist validated algorithm that can help narrow down acceptable food choices in the grocery store or ordering online.
FARE does not endorse the suggested diets and food products obtained by using the Sifter platform. The FARE powered by Sifter tool is not a replacement for healthcare, and you should make sure to read product labels and contact manufacturers as needed before purchasing and consuming food products.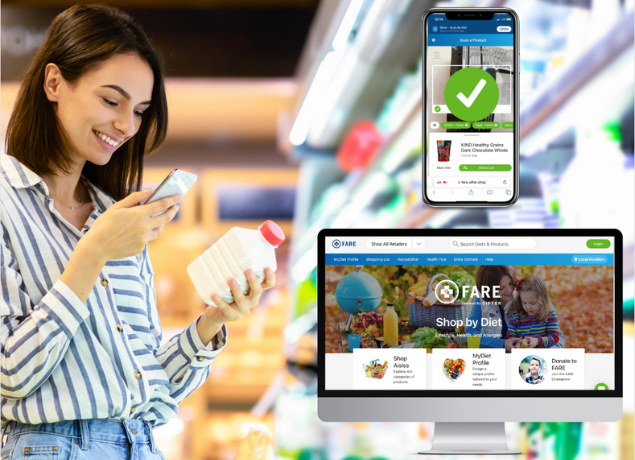 For the first time, you can create your own personal diet, using any combination of hundreds of diet filters:
Food allergens (top 9 food allergens, mammalian/red meat, mustard, corn) and ingredient concerns (gluten, sulfites, lactose)
Health diets (celiac, diabetes, FODMAP, heart and blood pressure health, etc.)
Medications (antibiotics, steroids, MAOIs, etc.)
Lifestyle diets (keto, paleo, vegan, Mediterranean, kosher, etc.)
Responsible practices (grassfed, non-GMO, fair trade, etc.)
Once you have selected your filters, Sifter technology "sifts" through thousands of product ingredients, food allergen information, and nutrition facts panels to find foods—in an instant—that match your dietary and food avoidance preferences, no matter how complex. Even if you have selected multiple filters, the search result is instantaneous, accurate, and consistent. It is a first screen toward making purchase choices in-store or online.
If you prefer to shop in-store, the FARE powered by Sifter Scan By Diet™ feature deciphers product labels on the spot. Use your smartphone to scan any food or supplement barcode and learn whether the item matches the filters you have selected. Green means the product likely fits; red means it doesn't. Learn more below. 
Your diet. Your way.
With so many new food products entering the market every year, and food and nutrition guidelines frequently changing based on new science, it can be challenging for people to figure out which foods fit their personal diet. The FARE powered by Sifter tool can make it easier to screen out foods that do not meet your food allergy or other dietary needs and offer suggestions of new products of which you may not be aware. Check out what you can do below:
MyDiet Profile: Sifter's MyDiet Profile tool makes it easier to screen out foods based on your find allergies as well as your other dietary needs. Save your dietary and food allergy preferences in your profile. Build a MyDiet Profile for yourself and everyone in your family. Then shop your MyDiet Profile online or in-store.

How to get started: Click the link above, then click the green "New Profile" button. Give your MyDiet Profile a name. Next, select your food allergy filters from the Allergens & Concerns wellness group. Then, add any additional preferences to set the profile up. That's it—you're ready to start shopping! Click here or here for a demo.

Scan By Diet: Take the power of the FARE powered by Sifter tool into the grocery store with the Scan By Diet feature! After you've created a MyDiet Profile, take your smartphone into your favorite grocery store and open fare.sifter.shop in your browser. Open the Scan a Product feature, and based on your MyDiet Profile, you can begin scanning product barcodes to see instantly if they do not fit and might fit! This tool easily fits into your normal grocery routine and gives you dietitian-validated support to make shopping easier than ever before. Click here or here for a demo.
The Sifter difference
Sifter's team of nutrition experts and developers continually incorporate new science-based recommendations given by dietitians and physicians for a wide variety of health conditions. To optimize accuracy, Sifter's proprietary algorithms evaluate product nutrition and ingredient information needed to follow diets, food allergen restrictions, food concerns, and responsible practices, as well as food interactions with prescription medications.
Sifter draws from current best practices established in e-commerce, using natural language processing (NLP) technology and machine learning (ML) to evaluate product information. Moreover, Sifter adheres to the latest scientific principles, grounded in research and integrated with U.S. government regulations, leading health and science policy statements, and the latest standard of care nutrition practices in dietetics.
Learn more about Sifter
Click Here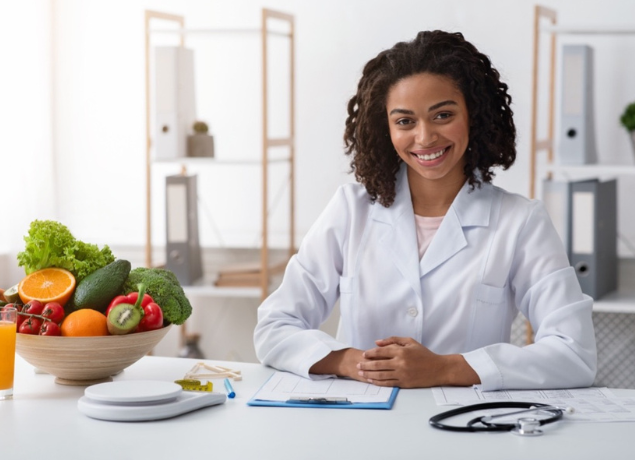 Shop today!
FARE and Sifter have partnered to make grocery shopping safer and more convenient for food allergy families.
Shop Now