FARE Shop By Diet, powered by Sifter
Shop Now
What is Sifter?
Sifter is a grocery shopping tool that uses digital technology and scientific health algorithms designed by registered dietitian nutritionists (RDN) to automate the review of nutrition information and ingredient statements. This tool was designed to make grocery shopping easier by evaluating hundreds of thousands of grocery products—without financial bias. Manufacturers do not pay Sifter to have their products included in the Sifter database. Sifter's dietitian-vetted algorithms match an individual's dietary preference and food avoidance needs to suitable grocery products. The "sifting" process is fast and consistent to label information. In addition, Sifter has been validated by a growing network of more than 2,000 RDNs that have signed up to use this grocery shopping tool with their clients. Sifter provides this digital technology to key dietetics and nutrition organizations, businesses, and the public free of charge.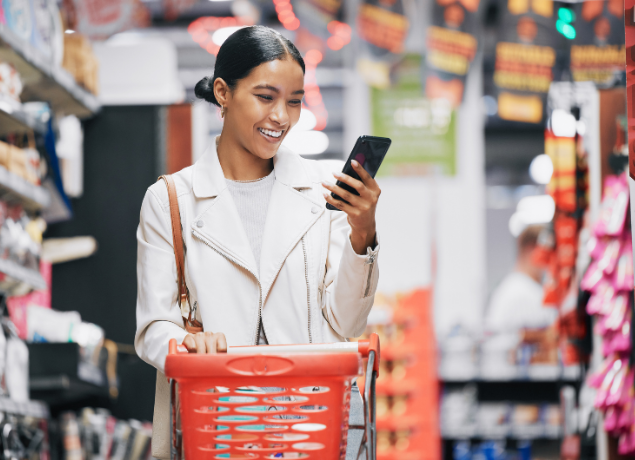 What's the overall benefit of using Sifter?
Sifter's intelligent technology can save consumers time, help them discover a wider variety of products, and provide the type of transparency needed toward making food purchase decisions. It is a first-pass screening tool for people with food allergies, following medical diets, or simply wanting to eat a more healthful or nutritious diet. No more sticking with the same foods due to the time required to read every single food label. With Sifter's shopping tool, the consumer can place their attention on only foods that fit, allowing them to make a more educated first screen decision about a purchase once they've reviewed the product label. Sifter's early research shows that using their platform takes roughly 30% less time compared to shopping without it, and that people buy more variety of foods, enhancing their dietary satisfaction and diversity.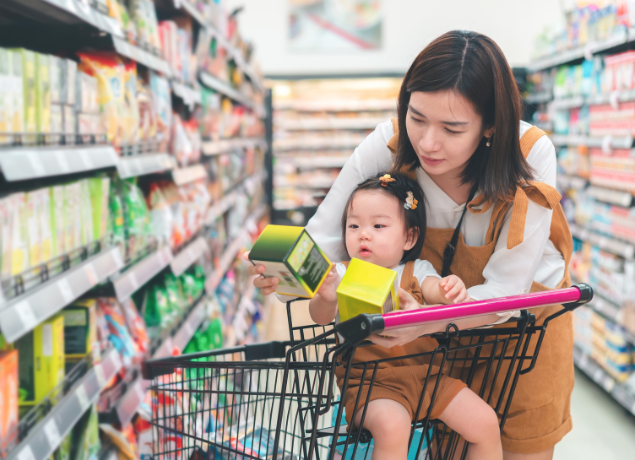 Benefits
Sifter can make grocery shopping easier and less time-consuming for anyone with food allergies, food intolerances, or avoiding certain ingredients in their diet. Sifter's sophisticated "sifting" technology cuts through the noise and finds a wider variety of foods through a first screen that may be suited to your health needs.
Sifter recognizes that many people with food allergies can be challenged with other diet-related health conditions. The Sifter tool is designed to factor in complex requirements—say, a nut allergy, lactose intolerance, and diabetes or hypertension—and help you discover a wider assortment of potential foods to choose from.
Sifter continually expands the number of search filters that you can select, in any combination, to create your own personal diet. Currently, the 200+ filters include 12 known food allergens (top 9 requiring labeling plus mustard, mammalian meat/red meat, and corn), plus gluten, sulfites, ingredient exclusions, medical diets, lifestyle diets, medications, religion-based diets, and responsible practices. You can select unlimited combinations of dietary filters, and your search will display only those foods that match your filters. No other shopping tool—online platform or app—can filter on multiple food allergens, diets, and ingredient exclusions in a single search.
Using Sifter's web-based platform from your browser on a mobile phone provides the same dietitian-validated support to decipher food labels when you're shopping in-store. From the Sifter webpage, you can scan food UPC codes and learn, on the spot, whether the item matches the filters you've selected. Sifter's food database has 200,000 unique food products that can be sifted on the spot. You can also view your shopping list, making it a first screen toward purchasing food products when shopping in-store.
With the RecipeSifter feature, you can test recipes against your dietary exclusions and needs to determine if they fit. RecipeSifter evaluates each ingredient in the recipe against your selected filters. It then gives you the option to swap ingredients to better fit your preferences and shows you which local grocers carry food products with those ingredients.
People who have food allergies or who are avoiding certain ingredients can trust that Sifter's food-search results are accurate to label information, consistent, and transparent. Hover your cursor over any filter (called a "SiftTag") on the MyDiet Profile page, and you will see the criteria used in the search. Sifter's team of nutrition experts and developers continually incorporate science-based recommendations given by physicians and RDNs for a wide variety of health conditions. The rules for food selection adhere to the latest scientific principles and are integrated with U.S. FALCPA and FASTER Act requirements, leading health and science policy statements such as the Dietary Guidelines for Americans, and current standard of care nutrition practices in dietetics. Because Sifter is primarily a tool to educate and discover more food options, we encourage all users to check product labels at every purchase and time of consumption to be certain Sifter's recommendations are right for you. When in doubt, contact the manufacturer.
The Sifter methodology for determining acceptable foods for all Sifter Food Allergens & Concerns always includes an extensive and thorough evaluation of the ingredient list and whether a "Contains" statement is used, and when a "May Contain" precautionary allergen labeling (PAL) statement is present on the product label. It is law that for ingredient lists and "Contains" statements, the manufacturer is responsible for accurately reporting on the label whether an allergen is contained in that product. Precautionary allergen labeling, however, is voluntary and not regulated by the FDA.
In addition, for peanuts, tree nuts, shellfish, fish, and sesame allergens, the Sifter methodology involves an extensive and thorough evaluation of the package ingredient list, any "Contains" statement, and all types of PAL statements provided by the manufacturer, (e.g., "May contain [allergen]," "Produced in a facility that also uses [allergen]," etc.) All package information regarding manufacturing is factored into Sifter's evaluation via algorithms for food allergens. Always check with a board-certified allergist or healthcare provider related to your personal condition.
The Sifter methodology for all "exclude ingredients" selected thoroughly evaluates the package ingredient list for any variation of the ingredient selected to exclude. For example, if onion is selected, then fresh onion, onion powder, onion juice, and any variation of onion will be sifted out. The results shown will eliminate any related onion ingredients.
Limitations
While Sifter makes food shopping and selection easier to comply with your dietary needs and habits, Sifter is NOT a replacement for healthcare, and you should follow all advice provided by your board-certified allergist or other healthcare professional managing your food allergies. If you have specialized needs from your health provider that go beyond FALCPA regulations and/or standard dietary guidelines, always follow your health provider's instructions, and contact food manufacturer for more information.
Sifter is not a food manufacturer. Sifter translates the food package nutrition facts, ingredient formulation, and other package information to determine acceptability for a match.
Sifter uses algorithms, developed, and validated by RDNs, to filter out foods that may not match according to the product's nutrition facts panel, ingredient list, and other label information. However, products sometimes can be improperly labeled, or re-formulations of the same product may also be in the marketplace during transition. That is why it is important to read the product label for yourself every time a product is purchased and consumed and/or contact the product manufacturer as needed.
While Sifter is a great resource for food product discovery, it is not a retailer. Sifter will show which retailers carry the foods that fit your profile, but the actual purchase needs to be done at the retailer's physical store or its website.
FARE does not endorse the suggested diets and food products obtained by using the Sifter platform. The FARE powered by Sifter tool is not a replacement for healthcare, and you should make sure to read product labels and contact manufacturers as needed before purchasing and consuming food products.