Living Teal™: At the Table With FARE
Living Teal: At the Table With FARE provides engaging conversation that shares key tips for daily living including a special focus on living with, or caring for someone with, food allergies. Each episode aims to educate and engage the audience, bringing together experts, influencers, personalities and educators to discuss today's most pressing issues.
Episode 6: A Conversation on the Relationship Between Bullying and Health Issues with Dr. Gia Rosenblum and Ted Kyle Featuring a FARE SWAP With Chef Simon Majumdar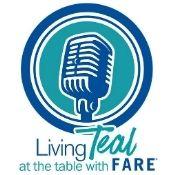 Guests: Dr. Gianine D Rosenblum, Ted Kyle and Chef Simon Majumdar
October 22, 2020
October is National Bullying Prevention Month. While bullying should never be a part of childhood, it unfortunately often is. At FARE, this month is about raising awareness of bullying but also about promoting kindness, acceptance, and inclusion. Joining FARE on this podcast are psychologist and food allergy mom, Dr. Gianine D. Rosenblum, and Ted Kyle, founder of ConscienHealth. This episode closes out with Chef Simon Majumdar who is all about fall with some seasonally-delicious squash recipes in our latest FARE SWAP!
Ted can be followed on Twitter and Facebook via @ConscienHealth and through blogs posted to ConscienHealth and The Obesity Action Coalition (OAC).
Gia can be followed on Psychology Today if you search for her under Dr. Gianine D. Rosemblum or you can connect with her via LinkedIn. 
Chef Simon Majumdar is on social media at @SimonMajumdar or you can find him on his own podcast, Eat My Globe, at www.eatmyglobe.com.   
Episode 5: All Things Teal Pumpkin & Halloween with Heather Brooker and a FARE SWAP featuring vegan chef, Leslie Durso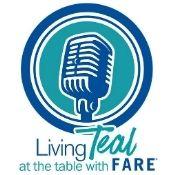 Guests: Heather Brooker and Chef Leslie Durso
October 8, 2020
October is officially underway! Whether orange or teal, pumpkins are everywhere and Halloween is top of mind for many Americans wondering what this year's celebration will look like. For this episode, we are joined by actress, Emmy Award-winning journalist, and host of the popular podcast, Motherhood in Hollywood (motherhoodinhollywood.com), Heather Brooker to talk all things Halloween and Teal Pumpkin. This episode is perfectly complemented by a FARE SWAP featuring Chef Leslie Durso diving into our favorite pumpkin recipes!
You can follow our guests on social media at @HeatherBrooker and @LeslieDurso.
Episode 4: The End of Food Allergy with Dr. Kari Nadeau and Sloan Barnett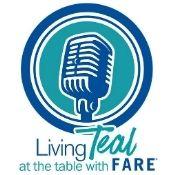 Guests: Dr. Kari Nadeau, Sloan Barnett, Ali Khan
September 24, 2020
Thirty-two million Americans currently live with a food allergy. In this episode, FARE sits in on a conversation between physician, researcher, and global food allergies expert Dr. Kari Nadeau and her co-author Sloan Barnett to learn about their brand new book, The End of Food Allergy, a landmark book on preventing, diagnosing, and reversing food allergies with key findings from a premier team of trained experts. This week's episode also features celebrity chef Ali Khan for a FARE SWAP dedicated to all things sandwiches!
Episode 3: Realities of Relationships And Dating in 2020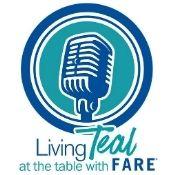 Guests: Comedian Matt Friend, FARE Rising Stars Kendra Chapman and Daniel Kadden, Chef Leslie Duro
September 10, 2020
Relationships and dating are never easy but throw in a global public health crisis AND food allergies? In this episode, we are joined by comedian Matt Friend and two of FARE's Rising Star leaders to discuss the ins and outs and ups and downs of dating in 2020.
Episode 2: Learning in the Era of COVID-19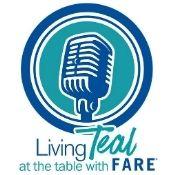 Guests: Julie Gunlock, Megan Lavin, Chef Leslie Durso
August 27, 2020
It's Back to School season and education is on everyone's mind these days -- possibly more than most years. Children all over the globe have either already begun their fall semesters or are preparing to get started and this year is unlike any other. In this episode, we are joined by two incredible women with great perspectives on the topic of learning in 2020. 
 

Episode 1: Diversity and Health Disparities in Food Allergy and Across America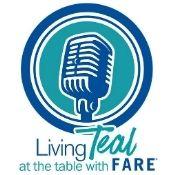 Guests: Dr. Ruchi Gupta, Reverend Karen Webster Parks, Chef Simon Majumdar
August 24, 2020
Diversity is top of mind today. More specifically, the disparities in our health system and communities. We know that trust must have a seat at the table. In this episode, we are joined by two amazing women leaders who have spent their careers behind the scenes building bridges and creating trusted relationships that drive sustainable and actionable results designed to support every individual's needs.