Fall Recipes
Tasty fall favorites to celebrate the new season!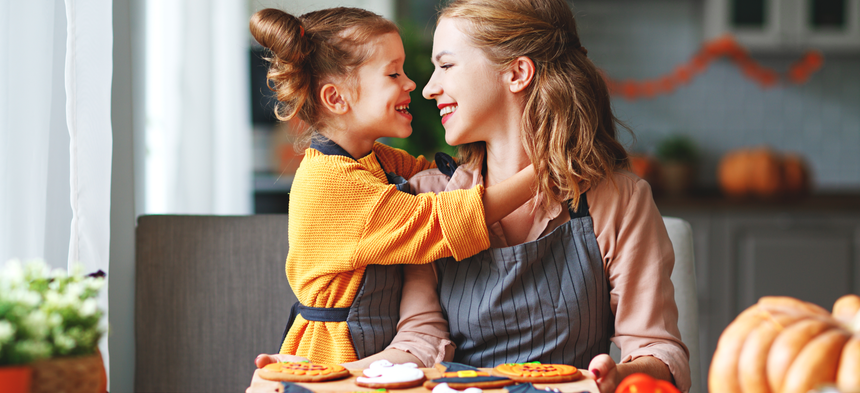 Note: while some of these recipes are listed free from some or all top allergens, please make sure to always read each label. Consider creating these recipes with substitutions for ingredients that contain your allergens, and share with us what you find!
---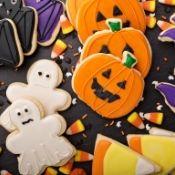 Top 10 Free Halloween Cookies
Get ready to decorate this tasty teal pumpkin treat. This sugar cookie recipe is simple, delicious and safe from the top 10 food allergens! The dough is easy to work with so you can roll it out and cut into whatever shapes you want, and the frosting is super easy to color and decorate.
Click here to view the full recipe. 
---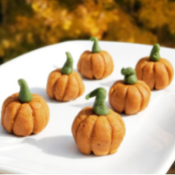 Pumpkin Spice Cookie Dough Bites
You will not be able to resist these tiny tasty treats. This recipe is easily customizable based on your allergens, and can even be colored teal to celebrate the Teal Pumpkin Project! So what are you waiting for? It is time to start cooking!
Click here to view the full recipe. 
---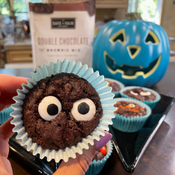 Spooky Brownies
These spooky Halloween brownies are nothing to be scared of, as they are super simple to make and very customoizable! The allergy-friendly brownie mix from our friends at Safe + Fair, and is dairy and egg substitute friendly. Prepare by yourself while listening to your favorite Halloween tunes, or get the family involved as you create sweet memories. Get ready to enjoy an amazing brownie cupcake (or two)!
Click here to view the full recipe. 
---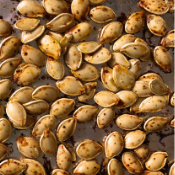 Roasted Holiday Curried Pumpkin Seeds
With your recently carved pumpkin sitting proudly on the porch, it is time to rinse off those seeds and put them to good use! Even if you already have a go-to pumpkin seed recipe, this simple savory snack is one you must try!
Click here to view the full recipe. 
---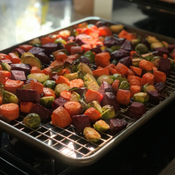 Honey Mustard Fall Veggies
A new season means new fresh veggies, and fall offers some of the best. This recipe calls for beets, carrots, and brussels sprouts, but we encourage you to add any and all of your fall favorites! From turnips to parsnips and sweet potatoes and more, this tasty dish is sure to remind you of all the great things fall has to offer!
Click here to view the full recipe. 
---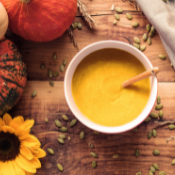 Top 9 Free Perfect Pumpkin Soup
Cooler weather means it is soup season! Nothing better than filling your house with fall scents while simultaneously creating a wonderfully warm dish, guaranteed to fill your tummy with all of the fall favorites. Grab a bowl of perfect pumpkin soup, wrap up in a cozy blanket, and turn on your favorite Halloween classics! 
Click here to view the full recipe. 
---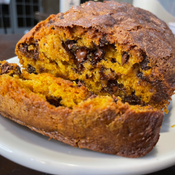 Chocolate Chip Pumpkin Bread
Nothing says fall like pumpkin, and this warm treat will quickly become a new fall favorite. In this episode of Piece of Cake with Sarah and Brooke, learn how to make this simple and customizable bread that will give your tastebuds the full fall experience. 
Click here to view the full recipe. 
Teal Pumpkin Project
The Teal Pumpkin Project is a simple way to make trick-or-treating safer and more inclusive. Placing a teal pumpkin on your doorstep signals that, in addition to candy, you offer non-food trinkets and treats that are safe for all trick or treaters.
Learn More