Recommended COVID-19 Guidelines Help Schools Navigate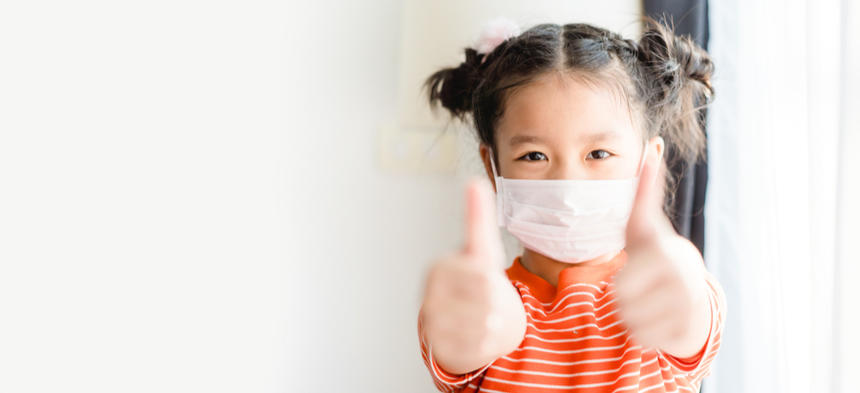 "Create an environment that is as safe as possible from exposure to food allergens."- American Academy of Pediatrics
The CDC guidance – while voluntary – outlines important COVID-19 prevention strategies like social and physical distancing in classrooms, buses, and shared spaces. Recommendations include, but are not limited to: 
Wearing face coverings for all staff members – with coverings encouraged for students
Canceling field trips, events, and extracurricular activities
Spacing out seating to 6 feet apart, desks facing in the same direction
Staggering arrival and drop-off times or locations, spacing on school buses
Conducting daily health screenings, such as temperature checks
While each school district will approach this year differently, we want to make sure schools consider the needs of children and families managing food allergies – especially if schools will be closing cafeterias and dining halls and "serving meals in the classroom". To help reduce the risk of a food allergy exposure, schools can follow these additional CDC recommendations: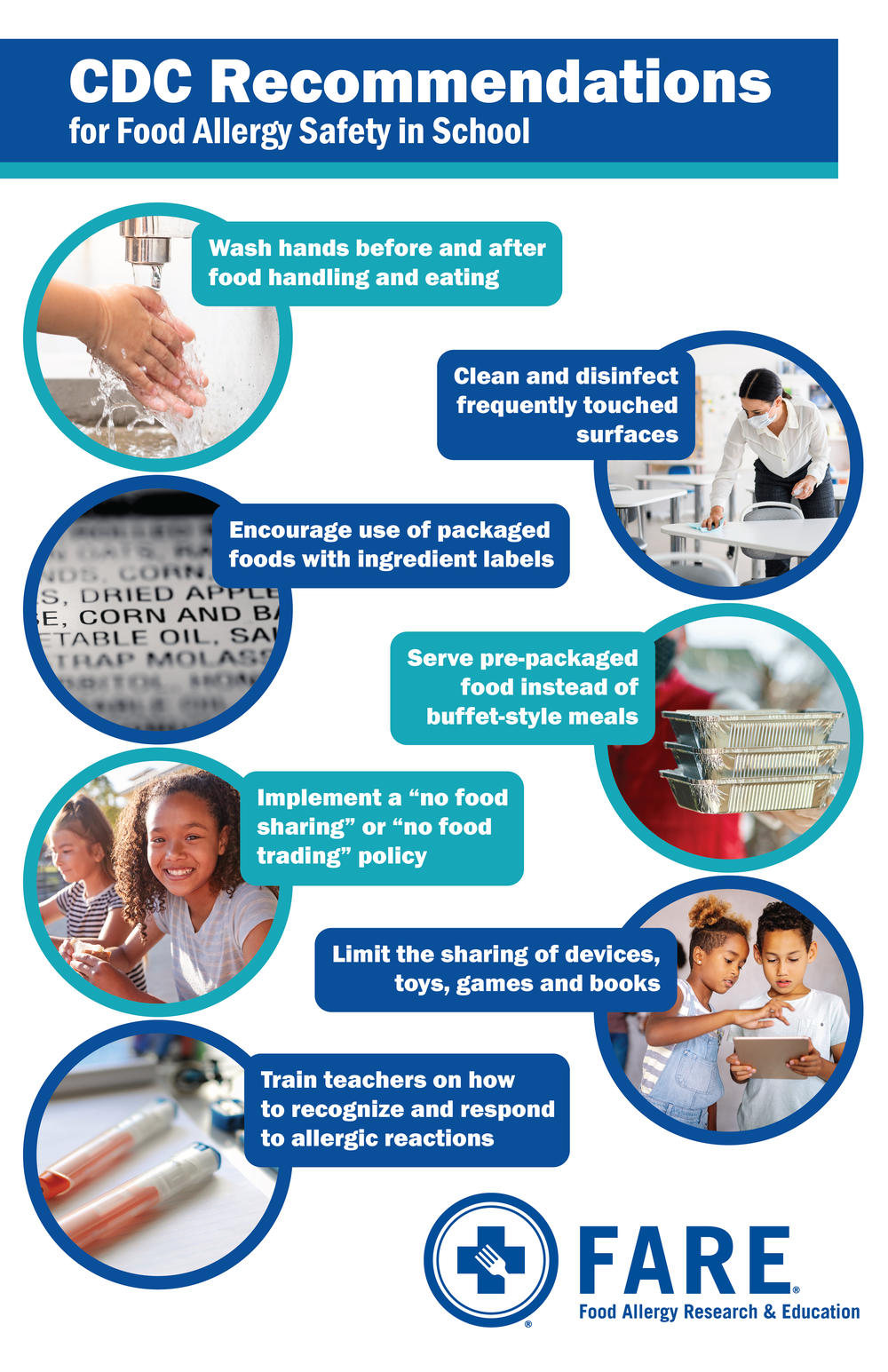 What parents can do now, before school starts:
Be an advocate for your child. Collaborate with school staff on establishing or reviewing your child's section 504 plan. Keep in mind the specific needs of your child in relation to the school's environment and any COVID-19 prevention strategies the school may institute.
Be an advocate for others. Reach out to school administrators, principals and teachers to help make sure guidelines to keep all children with food allergies healthy, safe and included are put in place by the start of the school year.
Interested in learning more about your state's plans for reopening? A multidisciplinary team of Johns Hopkins University researchers have launched a School Reopening Policy Tracker that provides real-time analysis of the latest K-12 guidance documents from every state.
Considerations for School Nurses. The American Academy of Allergy Asthma and Immunology (AAAAI) partnered with the National Association of School Nurses (NASN) to outline considerations for school nurses managing students with food allergies to ensure safe attendance at school.