Special Events
Attending FARE events helps advance food allergy research, education, and advocacy through fundraising and awareness.
Coming Together for Good - A FARE Gala
Thursday, November 16, 2023
The Pierre, NYC
The butterfly, a symbol of change and transformation, is our chosen metaphor to encapsulate this year's gala. Just as a caterpillar transforms into a butterfly to take flight, we believe that through education, research, and advocacy work, we can foster profound transformation, leading us into a world where allergic reactions are prevented, anxiety levels are reduced and lives are saved.
Learn More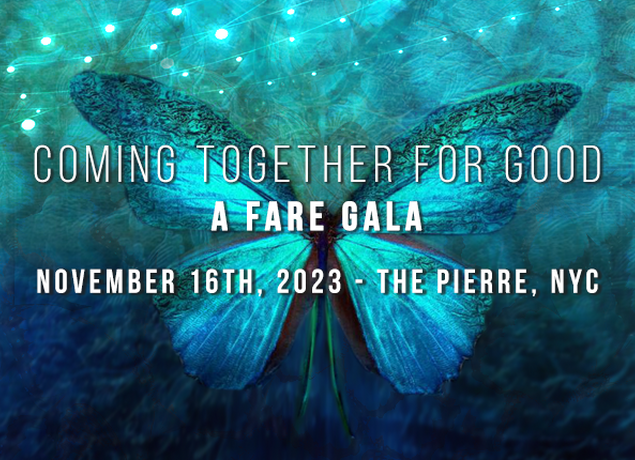 FARE's Second Annual Clinical Development Day
December 7-8, 2023
Washington D.C.
This in-person event will bring together representatives from US Food and Drug Administration and the National Institutes of Health, clinicians, and industry partners to explore critical issues in the development of new food allergy therapeutics, diagnostics, and prevention strategies.
Learn More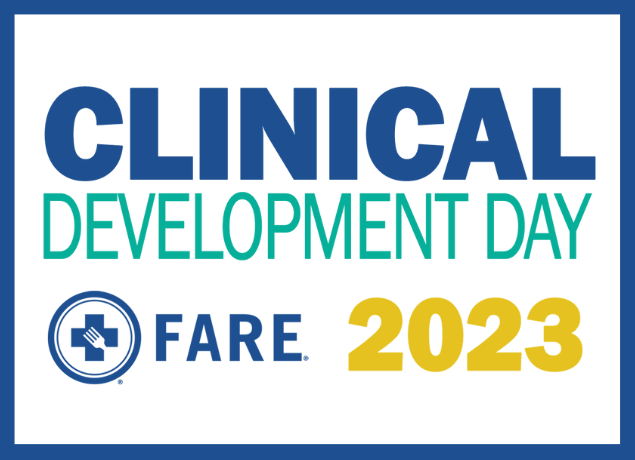 Food Allergy Safety Summit...for Hospitality
March 20-22, 2024
University of Maryland, College Park
Formerly separate events, the FARE Food Service Summit and the MenuTrinfo FASI (Food Allergy Symposium for Industry), this joint event will bring together thought leaders across the industry to share best practices in food allergy safety.
It will be held in-person at the University of Maryland, College Park on March 20-22, 2024. There will also be a pre-event road trip to see food allergy safety in action on March 19th!
Learn More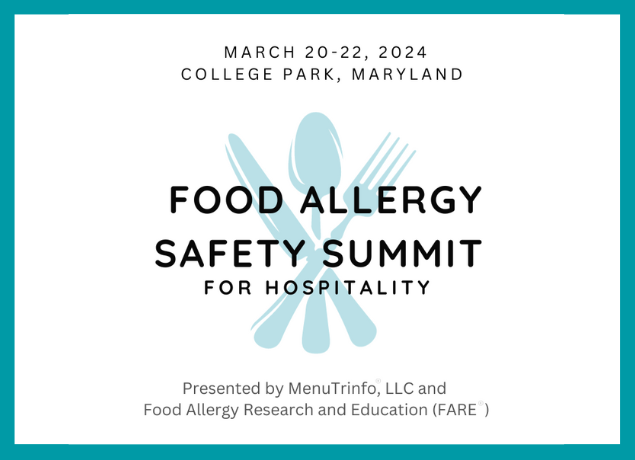 Food Allergy Awareness Week
May 12 – 18, 2024
Join us for a week of learning, loving and connecting with the whole food allergy family through research, education, advocacy and so much more!
Learn More