Food Service Summit 2022
On November 1-3, leaders in food service discussed and shared the latest in food allergy accommodations outside the home.
View the Presentations
About the Event
This annual event brings together leaders in food service to discuss and share the latest in food allergy accommodations outside the home. Previously the FARE College Food Service Summit, the event expanded in 2022 to reach the larger food service community to promote best practices that support the safety and inclusion of those managing food allergies.
To view the presentations from the Food Service Summit:
Visit the Food Allergy Academy at foodallergyacademy.org
If you do not already have an account, create one
Search for "FARE Food Service Summit"
You can also view the presentations by clicking here.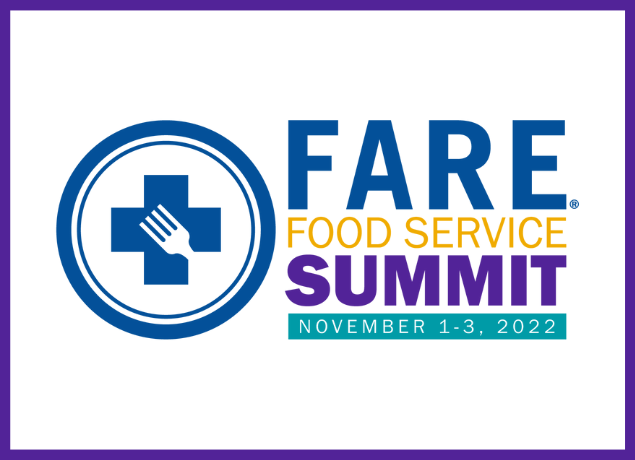 For information on CPEU certificates, or if you have any questions
The 2022 Event Included Three Days of Interactive Sessions
The 2021 FARE College Food Service Summit promoted allergy-aware food service on campuses across the country, but for 2022, we expanded our scope and impact! We welcomed leaders in food service across a variety of venues, including restaurants, hotels, non-profits, and K-12 schools. Individuals with food allergy and caregivers managing food allergy shared their stories and insights, while food service professionals discussed successful accommodations, menu-building strategies, and tips to increase customer engagement. We also announced the winners of the third annual FARE College Campus awards. Continuing education credits were offered to attendees.
The Food Service Summit sessions, along with the 2021 & 2020 College Summit sessions can be accessed on demand by logging into the FARE Food Allergy Academy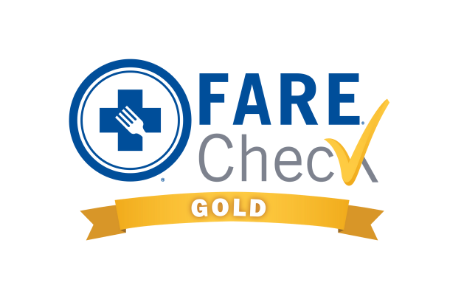 FARECheck
For millions of Americans, dining away from home can be stressful and challenging because one bite of a food allergen can have potentially life-threatening consequences.

FARECheck offers training and auditing to help restaurants provide a safer and more inclusive dining experience.