FARE Food Allergy Summit 2022
Recipes to Riches
It's time to find the recipe for the next big food allergy friendly snack! Cookies, granolas, bars, bites, roll-ups, jerkies, and more.
Calling all chefs! FARE wants YOU to submit your top 9 free snack recipe today.
Something portable
Shelf-stable and not needing refrigeration
Delicious
Safe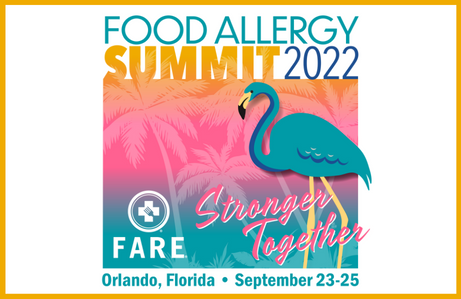 FARE Food Allergy Summit 2022
This in-person event will bring together people who are impacted by food allergies for three days of educational sessions, insightful discussions and meaningful connections. All are welcome – including adults, parents, teens (11 and up), and nutrition professionals!