Webinars & Training
March 19, 2021
March-ing Toward Your Best Meals: National Nutrition Month® Tips to Personalize Your Plate
12:00 p.m. ET
Celebrate this year's National Nutrition Month® theme, Personalize Your Plate, with FARE and Chef Tessa Nguyen, Registered Dietitian, Licensed Dietitian/Nutritionist. Take your tastebuds for a trip by learning accessible ingredient swaps to personalize your plate and meet your food and nutrition needs. In this session, Tessa will provide the building blocks needed to personalize your plate while accommodating food allergies and intolerances, meeting nutrient needs, identifying culturally sensitive food adaptations, and finding accessible ingredient swaps. She will also highlight how the 2020-2025 Dietary Guidelines for Americans promote equitable food allergy-related nutritional care.
This live webinar is approved for one hour of continuing education credit from the Academy of Nutrition and Dietetics (AND).
 

About the Speaker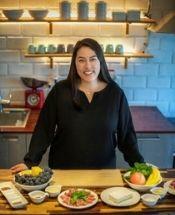 Tessa Nguyen, RD, LDN, is the founder and principal of Taste Nutrition Consulting. She is an internationally acclaimed chef and registered dietitian. Tessa's work promotes accessible cooking, cultural inclusion and diversity advocacy within the food and nutrition industries. She champions these efforts in her consulting business as well as on the Board of Directors for Diversify Dietetics. Tessa is based in South Korea. Follow along for her culturally diverse recipes on her blog or her YouTube channel, Tessa's Table. Connect with her @cheftessard on Instagram, Facebook and Twitter.