Food Allergy in Five Lessons Webinar Series
From food allergy basics to the latest advances, join expert speaker and experienced clinician John M. James, MD, as he reviews food allergy fundamentals in this free series of five webinars.
Food Allergy in Five Lessons
Whether you're adapting to a new food allergy diagnosis for yourself or someone you care about, or you've been managing food allergy for years, there is a so much to learn, and it can be tough to know where to start. From food allergy basics to the latest in food allergy treatment and prevention, join this free five-part webinar series as expert speaker, John M. James, MD, reviews the fundamentals of food allergies.
The series will begin with Lesson 1, an overview of food allergy, including basic definitions, categories of reactions, epidemiology, and information about symptoms and routes of exposure. Lesson 2 will provide a description of the overall diagnostic approach and process involved in confirming food allergies, with an exploration of allergy testing. Lesson 3 will be an in-depth review and discussion on the topic of anaphylaxis and the use of epinephrine. Lesson 4 will look at the landscape of food allergy treatment—from immunotherapies to biologic drugs. Finally, the series will close with Lesson 5, a discussion on food allergy prevention that addresses increased food allergy prevalence and early allergen introduction.  
The five-part webinar series
NOTE: If you are seeking a certificate for CEUs from this series, please view the webinars on the Food Allergy Academy. Simply sign in or register, and search "Food Allergy in Five Lessons". If you have any questions, please contact us. 
About the Presenter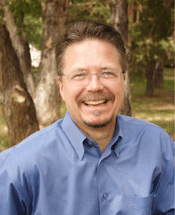 John James, MD, has specialized in diagnosis and management of allergic diseases and asthma for over 30 years, with a focus on food allergy and anaphylaxis. He holds board certifications in Allergy and Immunology and in Pediatrics. An Arkansas native, Dr. James majored in Chemistry at the University of Arkansas in Fayetteville and received his medical degree from the University of Tennessee in Memphis. He completed pediatric residency at the University of Utah and a fellowship in Allergy and Immunology at Johns Hopkins University, where he trained with noted food allergy experts Dr. Hugh Sampson and Dr. Robert Wood. As a University of Arkansas medical school faculty member, Dr. James also worked closely with another noteworthy food allergy expert, Dr. Wesley Burks, before joining Colorado Allergy and Asthma Centers in Fort Collins, where he retired in 2021. He now owns and operates Food Allergy Consulting and Education Services and is married with two adult children. 
Dr. James served on the Board of Directors of the American Board of Allergy and Immunology for six years where he served as the Chair of the Maintenance of Certification Committee. He is a previous medical director of the Parents of Asthmatic and Allergic Children support group in Northern Colorado. In addition, he served for many years on the Poudre School District Food Allergy Task Force in Fort Collins. He is a past member of the Medical Advisory Board of the Food Allergy and Anaphylaxis Network. Dr. James has been active on many committees of the American Academy of Allergy, Asthma and Immunology, and he served a six-year term on the National committee of the American Academy of Pediatrics that plans and organizes Allergy, Immunology and Pulmonary programs for their annual meeting.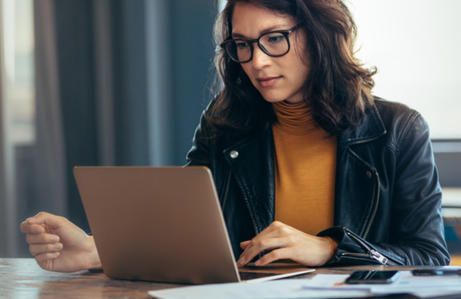 Visit the Food Allergy Academy!
Food Allergy Academy offers live and on-demand educational content for the food allergy community and also the professional teams that support them, like healthcare providers, registered dietitians and educators. This new platform helps FARE provide access to training and resources that make the world a safer and more inclusive place for those living with food allergies.

Once you register, you can search for available courses and training to find what might be right for you.