Webinars & Training
March 09, 2022
WEBINAR: Lesson 1: Food Allergy Basics
In this webinar, hear about what food allergies are and aren't, reaction signs and symptoms, the natural history of food allergies, routes of exposure, related conditions, and more!
Join us for the first webinar in FARE's five-part series, Food Allergy in Five Lessons, presented by Dr. John James. Learn about the basics of food allergy – what they are, and what they aren't, what an allergic reaction looks like, current statistics, the natural history of food allergies, and much more! In addition, this webinar will discuss the major symptoms of food allergy, routes of exposure, and conditions like food protein-induced enterocolitis syndrome (FPIES) and eosinophilic esophagitis (EoE) that are impacted by food allergies.  
FARE is a Continuing Professional Education (CPE) Accredited Provider with the Commission on Dietetic Registration (CDR). CDR Credentialed Practitioners will receive one Continuing Professional Education unit (CPEU) for completion of this course.
 

About the Speaker

John M. James, MD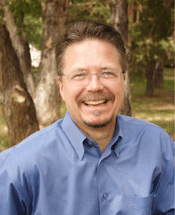 Dr. John James has worked in the field of Allergy, Asthma and Immunology for over 30 years. He is board certified by the American Board of Allergy and Immunology. Dr. James lives in Fort Collins, Colorado and has clinical experience in the diagnosis and management of allergic diseases and asthma with a special interest in food allergy and anaphylaxis. 
Dr. James is a native of Arkansas and he received his undergraduate degree from the University of Arkansas. He then received his Doctor of Medicine degree from the University of Tennessee. Dr James completed his pediatric residency at the University of Utah. He fulfilled an Allergy and Immunology fellowship at Johns Hopkins University. While working there he received mentorship and training from Dr. Hugh Sampson and Dr. Robert Wood, both of whom are noted leaders in the evaluation and management of patients with food allergy. Before joining Colorado and Allergy and Asthma Centers, Dr. James was a medical school faculty member for four years at the University of Arkansas in Little Rock in the Division of Allergy and Immunology. He worked closely with Dr. Wesley Burks who is another well-known expert in food allergy. Dr. James then worked with Colorado Allergy and Asthma Centers for 24 years before retiring in 2020. 
Dr. James served on the Board of Directors of the American Board of Allergy and Immunology for six years where he served as the Chair of the Maintenance of Certification Committee. In addition, he is a past member of the Medical Advisory Board of the Food Allergy and Anaphylaxis Network. Dr. James has been an active on many committees of the American Academy of Allergy, Asthma and Immunology and he served a six-year term on the National committee of the American Academy of Pediatrics that plans and organizes Allergy, Immunology and Pulmonary programs for their annual meeting. In 2021, Dr. James started a new medical specialty consulting business called Food Allergy Consulting and Education Services.