Five-Part Food Allergy Fundamentals Webinar Series
From food allergy basics to the latest advances, join expert speaker and experienced clinician John M. James, MD, as he reviews food allergy fundamentals in this free series of five webinars.
Food Allergy Fundamentals
Whether you're adapting to a new food allergy diagnosis for yourself or someone you care about, or you've been managing food allergy for years, there is a so much to learn, and it can be tough to know where to start. From food allergy basics to the latest in food allergy treatment and prevention, join this free five-part webinar series as expert speaker, John M. James, MD, reviews the fundamentals of food allergies.
The series will begin with Part I, an overview of food allergy, including basic definitions, categories of reactions, epidemiology, and information about symptoms and routes of exposure. Part II will provide a description of the overall diagnostic approach and process involved in confirming food allergies, with an exploration of allergy testing. In Part III, there will be an in-depth review and discussion on the topic of anaphylaxis and the use of epinephrine. Part IV will look at the landscape of food allergy treatment—from immunotherapies to biologic drugs. Finally, the series will close with Part V, a discussion on food allergy prevention that addresses increased food allergy prevalence and early allergen introduction.  
The five-part webinar series
March 9, 2022 – Part I: Food Allergy Basics. View webinar in Food Allergy Academy.
May 24, 2022 – Part II: Food Allergy Diagnostics. Register Now!
July – Part III: Anaphylaxis
September – Part IV: Food Allergy Treatment
November – Part V: Food Allergy Prevention   
About the Presenter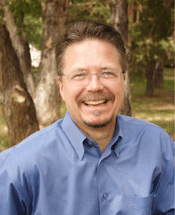 Dr. John James has worked in the field of Allergy, Asthma and Immunology for over 30 years. He is board certified by the American Board of Allergy and Immunology. Dr. James lives in Fort Collins, Colorado and has clinical experience in the diagnosis and management of allergic diseases and asthma with a special interest in food allergy and anaphylaxis. 
Dr. James is a native of Arkansas and he received his undergraduate degree from the University of Arkansas. He then received his Doctor of Medicine degree from the University of Tennessee. Dr James completed his pediatric residency at the University of Utah. He fulfilled an Allergy and Immunology fellowship at Johns Hopkins University. While working there he received mentorship and training from Dr. Hugh Sampson and Dr. Robert Wood, both of whom are noted leaders in the evaluation and management of patients with food allergy. Before joining Colorado and Allergy and Asthma Centers, Dr. James was a medical school faculty member for four years at the University of Arkansas in Little Rock in the Division of Allergy and Immunology. He worked closely with Dr. Wesley Burks who is another well-known expert in food allergy. Dr. James then worked with Colorado Allergy and Asthma Centers for 24 years before retiring in 2020. 
Dr. James served on the Board of Directors of the American Board of Allergy and Immunology for six years where he served as the Chair of the Maintenance of Certification Committee. In addition, he is a past member of the Medical Advisory Board of the Food Allergy and Anaphylaxis Network. Dr. James has been an active on many committees of the American Academy of Allergy, Asthma and Immunology and he served a six-year term on the National committee of the American Academy of Pediatrics that plans and organizes Allergy, Immunology and Pulmonary programs for their annual meeting. In 2021, Dr. James started a new medical specialty consulting business called Food Allergy Consulting and Education Services.