Food Allergy Awareness Week 2020: Finding Community Online
A recap of the week's exciting online events, plus ongoing opportunities to share and a preview of dynamic programming to come.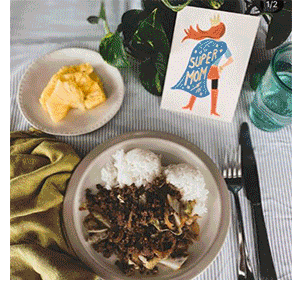 Thank you to everyone who helped to promote greater understanding of food allergies during Food Allergy Awareness Week 2020. Across the food allergy community, we overcame unusual circumstances this year to make impacts at home that will carry forward into the world. As we look back on the many ways our community raised awareness, we take pride in the creativity and commitment shared by food allergy advocates on behalf of the 32 million Americans living with this potentially life-threatening disease. 

As we all shift to a more digital lifestyle, our community representation was stronger than ever. Nearly 73,000 viewed FARE's website, and more than 58,000 engaged in Food Allergy Awareness Week across social media.
Here are just a few of the week's highlights.
We're excited to extend our efforts beyond Food Allergy Awareness Week. Through the end of May and beyond, FARE will continue to raise awareness and bring dynamic programming that will keep the momentum building:
A Conversation With Congresswoman Doris Matsui (CA-6): On Wednesday, May 20, at 2:00 p.m. ET, the author of the FASTER Act (H.R. 2117) will discuss how Congress is working to protect and help Americans during COVID-19. Rep. Matsui will also discuss the prospects for the FASTER Act, the sesame labeling legislation that has now been introduced in both chambers. Register today!

Story Pirates: Calling all those who Contain: Courage®: We want to hear from you, and we want to share your story with the world! FARE is teaming up with Story Pirates to amplify the voices of children whose lives are affected by food allergies. Get ready, get excited, and in the meantime, stay tuned for more information on when and where to submit your stories along with tips, prompts, and tricks!
We are grateful to all of you for engaging with these initiatives and supporting our mission to promote life, health and hope for all those living with food allergies. Thank you for being part of the FARE community.