FARE Blog
October 29, 2020
The 2020 Living Teal™ Global Summit: A FARE Summit Like No Other
When COVID-19 made it impossible to meet as we have in the past, we created a virtual gathering for more than 2,200 of our friends and allies!
People who manage food allergies know all about substitutions. When the usual recipe isn't safe, we improvise. So when COVID-19 made it impossible to meet as we have in the past, we knew what to do…and the results exceeded all of our expectations. By going online and substituting reach for proximity, we created a virtual gathering for more than 2,200 of our friends and allies!
Held October 1-3, the 2020 Living Teal™ Global Summit celebrated three days of education, inspiration and fun. Registration for most Summit sessions was free of charge, making the event accessible to everyone with an internet connection. More than 50 speakers offered sessions on every aspect of living our best lives with food allergies, from caring for all aspects of health to swapping recipes, navigating transitions, taking on new challenges, and making life better for everyone in our community. We thank our emcee, television host and food writer Ali Khan, and all of our presenters for their insights, humor and know-how.
The Summit's roster of speakers reflected FARE's Living Teal™ initiative to build and embrace our broad food allergy community, with fun and engaging lifestyle content designed to share tips, tricks, lifehacks, recipes and heartwarming stories. Topics ranging from food, entertaining and travel to cultivating resilience and caring for infants were covered in presentations by chefs Simon Majumdar, Leslie Durso, Owen Osborne and David Rose; athletes Shannon Miller, Olympic Gold medal-winning gymnast, and Rashad Jennings, former NFL running back; and actresses Heather Brooker, Holly Robinson Peete and Tracy Stumpf. We also heard from individuals and caregivers managing food allergies as well as researchers, healthcare providers, mental health professionals, food safety experts, educators, advocates, influencers and leaders in the food allergy community. If you missed the Summit, many of the sessions can still be viewed on FARE's Living Teal™ Channel.
The Living Teal™ Summit also showcased the talents of young inventors who competed in our fourth annual Innovation Tank. The seven winning contestants designed concepts or prototypes to make life better for people living with food allergies:
And, finally, we recognized four remarkable young women who are pushing to make the world a better place for those managing food allergies. FARE honors these inspirational high-school students for their incredible work and commitment to combat food insecurity within the food allergy community. Congratulations to the 2020 recipients of our first-ever Living Teal™ Spotlight Awards!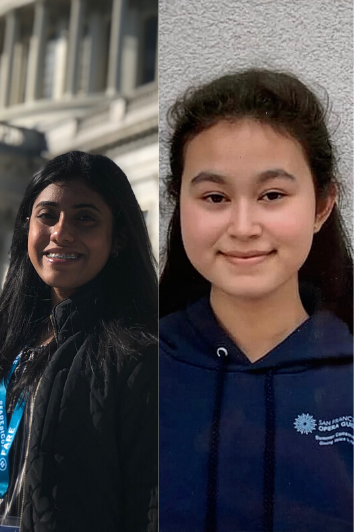 Anisah Daniels (New Jersey) and Celeste Virador (California) have developed Food Allergies and Food Insecurity (FAFI). Last year, this project conducted allergy-friendly food drives for food banks. This year, during the coronavirus pandemic, Anisah and Celeste are working with Emily Brown of the Food Equality Initiative to organize FARE's Teen Advisory Group and others in the food allergy community in conducting a policy scan of school districts to assess the capacity of school lunch programs to serve families managing food allergy. You can contribute to this policy scan by contacting school districts near you. The resulting data will inform policymakers and raise awareness of the challenges facing food-insecure families managing food allergy.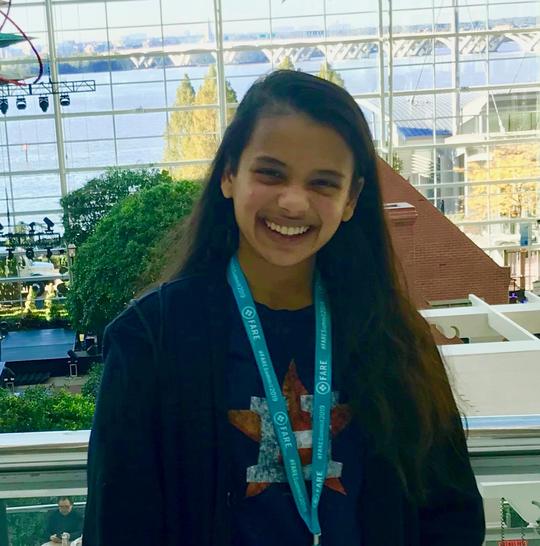 Indrani Maitra (Texas) has launched the Allergy Friendly Choices program with the Houston Food Bank and West Houston Assistance Ministries, helping to match allergy-friendly donated food to the food allergy families who most need these safe specialty products.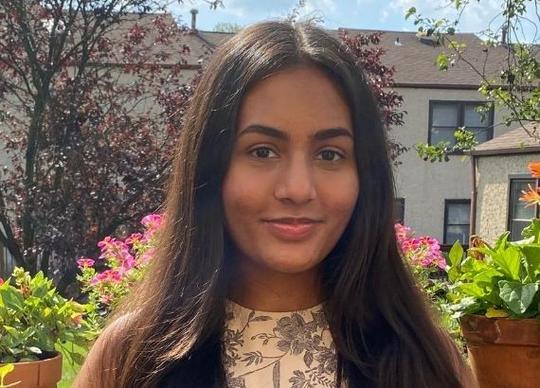 Shreya Shivakumar (New Jersey) has founded Nourish America, a nonprofit organization providing allergy-friendly food to people in need. Starting in December 2018, Nourish America has held allergy-friendly food drives and fundraisers to provide about 1,200 pounds of allergy-friendly food to underprivileged communities in New Jersey and the tri-state area.
We hope that next year's Summit can bring us together in one location, but until then, we encourage you to subscribe to the Living Teal™ Channel. You'll find 2020 Living Teal™ Global Summit content, a rotating selection of talks from the 2020 Contains: Courage® Research Retreat, and new videos added regularly featuring recipes, holiday plans, advice and encouragement to help you live your best life by living teal. 
Thank You to Our Partners
FARE extends our deepest appreciation to the following partners for their commitment to the FARE mission. We also want to acknowledge partners such as DBV, Genentech and YumEarth, with multi-year commitments which help ensure continuity of our work on behalf of the food allergy community.