TAG Tackles School Lunch Programs
Learn how FARE's Teen Advisory Group is combating food insecurity through school lunch programs and how you can get involved
Ever year, state and federal programs work to ensure there is funding to support individuals facing food insecurity, meaning people who do not have access to enough food. That funding supports things like food banks, soup kitchens, and free or reduced cost school lunches for children.
Even though more than 20 percent of children with food allergies face food insecurity, many of these programs do not account for additional funding that may be needed to provide them food. 
Right now, when thousands of people are losing their jobs and grocery shelves are often empty, it is more important than ever that school districts providing free meals are accommodating children with food allergies. Unfortunately, this is very often not happening.
In partnership with the Food Equality Initiative (FEI), FARE's Teen Advisory Group (TAG) is working to learn more about how school districts around the country are approaching the needs of individuals with food allergies during this crisis.  The data collected through this policy scan can be used to prove the need for funding and policy flexibility to ensure access to safe food for all children in situations like the present.
TAG is looking for additional volunteers willing to contact their local school district(s).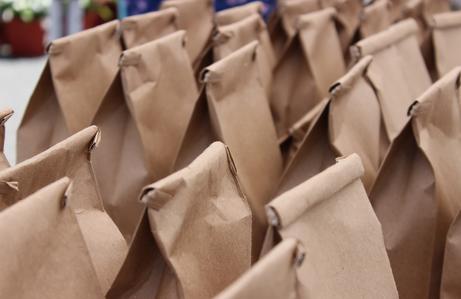 Contact Your School District
Want to get involved? Just reach out to your school district to ask them:

1. During this pandemic, are you able to make accommodations for students with dietary restrictions in your meal program?
2. If not, are there any plans to begin making these accommodations?

Then submit the response here so TAG can include it in their data.
During times of crisis when food insecurity is prevalent, individuals with food allergies are rarely considered. Every person deserves to have access to safe foods. Through this project, we want to bring attention to this rarely talked about issue that affects millions of Americans and collect the data needed to create necessary change.



Anisah and Celeste, TAG project leaders