College Food Service Summit 2021
Save the date, November 2-4, 2021, for this annual event to bring together best-in-class higher education institutions to learn, discuss and share the latest in food allergy accommodations.
Join The 2021 FARE College Summit Virtually
Each year, FARE, the world's leading non-governmental organization engaged in food allergy advocacy, brings top minds in higher education food service together for a free, three-day event to learn, share and address key issues around food allergies at the FARE College Food Service Summit. Hundreds of food service professionals, registered dietitians and chefs from colleges and universities attend this dynamic conference, and with the Summit returning in an interactive virtual setting again in 2021, it is even easier to attend from your home or office.
Register Now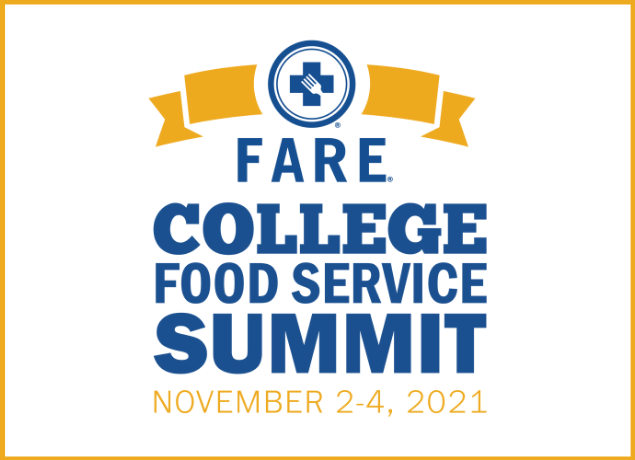 Three Days of Interactive Sessions
The FARE College Food Allergy Summit will address a variety of topics to keep you engaged each afternoon of the conference. Students will give their first-hand experiences, peers will share their keys to successful accommodations and menu building and student engagement. In addition, continuing education credits offered to attendees and the second annual FARE College Campus award winners will be announced.
The 2020 College Summit sessions can be accessed on demand by logging into the FARE Food Allergy Academy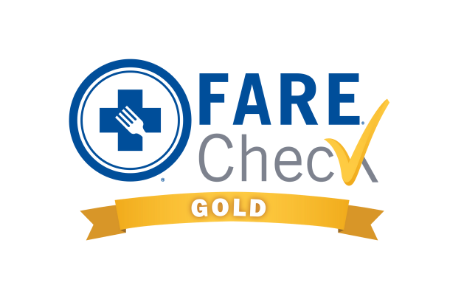 FARECheck
For millions of Americans, dining away from home can be stressful and challenging because one bite of a food allergen can have potentially life-threatening consequences.

FARECheck offers training and auditing to help restaurants provide a safer and more inclusive dining experience.