Courage at Congress 2021: Advocate for a Cure
March 8-10, 2021
Advocating for Change
In early March 2020, 150 food allergy advocates from across the country traveled to Capitol Hill to meet with members of Congress and staff from more than 100 offices during FARE's inaugural Courage at Congress: FARE's Advocacy Day to Fight Food Allergies. This event was instrumental to the FASTER Act passing through both the U.S. House of Representatives and the U.S. Senate by the end of 2020, but the legislative clock ran out before a final vote could pass the bill into law.
Photo: March 2020 Fly-In
Learn More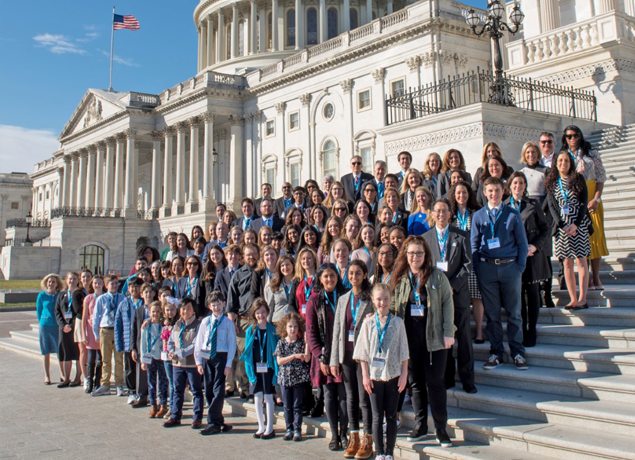 Courage at Congress 2021
FARE's second annual advocacy event, Courage at Congress 2021: Advocate for a Cure, was held March 8-10. This year's gathering was virtual, allowing more members of the community to have their voices heard by key members of Congress and work again on passing H.R. 1202, the FASTER Act. This community momentum expanded our footprint nationwide and facilitated close relationships between district congressional offices and our advocates.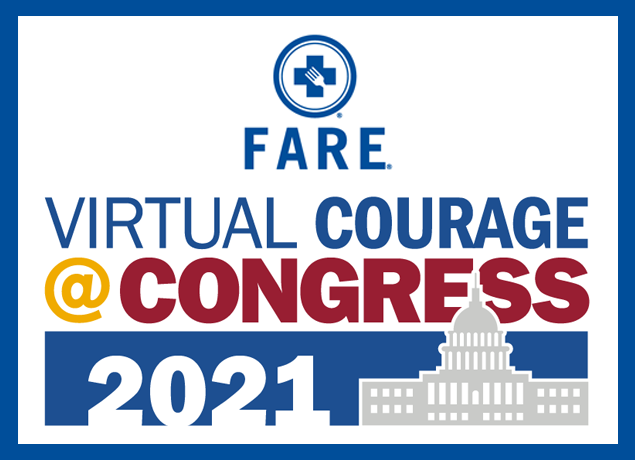 Three Day, Interactive Event 
Courage at Congress 2021: Advocate for a Cure offered training on core FARE policy goals, advocacy skill-building, and a full day of virtual meetings with attendees' congressional representatives. The three days of engaging content featured outside experts and speakers on a new, interactive platform for a dynamic event. The event format also allowed time and opportunity for attendees to interact and network together. Here is a sample of topics that were discussed.
A Conversation on Food Labels, Featuring the U.S. Food and Drug Administration
How a Bill Really Becomes a Law
Food Allergy Research Update Panel
Food Allergy Advocacy Priorities in 2021 From the Experts
Congressional Staff Q&A
Lobbying Training and Best Practices in a Virtual World
A View From the States –Critical Issues Emerging in State Capitols
Courage at Congress: FARE's Advocacy Day to Fight Food Allergies