Honor Your Doctor – California
This special event will honor Kari Nadeau, MD, PhD for her tremendous contributions to the food allergy community
Honor Your Doctor – California
On Thursday, February 27, 2020, at the Menlo Circus Club, FARE honored one of the nation's foremost experts in adult and pediatric allergy and asthma, Kari Nadeau, MD, PhD. Dr. Nadeau is the Director of the Sean N. Parker Center for Allergy and Asthma Research at Stanford University, Section Chief of Allergy and Asthma at the Stanford School of Medicine, and an endowed professor under the Naddisy Family Foundation.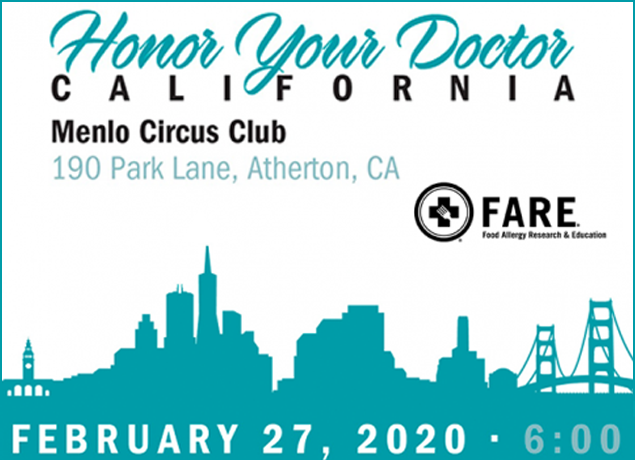 Come help us celebrate the contributions Dr. Nadeau has made to our community as we raise much-needed funds to support FARE's innovations in research, education, advocacy and awareness.
Thursday, February 27, 2019
6:00 p.m. - 9:00 p.m.
Menlo Circus Club
190 Park Lane
Atherton, CA
Cocktail Attire
Download the program from the event.
Co-Chairs
Justine Stamen Arrillaga & John Arrillaga
Sloan Barnett
Denise & Dave Bunning
Kim & Alan Hartman
Rebecca & Sacha Lainovic
Michelle Sandberg & Marc Bodnick
Melanie & Tom Staggs
Mary & Marc Weiser
Kimberley Yates
About the Honoree
Dr. Nadeau received her MD and PhD from Harvard Medical School, completed a residency in pediatrics at Boston Children's Hospital and a clinical fellowship in asthma and immunology at Stanford. After completing her residency, she spent 5 years in the biopharmaceutical industry, where she was instrumental in obtaining FDA approval for two biologics in the fields of autoimmunity and oncology, before starting her fellowship at Stanford.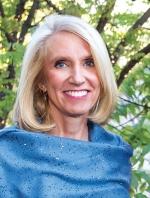 Dr. Nadeau has received honors and awards from the American Academy of Allergy, Asthma & Immunology; the American Lung Association; the Clinical Immunological Society; Food Allergy Research & Education (FARE); and the NIH. She has also been recognized with the U.S. Environmental Protection Agency's STAR Grant Award. Dr. Nadeau has served as a reviewer for NIH Study Sections, and a member of the American Lung Association Medical Board, CA. She serves on the Environmental Health Policy committee for the American Thoracic Society and is a Fellow in the American Academy of Allergy, Asthma and Immunology as well as a member of ASCI (American Society of Clinical Investigation).
Support this Event
Thank you for your interest in Honor Your Doctor California on Thursday, February 27, 2020, at the Menlo Circus Club. If you have questions about the event please contact specialevents@foodallergy.org. If you would like to make a donation in support of FARE and the event, please do so below.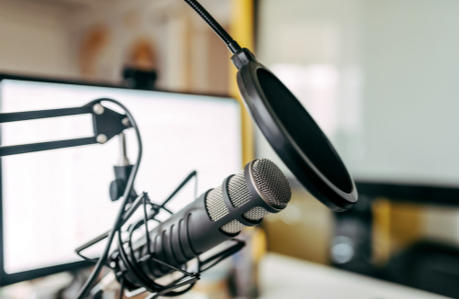 Dr. Kari Nadeau on the "After On" Podcast with Rob Reid
In this podcast, you'll learn about the Sean Parker Center at Stanford University, which conducts research on allergy and asthma and, through its fundraising efforts, enables food allergy research at more than 100 different sites around the globe. You'll also get a brief but informative history of food allergies and how we've gotten to where we are today with food allergies and anaphylactic reactions at record highs
FARE Resources
Please complete the following form to access this resource.