Medical & Research Advisors
Medical and Professional Advisors
Ruchi Gupta, MD, MPH 
Medical Advisor, Policy, Education and Public Health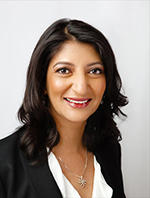 Ruchi Gupta, MD, MPH, is a Professor of Pediatrics and Medicine at Northwestern University Feinberg School of Medicine and a Clinical Attending at Ann & Robert H. Lurie Children's Hospital of Chicago. She has more than 15 years of experience as a board-certified pediatrician and health researcher and currently serves as the director of the Center for Food Allergy & Asthma Research (CFAAR), where she is actively involved in clinical, epidemiological, and community-based research. Dr. Gupta completed her undergraduate and medical education at the University of Louisville, and continued on to complete her medical residency at Children's Hospital & Regional Medical Center, University of Washington in Seattle, WA. She completed her pediatric health services research fellowship at Boston Children's Hospital and Harvard Medical School, and went on to receive her Masters of Public Health from the Harvard School of Public Health.
Dr. Gupta is nationally recognized for her groundbreaking research in the areas of food allergy and asthma epidemiology; specifically for her research on childhood food allergy prevalence in the United States. She has also significantly contributed to academic research surrounding the economic impact of food allergy, pediatric management of both food allergy and asthma, improving the quality of life of children and caregivers, and implementing community interventions in schools for students with food allergy, asthma and other health conditions. Dr. Gupta is the author of the Food Allergy Experience, has written and co-authored over 100 peer-reviewed research manuscripts and has had her work featured on major TV networks and in print media.
Dr. Gupta strives to improve the lives of children and their families through her research and hopes to continue finding answers and shaping policies surrounding pediatric food allergy and asthma.
Kari Nadeau, MD, PhD
Medical Advisor, Innovation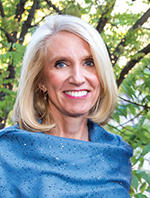 Dr. Kari Nadeau is the Director of the Sean N. Parker Center for Allergy and Asthma Research at Stanford University and is an endowed professor under the Naddisy Family Foundation. Her work has been recognized with numerous grants and awards, and her research is part of a prestigious Clinical and Translational Science Award from the National Institutes of Health (NIH).

Dr. Nadeau has received honors and awards from the American Academy of Allergy, Asthma & Immunology; the American Lung Association; the Clinical Immunological Society; Food Allergy Research & Education (FARE); and the NIH. She has also been recognized with the U.S. Environmental Protection Agency's STAR Grant Award.
Dr. Nadeau received her MD and PhD from Harvard Medical School. She completed a residency in pediatrics at Boston Children's Hospital and a clinical fellowship in asthma and immunology at Stanford and University of California, San Francisco. She has been a faculty member at Lucile Packard Children's Hospital Stanford since 2006. She has authored or co-authored more than 160 peer-reviewed manuscripts.
Wayne Shreffler, MD, PhD
Medical Advisor, Research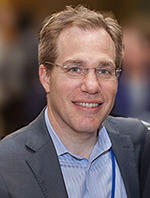 Dr. Wayne Shreffler is the Director of the Food Allergy Center, Massachusetts General Hospital; Division Chief, Pediatric Allergy and Immunology at MassGeneral Hospital of Children; Associate Professor of Pediatrics, Harvard Medical School and Associate Member of the Broad Institute - Food Allergy Science Initiative. 
Dr. Shreffler received his MD and PhD degrees from New York University and his Pediatrics training at the Albert Einstein College of Medicine. He completed his fellowship in Allergy & Immunology at the Mount Sinai School of Medicine. He joined Massachusetts General Hospital and Harvard Medical School in late 2009 to establish a new translational research and clinical care center focused on food allergy and he became Division Chief of Pediatric Allergy and Immunology in 2011.
The food allergy program at Massachusetts General Hospital is an integrated research and multi-disciplinary clinical effort to advance the care for patients and better understand the pathogenic mechanisms of IgE-mediated hypersensiivity in the context of food allergy. The Shreffler laboratory focuses on the characterization of cellular and humoral immune response to dietary antigens and the mechanisms of allergen-induced Th2 sensitization and oral tolerance. Dr. Shreffler has authored more than 70 papers, maintained continuous NIH and other research funding since 2007, served on the editorial board of the Journal of Allergy and Clinical Immunology and as reviewer for numerous journals and grant study sections / committees. He was elected a Fellow of the AAAAI in 2009.
Brian Vickery, MD
Medical Advisor, Patient Experience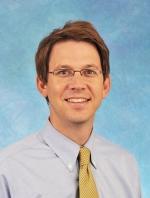 Brian Vickery is an Associate Professor of Pediatrics at Emory University and the founding Director of the Food Allergy Center at Children's Healthcare of Atlanta. His clinical and research efforts focus on understanding the pathophysiology of food allergies and anaphylaxis, and developing new therapies to treat them. 
Dr. Vickery completed his undergraduate work at the University of Georgia and obtained his medical degree from the Medical College of Georgia. He completed his pediatric residency and chief residency at New York-Presbyterian Hospital/Weill Cornell Medical Center, and his fellowship training in allergy & clinical immunology at Yale University School of Medicine. He subsequently held faculty positions at Duke University School of Medicine and then the University of North Carolina School of Medicine, where he was an NIH-funded researcher and the Director of the UNC Food Allergy Initiative. 
Dr. Vickery has published over 50 papers in leading journals and was most recently the lead author of a study published in the New England Journal of Medicine reporting results of a Phase 3 randomized clinical trial of peanut OIT, the largest of its kind. He also serves as a peer reviewer for high-impact allergy journals and grant agencies, as well as a journal section editor. He has presented his work at national and international meetings and has contributed to the development of national food allergy treatment guidelines. 
Nurry Hong
Research Advisor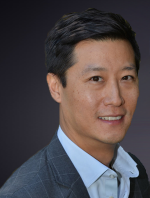 Nurry has over 18 years of experience advising leading for-profit and not-for-profit healthcare organizations shape and execute their organization's growth strategies. His previous experience includes over eight years as a Managing Director and Partner of L.E.K. Consulting's Life Sciences practice where he helped contribute to the firm's global, U.S. and West Coast operations. Nurry's expertise is in corporate strategy and development, portfolio optimization and planning, business development and transactions, commercialization, market access and operational scale-up with a focus on biopharma, medical device and integrated health technology companies. While at L.E.K., Nurry worked closely with C-suite executives, board members and investors at leading global healthcare and biopharmaceutical companies, emerging innovative start-ups and industry-shaping venture funds. His not-for-profit experience includes working closely with large medical research foundations including leading organizations in global health, Type 1 Diabetes and neurosciences. He is currently a co-founder and CEO of two start-up life science companies, and serves as a board observer and advisor to various private and not-for-profit organizations. Nurry has a B.A. in Finance from the University of Washington. Nurry is a food allergy dad and passionate advocate for food allergy patients and families.
Carina Venter, PhD, RD
Senior Advisor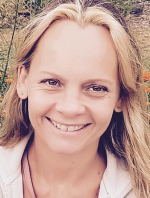 Dr. Venter is an Associate Professor of Pediatrics, Section of Allergy and Immunology at the Children's Hospital Colorado and University of Colorado Denver School of Medicine, where she is conducting research in allergy prevention and working with children with a range of food allergies. A senior advisor to FARE, Marion supports content, advocacy and strategic partnerships and serves as a subject matter expert across all programmatic areas. She is the past chair of the International Network of Dietitians and Nutritionists in Allergy, and a member of the American Academy of Allergy and Clinical Immunology (AAAAI), American College of Allergy and Clinical Immunology (ACAAI), European Academy of Allergy and Clinical Immunology (EAACI) and the British Society of Allergy and Clinical Immunology (BSACI). She is a registered dietitian in the United Kingdom, United States and South Africa.
Marion Groetch, MS, RDN 
Senior Advisor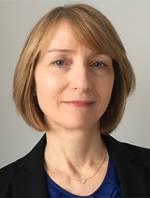 Marion is a dietitian/nutritionist and the Director of Nutrition Services at the Jaffe Food Allergy Institute at the Icahn School of Medicine at Mount Sinai in New York. A senior advisor to FARE, Marion supports content, advocacy and strategic partnerships and serves as a subject matter expert across all programmatic areas. As a recognized authority on the dietary and nutritional management of food allergy, Marion is a frequent invited lecturer at major allergy and immunology national and international conferences, has contributed significantly to academic research, and has developed and chaired numerous online courses and multiday food allergy conferences with the goal of educating dietitians and other health care professionals in the management of food allergy. Marion also serves on the Medical Advisory Board of the International Food Protein Induced Entercolitis Syndrome (I-FPIES) Association, is the Chair of the International Network for Diet and Nutrition in Allergy (INDANA), and plays an active role in both the American Academy of Allergy, Asthma and Immunology and the European Academy of Allergy, Asthma and Clinical Immunology where for almost 15 years she has collaborated with other health care professionals and patient advocacy groups in her quest to improve the lives of families living with food allergy.
FARE Resources
Please complete the following form to access this resource.