Board of Directors
FARE is governed by a nine-member operating board known as the Board of Directors. FARE recently introduced two non-voting boards, the Board of Governors and the Board of National Ambassadors, to better position FARE to rapidly respond to the evolving landscape of food allergy and support the organization's growth.  
David G. Bunning, Chair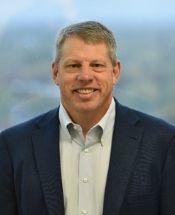 David G. Bunning, founder and Chief Executive Officer of The TLP Group, LLC (TLP), is driven by the ultimate goal of developing effective treatments and a cure for life-threatening food allergies. Meeting regularly with leaders of the National Institutes of Health (NIH) and with members of Congress, Bunning and his family foundation have brought attention to the growing impact of food allergies and the need for increased federal funding for food allergy research and treatments. Bunning helped spearhead the inaugural FARE symposium at Harvard Medical School, now known as FARE's annual Contains: Courage® Research Retreat. He has been an active Board of Directors member for FARE and for the Ann and Robert H. Lurie Children's Hospital of Chicago. Bunning was instrumental in the merger of Food Allergy & Anaphylaxis Network and the Food Allergy Initiative to create FARE. He has a BA from Harvard College and an MBA from the Booth School of Business at the University of Chicago.
Milton Brown, MD, PhD
Dr. Milton Brown serves as Professor of Practice and Director for the Center for Drug Discovery for Rare and Underserved Diseases at George Mason University, and Fellow at the National Academy of Inventors (FNAI). Dr. Brown is a physician-scientist who has expertise in the design, synthesis and evaluation of new drugs and is one of only a handful of physician-scientists in the U.S. to hold a PhD in synthetic chemistry and an MD. Dr. Brown is a recipient of the 2015 Percy Julian Award by the National Organization of Black Chemists and Chemical Engineers for significant contributions in pure and/or applied research in science. He received a BS degree at Oakwood College, a PhD in organic chemistry at the University of Alabama at Birmingham, and an MD at the University of Virginia.
Leigh Feuerstein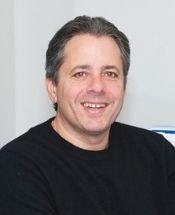 Leigh Feuerstein comes from a highly successful hedge fund and private equity career, specializing in tax, accounting, systems, fund structuring, deal structuring, asset raising and reconciliation projects. Most notably, under his six years as Partner and Chief Operating Officer/Chief Financial Officer of Element Capital, a global macro hedge fund, net assets grew from $250 million to $4+ billion where he oversaw all non-trading aspects of the business including accounting, operations, legal, compliance and investor relations. Simultaneously, Leigh invested in, raised capital, and served on boards for various companies, mostly in consumer packaged goods (CPG) such as Sensible Portions Veggie Straws (Sold), Rickland Orchards Greek Yogurt Bars (Sold), Dippin' Chips, Thinsters Cookies (Sold), and SkinnyPop (Sold). This became the driving force behind his transition into the food company operating space, forming Halen Brands as Co-Chief Executive Officer, a leading better-for-you CPG focused investment portfolio company currently holding interest in Only What You Need (plant-based protein product) and Real Food From the Ground UP (plant-based snack company). Leigh currently serves as a board member of several companies, most notably IMH Financial Corporation (a public company) and ParmCrisps.
Helen Jaffe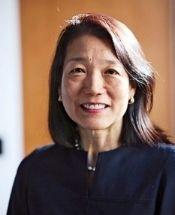 Together with her husband David, Helen Jaffe is one of the founding members of the Food Allergy Initiative, one of FARE's legacy organizations. Raising four children with severe food allergies, Helen created educational initiatives, school food allergy policies and advocacy efforts to support bills including requiring food manufacturers to make labels that identify allergens in easy-to-understand language. She also chaired efforts that led to passage of Connecticut's stock epinephrine bill. The law – responding to the preventable 2012 death of a kindergarten student in Virginia – requires all schools to stock and deploy epinephrine auto-injectors to help any child experiencing an anaphylactic reaction. In 1997 the Jaffes established the Jaffe Food Allergy Institute, the first medical research institute dedicated to food allergy research at the Icahn School of Medicine at Mount Sinai in New York City, a Discovery Center of Distinction in the FARE Clinical Network. Along with her husband, Helen has received numerous honors for this work, including FARE's Vision Award for Outstanding Achievement in Community Engagement.
Rebecca Lainovic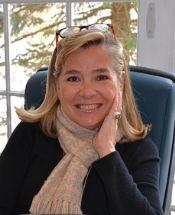 As the mother of a severely food allergic child, and a member of FARE's Board of Directors, Rebecca Lainovic has been a passionate advocate for the food allergy community for over 25 years. Together, Rebecca and her husband Sacha have funded research and clinical trials at institutions throughout the U.S., as well as helped build awareness and understanding of food allergies by giving interviews to the media and speaking at FARE's Teen Summit. Rebecca formerly served on the Board of Trustees of her alma mater, Providence College, as well as the Board of Trustees of the Convent of the Sacred Heart, an independent girls' school in New York City. She currently serves on the board of the Bedford Playhouse, a not-for-profit arts house cinema, cultural center, and community hub located in Bedford, New York.   
Adam Miller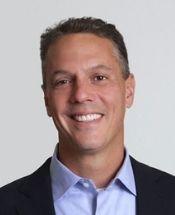 Adam Miller is the founder and Co-Chairman of Cornerstone OnDemand (NASDAQ: CSOD). Under his leadership, Cornerstone became one of the largest cloud computing companies in the world. Today, Cornerstone products are used by more than 7,000 organizations worldwide, empowering more than 75 million people in 192 countries. As Chairman of Team Rubicon from 2013-2020, he helped the team grow the nonprofit from 500 to 120,000 volunteers and create America's leading veterans service organization, which leverages the skills of military veterans to provide humanitarian aid globally. He helped deliver over $150 million of social impact and launched WorkforceReady, NonprofitReady and DisasterReady, which provide online training and resources to help people who help people. He led the merger of Food Allergy & Anaphylaxis Network (FAAN) and Food Allergy Initiative (FAI) to create FARE, and he helped build the UCLA Food Allergy Program. 
Christine Olsen, MD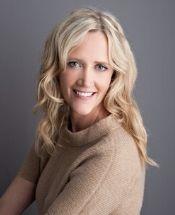 Dr. Olsen is a radiation oncologist at Massachusetts General Hospital and an Assistant Professor at the Harvard Medical School. She earned an MD and MS from the University of Alabama and completed a surgical internship and radiation oncology residency at the University of Colorado. Dr. Olsen is Co-Founder and Chair of the Executive Committee of the Food Allergy Science Initiative at the Broad Institute of MIT and Harvard (FASI), which brings together experts across disciplines to discover the underlying mechanisms of food allergies with the goal of unlocking the field and bringing new possibilities for diagnostics, prevention and treatment. Dr. Olsen became interested in food allergies after her son's anaphylactic reaction to sesame at eight months of age. She worked with a group of parents to bring together scientists from a variety of disciplines to build a plan that led to the creation of FASI.
Robert L. Rich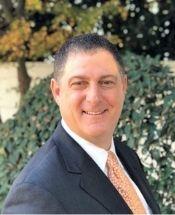 Robert Rich was an early innovator in the nascent field of online commerce. As a young entrepreneur in 1994, he founded USSearch.com, which brought the white pages to the internet and revolutionized the business of employment screening services. The company had a $170 million IPO in 1999. He went on to hold executive positions with leading technology companies, including as head of Dell.com and Dell's Inspiron and Dimension lines of business. He was President of direct marketing seller MacMall, and he ran e-commerce and marketing at technology solution provider PCM, Inc. He is currently Senior Vice President and General Manager of E-Commerce at Halen Brands, Inc. Rob holds an MBA from the University of Michigan Business School and a BA in Russian and Soviet Studies from Wesleyan University. Rob has had a life threatening allergy to peanuts since childhood. He lives with his wife and daughter in Los Angeles, California.  
Mary Weiser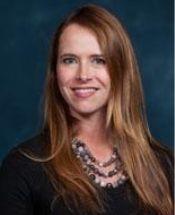 Mary Weiser is the founder and emeritus fundraising chair for the University of Michigan's Food Allergy Center. This $40 million fundraising initiative founded the Mary H. Weiser Food Allergy Center with its mission to improve the lives of food-allergic individuals by conducting comprehensive research, providing excellent patient care and expanding education. Mary also held a number of fundraising positions within the state and federal political arenas. She was director of fundraising for the Michigan Republican State Committee, worked for U.S. Senator Spencer Abraham in our nation's capital and was an aide to Michigan Governor John Engler.
In addition to her political experience, Mary also worked in the corporate sector for an integrated energy company, MCN Energy Group, Inc. as manager of their Political Action Committee. Closer to home, she served as director of fundraising for the Washtenaw Housing Alliance, a 501(c)3, in an effort to end homelessness within her community.  She currently serves as the Board Secretary and member of the Executive Committee for the Community Foundation for Southeast Michigan.
Board of Governors
The FARE Board of Governors is an exclusive Board of elected members who are committed to advancing FARE's mission. Board members will help steer FARE towards a sustainable future by providing sound and ethical guidance, research oversight, and investment stewardship with a focus on making sure the organization has adequate resources to advance its mission.
Kim and Alan Hartman, Co-Chairs
Janet Atwater
Denise A. Bunning
Hillary and Ben Carter
David A. Crown, PhD
Talia and Andrew Day
Rachel J. Gordon, MD, MPH
John J. Hannan
Julie and Paul Leff
Don Levin
Louise Matthews, MD
Robert Nichols
Joelle Resnick
Cari and Michael J. Sacks
Sara Trachte
Board of National Ambassadors
This influential and prestigious group of corporate, foundation and civic leaders leverages their relationships on behalf of FARE to develop strategic relationships with key members of Congress, officials of the Administration, governors, legislators, mayors, business leaders, non-profit organizations, trade and medical associations, and think tank institutions. These strategic relationships will help FARE to establish critical public-private partnerships, elevate our thought leadership and ultimately raise the substantial funds and awareness necessary to enable us to meet mission-driven goals of safety and inclusion.
Karin Teglia, Co-Chair
Kimberley Yates, Co-Chair
Jenny Andjelkovic
Alisa Brodkowitz 
Kaye W. Cole, PhD
Sara and Michael Frazier
Tara and Josh Geise
Andrew Gilman
Nancy Gregory
Antoinette and Michael Griffith
Priscilla Hernandez
Julie Karish
Sarah Krahenbuhl
Michael Lade
Sharon Lamberton, MS, RN
Wende Fox Lawson 
Alison Marquiss
Noreen Okarter
Katie Rogers
Melissa and Matt Rubel
Debbie Spano
Lori Stokes
Julie Wilcox