Board of Directors
FARE is governed by a ten-member operating board known as the Board of Directors. FARE recently introduced two non-voting boards, the Board of Governors and the Board of National Ambassadors, to better position FARE to rapidly respond to the evolving landscape of food allergy and support the organization's growth.  
David Jaffe, Chair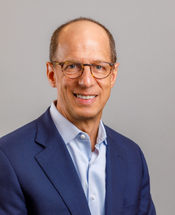 David Jaffe has long supported research and education initiatives to help the 32 million Americans with Food Allergies. Raising four children with severe food allergies, David and his wife Helen are the founding members of the Food Allergy Initiative, one of FARE's legacy organization. In 1997 the Jaffes established the Jaffe Food Allergy Institute, the first medical research institute dedicated to food allergy research at the Icahn School of Medicine at Mount Sinai in New York City, a Discovery Center of Distinction in the FARE Clinical Network. 
David was recently a Senior Fellow in Harvard's Advanced Leadership Initiative, where in addition to his academic work, he started SubjectToClimate, a not-for-profit venture that combines his interest in promoting education with fighting climate change.  In addition, he is an angel investor and advisor to early-stage entrepreneurs and investors.
Until his retirement in 2019, David was the Chairman and CEO of Ascena Retail Group, Inc., a leading specialty retailer of apparel for women and tween girls.  Ascena generated $7 billion in annual sales, operated over 4,500 stores across the U.S. and Canada and employed 65,000 associates through its eight distinct brands: Ann Taylor, Loft, Lou & Grey, Lane Bryant, Justice, Dressbarn, Maurices and Catherines.
David began his retail career with Dressbarn in 1992 and spent 10 years learning all aspects of the business, becoming the President & CEO in 2002.  David drove the transition of Dressbarn from an off-price discount store to a lifestyle specialty store brand.  With that experience, David began an expansion of the company and led four successful acquisitions; the first with Maurices in 2005, followed by Justice in 2009, Lane Bryant and Catherines in 2012, and of ANN INC in 2015.
David's previous experience was as a General Partner of Chemical Venture Partners, a private equity firm, and as a portfolio manager at Merrill Lynch.  He received an MBA from the Stanford Graduate School of Business and his BS/BA from the Wharton School at theUniversity of Pennsylvania.
David is a Director of Jazz at Lincoln Center, The Jaffe Food Allergy Institute at the Icahn School of Medicine at Mount Sinai, Trustee of the Connecticut Chapter of The Nature Conservancy, and a former Director of the National Retail Federation and the Baker Retailing Center at the Wharton School.
With four grown children, each with life-long food allergies, David and his wife, Helen, have been long-time advocates on behalf of the food allergy community as well as for FARE.
Milton Brown, MD, PhD
Dr. Milton Brown serves as Professor of Practice and Director for the Center for Drug Discovery for Rare and Underserved Diseases at George Mason University and as Fellow at the National Academy of Inventors (FNAI). Dr. Brown is a physician-scientist who has expertise in the design, synthesis and evaluation of new drugs and is one of only a handful of physician-scientists in the U.S. to hold a PhD in synthetic chemistry and an MD. Dr. Brown is a recipient of the 2015 Percy Julian Award by the National Organization of Black Chemists and Chemical Engineers for significant contributions in pure and/or applied research in science. He received a BS degree at Oakwood College, a PhD in organic chemistry at the University of Alabama at Birmingham, and an MD at the University of Virginia.
David G. Bunning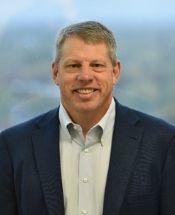 David G. Bunning, founder and Chief Executive Officer of The TLP Group, LLC (TLP), is driven by the ultimate goal of developing effective treatments and a cure for life-threatening food allergies. Meeting regularly with leaders of the National Institutes of Health (NIH) and with members of Congress, Bunning and his family foundation have brought attention to the growing impact of food allergies and the need for increased federal funding for food allergy research and treatments. Bunning helped spearhead the inaugural FARE symposium at Harvard Medical School, now known as FARE's annual Contains: Courage® Research Retreat. He has been an active Board of Directors member for FARE and for the Ann and Robert H. Lurie Children's Hospital of Chicago. Bunning was instrumental in the merger of Food Allergy & Anaphylaxis Network and the Food Allergy Initiative to create FARE. He has a BA from Harvard College and an MBA from the Booth School of Business at the University of Chicago.
Leigh Feuerstein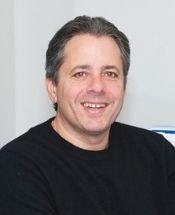 Leigh Feuerstein comes from a highly successful hedge fund and private equity career, specializing in tax, accounting, systems, fund structuring, deal structuring, asset raising and reconciliation projects. Most notably, under his six years as Partner and Chief Operating Officer/Chief Financial Officer of Element Capital, a global macro hedge fund, net assets grew from $250 million to $4+ billion where he oversaw all non-trading aspects of the business including accounting, operations, legal, compliance and investor relations. Simultaneously, Leigh invested in, raised capital, and served on boards for various companies, mostly in consumer packaged goods (CPG) such as Sensible Portions Veggie Straws (Sold), Rickland Orchards Greek Yogurt Bars (Sold), Dippin' Chips, Thinsters Cookies (Sold), and SkinnyPop (Sold). This became the driving force behind his transition into the food company operating space, forming Halen Brands as Co-Chief Executive Officer, a leading better-for-you CPG focused investment portfolio company currently holding interest in Only What You Need (plant-based protein product) and Real Food From the Ground UP (plant-based snack company). Leigh currently serves as a board member of several companies, most notably IMH Financial Corporation (a public company) and ParmCrisps.
Emily Glassman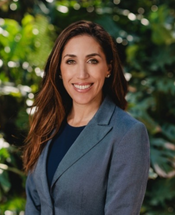 Emily Glassman has more than fifteen years of experience in financial services advising a vast clientele, ranging from large institutions to individual clients. She began her career at Goldman Sachs in Institutional Equity Derivative Sales and transitioned to wealth management working for BBR Partners, a leading multi-family office serving high-net-worth families. 
Most recently, Emily spent seven years building a financial technology start-up, Artivest, where she was the Head of Business Development and oversaw the platform's growth to thousands of advisors and over fifty funds. Designed to connect investors with hedge funds, private equity and venture capital investments, the Artivest online platform delivers insight and access to alternative investments, and is backed by KKR and Peter Thiel. Currently, Emily serves as a Senior Advisor for Ballast Rock Private Wealth, a boutique wealth management firm. 
Emily received her B.A. from Duke University and her M.B.A. from Columbia Business School. She lives with her husband and two children in Florida, where she's been involved in the food allergy community since her oldest child was diagnosed with multiple life-threatening food allergies ten years ago.
Nancy F. Goodman, JD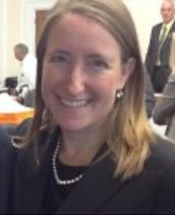 Nancy Goodman is founder and executive director of Kids v Cancer. Kids v Cancer promotes pediatric cancer research by identifying structural impediments at key junctures in the research process—new drugs, tissue donation and access to funding—and developing strategies to address them.
Through Kids v Cancer, Nancy championed the Creating Hope Act in 2012, which creates a market-based incentive to spur pediatric rare disease drug development. The Creating Hope Act was passed into law as USC 360ff. Since then, $1 billion in Creating Hope Act Priority Review Vouchers have traded with the last voucher trading at $350 million, providing a significant incentive for pediatric rare disease drug development.
Kids v Cancer is pressing for the RACE for Children Act to update the Pediatric Research Equity Act (PREA), which was designed to require companies to test drugs being developed for adults on kids, but which has been interpreted in a way that does not cover pediatric cancer. By updating PREA to require companies to share drugs that act upon the same markers as those active in pediatric cancers, we expect to open up vast new opportunities for pediatric cancer drug development.
Goodman founded Kids v Cancer after her son, Jacob Froman, died of medulloblastoma. Earlier in her career, she was an international trade lawyer. Goodman received her JD from the University of Chicago and her MPP from Harvard's Kennedy School of Government.
                                                                                                                       
Alan Hartman, Vice Chair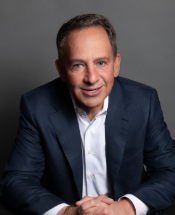 Alan Hartman has been a senior partner at Centerview Partners, a leading independent investment bank, since joining the firm in 2009 as a co-founder of its healthcare practice. In his over 25 years of investment banking experience, he has advised on almost $1 trillion of transactions that have helped transform the healthcare sector, including representing many of the largest and most respected pharmaceutical and biotech companies. Alan joined Centerview after 16 years at Merrill Lynch, where he was head of Americas Mergers & Acquisitions. Prior to joining Merrill Lynch, he spent four years as a corporate attorney at Skadden Arps. He is a graduate of the Wharton School of the University of Pennsylvania and Harvard Law School.
 
Alan is on the boards of Weill Cornell Medicine, NY Chapter of The Cystic Fibrosis Foundation, National Advisory Board of the Sean N. Parker Center for Allergy & Asthma Research at Stanford University and The Kelly Writers House at the University of Pennsylvania, as well as being on the finance committee and co-head of the annual fund of Nantucket Cottage Hospital. Together with his wife and three children, he founded the Fund For New Leadership, a new philanthropic venture that provides early support to emerging social change leaders from cities and towns across the country. 
Lee Helman, MD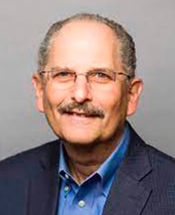 Lee J. Helman received his MD from the University of Maryland School of Medicine magna cum laude and was elected to Alpha Omega Alpha. He completed his internship and residency in internal medicine at Barnes Hospital, Washington University. Dr. Helman completed training in medical oncology at the National Cancer Institute (NCI). He did his post-doctoral training in the Molecular Genetics Section, Pediatric Branch, NCI, and then became Head of the Molecular Oncology Section, Pediatric Oncology Branch, NCI. He served as Chief of the Pediatric Oncology Branch from 1997-2007 and as Scientific Director for Clinical Research in the Center for Cancer Research, NCI, from 2007 to 2016. He joined Children's Hospital Los Angeles (CHLA) and the University of Southern California (USC) from 20017-2020 as professor of Pediatrics and Medicine at the Keck School of Medicine and director of Basic and Translational Research within the Children's Center for Cancer and Blood Diseases at CHLA and a member of the USC Norris Comprehensive Cancer Center. He currently is the Director of the Osteosarcoma Institute. He was elected to the American Society for Clinical Investigation and the American Association of Physicians and is a founding member and past president of the Connective Tissue Oncology Society. He received the 2011 ASCO Pediatric Oncology Award and is a Fellow of ASCO. He serves as a vice chair of the Scientific Advisory Committee of Stand Up To Cancer, a scientific partner to the AACR.
Helen Jaffe, Ex Officio Member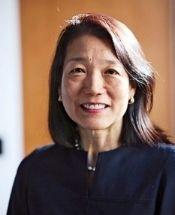 Together with her husband David, Helen Jaffe is one of the founding members of the Food Allergy Initiative, one of FARE's legacy organizations. Raising four children with severe food allergies, Helen created educational initiatives, school food allergy policies and advocacy efforts to support bills including requiring food manufacturers to make labels that identify allergens in easy-to-understand language. She also chaired efforts that led to passage of Connecticut's stock epinephrine bill. The law – responding to the preventable 2012 death of a kindergarten student in Virginia – requires all schools to stock and deploy epinephrine auto-injectors to help any child experiencing an anaphylactic reaction. In 1997 the Jaffes established the Jaffe Food Allergy Institute, the first medical research institute dedicated to food allergy research at the Icahn School of Medicine at Mount Sinai in New York City, a Discovery Center of Distinction in the FARE Clinical Network. Along with her husband, Helen has received numerous honors for this work, including FARE's Vision Award for Outstanding Achievement in Community Engagement.
Adam Miller, Ex Officio Member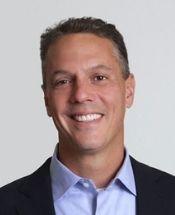 Adam Miller is a Managing Partner at AllerFund, the first venture fund focused on food allergy companies. To support the food allergic community, Adam led the merger of Food Allergy & Anaphylaxis Network (FAAN) and Food Allergy Initiative (FAI) to create FARE, seeded Aimmune with Dave Bunning (which developed the first FDA-approved treatment for food allergies), and helped build the UCLA Food Allergy Program in Los Angeles. Adam also was the founder and 20-year CEO of Cornerstone OnDemand. Under his leadership, Cornerstone went public and became one of the largest cloud computing companies in the world. Today, Cornerstone products are used by more than 7,000 organizations worldwide, empowering more than 75 million people in 192 countries. Adam's other nonprofit work includes serving as Chairman of Team Rubicon from 2013-2020, where he helped create America's leading veterans service organization, and co-founding 1P.org, a social enterprise focused on addressing some of the most intractable problems facing our one planet. 
Edith Perez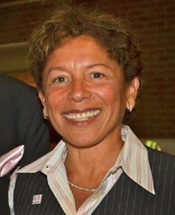 Edith A. Pérez is a Puerto Rican hematologist-oncologist. Perez was born and raised in Humacao, Puerto Rico. Her mother was a teacher and librarian and her father owned a grocery store. During her freshman year at University of Puerto Rico, Río Piedras Campus, Perez's grandmother died. Her death motivated her to become a physician. In 1975, she graduated magna cum laude with a B.S. in Biology.
Perez completed her M.D. at the University of Puerto Rico School of Medicine. She completed her residency in internal medicine at the Loma Linda University Medical Center. Perez conducted a fellowship in hematology and oncology at the Martinez VA Medical Center through the UC Davis School of Medicine.
In 2020, Perez joined Bolt Biotherapeutics as its Chief Medical Officer. Prior to joining Bolt, she worked as the Vice President and Head of the BioOncology-U.S. Medical Affairs unit at Genentech from 2015 to 2018, where she led the development and conduct of translational studies with registrational intent, including engaging in discussions with the FDA. Her activities those years also included membership in the Genentech/Roche Cancer Immunotherapy Governance Committee.
In 1995, Perez joined Mayo Clinic where she spent two decades gaining academic experience and establishing herself as a leader in the oncology community. She began as an Assistant Professor and was promoted to Professor and then Full Professor of Medicine in 2001, an appointment she currently maintains. While at Mayo Clinic, Perez served as Director of the Mayo Clinic Breast Cancer Translational Genomics Program and Supplemental Consultant in the Department of Hematology/Oncology and Cancer Biology.
Dr. Perez has also been involved in multiple diversity leadership initiatives with ASCO and AACR, and currently serves as the Chair of the Health Equity Committee for Stand Up to Cancer. Moreover, she was elected as Vice-Chair for the Scientific Advisory Committee of Stand up to Cancer and also as a member of the NASEM Committee on Improving the Representation of Women and Underrepresented Minorities in Clinical Trials and Research in 2021. Her compassion for patients and passion for advancing science, research, prevention, education, and access to medicines are drivers of her career. With respect for all aspects of the health care system, integrity and compliance have been pivotal in her path.
Perez has served as principal investigator in the development and execution of a wide range of clinical trials exploring the use of new therapeutic agents for the treatment and prevention of breast cancer. These clinical trials highlighted the need for basic research studies to evaluate the role of genetic markers in the development and aggressiveness of breast cancer. Her leadership in spearheading these basic research studies has helped advance an understanding of biomarkers' prognostic and predictive applicability.
In addition to her academic and biomedical industry pursuits, Perez co-founded the 26.2 National Marathon to Finish Breast Cancer (breastcancermarathon.com), with goals to raise funds for underserved women and genomics/immunologic translational cancer research. She not only co-founded the race, but she also runs it every year. More than 12,000 families have received assistance from the proceeds and more than $2.5M has been raised for cancer research.
While she was working at the Mayo Clinic, Perez was essential to the N9831 trial, which demonstrated the impact of adding trastuzumab (Herceptin®) to improve disease-free and overall survival for patients with early-stage HER-2 positive breast cancer. The combination of chemotherapy and trastuzumab, as opposed to chemotherapy alone, improved the survival rate of patients by 33%, helping to save thousands of lives in the US and globally. During her time with Genentech, Perez was instrumental to the trial and launch of six cancer medications, including Gazyva®, Perjeta®, Alecensa® and Tenctriq®.  She has contributed to, authored and published over 300 research articles.                                                                                                                     
Robert L. Rich, Ex Officio Member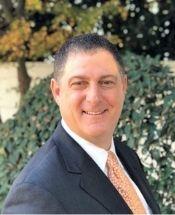 Robert Rich was an early innovator in the nascent field of online commerce. As a young entrepreneur in 1994, he founded USSearch.com, which brought the white pages to the internet and revolutionized the business of employment screening services. The company had a $170 million IPO in 1999. He went on to hold executive positions with leading technology companies, including as head of Dell.com and Dell's Inspiron and Dimension lines of business. He was President of direct marketing seller MacMall, and he ran e-commerce and marketing at technology solution provider PCM, Inc. He is currently Senior Vice President and General Manager of E-Commerce at Halen Brands, Inc. Rob holds an MBA from the University of Michigan Business School and a BA in Russian and Soviet Studies from Wesleyan University. Rob has had a life threatening allergy to peanuts since childhood. He lives with his wife and daughter in Los Angeles, California.  
 Mary Weiser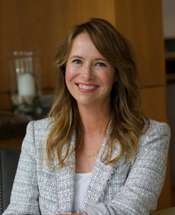 Mary Weiser is the founder and emeritus fundraising chair for the University of Michigan's Food Allergy Center. This $40 million fundraising initiative founded the Mary H. Weiser Food Allergy Center with its mission to improve the lives of food allergic individuals by conducting comprehensive research, providing excellent patient care and expanding education.
Mary held a number of fundraising positions within the state and federal political arena, having worked on Capitol Hill, for the governor of Michigan and numerous political campaigns. She also worked in the corporate sector for an integrated energy company, MCN Energy Group, Inc. as manager of their Political Action Committee.  
Closer to home, she served as director of fundraising for the Washtenaw Housing Alliance, a 501(c)3, in an effort to end homelessness within her community. She currently serves as the Board Secretary and member of the Executive Committee for the Community Foundation for Southeast Michigan.
Raymond Williams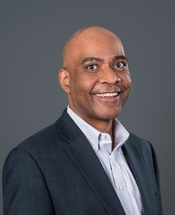 Raymond Williams is nationally recognized for his experience in litigation and diversity and inclusion.
Ray has first-chair jury trial experience, as well as extensive pre-trial litigation experience in complex litigation with a concentration in multi-district litigation where he often serves as national coordination counsel. Ray also has significant experience in a range of internal investigation, compliance, and regulatory matters, particularly within the life sciences and media, sports and entertainment sectors.
Ray regularly counsels clients on a wide-range of regulatory, risk management, due-diligence, product labeling, public disclosure, policy and crisis-management issues. Recent examples include acting as lead counsel with Senator George Mitchell as the monitor for Penn State University, reviewing product liability risk associated with the acquisition of a pharmaceutical company, analyzing pre-launch materials of a new product to the market and assessing grant agreement disclosures.
Ray is a frequent speaker and contributor to litigation journals and industry publications regarding both diversity issues and his substantive practice areas. On numerous occasions Ray has appeared as a panelist on the Law Journal TV program and the American Law Journal TV program. Ray has consistently been listed by The Legal 500 United States, Pennsylvania Super Lawyer, The International Who's Who of Life Sciences Product Liability Lawyers, and Euromoney's Life Science Star Guide as a top lawyer in his field.
Ray has used his legal skills to work on pro bono matters supported by his firm. Most recently he successfully represented the Navajo Human Rights Commission and other Navajo plaintiffs regarding their unequal access to voting polls in San Juan, Utah.
Board of Governors
The FARE Board of Governors is an exclusive board of elected members who are committed to advancing FARE's mission. Board members will help steer FARE towards a sustainable future by providing sound and ethical guidance, research oversight and investment stewardship with a focus on making sure the organization has adequate resources to advance its mission.
 Denise A. Bunning, Co-Chair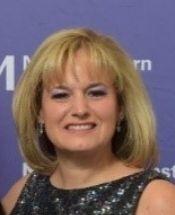 Denise A. Bunning is an educator, support group leader and advocate who actively works to improve the lives of children with or without food allergies. Denise co-founded MOCHA (Mothers of Children Having Allergies) – a support group for food allergy families. In 2010, she served on the committee organized by the Illinois State Board of Education and the Illinois Department of Public Health to author guidelines for the management of students with life-threatening food allergies. Denise also co-authored The Food Allergy Experience with Dr. Ruchi Gupta. She currently serves on FARE's Board of Governors, the Founders' Board of Lurie Children's Hospital in Chicago, and the Women's Board of Northwestern Medicine Lake Forest Hospital.
Denise became involved in food allergy advocacy after her two sons were both diagnosed with life-threatening food allergies and related issues. Denise and her husband, Dave (Chairman of the FARE Board of Directors), reside in a suburb of Chicago, Illinois. 
Kim Hartman, Co-Chair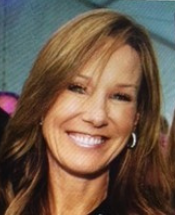 Kim Hartman is a serial entrepreneur whose latest venture is Mask Ready Designs. Mask Ready is a strap attachment that remains on any mask, worn around the neck so that you have it with you at all times. She is also the founder of KH Designs, an interior design firm in New York City. Prior to design, she held numerous corporate jobs including Macys and Trust Company of the West, as well as founding a start-up which designed and manufactured carriers for EpiPens. Kim is co-founder of Fund for New Leadership and is actively involved in several educational non-profits. She is on the board of Excellence Community Schools, a Charter Management Organization with a network of schools in the Bronx and Stamford, Ct. and Writopia Labs, a national writing program that provides workshops for young children and teens. In addition to her work with educational non-profits, she is also on the board of The UJA Federation New York, Temple Emanu-El, and Manhattan Women's Committee for AIPAC and Thrive, a Jewish immersion for college students in Tel Aviv and Jerusalem.
Kim graduated from Tufts University where she has served on the board of the Tufts Entrepreneur Center for the last decade. She holds an MBA in Finance from NYU's Stern School of Business.
Kim lives in New York City with her husband, Alan. They have three children Katie, Max and Andy and two dogs Missy and Maverick.
Janet Atwater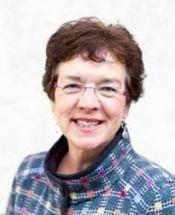 Janet Atwater is the Executive Director for The Precision Institute, a national non-profit dedicated to assessing and training individuals with autism and other developmental disabilities to enable them to be employed in technology and business services positions. Janet has 30+ years of experience in Training and Development, and 25+ years in Non-profit Leadership and Management. She holds a BA from William & Mary and a MBA from Rensselaer Polytechnic Institute. 
When her son, Bennett, was diagnosed with a severe peanut allergy, Janet became active within the FARE and food allergy communities, ultimately serving on the FARE board in several leadership positions.
Janet also serves on several boards at her alma mater, the College of William and Mary, utilizing her leadership and creativity. She is currently on the William & Mary Foundation board; was a member of the For the Bold campaign steering committee; and is a charter member and Chair of the Society of 1918, a giving society that inspires, encourages, and empowers William & Mary women. She has also served as the President of the William & Mary Alumni Association; and, in 2018 received the Alumni Medallion, the highest honor an alumnus can receive.
Hillary and Ben Carter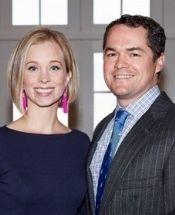 Hillary Carter was born and raised in Atlanta, Georgia and attended the University of Alabama where she earned an undergraduate degree in Broadcast Journalism. She spent ten years living and working in New York City and held numerous roles in public relations and corporate communications for companies including Rubenstein Associates, DeVries Public Relations, Maloney & Fox, and MTV Networks. During this time, she earned a master's degree in strategic communications from Columbia University.  
Once their children were born (and diagnosed with multiple, life-threatening food allergies), Hillary focused her skillset on food allergy advocacy.  Over the last six years, she has created strategic public relations plans and garnered dozens of media placements in her community as co-chair of multiple fundraising luncheons and walks for FARE.  She has also provided the "voice of the patient" in media interviews with CNN.com, NPR.com, Greenwich Magazine, NBC-CT, and FOX-61.  She served as the Communications Chair for Food Allergy Connecticut, a FARE-recognized support group, for two years, and as a former member of the Parent Advisory Board for DBV Pharmaceuticals.  Hillary shares her food allergy parent tips and experiences on hillarytollecarter.com and @hillarytollecarter.  
Ben is a partner and portfolio manager at Southpoint Capital, a hedge fund based in New York City.  Southpoint Capital utilizes a long/short equity strategy and manages capital on behalf of pension funds, endowments, and other institutional and high net worth clients.  Prior to his employment at Southpoint Capital, Ben worked for global private equity firms Clayton, Dubilier, & Rice and Apax Partners. Ben began his career in investment banking at Bank of America.
Ben graduated summa cum laude from Emory University with a B.A. in Economics.  He serves on the Board of Directors for Children of Fallen Patriots Foundation, as President of The OGC Charitable Foundation, and is a former trustee of the First Presbyterian Church in the City of New York.  Ben is passionate about investing in innovation in the life sciences and technology industries. 
Ben and Hillary live in Riverside, CT, with their two boys. 
 David A. Crown, PhD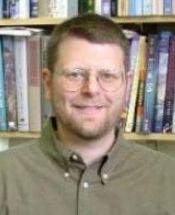 David A. Crown is a Senior Scientist at the Planetary Science Institute (PSI) in Tucson, Arizona. David's professional interests include planetary geology, physical volcanology, remote sensing, and science education. His research focuses on understanding the geologic histories of the rocky planetary bodies in the solar system. He is the author of 13 geologic maps and more than 60 other scientific publications. He is a 1985 graduate of Brown University, with a B.S. degree in Geology-Physics/Mathematics, and received a Ph.D. in Geology from Arizona State University in 1991. He was formerly a National Research Council Research Associate at NASA's Jet Propulsion Laboratory and an Assistant Professor in the Department of Geology and Planetary Science at the University of Pittsburgh. He serves as a member of the Board of Trustees of the Adler Planetarium and Astronomy Museum (Chicago, IL), of the Advisory Council for the Institute at Brown for Environment and Society (Brown University), and of the Board of Directors of Farmers Investment Company (Sahuarita, AZ). 
Talia and Andrew Day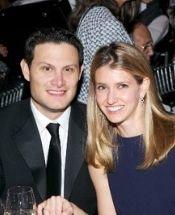 Honored at FARE's 2018 New York Spring Luncheon for her work, Talia Day has been an active member of the FARE community through awareness initiatives, media interviews, fundraising efforts and, in conjunction with her family, establishing a prize to recognize outstanding research in the field of food allergy.  In 2019, Talia testified in front of Congress in support of the FASTER Act, which would make food labeling laws safer for the millions of Americans living with food allergies.  
Talia received a BA from the University of Pennsylvania and an MBA from the Wharton School. She has previously worked in consumer marketing and brand management for Time Inc., Conde Nast and Unilever. Talia currently serves as member of the Board of Directors for Lydia Security Monitoring Inc. and Chairs the Investment Committee. 
Andrew Day is currently a Managing Director at Morgan Stanley for the Fixed Income Division. He received a BA from the University of Pennsylvania, where he graduated Summa Cum Laude and Phi Beta Kappa. Andrew earned an MBA from the Wharton School in 2007. He is a CFA charter holder. Andrew and Talia currently live in New York City with their children Leora, Zachary and Judah, all of whom carry epinephrine auto-injectors.
Rachel J. Gordon, MD, MPH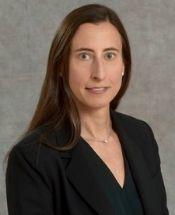 Rachel J. Gordon, MD MPH, is an infectious diseases physician and medical educator at Columbia University. She is an Associate Professor of Medicine & Epidemiology at Columbia University Irving Medical Center in the Division of Infectious Diseases with a joint appointment in the Department of Epidemiology at the Mailman School of Public Health. Dr. Gordon is board certified in Internal Medicine and Infectious Diseases. She is also Assistant Dean for Curricular Affairs at the Vagelos College of Physicians & Surgeons. She received the Distinguished Teacher of the Year Award from the P&S (Columbia University) Classes of 2016 and 2019 and is a member of the Virginia Apgar Academy of Medical Educators.
John J. Hannan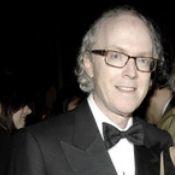 In addition to his role on FARE's Board of Governors, John J.  Hannan is chairman of the Board of Directors of Apollo Investment Corporation, a public investment company. He has been on several public boards including Vail Resorts, Inc. and Goodman Global, Inc., in addition to serving as trustee for Brown University. John is also actively involved in charitable organizations. He received a BBA from Adelphi University and an MBA from Harvard Business School.
Rebecca Lainovic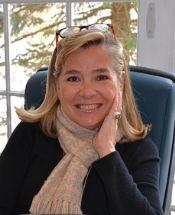 As the mother of a severely food allergic child, and a former member of FARE's Board of Directors, Rebecca Lainovic has been a passionate advocate for the food allergy community for over 25 years. Together, Rebecca and her husband Sacha have funded research and clinical trials at institutions throughout the U.S., as well as helped build awareness and understanding of food allergies by giving interviews to the media and speaking at FARE's Teen Summit. Rebecca formerly served on the Board of Trustees of her alma mater, Providence College, as well as the Board of Trustees of the Convent of the Sacred Heart, an independent girls' school in New York City. She currently serves on the board of the Bedford Playhouse, a not-for-profit arts house cinema, cultural center, and community hub located in Bedford, New York.   
Julie and Paul Leff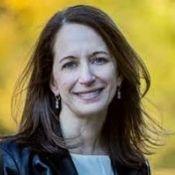 Julie Abrams Leff graduated from Teachers College Columbia University in 1992 with an MA in the teaching of social studies and from Tufts University with a BA in history. She is co-chair of the Board of Directors of Facing History and Ourselves, a Massachusetts-based organization that seeks to create a more enlightened and informed citizenry by engaging students of diverse backgrounds in an examination of racism, prejudice and anti-Semitism. She also serves on the Board of Directors at New York City Center. Julie has taught at the Hewitt School in New York City and in the public schools in Great Neck, New York.
Paul runs his family office, Warbasse67, out of New York City. Previously, Paul co-founded Perry Capital in 1988 and served as Chief Investment Officer. He retired from Perry Capital at the end of 2014. From 1986 to 1988, Paul was a principal and portfolio manager of Harvard Management Company. From 1984 to 1986, he was a trader and research analyst at Kayne, Anderson and Co., where he specialized in corporate reorganizations. Paul is a founding member of the Wisconsin Naming Partners, a University of Wisconsin Foundation board member and the co-chairman of the Wisconsin Eastern Alumni Scholarship Fund, an organization providing academic scholarships to minority, disadvantaged students from New York City. Paul has been an owner of the Oakland Raiders since 2007. He earned an MS in Finance in 1984, and a BBA in Finance and Economics in 1983 at the University of Wisconsin.
Don Levin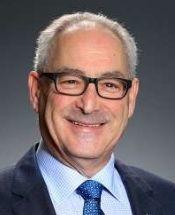 Donald R. Levin founded DRL Enterprises, Inc., in 1969. The Glenview-based company has holdings in many industries including tobacco processing, aircraft and medical equipment leasing, licensed sports product manufacturing and distribution, and motion picture production and distribution. Donald's film company has made nearly 20 motion pictures distributed in the U.S. and overseas. His films have featured such stars as Emilio Estevez, Charlie Sheen, Sharon Stone, Rodney Dangerfield, and Chuck Norris. 
Don founded the Chicago Wolves of the American Hockey League with Buddy Meyers and Grant Mulvey in January 1994 and has served as the team's chairman of the board since the franchise's inception. 
He dedicates his time and energy to helping homeless dogs find forever homes through the Wolves Adopt-a-Dog Night one Saturday each month during the season. The Adopt-A-Dog program has found homes for 1,500 dogs in its first 18 seasons. In 2003, Levin purchased and donated the Animobile — a mobile adoption unit and a modern clinic staffed by Chicago Animal Care and Control veterinarians and adoption specialists. 
Louise Matthews, MD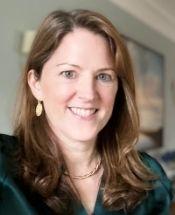 Louise Matthews, MD is an Obstetrician and Gynecologist and a current member of the Staff at NorthShore University Health System in Evanston, Illinois. She earned her BA from Dartmouth College and her MD from Georgetown University School of Medicine.  She completed her residency in Obstetrics and Gynecology with The Albert Einstein-Affiliated Hospitals in New York City.  Louise and her husband, Tom Flickinger, are parents of a food-allergic teenage daughter who is supported by five dedicated label-reading siblings. Louise became involved with FARE as she supports their mission of health and hope for her daughter and the food allergy community.
Robert Nichols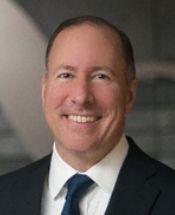 Rob Nichols is the president and chief executive officer of the American Bankers Association (ABA), which represents banks of all sizes and charters and is the voice for the nation's $21 trillion banking industry.
Rob joined ABA in August 2015 following ten years at the helm of the Financial Services Forum, a non-partisan financial and economic policy organization. Before joining the Forum, Rob served in the George W. Bush administration as the Assistant Secretary for Public Affairs at the Treasury Department, a position requiring confirmation by the United States Senate. In this role, he acted as chief spokesperson and head of the office of public liaison, serving as Treasury's lead representative with the media, businesses, professional trade organizations, consumer groups and the public.
Rob is a recipient of the Alexander Hamilton Award, the highest honor of the U.S. Department of the Treasury. He also is consistently ranked as one of Washington's Top Lobbyists by The Hill and was described as one of the "new generation of trade group CEOs" by The Washington Post.
In 2020, Rob was elected to serve a two-year term as chairman of the International Banking Federation, whose members include the national banking trade associations representing every major financial center. As chairman,
Rob works with IBFed members to develop international consensus on critical issues, actively engaging with international standard setters and global supervisory bodies on issues that affect banks across borders and around the world.
Rob is also a Corporate Advisory Council member at the Children's National Hospital and a graduate of The George Washington University.
 Christine Olsen, MD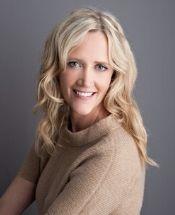 Dr. Olsen is a radiation oncologist at Massachusetts General Hospital and an Assistant Professor at the Harvard Medical School. She earned an MD and MS from the University of Alabama and completed a surgical internship and radiation oncology residency at the University of Colorado. Dr. Olsen is Co-Founder and Chair of the Executive Committee of the Food Allergy Science Initiative at the Broad Institute of MIT and Harvard (FASI), which brings together experts across disciplines to discover the underlying mechanisms of food allergies with the goal of unlocking the field and bringing new possibilities for diagnostics, prevention and treatment. Dr. Olsen became interested in food allergies after her son's anaphylactic reaction to sesame at eight months of age. She worked with a group of parents to bring together scientists from a variety of disciplines to build a plan that led to the creation of FASI.
Cari and Michael J. Sacks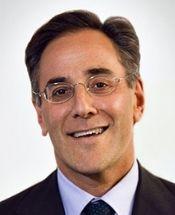 Michael J. Sacks is Chairman and CEO of GCM Grosvenor, a global alternative asset management firm headquartered in Chicago, with offices in New York, LA, London, Tokyo, Hong Kong and Seoul. 
Michael joined Grosvenor in 1990 and became its chief executive in 1994. Under Michael's leadership, Grosvenor grew from its position as an early participant in a cottage industry to its current position as one of the largest and most diversified alternative asset management firms in the world.  Michael's prioritization on diversity and inclusion, along with environmental, social and governance (ESG) criteria as core values have established Grosvenor as a best in class firm both internally and externally. At present, Grosvenor has over $10 billion invested across diverse managers and in renewable energy, health, education, labor and affordable housing funds. 
From 2011 to 2019, Michael served on Mayor Rahm Emanuel's Economic Council and was vice-chairman of World Business Chicago, the city's delegate economic development organization. Michael currently serves on the Board of Directors of the Art Institute of Chicago and the Barack Obama Foundation. He is a member of the Board of Trustees for Northwestern University and is Chairman of the Board of Luminary Media, LLC.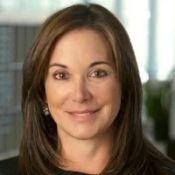 Cari Sacks is a civic and community leader. In 2010, she was appointed to the President's Advisory Committee on the Arts for the John F. Kennedy Center for the Performing Arts. She also serves on the Board of Trustees of the Museum of Contemporary Art Chicago, The Steppenwolf Theatre Company, as well as the Erikson Institute, a nationally recognized graduate school in early childhood development focused on improving the lives of young children and families.
Sara Trachte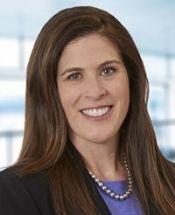 Sara Trachte began her career in the financial services industry in 2000. Early in her career, Sara was a member of the fixed income client service team at Strong Capital Management. She also served as a Relationship Manager at Wells Capital Management focused on providing client service to the firm's institutional fixed income clients. In 2014, she joined Isthmus Partners, LLC as the Director of Operations. Sara is responsible for managing the firm's day-to-day operations including portfolio management systems, composite integrity, and marketing initiatives. She graduated with distinction from the University of Wisconsin-Madison having earned a bachelor's degree in psychology. Sara received her master's degree in business administration from Marquette University.
Board of National Ambassadors
This influential and prestigious group of corporate, foundation and civic leaders leverages their relationships on behalf of FARE to develop strategic relationships with key members of Congress, officials of the Administration, governors, legislators, mayors, business leaders, non-profit organizations, trade and medical associations, and think tank institutions. These strategic relationships will help FARE to establish critical public-private partnerships, elevate our thought leadership and ultimately raise the substantial funds and awareness necessary to enable us to meet mission-driven goals of safety and inclusion.
Kaye W. Cole, PhD, Co-Chair
Katie Rogers, Co-Chair
Alisa Brodkowitz
Jeffrey Burman 
Katie Geenberg
Tara and Josh Geise
Andrew Gilman
Pooja Goradia
Antoinette and Michael Griffith
Priscilla Hernandez
Julie Karish
Sarah Krahenbuhl
Michael Lade
Sharon Lamberton, MS, RN
Laura Little Sock
Wende Fox Lawson 
Shelby and Steve Lewis
Alison Marquiss
Emily Nolan
Noreen Okarter
Melissa and Matt Rubel
Stacey and Marc Saiontz
Debbie Spano
Elizabeth Strauss and Alex Zalkin
Karin Teglia
Kimberley Yates
Rising Leaders Committee
FARE's Rising Leaders Committee (RLC) is a dynamic group of young professionals who serve as enthusiastic advocates for the food allergy community and assist in the development of strategic relationships for the organization. Committee members engage their professional and personal networks in FARE's work. Committee members become leading voices in the food allergy community through their support of FARE's education, advocacy and research programs.
Members:
Daniel Kadden, Co-Chair
Carlo Steinman, Co-Chair
Sarah Ackerman
Bryan Bunning
Lauren Byrne
Jamie Carnavalla 
Kendra Chapman
Jack Griffith
Carly Klein
Katie Klein
Ashley Dinah Koranteng
Matthew Marangiello
Alexa Moss
Reed Pake
Joy Reines
Lily Rivkin
Jake Shirian
Lauren Soltwisch
JJ Vulopas