Valentine's day gift with heart balloons
❤️ Send Love, Not Allergens ❤️
From flowers to candy to latex balloons, FARE knows this holiday can be tough for those confronting life with severe allergies. That's why we launched our Send Love, Not Allergens Campaign! This unique opportunity allows you to send a sweet e-valentine to your loved one on the big day (or right before) while also supporting the research and education needed to help the food allergy community leap forward.
Valentine's day gift with heart balloons
Valentine's Day is February 14, and FARE wants everyone to feel loved!

Sending your Valentine's Day E-Card is easy. When you make your donation through the form below, you will be asked to supply the recipient's information, select the card you want to send, and allow you to include a special message. Once the donation is submitted, your Valentine's Day E-Card will be sent, and the food allergy community will be one step closer to solving the disease.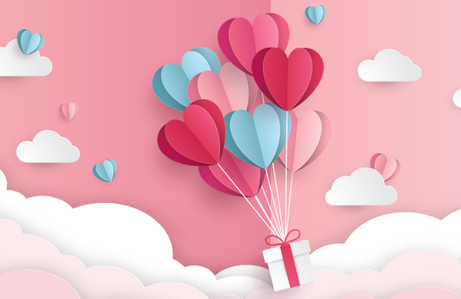 Valentine's Day Resources
There are 85 million Americans living with life-threatening food allergies and intolerances who may not feel comfortable participating in traditional Valentine's Day activities. Explore our information and resources to see how you can prepare for this holiday and join our Teal Valentine's Day movement to help make sure everyone can share in the fun!