School Posters & Infographics
FARE has developed a number of free downloadable posters and infographics to educate and raise awareness about food allergies.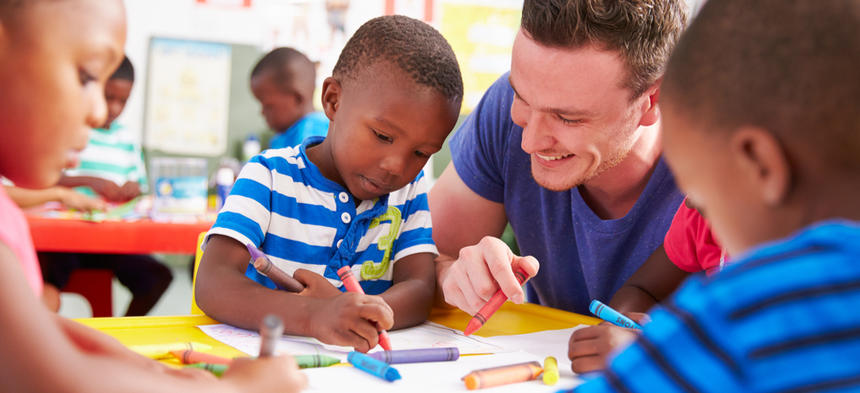 Infographics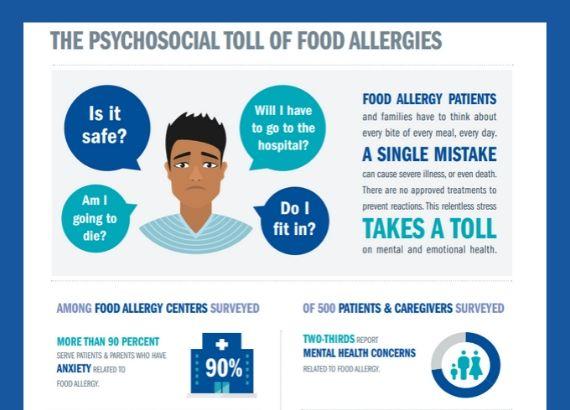 Food allergy patients and and families have to think about every bite of every meal, every day. A single mistake can cause severe illness, or even death. This relentless stress takes a toll on mental and emotional health. But don't be afraid to seek support. Download our infographic to learn that you are not alone on this journey.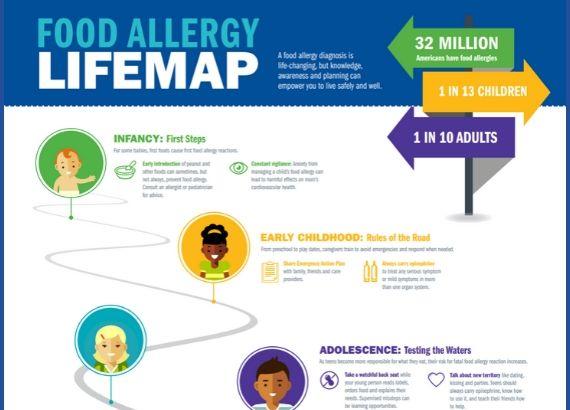 At each age and stage, food allergy impacts quality of life. Download our infographic to see that while a food allergy diagnosis is life-changing, knowledge, awareness and planning can empower you to live safely and well.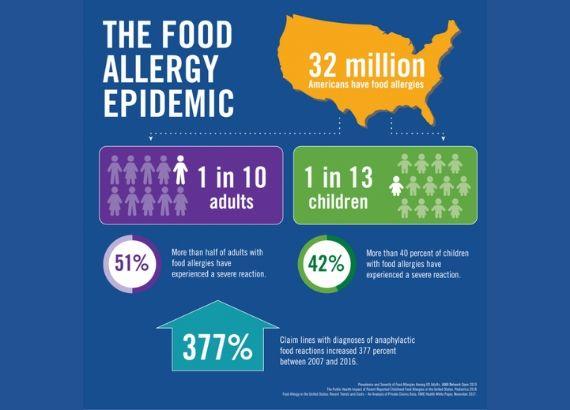 Approximately 33 million people in the United States have food allergies, including 1 in 10 adults and 1 in 13 children. Download our infographic to learn more.