Webinars & Training
April 29, 2020
Oral Immunotherapy: What You Should Know, and What's New
Speaker: Dr. Brian Vickery
For many food allergy sufferers, oral immunotherapy (OIT) holds promise as a treatment option that can potentially improve their quality of life beyond the current standard of care. Treating food allergy with OIT involves eating the food allergen, starting with a very small amount and progressively increasing the dose, in an effort to retrain the immune system and raise the threshold amount of food protein that results in an allergic reaction. Successful immunotherapy can result in desensitization, in which the patient can eat a significant amount of food allergen without a reaction. The first FDA-approved peanut OIT is now available, and there will continue to be a growing demand for oral immunotherapy. What does the research tell us about OIT? How do you determine whether OIT is right for you? In this second webinar of our 2020 series on research and innovation, you'll hear the latest on cutting-edge studies on new food allergy treatments.
This live webinar is approved for one hour of continuing education credit from the Academy of Nutrition and Dietetics (AND).
About the Presenter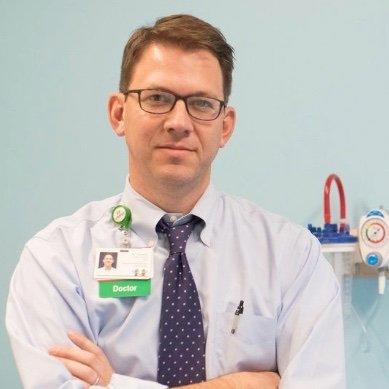 Dr. Brian Vickery is an Associate Professor of Pediatrics at Emory University and Director of the Food Allergy Center at Children's Healthcare of Atlanta. For 12 years he has worked to develop therapies for IgE-mediated food allergy and find evidence-driven treatment strategies that maximize the benefit/risk relationship and improve patient-centered outcomes. Dr. Vickery currently serves as FARE's Medical Advisor for Patient Experience.
Dr. Vickery attended the University of Georgia and the Medical College of Georgia. He completed his residencies at New York-Presbyterian Hospital/Weill Cornell Medical Center and his fellowship training in allergy & clinical immunology at Yale University School of Medicine, where he worked on a preclinical model of an investigational peanut allergy vaccine. He previously held faculty positions at Duke University School of Medicine and the University of North Carolina School of Medicine. He has published more than 50 papers.